I hope you are keeping warm and enjoying the season! I've been elated that it seems to have cooled down a bit more consistently in NC (at least for now) and we have enjoyed doing some of the typical Autumn activities for sure.  Today, is all about the things that I have been using a bunch- a whole bunch! So today I have a mixture of clothing and accessory items, one lifestyle love of mine, and of course a few beauty- related things that I have been loving lately. Happy Reading, friends!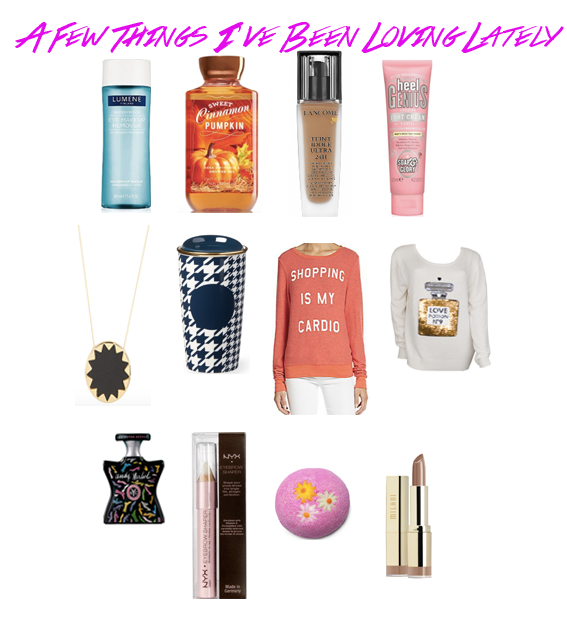 ONE| TWO|THREE|FOUR|FIVE|SIX|SEVEN|EIGHT|NINE|TEN|ELEVEN
These are all items that I have been reaching for the most the past few weeks. What have you been loving lately? I'd love to hear from you and maybe try some new things!
Have a great day!