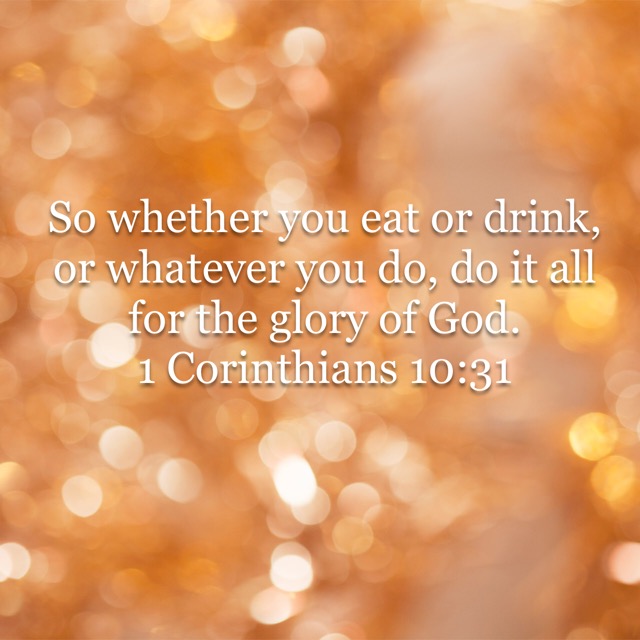 A new year is a great time to make any necessary changes in our lives so that we can strive for excellence all around. By following God's word, we are reminded to do our best in all that we do. The Bible says a lot about work. Some people work from home, some work at home raising their children, and some go to an office or workplace building of some type each day. It is important to note that we all work in some way or another. It's ALL meaningful to God!  No one form of work is too big or small in God's eyes! The Bible says the following about work:
10 Whatever your hand finds to do, do it with all your might

(Ecclesiastes 9:10 NIV)
Jesus is more concerned about the attitude we have while doing the work that He has given us rather than the description of the work assigned. We should approach every type of work we do with a Christ-like attitude and take pride in what we do. Applying this verse to my everyday life has motivated me to work hard and to have a good attitude in everything that I do each day, big and small. My decision-making process has surely been altered for the better with gaining a better understanding of this principle. Through dissecting this verse, I notice that the choice of using the word "whatever" suggests that we should take every type of opportunity that comes our way and prayerfully consider it – even if it is unfamiliar to us. God's grace allows us to do everything we need to do in life with a good attitude, effectively in order to bring Him glory, and with a proper work ethic. New venture? No problem! Prayerfully research it, jump in, and get started giving it your best effort! When we put forth great effort in what we do, God notices and it all makes Him smile! We live our best life when we choose to have the attitude that we will not fail because we are children of God- knowing that all things work for our good, and also that our Heavenly Father is in full control. The Promises of God are endless and it is so reassuring to rest in them.
Remember that God desires for us to do ALL things by giving your absolute best- all for His glory. We are representatives of Him! The song/video below is a fun reminder of this Biblical principle 🙂

Additional Verses for Further Study of 1 Corinthians 10:31
Lazy hands make for poverty,
but diligent hands bring wealth.  (Proverbs 10:4-5)
Go to the ant, you sluggard;
    consider its ways and be wise!
 It has no commander,
    no overseer or ruler,
 yet it stores its provisions in summer
    and gathers its food at harvest.     (Proverbs 6:6-8)
Have a great week!