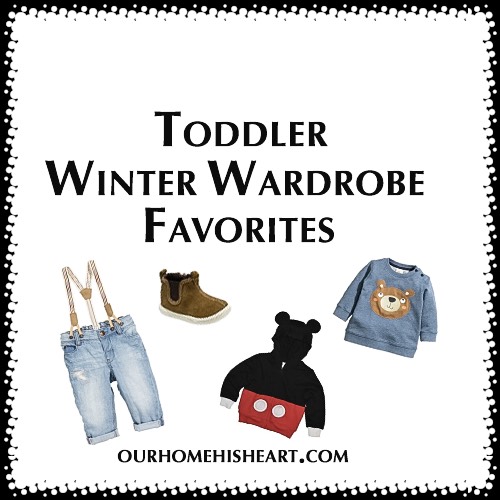 This winter, we had such fun shopping for Jacob a fun big boy wardrobe! He was starting to grow out of a lot of things and it was definitely time to get some bigger sizes. The main goal I had when looking for things to put together was to build somewhat of a capsule wardrobe for him. This way I could be sure that things were easy to put together in a cinch and that the things we got could be mixed & matched well to make different full outfits.  We have been able to continue to use some old pieces that he hasn't outgrown yet and have been able to add those things with these newer things. With the clothes he has outgrown boxed away and labeled, having only the things that currently fit him and are seasonally appropriate makes it easy to get ready in the mornings, enabling us to go on about our day with no fuss.
For shoes, we chose to go with these adorable boots by Stride Rite that match everything, support him when walking, and keep his feet warm and cozy. I love that they have a memory foam insole so they are really comfy for him. We have been SO happy with them! These Gap  Ribbed Tank Bodysuits are a favorite for adding some layers to his outfits. These Emoji Bodysuits have also been great to throw on with joggers or jeans and also to layer up. This hat and mittens set keeps him nice and warm and has little bear ears! Keep reading for some more of my favorite items used to create a stylish winter wardrobe for my little cruiser! 
Toddler Winter Wardrobe Favorites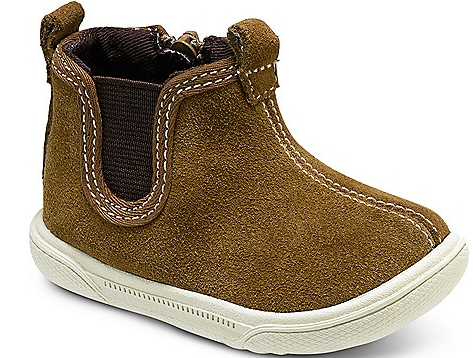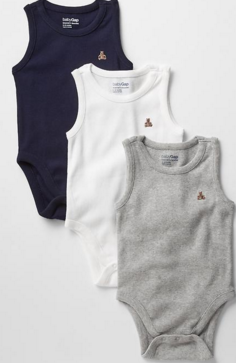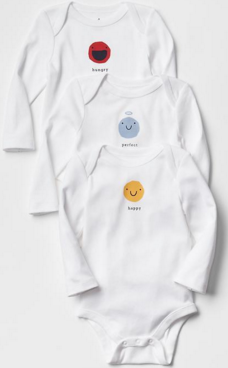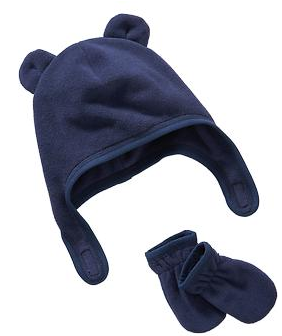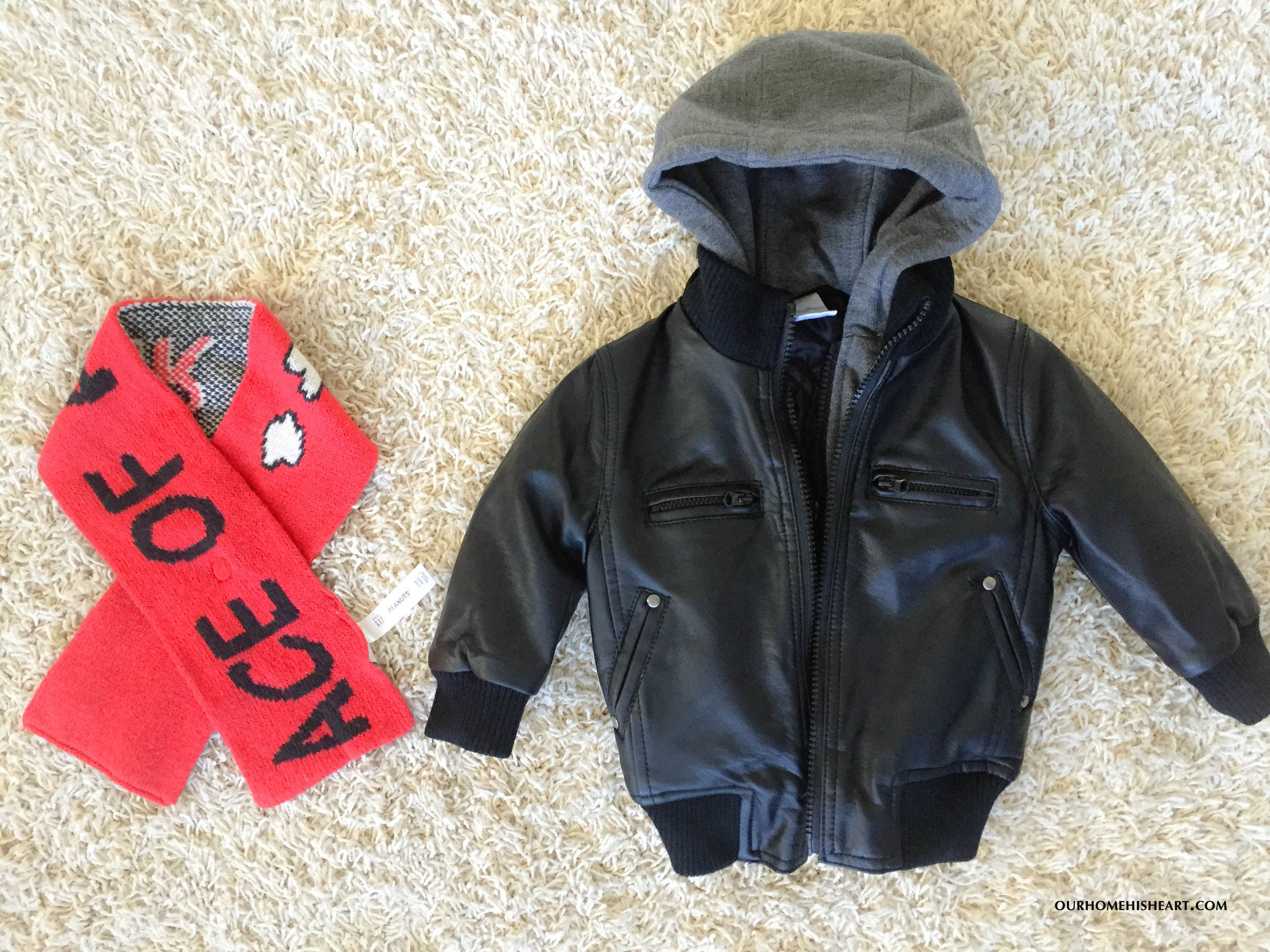 BabyGap + Peanuts Scarf | Bomber Jacket (Similar, Similar)
I just HAD to have the scarf once I saw it! The velcro dot closure ensures that it stays put when he is wearing it 🙂 This bomber jacket was a Christmas Gift from his Great Grandmother.  I really like that the gray sweatshirt portion can be unzipped and removed if wanted for a different look.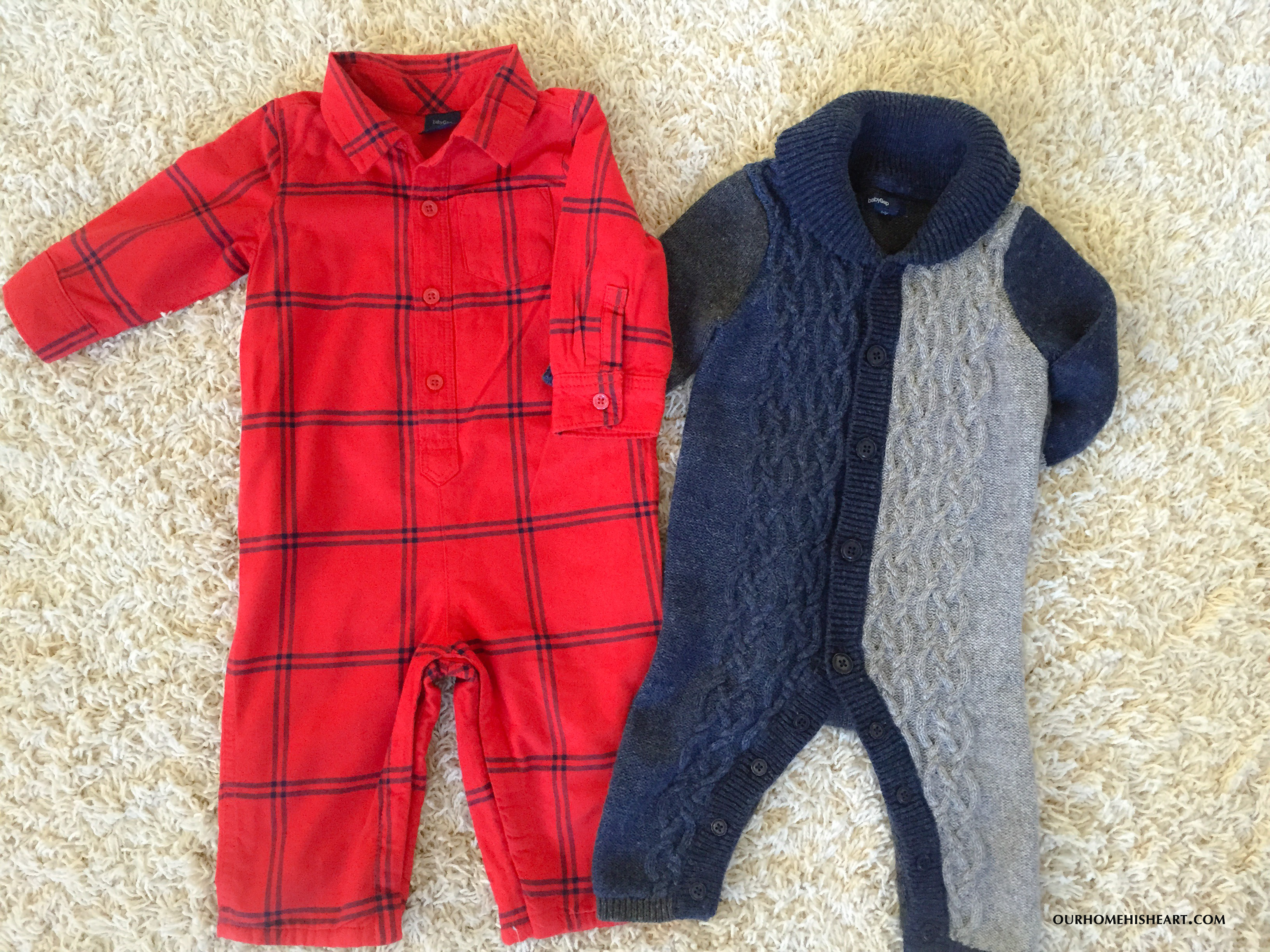 Gap Plaid Romper (Similar , Similar ) | Gap Cable Knit Romper (Similar)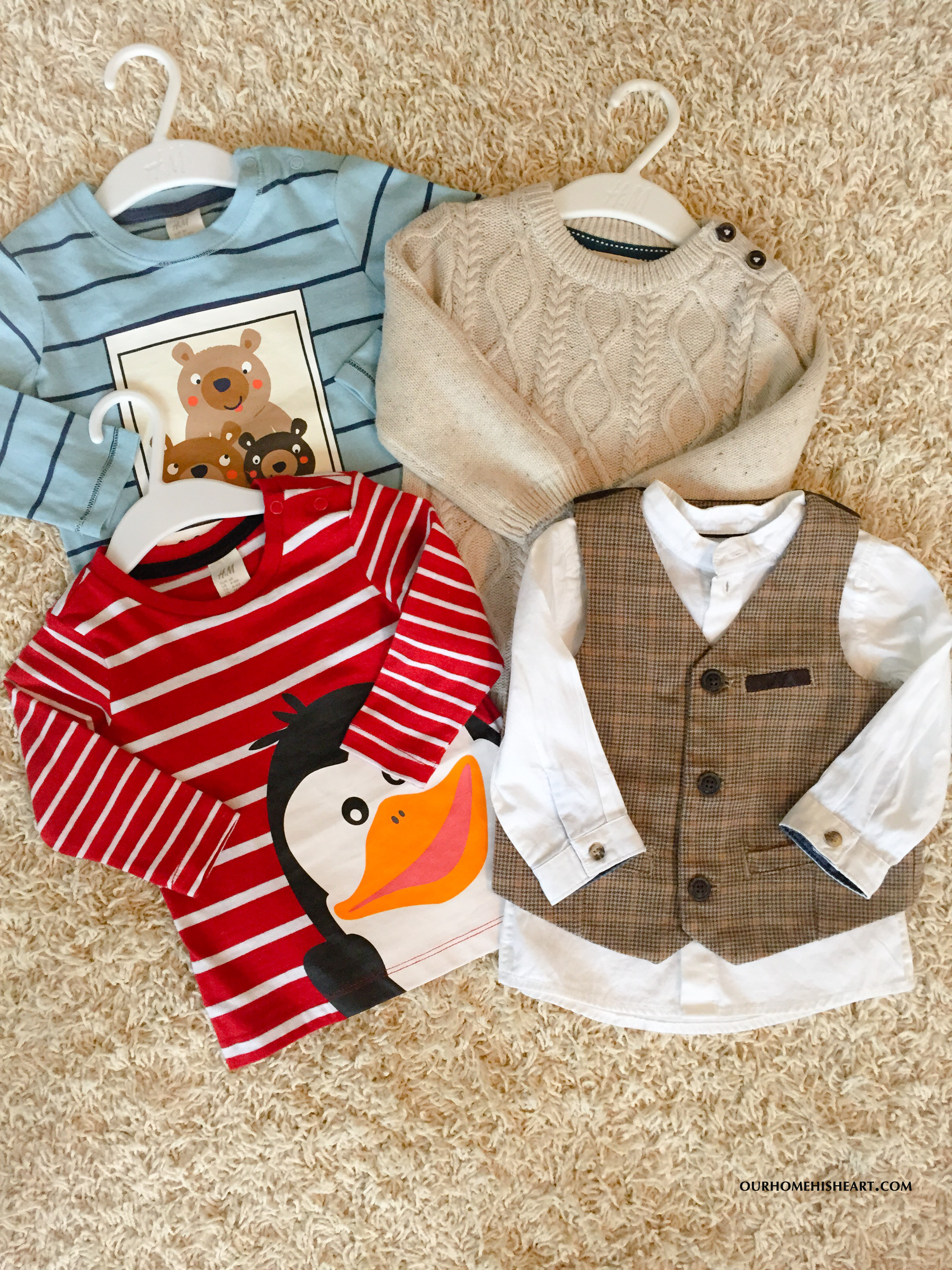 Long Sleeved Tee, Bear Selfie! (Similar) | Long Sleeved Tee, Penguin (Similar)| Cable Knit Sweater | Collarless Shirt and Vest (Similar)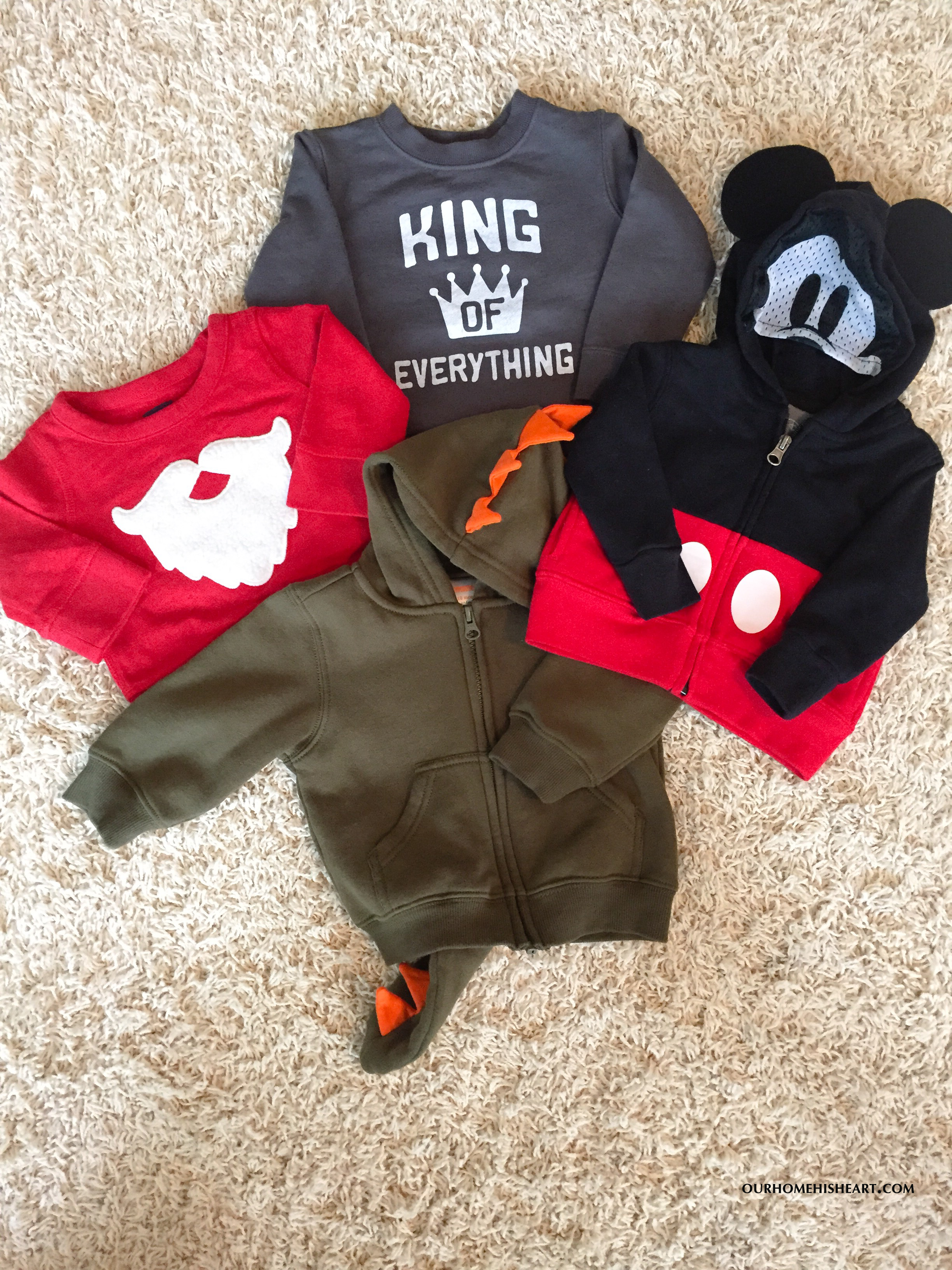 King of Everything Sweatshirt | Beard Sweatshirt | Mickey Mouse Jacket | Little Dino Jacket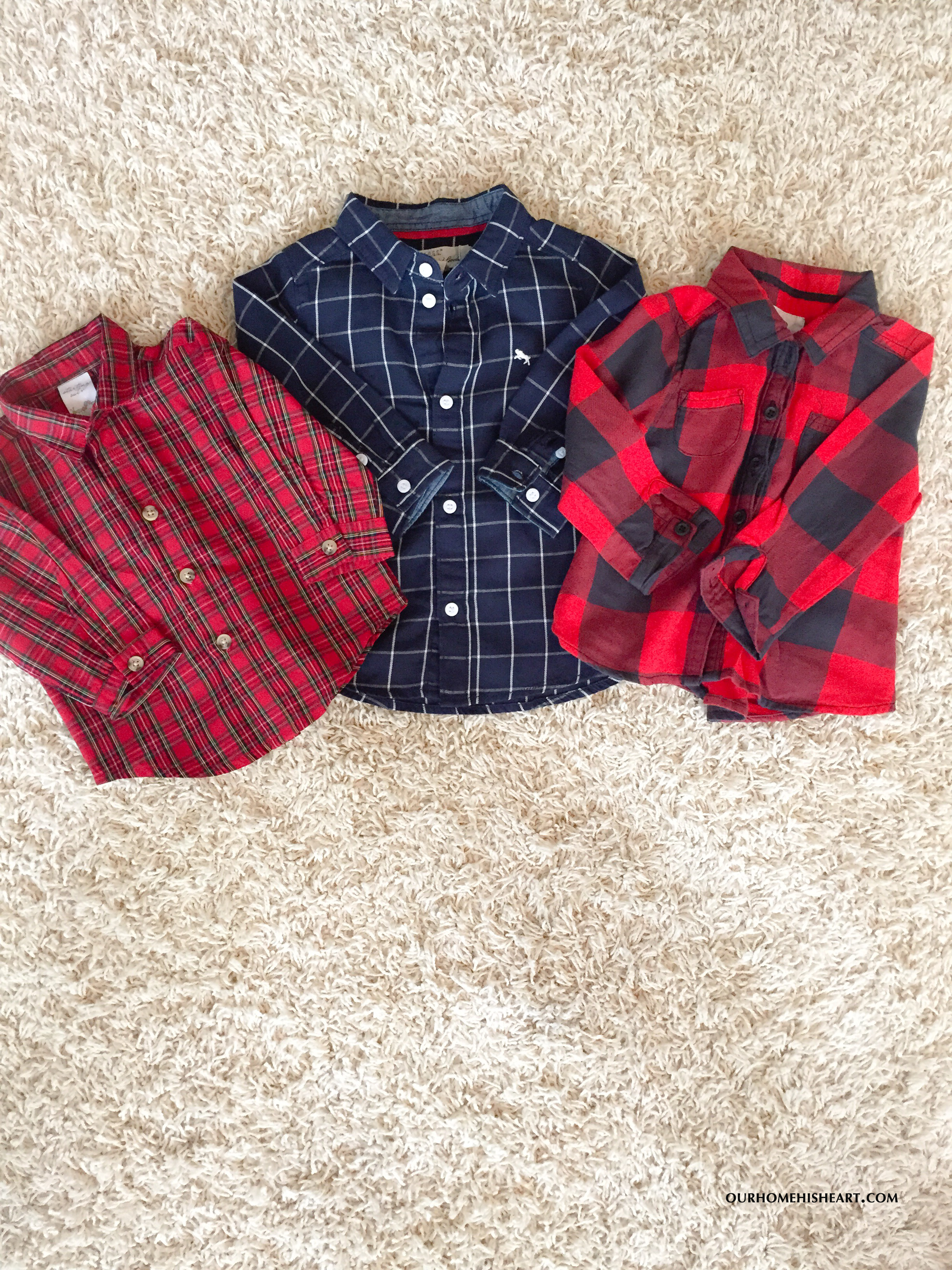 Plaid Button Down Shirt | H&M Kids Button Down Shirt (Similar) | Buffalo Plaid Flannel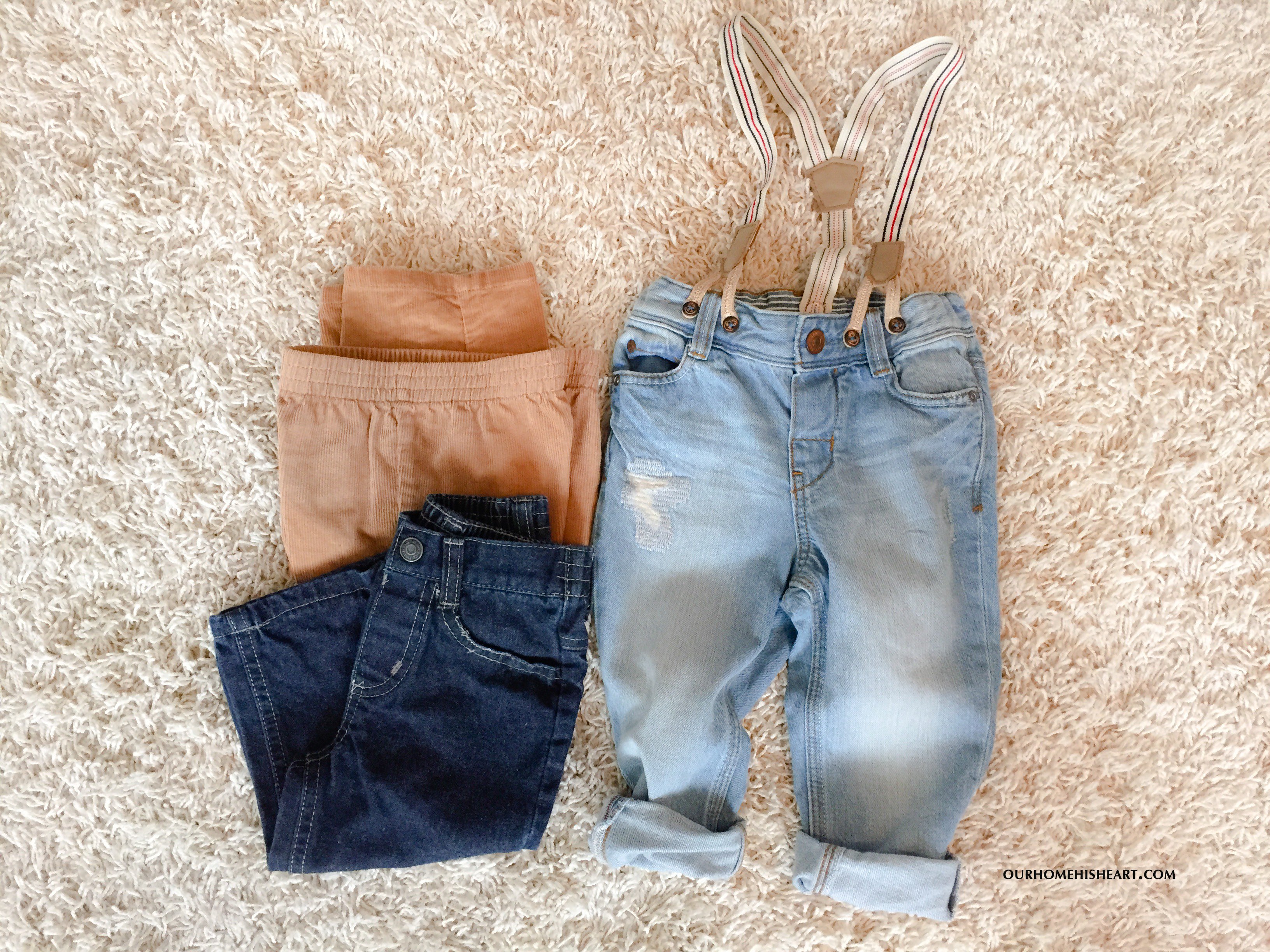 Cords (Similar)  | Dark Wash Jeans | Light Wash Jeans with Suspenders
Now of course I picked up a few additional items not shown! When there's a great deal and something is cute, it's incredibly hard to pass up! I'm actually still finding myself adding more things because there are still some great sales with Spring just around the corner. There's been some great deals at The Children's Place on PJs in the past few weeks. Lately, I have hit the jackpot with children's consignment sales and also with thrifting for children's clothes.
What are some of your winter wardrobe favorites for your child? Let me know in the comments below!
Have an awesome weekend, friends! I'm sure there are some great sales going on 🙂