Korean beauty and skincare products (K-Beauty) have been on my radar for quite a while, and for good reason! The fact that such beneficial and natural ingredients for the skin can come at an amazing price point is intriguing. Since experimenting K-Beauty products, quite a few now have a permanent spot in my routine. Shopping at places like Ulta, Sephora, Amazon, Soko Glam, Peach & Lily, and most recently, CVS, makes it super easy to try them out. Keep reading to see a few of my most loved K-Beauty products and why!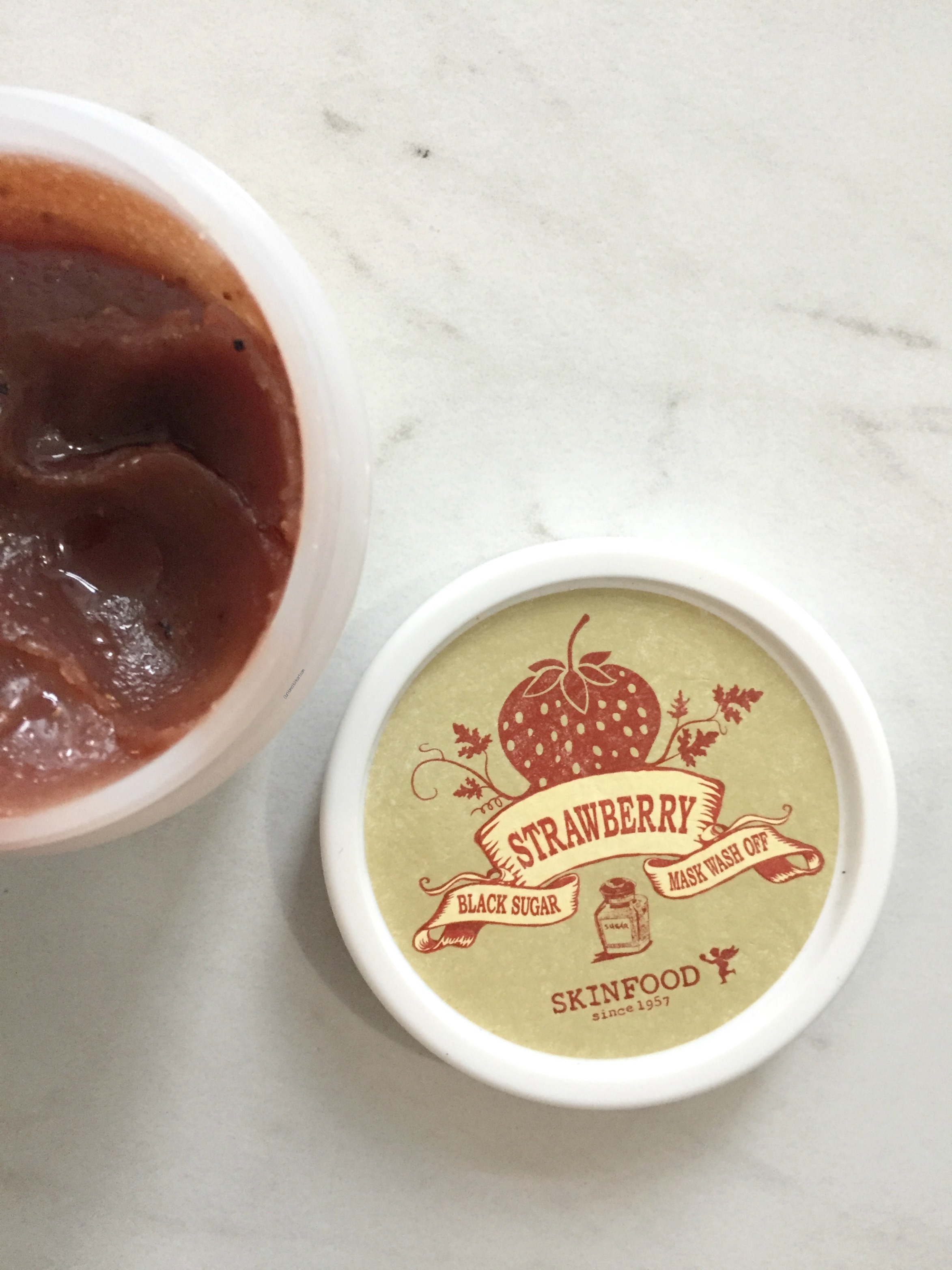 Skinfood Black Sugar Strawberry Wash Off Face Mask and Scrub
YUM! A mask and scrub smells that looks like strawberry jam! Ingredients include organic black sugar, strawberry seeds, and strawberry oil. It applies smoothly and you leave it on for a few minutes. It rinses away any dead skin cells when you move it around in a gentle scrubbing motion before rinsing. I like to pick up my Skinfood products at Ulta but they are available online as well. There is a great Black Sugar version as well. Rice Water Brightening Facial Wipes by Skinfood wipes are great, too 🙂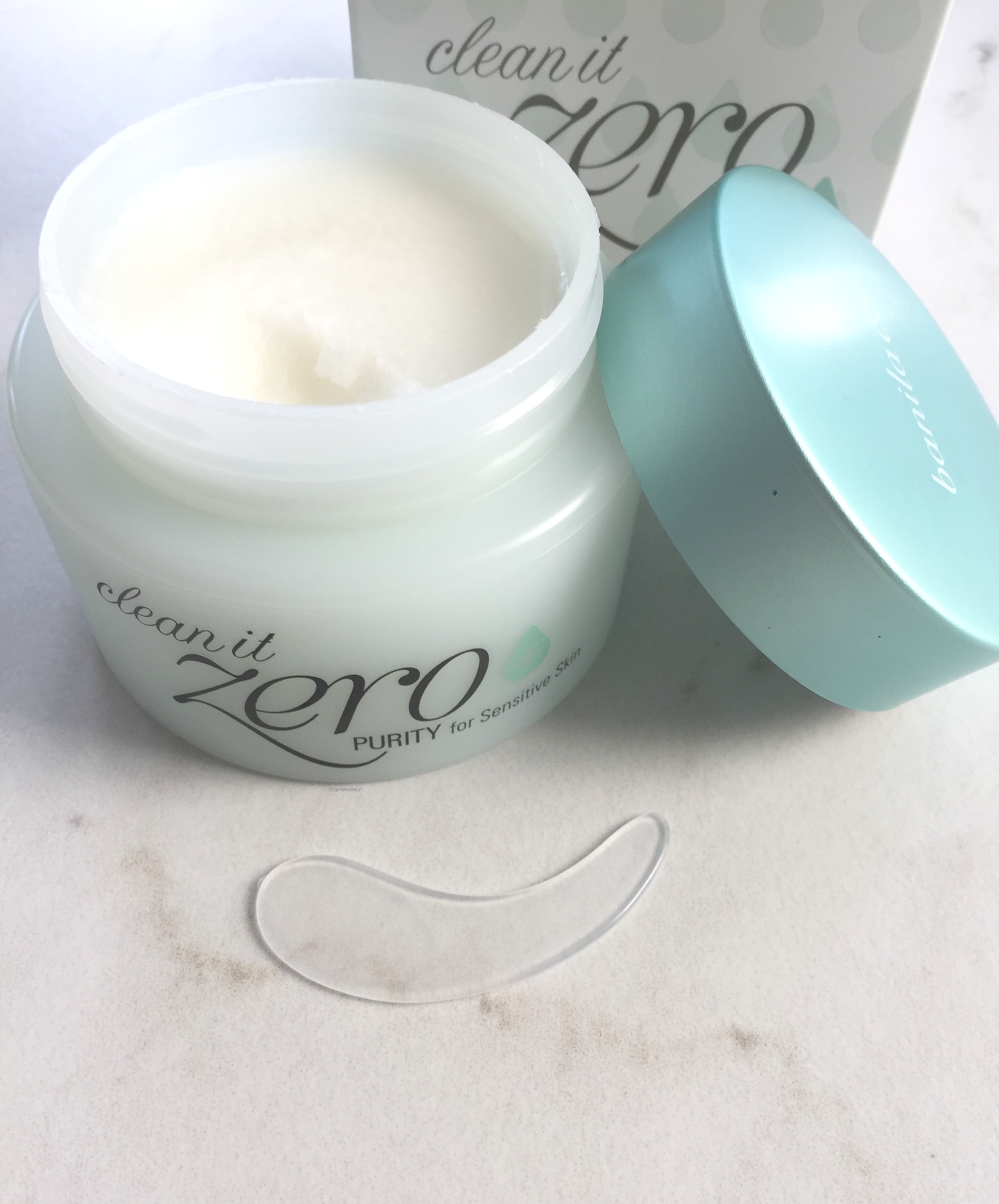 Bonila Co Clean it Zero Purity
This cleansing balm goes on like a solid balm and as you rub it in, turns into a gentle oil cleanser that melts away all traces of makeup. There is no scent and does not clog pores. This stuff removes ALL makeup (even eye makeup) for step 1 in a skincare routine with little effort and best of all: no pulling and tugging on skin. That's great because less tugging = less wrinkles! Only the smallest amount is needed, which you scoop out with a little beauty spatula that it comes with. Bonus: one tub lasts a very long time since you only have to use such a small amount of product. This one I like to order from Soko Glam!
5 Awesome K-Beauty Products To Try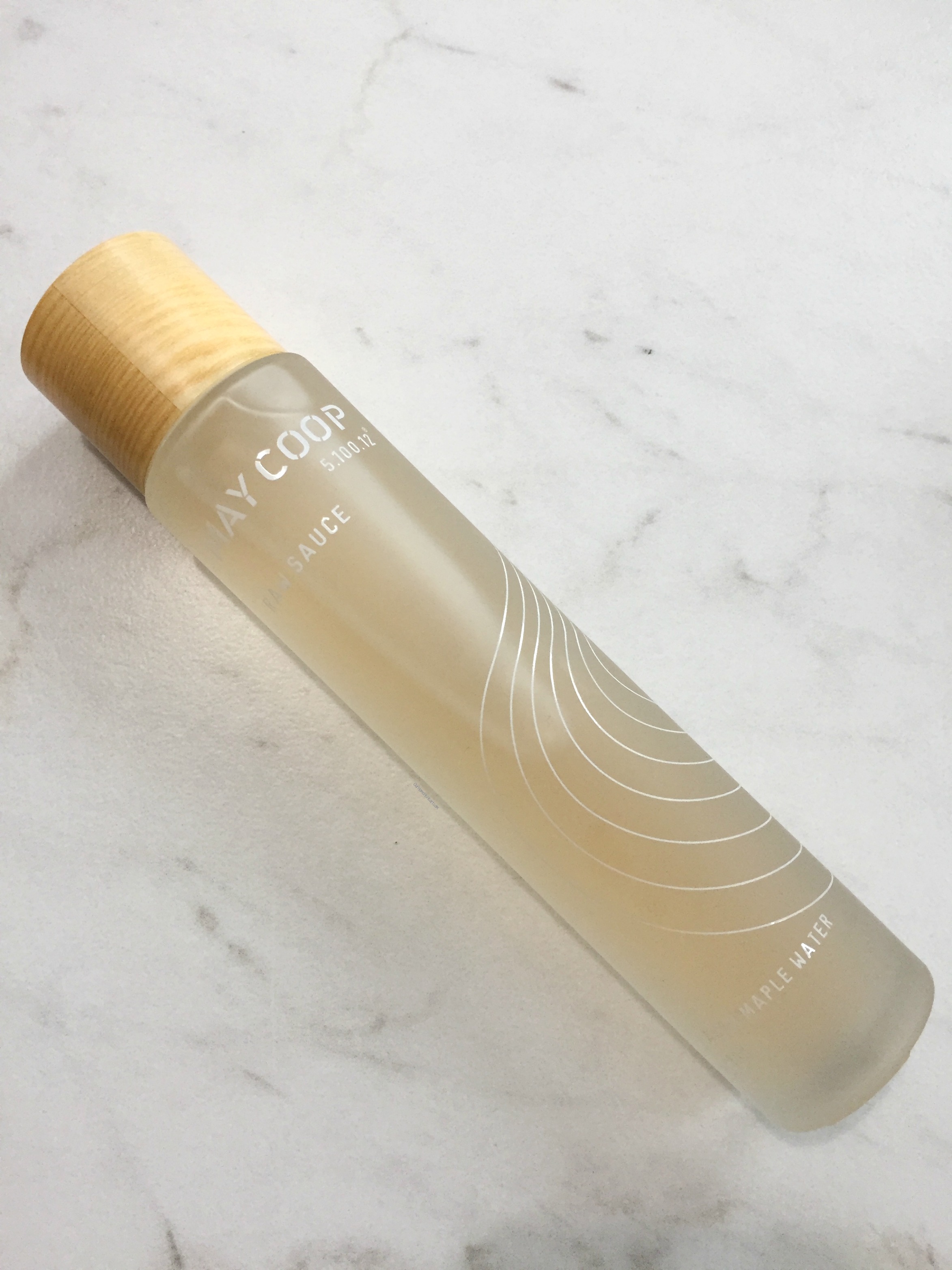 I can't say enough good stuff about May Coop's Raw Sauce! Not only does it moisturize with natural ingredients, it's a toner, essence, and serum all in one! Skin is left hydrated, balanced, glowing, andplump after use. Most mornings, using this alone after washing eliminates the need for a toner and moisturizer for my oily skin during the day. If I do get a little dry, adding a gel moisturizer (for summer) on top of this does the job. Pat into skin with no cotton and it works wonders. Picking this up at Sephora is the way to go next time you are in store!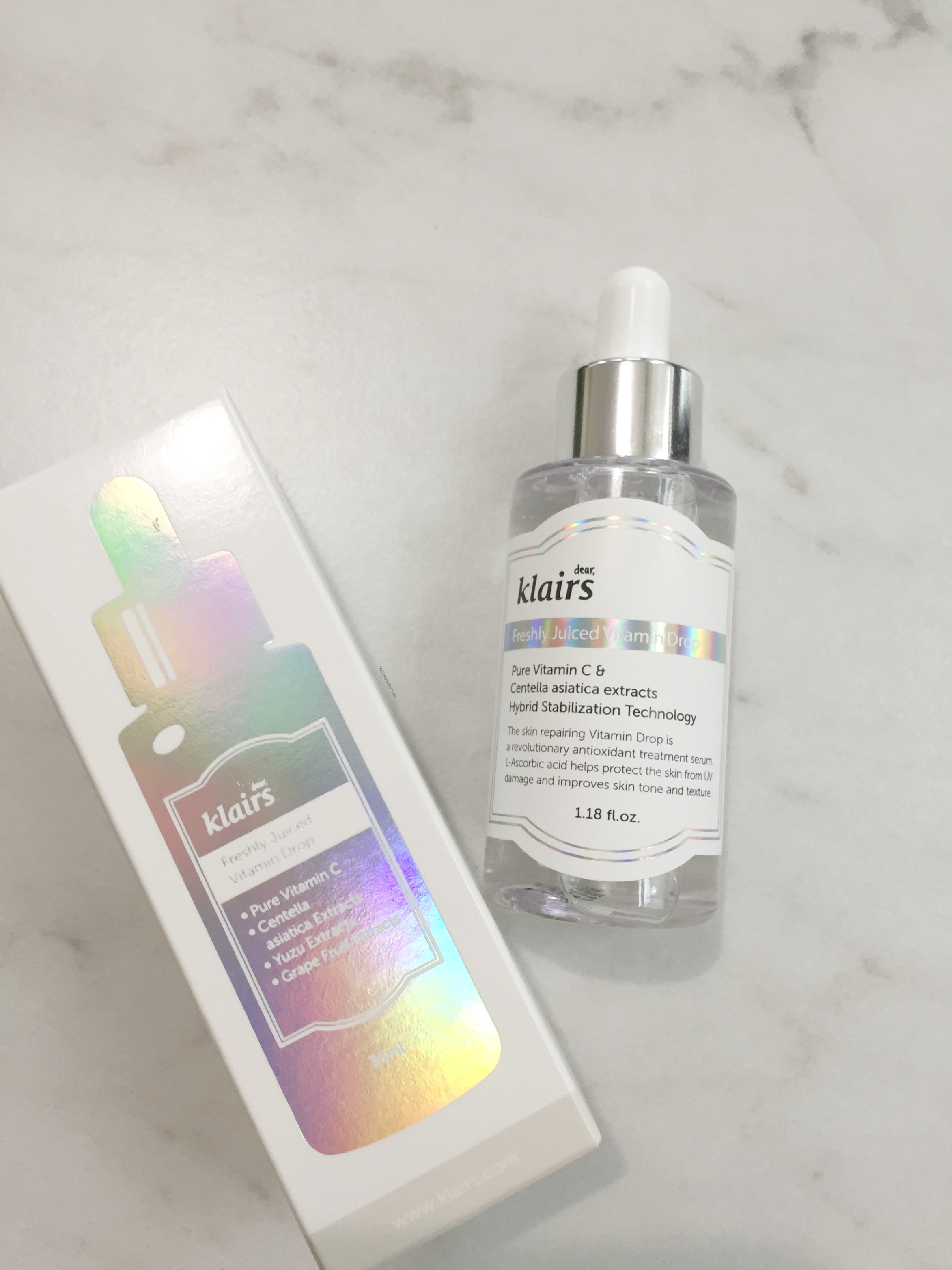 KLAIRS Freshly Juiced Vitamin C Serum
This antioxidant serum is my go-to! Containing 5% Vitamin C, it firms while reducing fine lines, brightens, and helps fade existing and prevents future hyper pigmentation. I have used up a few bottles and this is the real deal while being gentle. Vitamin C is good for our skin, but sometimes it can cause slight irritation. Finding the right formula that works with your skin type is key. This one is not only gentle so everyone can use, and phenomenal for anti-aging benefits! Just be sure to keep the box it comes in to store the bottle of serum because Vitamin C serums hold up best when kept in dark and cool places. I like to order it from Soko Glam!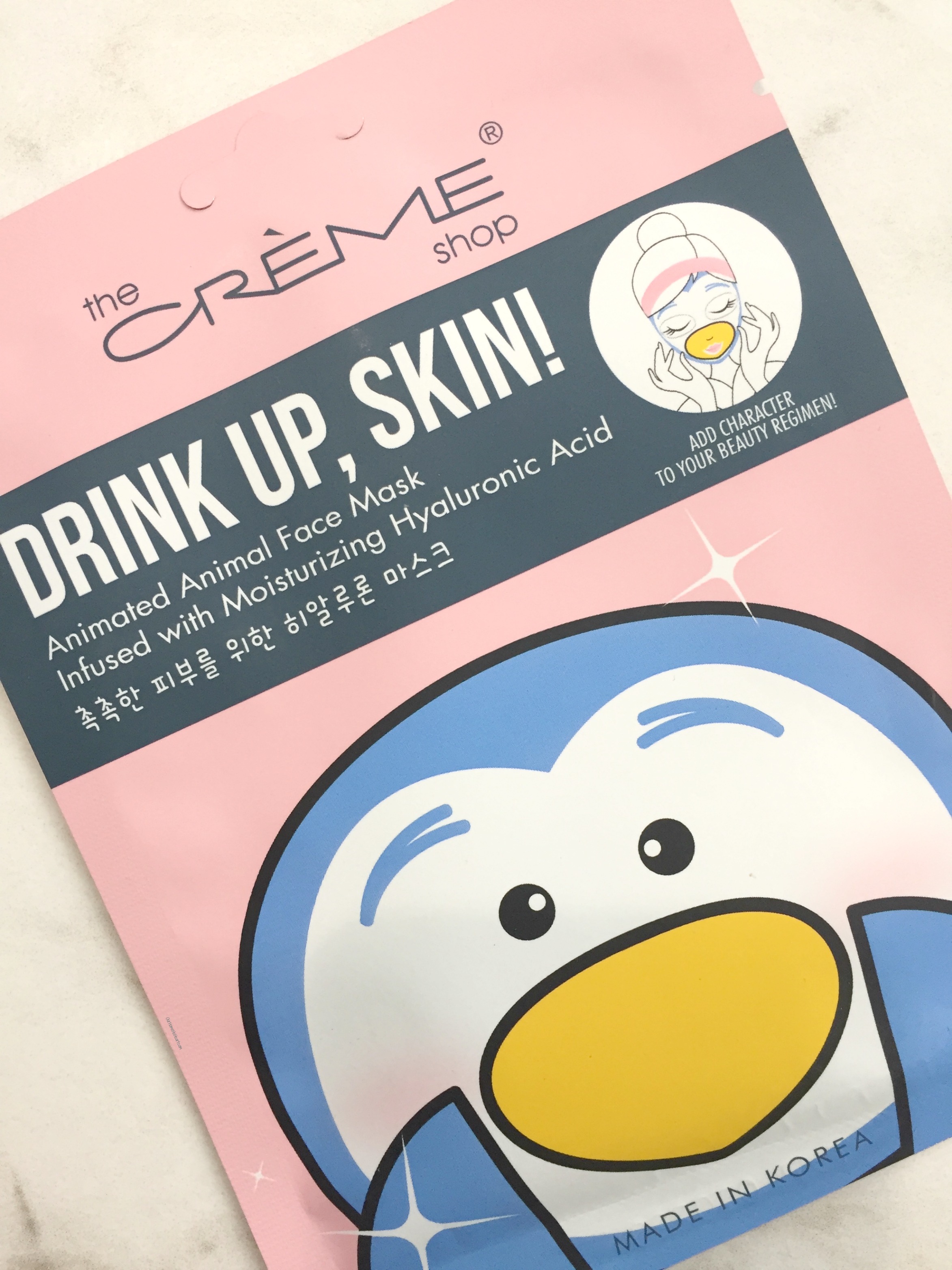 Korean sheet masks are packed with good ingredients and I notice a major difference in my skin immediately after using one. There are so many variations to choose from and all offer something unique for whatever your skin is in need of. Most have the promise to deliver loads of hydration, a calming effect on irritated or acne prone skin, or plumping. There are so many brands and these are offered at so many stores, as well as online. CVS now sells K Beauty items, including these fun animal sheet masks!
I've already been adding even more Korean Beauty items in my rotation! How about you … have you tried any K-Beauty  products that you love?
* Affiliate Links*