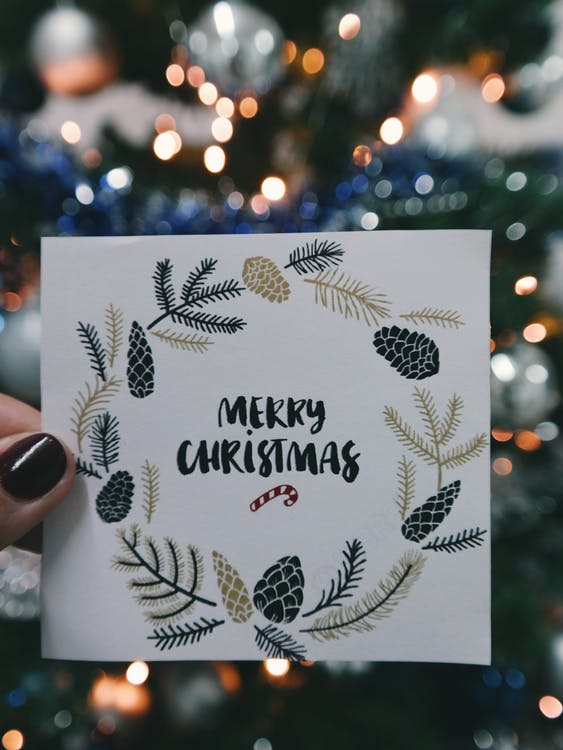 Happy Christmas Eve, friends! I hope that you all are enjoying time with the ones you love while celebrating the true beauty of Christmas this holiday season. If you didn't catch last weeks special Christmas devotion, be sure to check it out! For today's post, I'm sharing a few meaningful Bible verses for Christmas. These are wonderful to use to guide your thoughts for prayer, use during times of reflection and thankfulness, and to share with others. Enjoy!
Bible Verses To Read on Christmas
"Then the angel said to them, "Do not be afraid, for behold, I bring you good tidings of great joy which will be to all people." (Luke 2:10)
"For there is born to you this day in the city of David a Savior, who is Christ the Lord." (Luke 2:11)
"When they saw the star, they were overjoyed." (Matthew 2:10)
"And she will bring forth a Son, and you shall call His name Jesus, for He will save His people from their sins." (Matthew 1:21)
"For unto us a Child is born, Unto us a Son is given; And the government will be upon His shoulder. And His name will be called Wonderful, Counselor, Mighty God, Everlasting Father, Prince of Peace." (Isaiah 9:6)
"The virgin will conceive and give birth to a son, and they will call him Immanuel" (which means "God with us"). (Matthew 1:23)
"Glory to God in the highest, And on earth peace, goodwill toward men! " (Luke 2:14)
"if you declare with your mouth, "Jesus is Lord," and believe in your heart that God raised him from the dead, you will be saved.  For it is with your heart that you believe and are justified, and it is with your mouth that you profess your faith and are saved." (Romans 10: 9-10)
Wishing you all a very Merry Christmas!