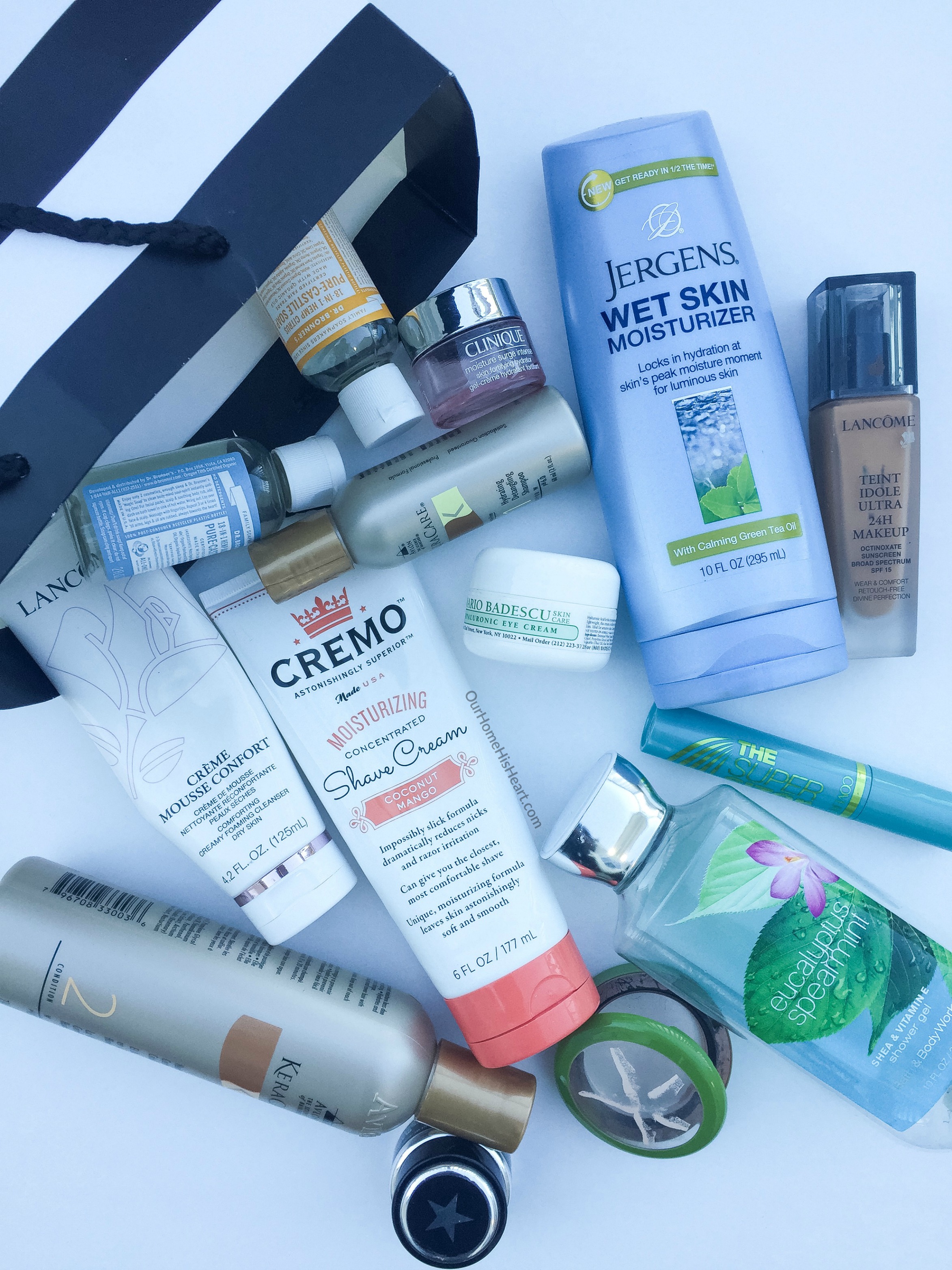 Does anyone else get that weird feeling of total satisfaction when you use products until there's nothing left?! I try to finish everything I buy, even if I'm not so crazy about it, so it doesn't end up as money down the drain. So, after a few months of stockpiling empty containers, I'm sharing my first round of beauty empties today!
Seeing what others like and dislike after things have been completely used helps when I'm in the market for new stuff to try out. These posts and videos are especially helpful because you're able to get a mini-review of things, which makes picking new products to try much easier.
Lets' jump in…there's some really good things to talk about!
Beauty Empties  | November 2016
Makeup:
Lancome Teinte Idole Ultra 24 hr Foundation (shade 450 Suede N) – I finished another bottle of this foundation and I can't say enough good about it!  Not only is it a spot-on match for my skin, it wears beautifully all day long, keeps me shine-free, and looks natural all at the same time on my oily skin. It doesn't feel heavy or greasy, but gives a mostly-matte finish. The bottle is slim and comes nicely packaged with a pump. I have to have this in my stash at all times…my #1 …  Ride or Die status foundation!
CoverGirl The Super Sizer Mascara (Very Black) –  This mascara lengthens well and keeps lashes separated nicely. It works best with a small amount of product on the wand and to use a single swipe motion to apply 1-2 coats. I try new mascaras all the time and although I loved the way it made my lashes look, for some odd reason it makes my eyelids kind of itchy. If you don't  have very sensitive eyes, I'm certain that you'll love this one.
MAC Getaway Bronze Blush – This is perfection as far as glowy blush shades go! I found this a few years back at the CCO (The Cosmetic Company Outlet) and I was so sad to use it all.  It is natural looking on the cheeks and just gives a pretty glow to deeper skin-tones. Unfortunately, it was part of the limited edition To The Beach collection. I will be searching high and low for a replacement container of this blush. I do hear that MAC Sunbasque is a very close match to this.