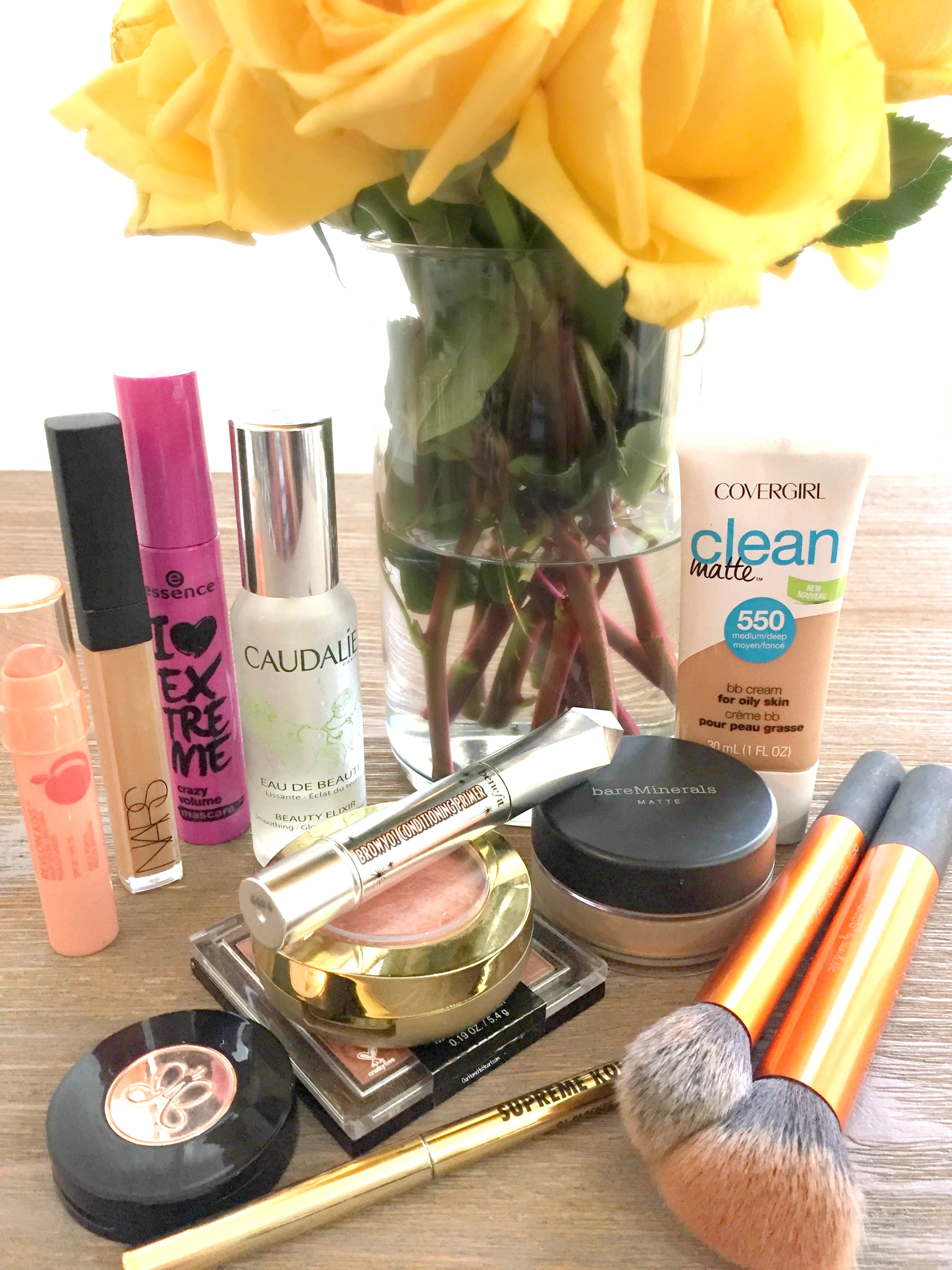 There's a lot to love about summer! One thing I love most is how simple a summer makeup routine can be. My everyday quick summer makeup takes just 5 minutes from start to finish. It feels very light and looks fresh. Keep reading to see what's included in my 5-minute summer makeup routine!
Skin
I apply my usual skincare products, making sure to moisturize and prime. Switching to using a gel moisturizer just for daytime in the summer months helps a lot if you have oily skin like I do.  Next I apply some sunscreen because protecting our skin is key to keeping it looking its best!
Eyes
Achieving a good base is easy when using my favorite lightweight (and matte!!!) BB cream, which is great for oily skin. Some days are just way too hot to even bother putting a liquid base on.  So, I like to alternate and use BareMinerals Matte mineral makeup when I'm not using the matte BB cream.  A little concealer under my eyes keeps that area nice and bright. Then I use just a bit of powder set the concealer under my eyes. Up next … lashes! I curl and apply some lash primer . Then I finish eyes with two quick coats of whatever mascara I'm using.  Some days, I will use a long wearing or a waterproof eyeliner.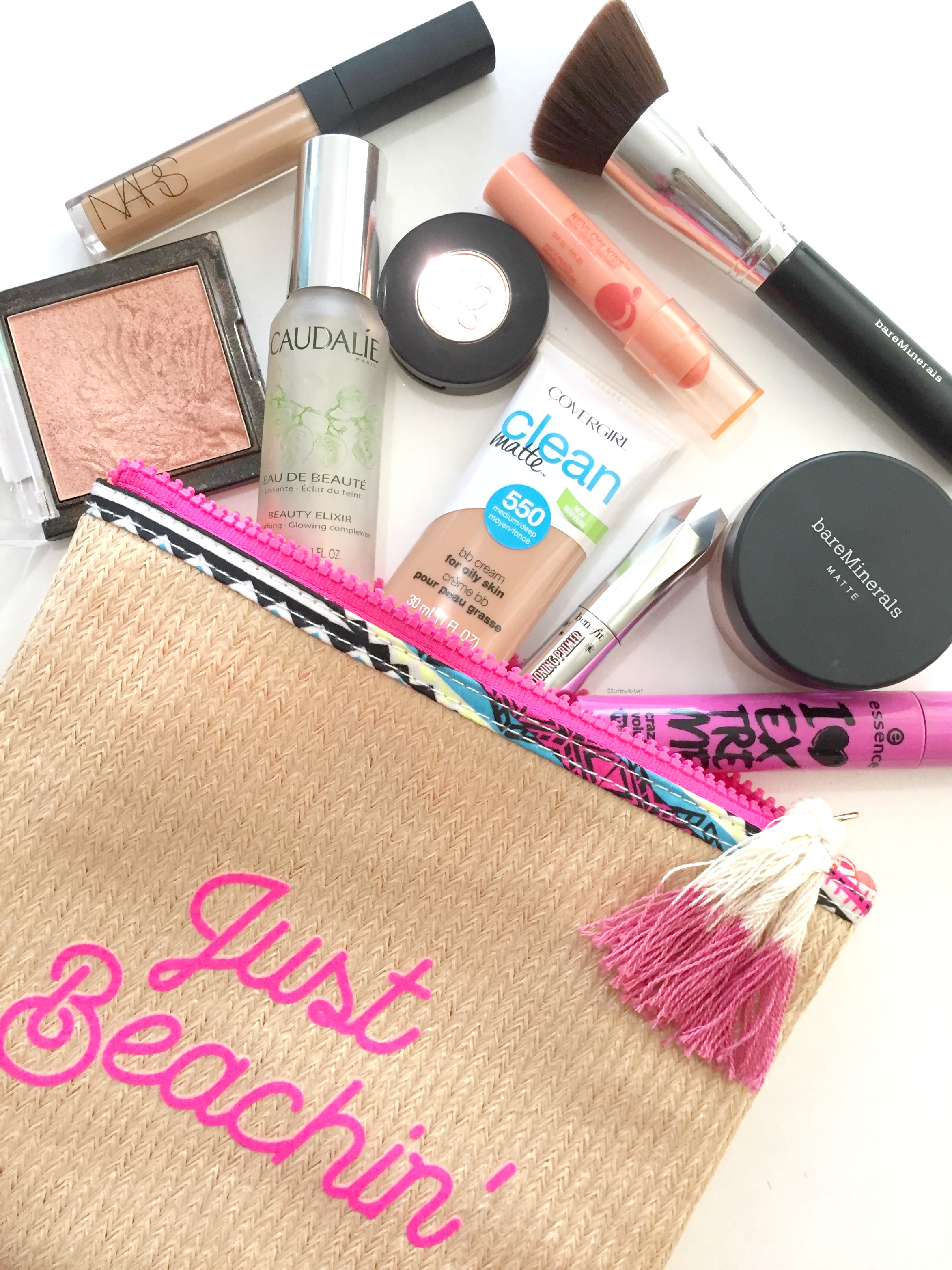 Blush & Highlight
Now it's time for blush and a little bit of highlight (and sometimes bronzer for me … but not always). Milani Baked Blushes give a nice wash of color to the cheeks. The Wet n Wild highlight powders are also great and affordable! I tap it on a few areas of my face for a natural glow. I don't do very much to my brows on a daily basis, so using a brow primer/conditioner and Anastasia powder  to define and darken a bit does the job. Some clear brow gel to keep things in place all day. For summer days, skipping eye shadow keeps a routine as simple as possible.
Lips
For daytime, lip gloss or lip balm with SPF works perfectly.  The balm sticks by Revlon are moisturizing, have SPF, and give off plenty of color.
For summer nights, I keep the routine pretty much the same, with the exception of using more eyeliner, including a brow pencil, a fuller coverage foundation, and some bright lipstick!
Facial Mist 
Then I finish up with a quick spray of one of my facial mists! I toss it in my bag to retouch as needed throughout the day.
That's it! Developing a routine that takes very little time helps to feel put together and ready to go for the day!
What products do you use in your quick summer makeup routine? I'd love to know!