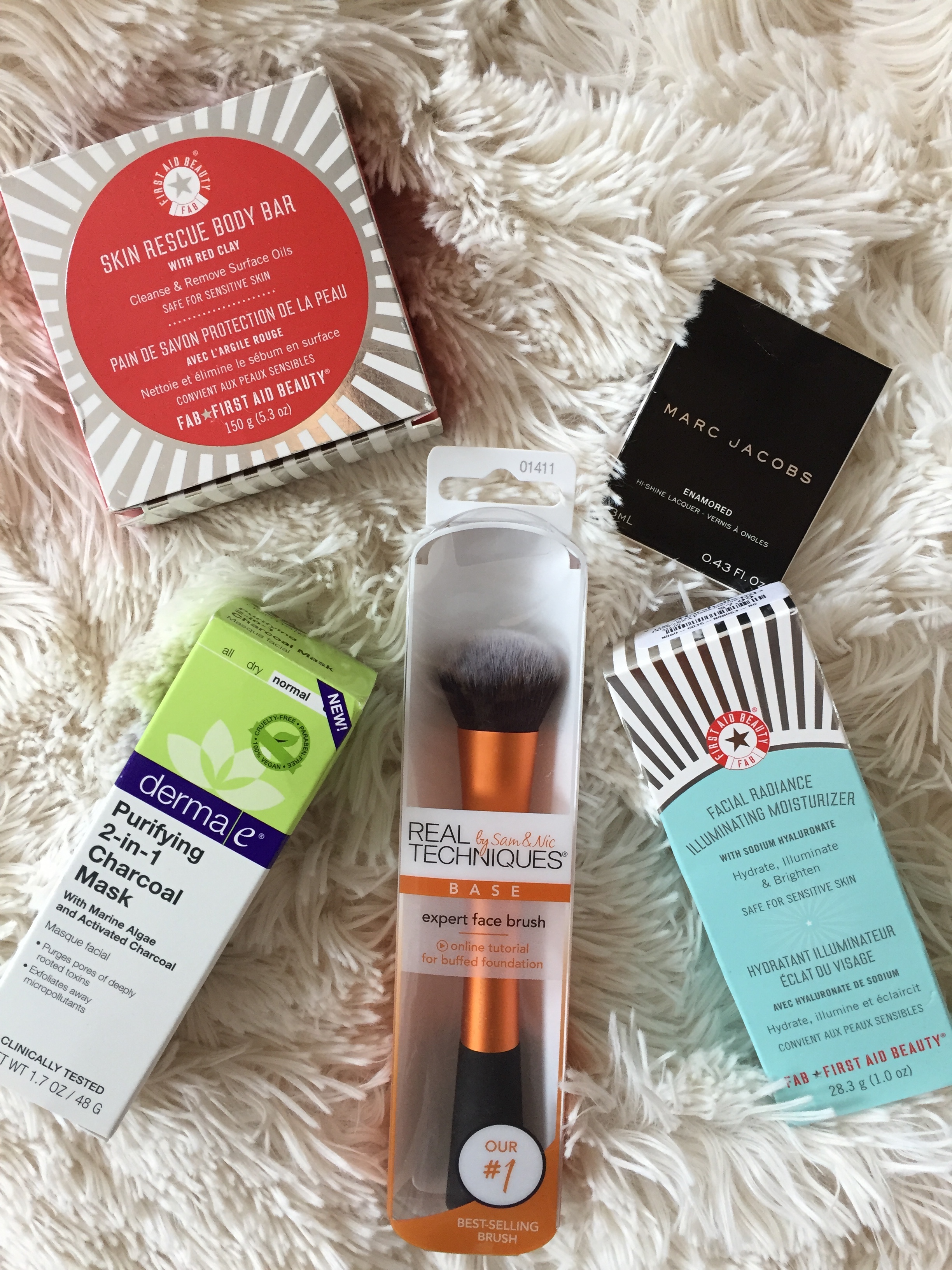 Hey guys! Hope y'all have had a good week 🙂 We have been traveling a lot and super busy all week, but it feels so good to be back home and settled!  I've got a quick collective beauty haul to share just in time for the weekend. This time I have good things from First Aid Beauty, Marc Jacobs, Real Techniques, and Derma E. Keep on reading to see what I've added to my (ever- growing) stash!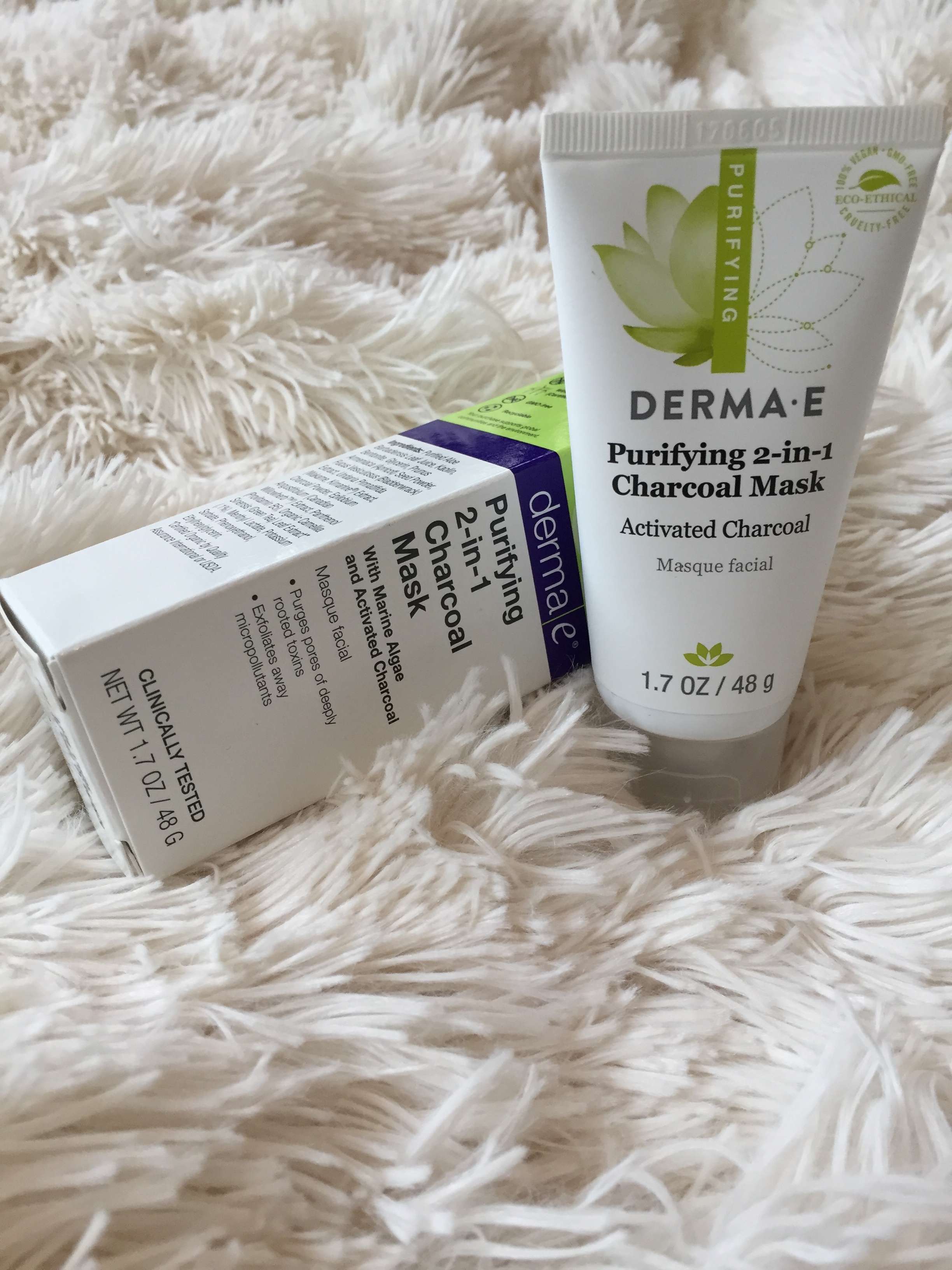 Derma E 2-in-1 Purifying Charcoal Mask – Who doesn't love a good charcoal mask? This brand in general is nothing short of amazing. Plus, I've heard many good things about this detox mask! Do you guys have any faves from Derma E?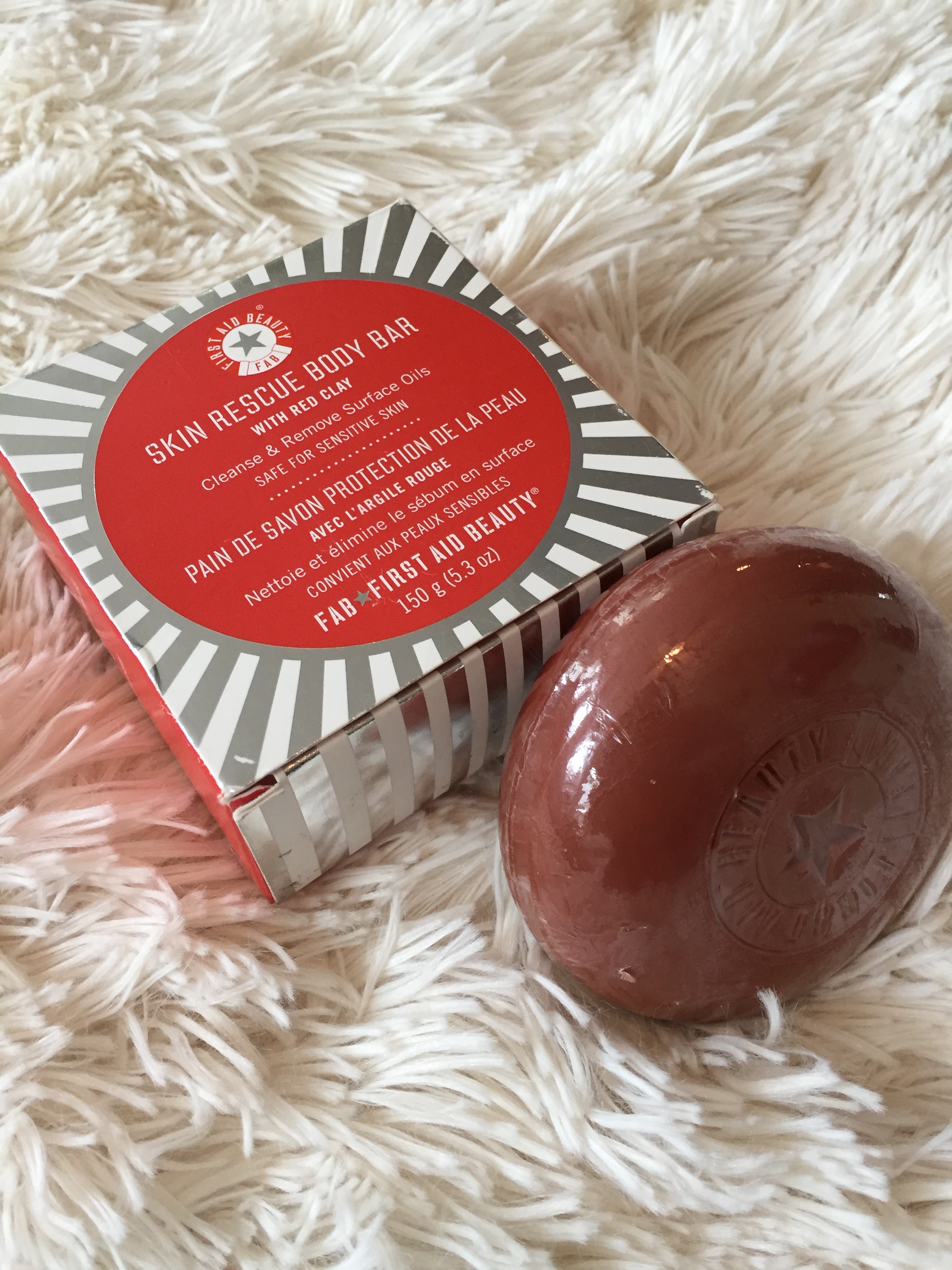 First Aid Beauty Red Clay Body Bar – This body bar will be nice to use to combat any body breakouts.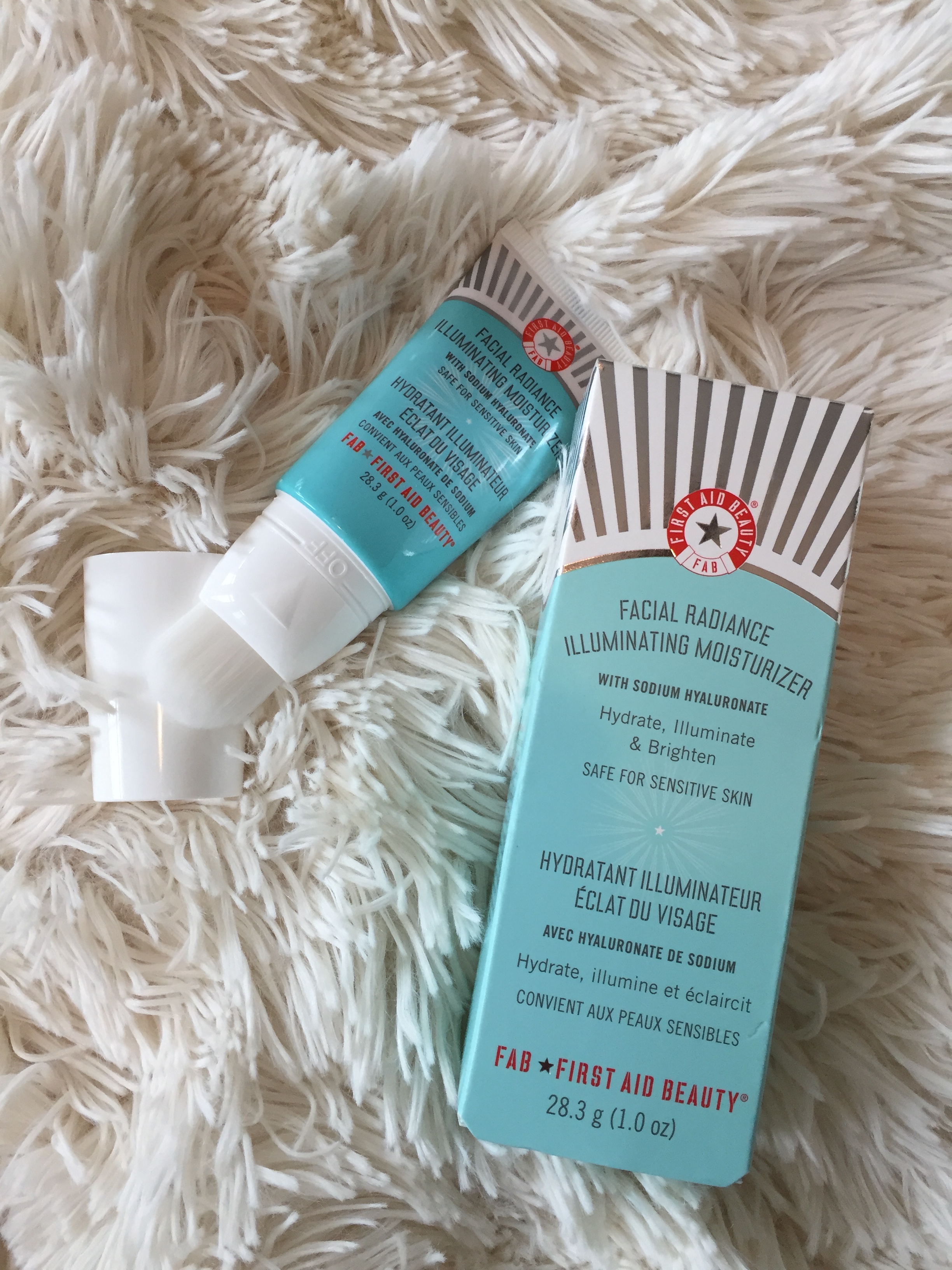 First Aid Beauty Illuminating Moisturizer– Fuller coverage foundations = perfect during fall and winter.  This illuminating moisturizer (that has a matte finish!!!) will be fabulous underneath foundation for a natural glow.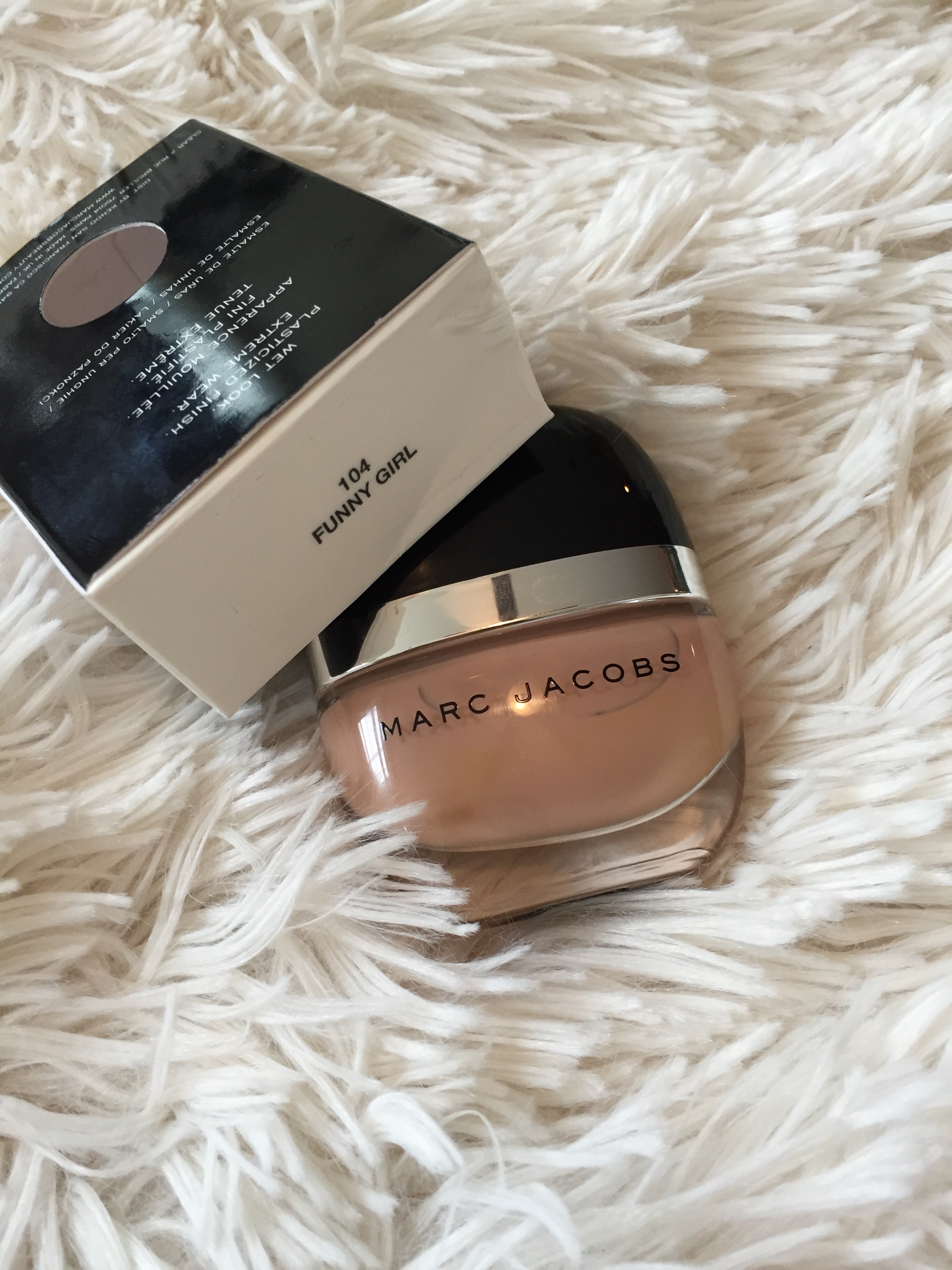 Marc Jacobs Enamored Polish: Funny Girl – Yes to deeper polish shades! I'm also still loving nude polishes, even for fall! This nude is deeper in tone, making it perfect to add in the rotation.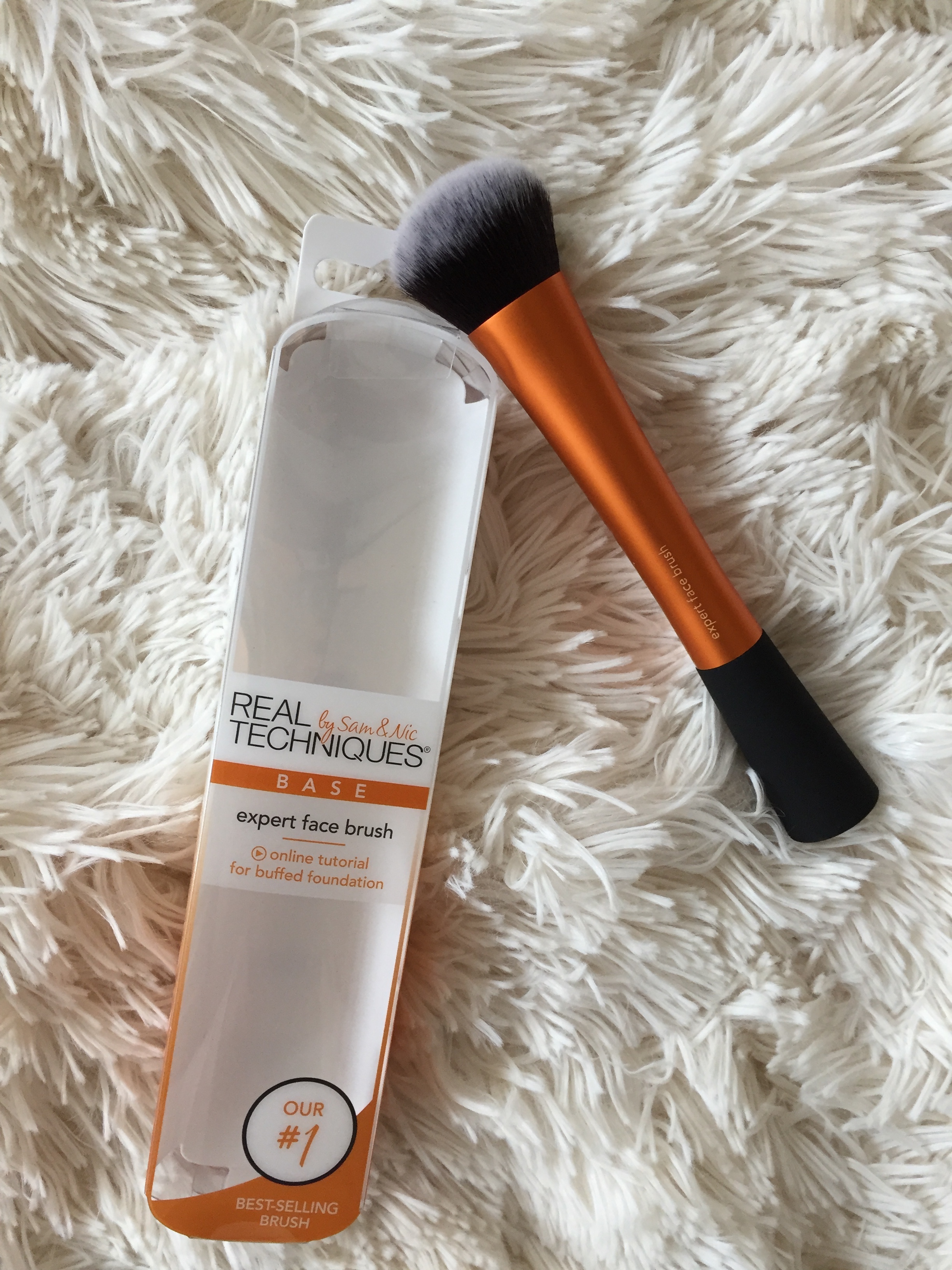 Real Techniques Expert Face Brush– This is the best drugstore foundation brush. I needed a new one because the bristles were dried out of my previous one for some reason. It buffs foundation beautifully for a flawless finish.
What are some of your recent beauty buys? I'd love to know!
Have a relaxing weekend, sweet friends!