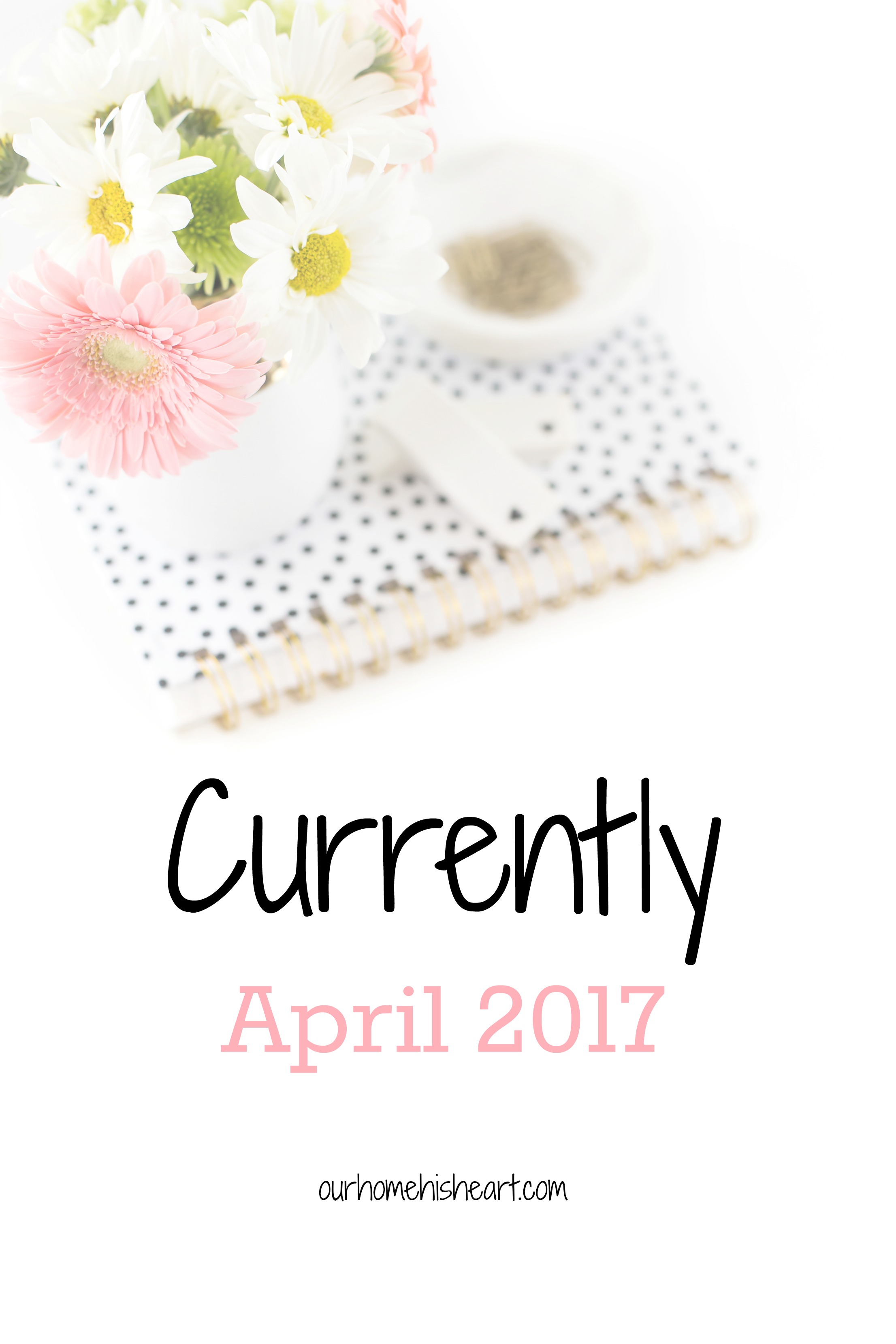 This is such a fun linkup! I'm happy to share what I'm currently accomplishing, feeling, needing, practicing, and pinning 🙂
Accomplishing |  Things on my to-do list! Jumping back into blogging after a little break few months back has been great for me. It's good to do whatever you need to in order to recharge!  I'm having a lot of fun with it and have been able to stick to my plans and accomplish my daily, weekly, and monthly goals! The Erin Condren Life Planner helps me keep my entire life organized! I like the selection of planner accessories and cute planner stickers from Michael's to make your planner colorful and inspiring.
Currently Linkup for April 2017
Feeling | Full of energy since deciding to eat as clean as possible! The first week was the hardest, as your body adjusts, but now it's like second nature. I see and already feel the benefits of clean eating – definitely worth it!
Needing | To go shopping for spring clothes and shoes, mostly sandals! It's time to refresh some things in my wardrobe for warm weather. I've gotten a few things I needed so far, but I'm really in need of new sandals so those will be my next purchase for sure.
Practicing | I've been teaching Jake to use finger paints since he loves art and overall just loves to learn! 2 is such a fun age, so I'm having fun doing little outings and projects I used to do with my Kindergarten kids with him. He was happy to make his daddy a handprint birthday card last week using the finger paints!
Pinning |  Recipes, recipes, recipes!  I mentioned we have been eating clean in my house for the past few months and Pinterest has been a lifesaver for finding some tasty recipes. One recipe that I found (and can't get enough of) is these Paleo cookies that uses almond flour and dark chocolate chunks, and a few other safe ingredients – we have made them a bunch already. Absolutely delicious! Follow along and see what else I'm pinning!
Hope you're having a great month! What are you guys up to? Thanks, Anne and Jess for linking up!