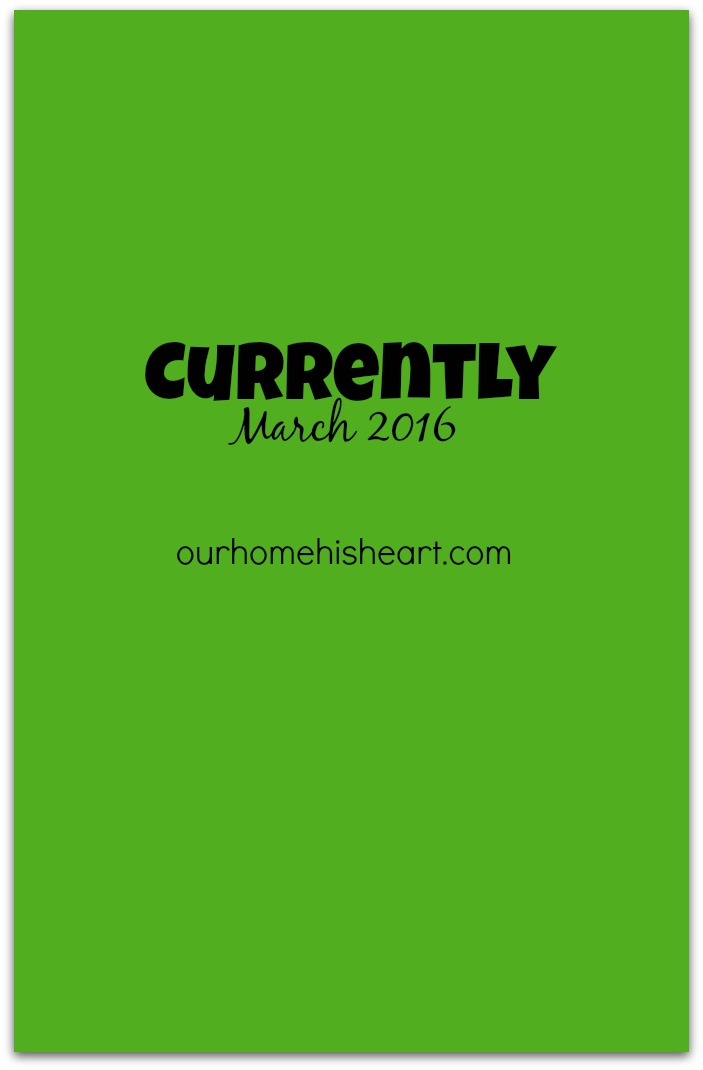 Last month flew by and now it's time for the Currently March monthly link-up! Since joining in on link-ups, I have learned that they are a unique way to connect with others and its always such fun to see and share the little things we are all doing! This month's prompts are wishing, craving, going, wearing, and learning so here are a few things I am currently up to for March: 
Wishing | My wonderful husband a happy birthday at the end of the month!  He's the best 🙂
Craving | Another good cup of Golden French Toast flavored coffee! Usually I can only find it in a huge fall sampler pack with other fall flavors that are just okay at Bed Bath & Beyond, but I found it one day in its own package when we popped in Staples (of all places, right?) for a new printer haha! Delicious!
Going | We are going to the movies on Friday to see Zootopia with Jacob. When we saw the previews, we laughed hysterically! It looks really cute and funny. Now that he is 13 months, we will also be taking him to the Asheboro Zoo for the first time in a few weeks…definitely looking forward to that trip! My favorite animals to see at the zoo are the flamingos! I wonder what some of his favorites will be.
Wearing | OPI Hello Kitty 'Look At My Bow' nonstop… it is such a pretty shade of pink and perfect for springtime!
Learning | All that I can about anti-aging skincare product and methods. I know that it's best to start early, so I'm in the process of discovering different things to use to really benefit my skin. So far, I have found some good stuff!  If anyone has suggestions and favorites for oily, acne prone, and sensitive skin, please share!
So what have you been wishing, craving, going, wearing, and learning? I can't wait to find out! Thanks for hosting Anne and Jenna!