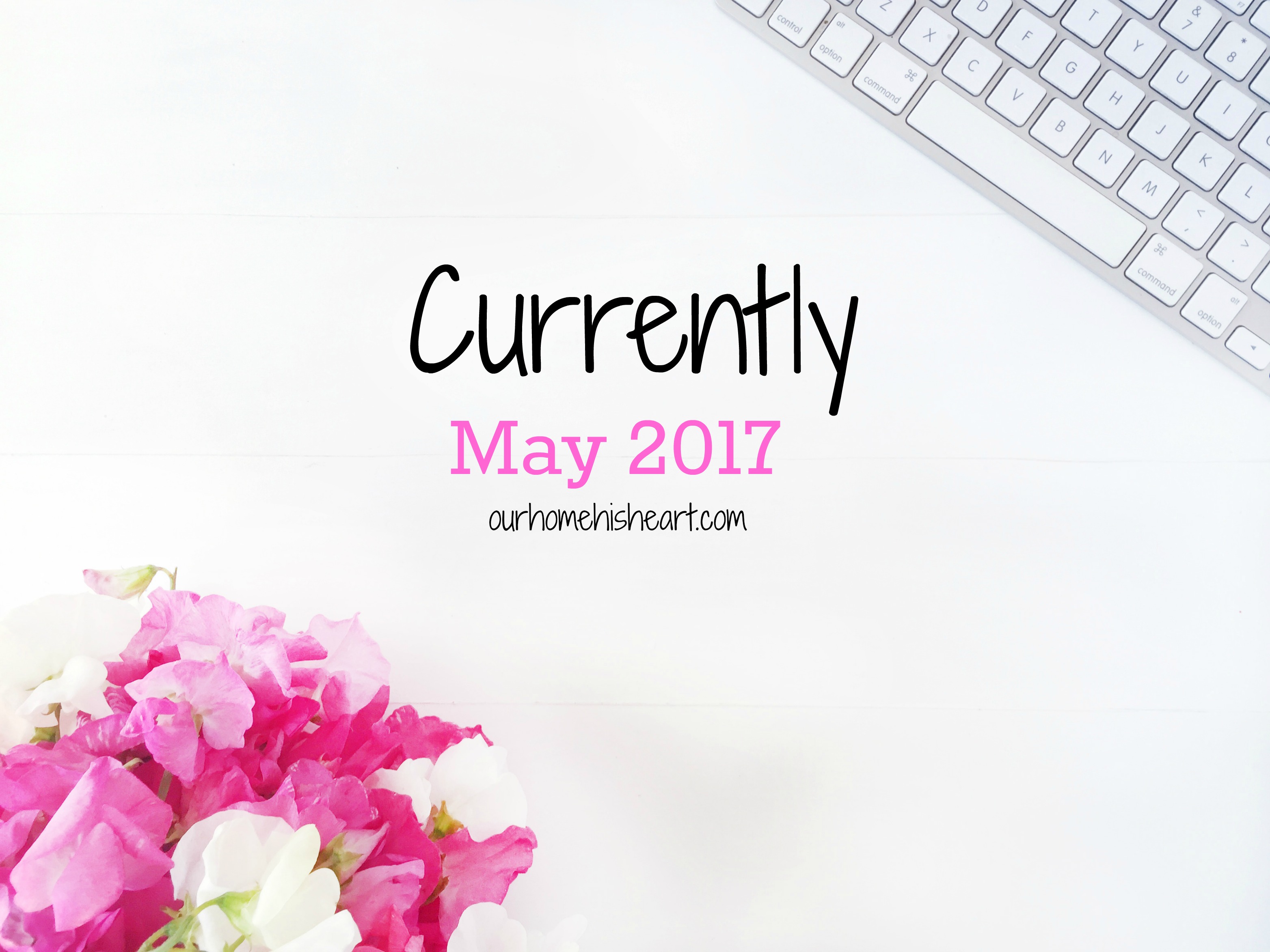 Happy Wednesday, friends! I'm linking-up with Anne and Nancy  to share what I'm currently …
Baking | I haven't baked anything different this month – just more of  the delicious Paleo Chocolate Chip cookies recipe I mentioned last month! My family loves them 🙂
Currently Link-up for May 2017
Listening (to) | I've gotten into audio books a bit. Listening when doing housework or just for some "me time" when I get the opportunity has been so great. The Life Changing Magic of Tidying Up by Marie Kondo is such a good read, I totally see why so many recommend it.
Loving | Doing things outdoors. I've never been much of an outdoor girl, but Jake loves being outside! We try to take advantage of the time and do as many things that involve being outside that a 2 year old can enjoy. Long walks early in the day, play dates at the park, fun with bubbles outside, picnic lunches, or even snack outside are just a few things we have enjoyed so far!
Planting | Hmm… nothing yet! I have been thinking about starting to grow fresh herbs for cooking though. I need to read up on it more once I have the time and then figure out what all I will plant. I absolutely love dishes with fresh basil, so that will be one herb I choose to plant for sure.
Remembering | The trip we took to Disney back in December! We had such a fantastic time and I am already ready to go back! Drinking my morning coffee out of the Chip mug I grabbed while there really reminds me of all the fun we had 🙂  That place is just magical! I actually just took the cute little "My 1st visit!" button off of Jake's GB Pokit Compact/travel stroller we used on the trip the other day (oops!). Mamas: that stroller is the coolest and made doing Disney parks with a toddler a breeze! We were able to take it on EVERY ride once it was collapsed since it changes to about the size of 3- ring binder/notebook. Highly recommend if you're in the market for something that compact and that is lightweight, easy to collapse, but not flimsy looking. I've been using it since the trip while out and about as well, since it is a lot less bulky than our other stroller – perfect for being on the go with a little one!
What have you all been up to this month?