A few weeks back I was able to haul just a handful of new beauty products from the drugstore. Now that I've had time to use everything and form an overall opinion on them, I wanted to share my quick thoughts for any of you who wanted to give some of them a try. Keep reading to find out how everything went 🙂

L'Oreal Pure-Clay-To-Mousse Cleanser  –If you like the mask formula of this new cleanser by L'Oreal, then I think you'd love this cleanser! When I use it to detox my skin here and there, I notice that it really does keep pores clear. Leaving it on for a few minutes, just like you would a mask, really does deliver just about the same results as this same formula that is available in mask form (in the square glass jar packaging). If you've been thinking about giving this a go: Final Thoughts: thumbs up!

Loreal Voluminous Lash Paradise Mascara- Ladies … If you haven't tried this mascara yet – R U N and grab it, please! The packaging alone is a selling point but the product performance is amazing for a drugstore mascara. It gives lots of volume to my barely there lashes, making them pop and appear full and dark. It doesnt flake, smudge, or transfer. The price is amazing for what you get. Final thoughts: Thumbs up!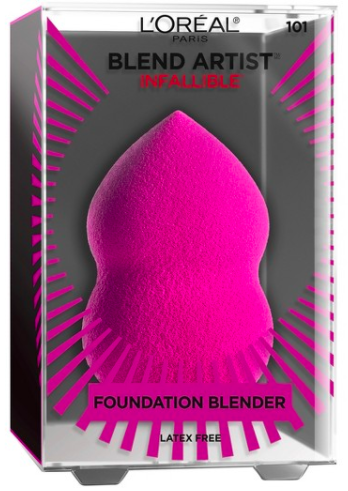 L'Oreal Blend Artist Infallible Foundation Blender- From my experience using this blending sponge, it does perform just like the Beauty Blender, just as so many YouTubers have described. The price is more affordable and getting it at the drugstore means you can apply coupons to get it even cheaper. Makes foundation look very natural and doesn't soak up a ton of foundation. Final Thoughts: Thumbs up!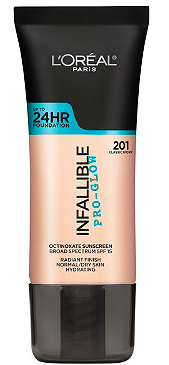 L'Oreal Infallible Pro-Glow Foundation- Ok y'all…  this one didn't work for me. The shade is a spot on match but … oh my is this dewy on my oily skin! Yuk I looked incredibly oily! I mattified it as much as I could with a few different powders (different occasions , of course ) and still noticed crazy tons of unwanted shine within 2 hours of applying.  This one gets a thumbs down for me — I actually returned it.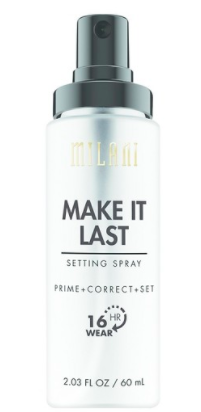 Milani Make It Last Makeup Setting Spray- I have a big collection of facial sprays and mists in my beauty collection. This one fits right in! It sets well and keeps makeup on and looking good for a great price point. I like the mid-size packaging and the spray nozzle gives out the right amount of product when applied. Final Thoughts: This one gets a thumbs up, too!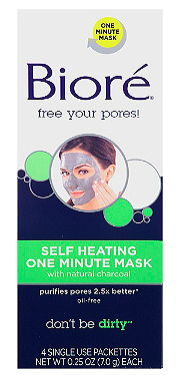 Biore Charcoal Self Heating One Minute Mask- These work well to keep skin clear and happy. If you're looking for a quick-use charcoal face mask that is convenient for traveling, give these a try. It really works in just a minute and the self heating feature feels great on the skin to detox. Final Thoughts: Thumbs up!
Hope you enjoyed this post and got some useful info from it! What beauty products have you picked up at the drugstore recently?