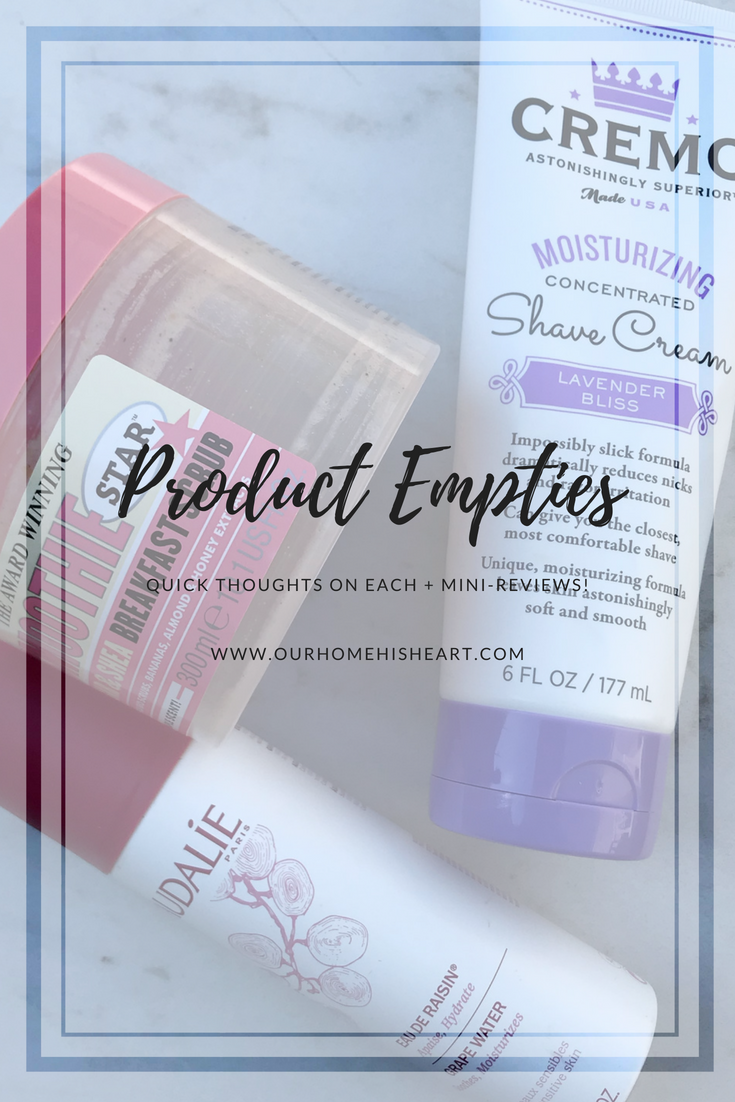 It's been a while since I've shared some product empties! As a beauty-lover, I go through so many products! When the new year began, I made a pact with myself to work really hard on finishing up things under my bathroom sink.  Today I'm sharing some recent empties and my thoughts on each. Let's get into it!
Product Empties + Mini-Reviews
First up,  who doesn't LOVE K-beauty?! I used up another one of my favorite cleansing balms. This is great if you have sensitive skin and really gets your makeup off so that you can clean your skin effectively. I try to mask a few times a week and this one was interesting! The name (Bee Sting Fix!!!)  caught my eye and actually sounds kind of scary … but this was a good mask for lifting and firming the skin! Another constant repurchase is this super cheap and amazing BB cream by CoverGirl. I love using this for everyday for some light coverage, especially if I won't be doing much that day!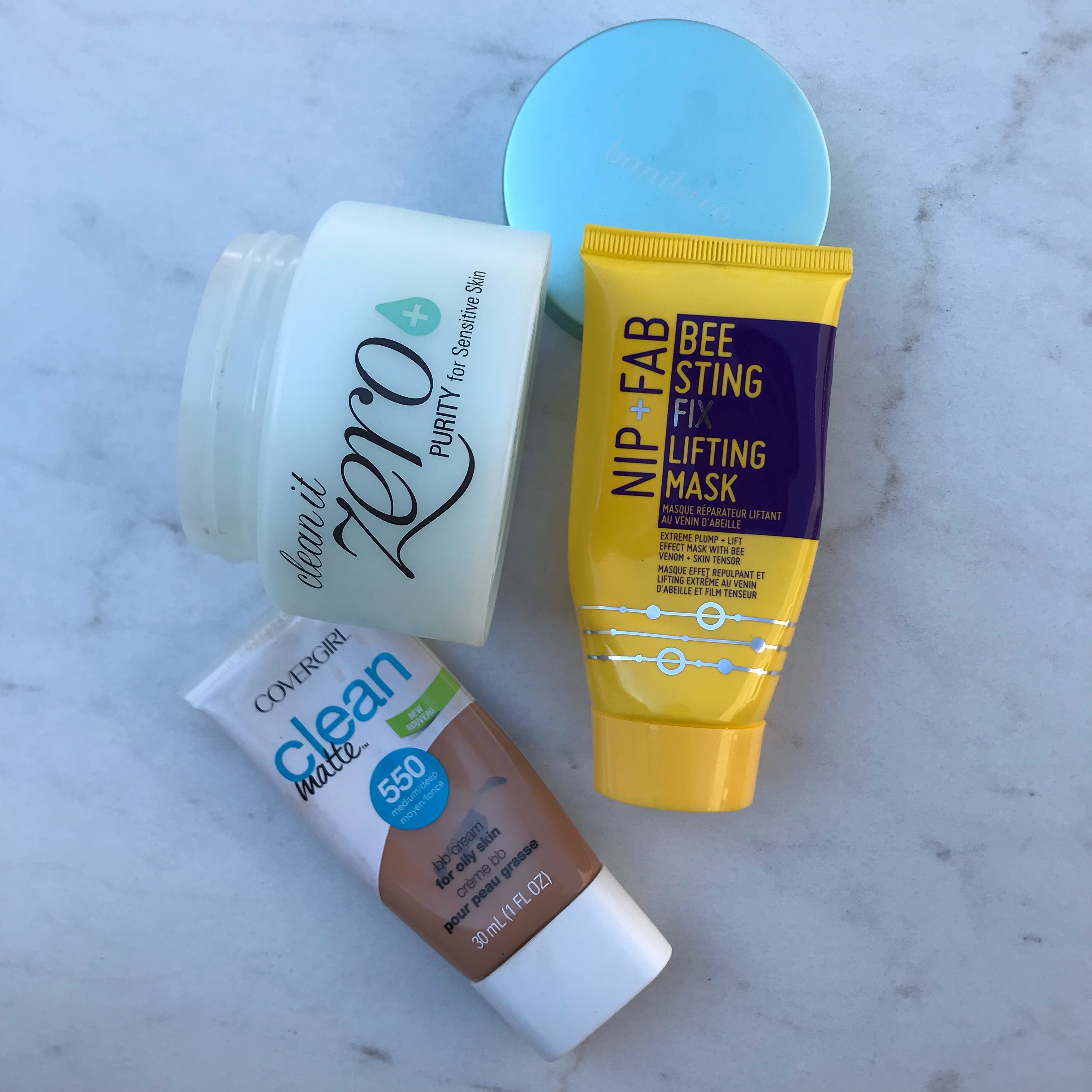 Next, I tried this foam body wash and I have to say I'm not a fan of this stuff. On a positive note, it has that typical Nivea smell that's great, but I didn't care for the dispenser and it seems like there's not much product inside for the price.
Finishing up this body "ice cream" was hard to do!  I love it so much that I never wanted to use more than a little bit at a time! I also finished up the Victoria's Secret Bombshell travel spray. This was great to keep in my bag!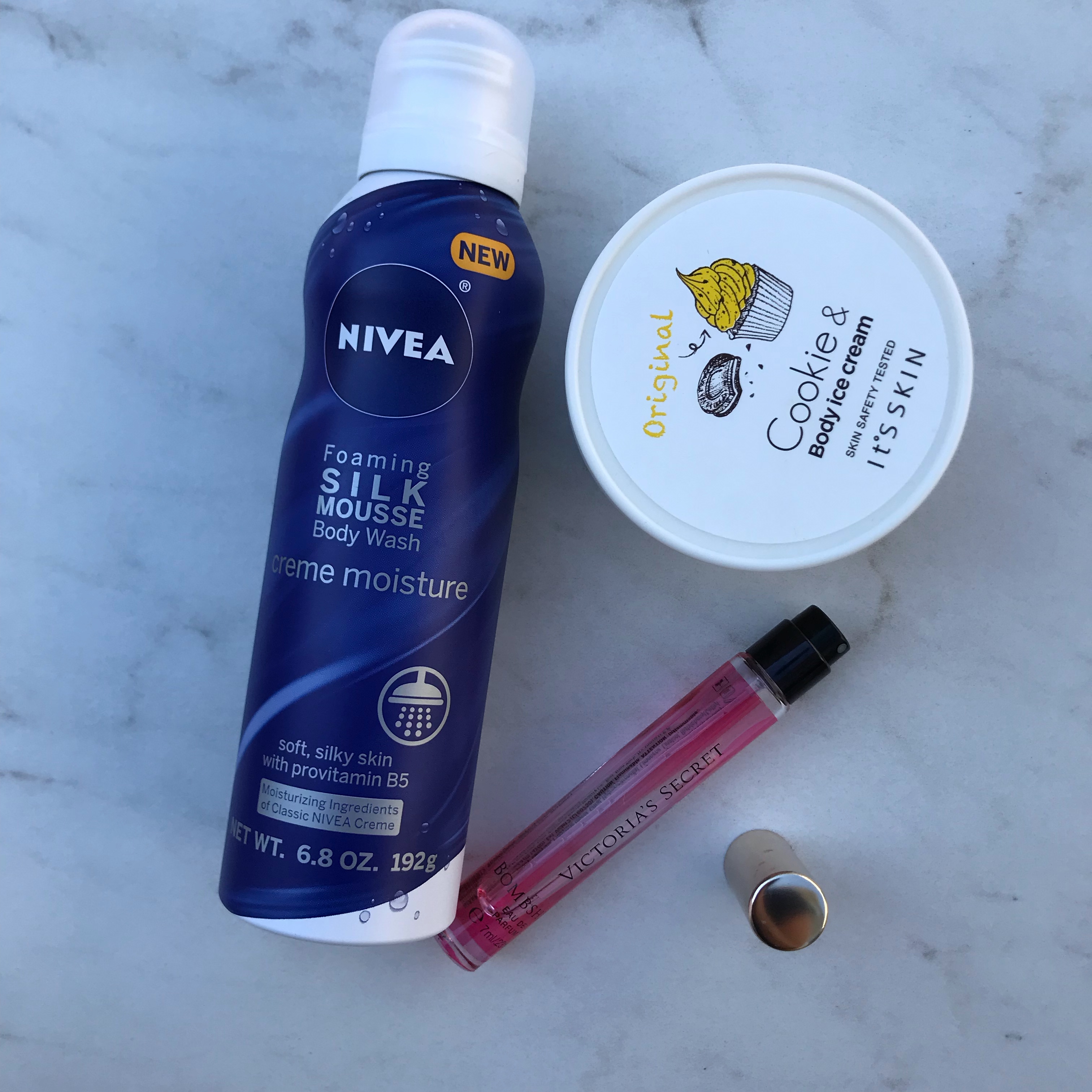 Trying out primers is fun and this one by Hard Candy was not a favorite. It is meant to hide pores, but I didn't notice much of a difference with it and did nothing but make my skin look shiny! Heat protectants are so important and this one was okay in my opinion. It was a bit heavy and left an overly oily residue on my hair. I finished up using this lash primer and conditioner and loved how it plumped up and prepped my lashes for mascara! If you haven't tried this yet , it's a must! I finished up 2 lipsticks: Milani Sangria and L'Oreal Color Riche in Rose Taffeta. Both of these lip colors are winners with good formulas and even better price tags! The Rose Taffeta is very hard to find but I've linked it.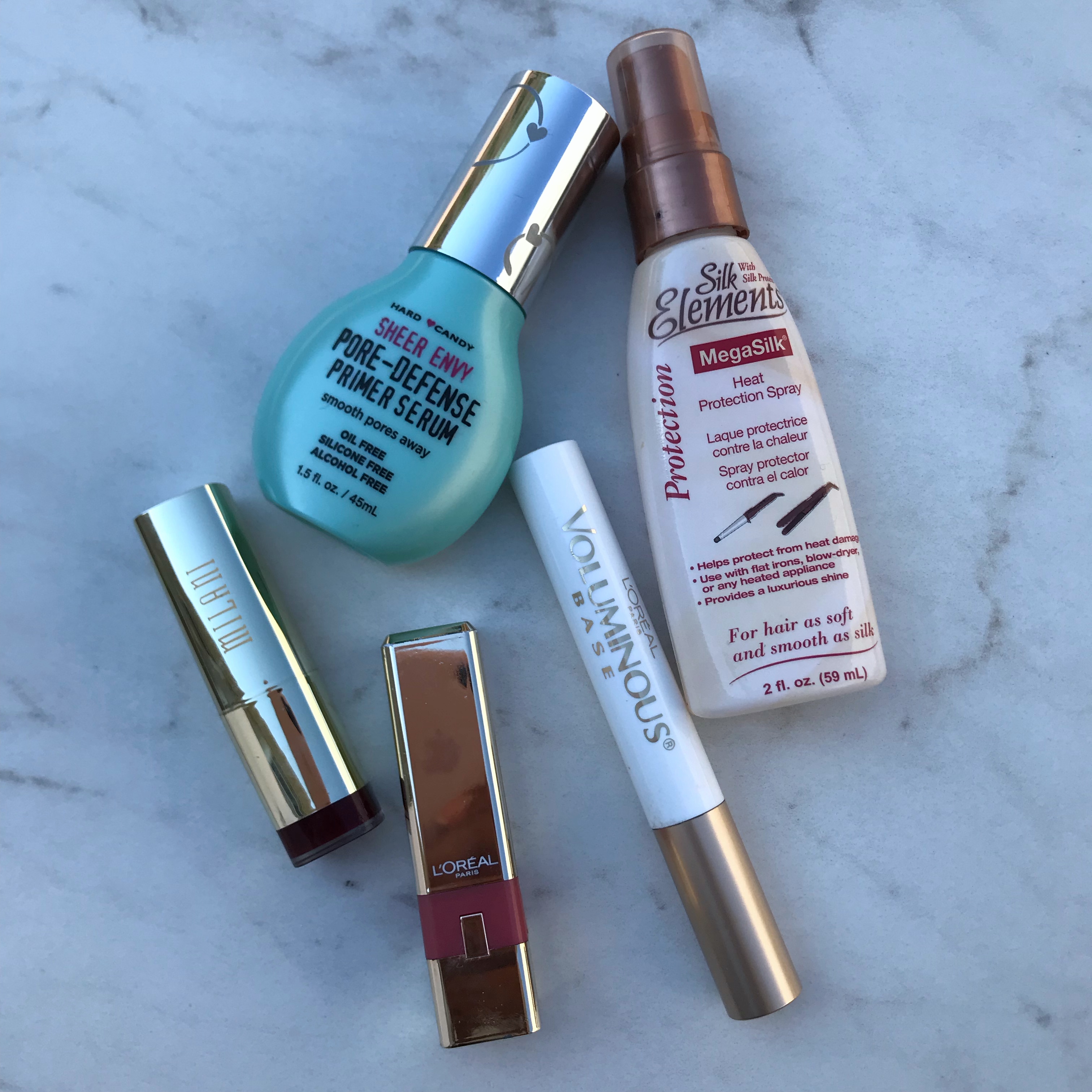 Down to the last 3! This shave cream is one of the best from the drugstore and gives you a really close shave. Soap and Glory makes such good products and this scrub has a permanent home in my shower no matter what else I'm using and trying out! This is a wonderful scrub all year long 🙂 Last up, I finished up yet another can of Grape Water. I like to use this a few times a day to refresh my skin and as a step in my skincare routine both morning and night! I have to always have this stuff handy!
That's all the empties I have to share for now! Be on the lookout for a few more …  I've been clearing out a bunch!
Thanks for reading, friends! Have a great weekend 🙂