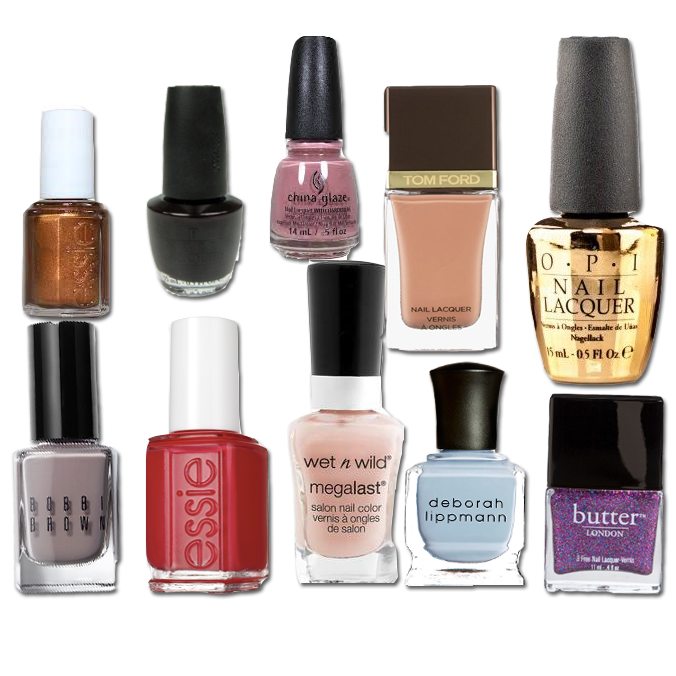 There are so many things I like about the Fall time: rich and moody colors, the fashion, the fabulous boot options, leather moto jackets galore, fun scarves, warm fall drinks,  and the inviting feel of Fall home decor are just a few.  I really like to experiment with nail polish and I go between using an at home gel system and actually polishing my nails with traditional polish. With the new season quickly approaching, I thought it would be fun to share some of my picks for great Fall 2015 nail colors. You'll see a couple of  "oldies but goodies" and also some that are from newer collections. All are equally pretty awesome colors.  If you try any of these recommendations, just be sure to use a good base coat such as CND Stickey Base Coat and good fast dry shiny top coat such as Seche Vite when you polish your nails. These two really make polishing your nails a breeze, whether you're a mommy or are simply one busy lady 🙂 It only takes 15-20 minutes to do your nails start to finish with the fast dry topcoat. Just be sure to apply it to wet polish for it to work effectively.  Try them all, and you'll be glad you did! Enjoy!
Tom Ford Toasted Sugar– this is so gorgeous to me! It is a great nude shade that will provide a barely-there polished look to any outfit worn this fall.
Butter London Lovely Jubbly – this is such a fun glitter polish for all year round, but I particularly like the idea of wearing this with lots of black layered pieces and a good scarf  this fall to really showcase the blue, pink, and purple glitter.
What are some of your "oldie but goodie"  fall polish shades and what are some of your new picks? Please share!
Have a great day!