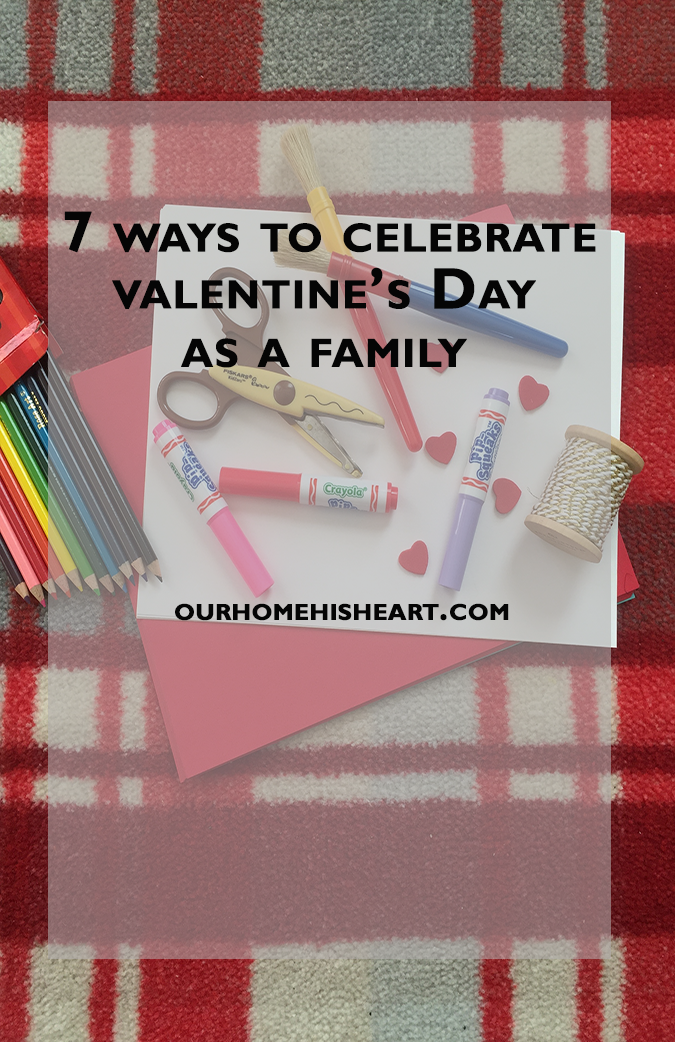 Having Family Valentine's Day can be lots of fun! Valentine's Day is all about celebrating the very meaning of life: LOVE! We all have special people in our lives and this day is special because it allows us to make it a point to be intentional about showing people in our lives how special they are to us.
Our pre-kiddo days are far behind us and now being a family with a little one, we have adopted the "Family Valentine's Day" idea of celebrating as a family with some family-centered fun, in addition to exchanging small gifts between just us two. Today, I am sharing a short list of festive Family Valentine's Day ideas I have to celebrate loved ones by spending true quality time together for any of you are also planning on having Family Valentine's Day activities, too. Keep reading for 7 fun ideas to celebrate as a family! 
Fun Family Valentine's Day Ideas
Start day off with big Family Valentine's Day breakfast  …don't forget to include something heart shaped! I really like the idea of heart shaped pancakes, muffins, or even heart shaped toast with strawberry jam on top. This idea is most fun because it allows you to really get creative in food selections. Bring in colors of the holiday such as pinks, purples, white, and reds. Set the table with fresh flowers for all to enjoy while eating and make the table settings really special.
Bake together! This resource for Valentine's Day cupcake ideas is great because it gives recipes to follow and is helpful in finding some inspiration!
Plan a day trip or an outing together doing something you all enjoy. I love the idea of catching a family-friendly movie at the theater together…don't forget to go all out indulging in movie theater popcorn and snacks! Choose a theater that is out of the norm for your family. I really like the thought of going to a theater that has the oversized reclining seats and food trays on the side just to make it even more special and comfy.
Make Family Valentine's Day cards for each member of your family…. as a family! Provide lots of snacks, music, and themed décor all around the house! You can go out and have each member of the family pick out a card kit they like at a store or you can choose to buy supplies to make them at home. Gather construction paper, paint, ribbon, lace, markers, fun scissors, colored pencils, and more to make them really pretty. Take time afterwards to share them with each other and read the sweet notes written inside to one another.
Decorate Valentine's Day cookies together. Buy themed supplies and decorative edible treats to create a variety of special cookies for you all to enjoy snacking on throughout the day. Consider setting up the cookie-decorating table with the colors and the overall theme of this special day of celebrating loved ones.
Go out to a special Valentine's Day dinner with family. Choose a place that everyone likes, maybe somewhere you don't frequent often, and be sure to order dessert to make it extra special 🙂 I like the idea of bringing handmade or store bought Valentine's cards for each member so that they can be shared at the dinner table.
Stay in for the night for a warm and cozy Family Valentine's Day! To make it even more fun, everyone can wear Valentine's Day themed pjs, gather the pillows and blankets, and you can all enjoy a classic Valentine's Day or Friendship inspired movie like Disney's Lady and The Tramp, A Charlie Brown Valentine, or Finding Nemo. A good idea is to either order pizza (most places offer heart shaped pizzas for this day) or you can order take out from somewhere your family enjoys.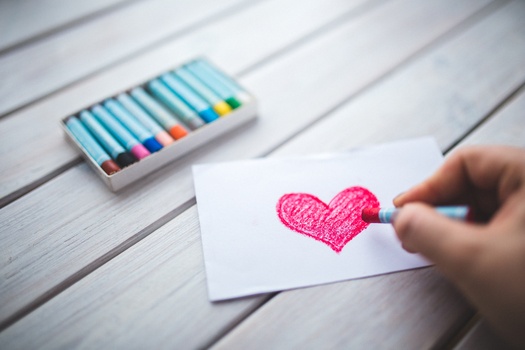 These are just a few of the ideas I have for a fun filled Family Valentine's Day!  I hope this gave you some ideas! Being sure to take lots of pictures is a must since you will be creating memories that you will all cherish forever. What I like most is that you can get really creative and think outside of the box. I think the most important thing is to have fun together, appreciate each other, and to create beautiful memories …that's it's all about!
Thanks for reading!