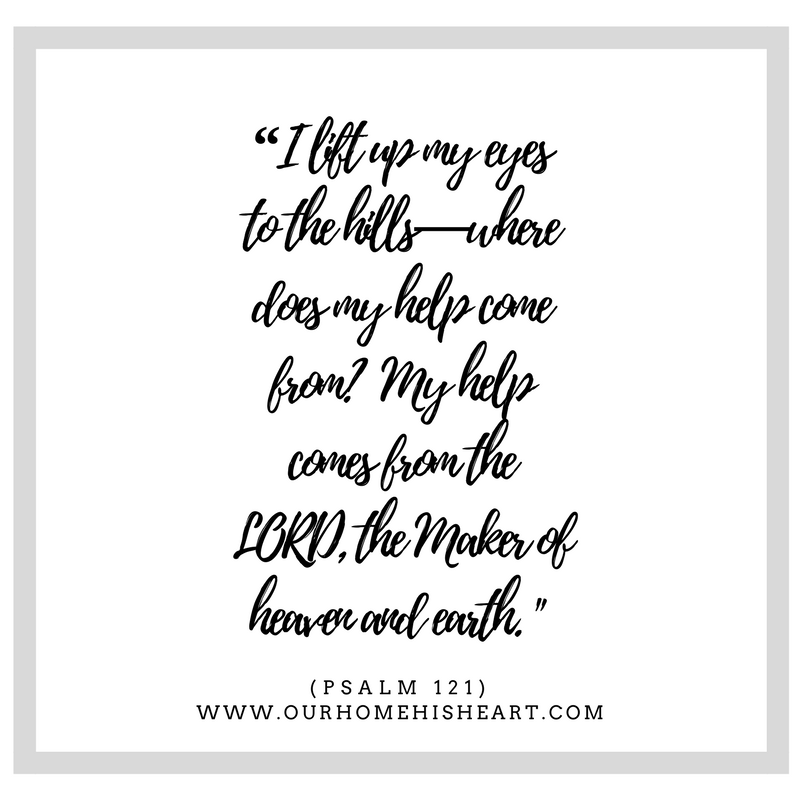 In God, we have a Father, a Savior, a Friend, and a great Helper. God is whatever we need him to be in our lives. He's the great I Am! Psalm 121 gives more reassurance of this truth as we go further into the verse:
He will not let your foot slip—he who watches over you will not slumber; indeed, he who watches over Israel will neither slumber nor sleep.  The LORD watches over you—the LORD is your shade at your right hand; the sun will not harm you by day, nor the moon by night.  The LORD will keep you from all harm—he will watch over your life; the LORD will watch over your coming and going both now and forevermore." (Psalm 121)
Having the mighty God of creation to help gives us a certain determination and confidence that cannot be shaken, as long as we consult our all-knowing source continually for guidance at all times.
It takes practice, but learning to turn to God first, instead of turning to people, not only gives us freedom to live a victorious life, but also gives us passion for life.
We often need to be reminded that God is our helper. Just think: The same God that created everything from nothing is my helper and my friend!  God's perfect character is revealed even more when we focus on all that He is and all that He wants to be to us.
He is always guiding and protecting us, even when we feel alone. God will never leave us, and that will not change. It's normal for feelings to come and go, but the promises of God are everlasting!
Additional Verses for Further Study:
"The LORD is on my side; I will not fear. What can man do to me? "( Psalm 118:6 ESV)
"From of old no one has heard or perceived by the ear, no eye has seen a God besides you, who acts for those who wait for him. " (Isaiah 64:4 ESV)
Prayer Starter:
"Lord you are so loving towards me. I can count on you. I can give my cares to you. Your loving hand is always available to guide and protect me, and I thank you for that. You always know what is best for me. "
Wishing you all a great week!