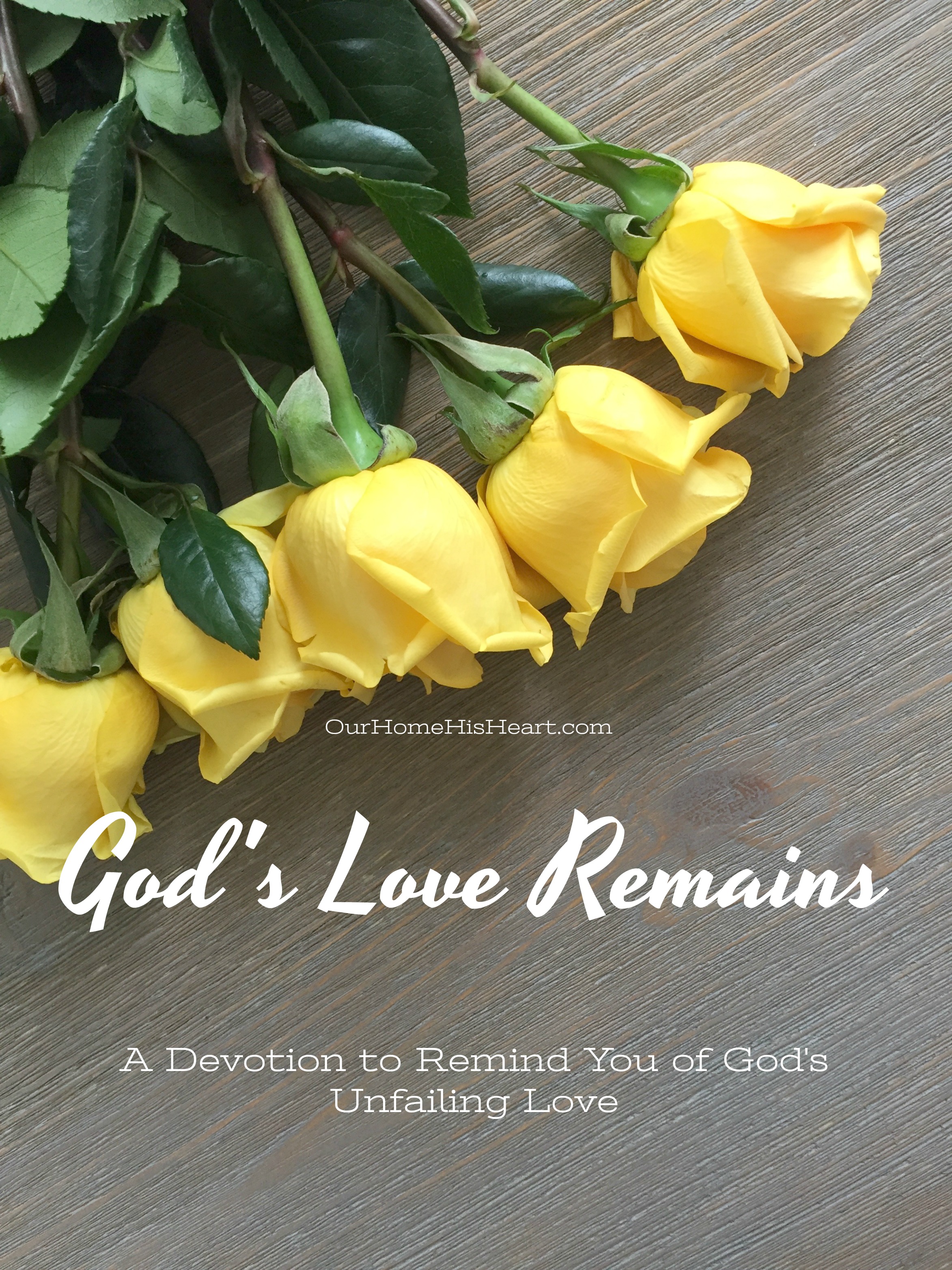 O God, we meditate on your unfailing love
    as we worship in your Temple. (Psalm 48:9)
Talking to God allows us to give our burdens to him, which frees us to be energized, focused, and refreshed in spirit. Because of God's faithfulness and unfailing love, we know that we never have to carry around heavy burdens. We have a God who lightens the load and is always at works on our behalf. 
Devotion: God's Love Remains
What a blessing that we never have to doubt God's love! It's true that only God knows what the future holds, but we are always assured that God is at work on the seen and the unseen things. All things will ultimately work together for God's glory in the end.
In times of uncertainty and we can strengthen our faith by remembering how God has come through for us in the past and then begin to thank Him for it. We can also make a conscious effort each day to simply count our many blessings. Remember that God gives us friends and family who can encourage us, pray for us, and lift our spirits when we need it! Be confident that our God always has a plan – and it's a perfect plan!
Have faith in knowing that no matter what else around us changes, God's love is what remains.
Now faith, hope, and love remain—these three things—and the greatest of these is love. ( 1 Corinthians 13:13)
Additional Verses to Further Study God's Unfailing Love:
"And we know that God causes everything to work together for the good of those who love God and are called according to his purpose for them. " (Romans 8:28)
"No one will be able to stand against you as long as you live. For I will be with you as I was with Moses. I will not fail you or abandon you. " (Joshua 1:5)
Prayer Starter:
"Lord, your unfailing love always remains! I will choose to stand on your promises to me, even in times of uncertainty."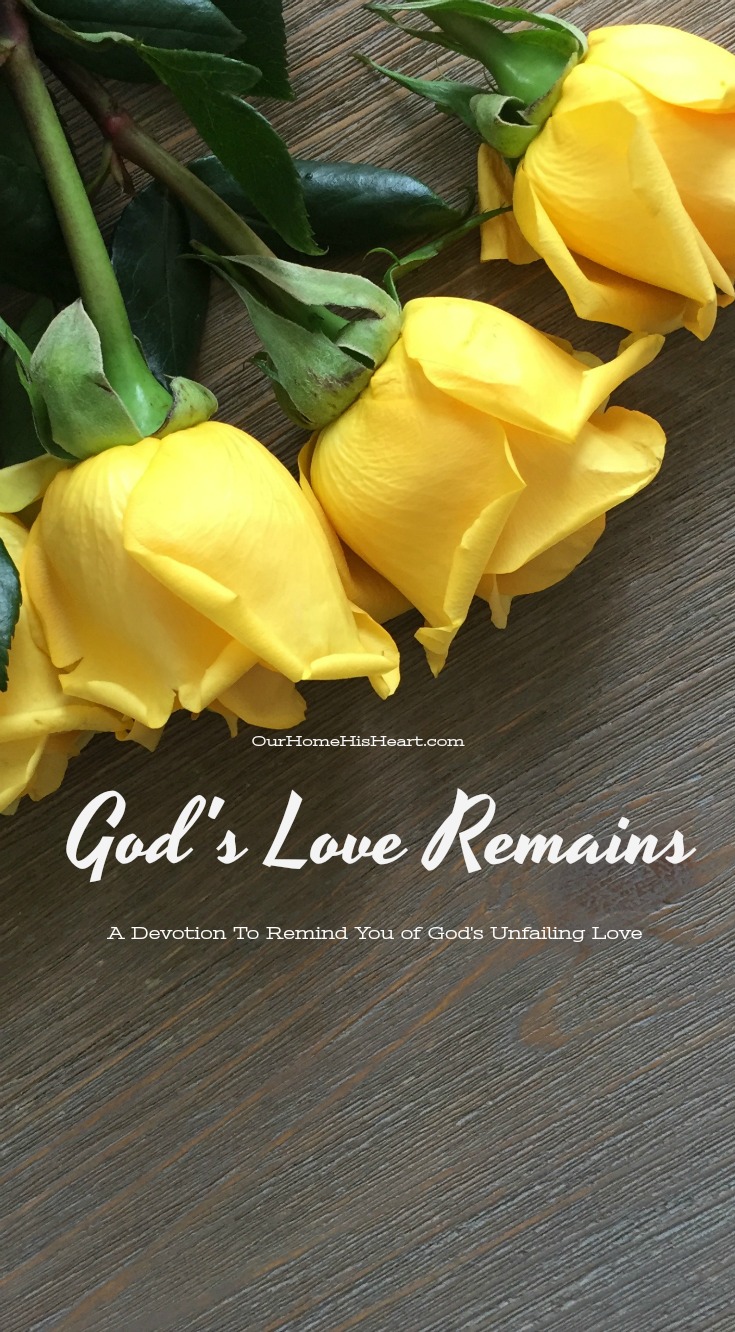 Wishing you all a great week!