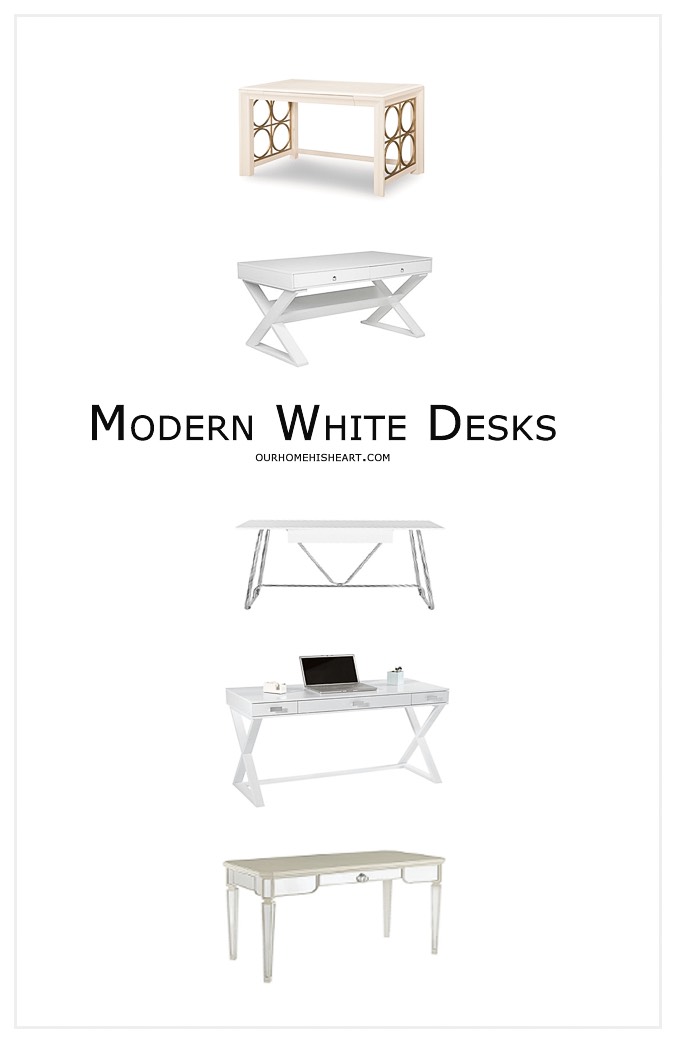 Modern white desks are extremely popular right now and look very glamorous in a home. As I flipped through the pages of the new Spring 2016 ZGallerie catalog, I was in awe of this beautifully modern and chic white desk with gold detail on the base! Its gorgeous, right?! This makes such a statement!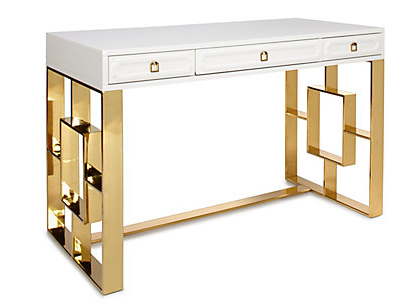 I have had my eye on some sort of modern and practical white desk since we made our formal dining room (which by the way we have never used as a dining room haha!) into a play space for our little Jacob.  In that play space, I'm incorporating a  designated workspace that's all mine! While the Sydney Desk is gorgeous and I adore it, I want something just a little more understated to fit the overall design of the playroom.
I am really loving the modern simplicity of the Josephine Desk. The large drawer is great for tucking away supplies and the X legs make it feel modern. I will be able to make it fancy with fabulous desk accessories 🙂 I have not quite made up my mind on which desk I will go with, but I have been searching for quite some time now and wanted to share some options for modern white desks for any of you that may be on the hunt as well! This roundup has stylish white desks with various metal details at the bases, as well as some desk accessories that pair nicely with each of them. Some desk options are very ornate, while others are more simple. All are equally pretty! Enjoy!
My Picks : Modern White Desks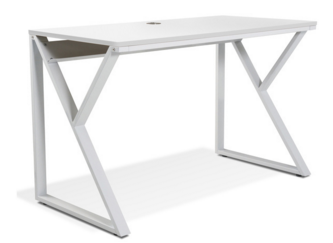 2. Chrome Computer Desk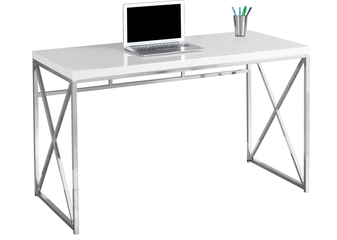 3. Hamilton X- Slat Desk (GREAT DEAL!!!!)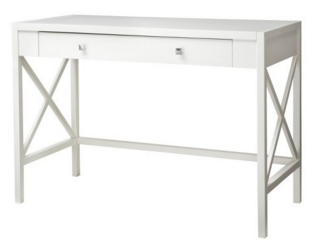 4. X-leg Desk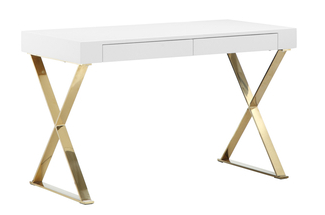 5. Campaign Desk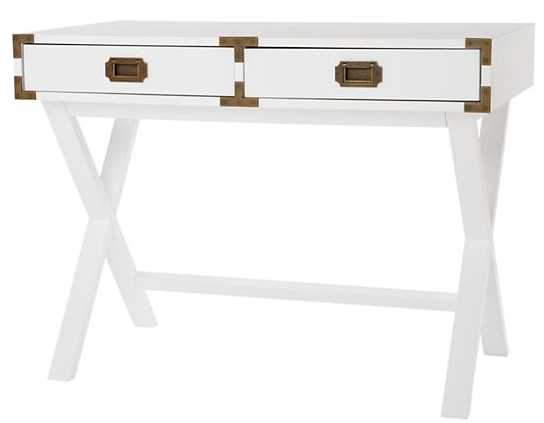 6. Hines White Desk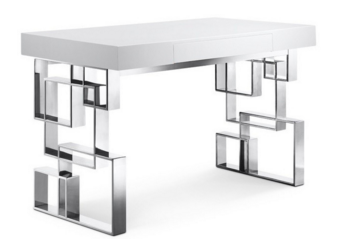 These are all sure to provide modern style with some classic touches while also giving a practical workspace in a home office. I love how the designs of them all would easily incorporate into the decor style of most homes. Each desk gives subtle visual interest to a space. As you can see, the X shaped bases are really popular right now, along with the glossy white tops and gold hardware! Below are some accessories that would look great with these modern white desks.
 Great Desk Accessories: 
What are some of your favorites? Let me know in the comments below! Don't forget to Like, Comment, and Subscribe for updates! Have a great day!