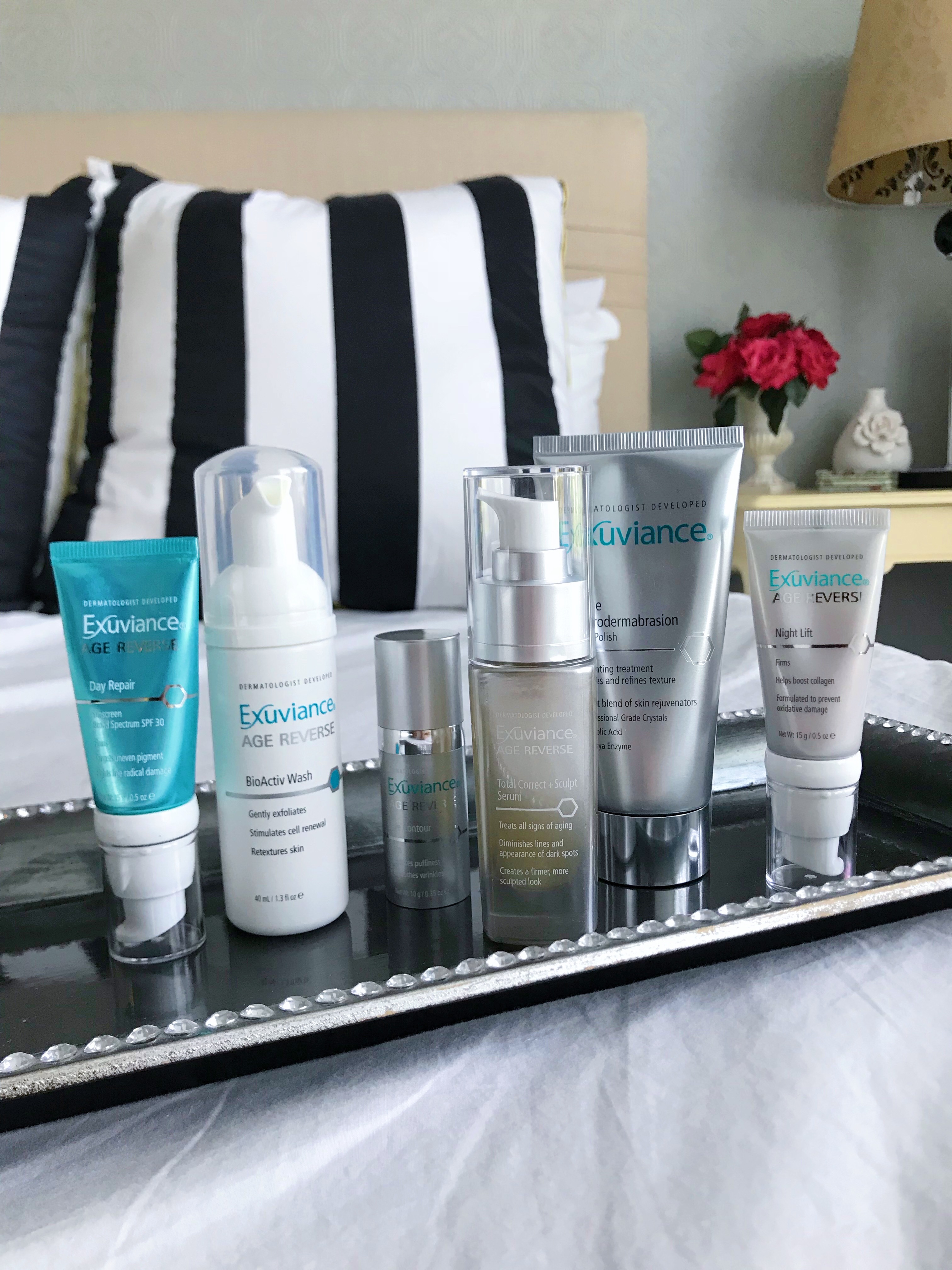 Hey everyone! I don't know about you guys, but I've learned how important it is to take good care of my skin, especially as I get a little older and wayyy busier!  I have been using some new skincare goodies from Exuviance for the past few weeks and my skin has never felt so refreshed! It's so nice to get your skin in tip-top shape, especially for summer since most of us keep our makeup pretty minimal when it's so hot!
Playing around with makeup is fun but it is good skincare products and skincare habits combined is what really makes our skin look and feel good. I'm happy to share more about what I've been using with you guys, so let's chat!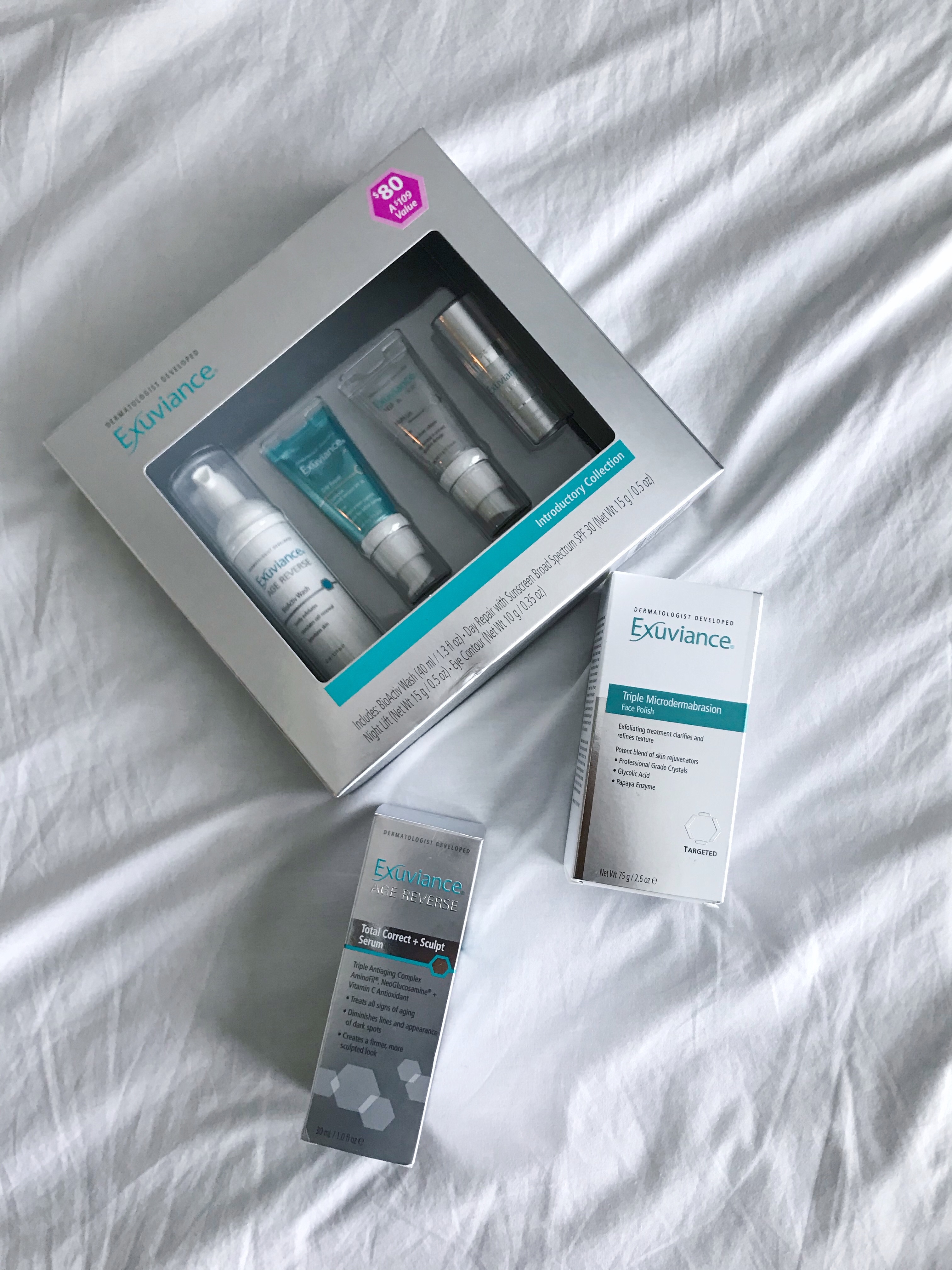 What is Exuviance?
Exuviance by Neostrata is skincare line that was developed by Dermatologists Dr. Van Scott and Yu and the brand has been around since 2002. These Dr.'s are actually the creators of the first Glycolic Peel! The Exuviance skincare line focuses on having "the best clinically proven, state of the art technologies available today."
Where can I find it?
You can pick up Exuviance on their home site, at Ulta, Lovelyskin, Dermstore, HSN, even Amazon. There are lots of other online retailers that sell Exuviance, just be sure it's an authorized seller to ensure you get quality products.
What skintype are these products good for?
This skincare line was developed by dermatologists to help aging and problematic skin. Their products are great for anyone who is looking to truly invest in their skin and to incorporate some anti-aging products into their routine. Each product is proven to visibly transform skin!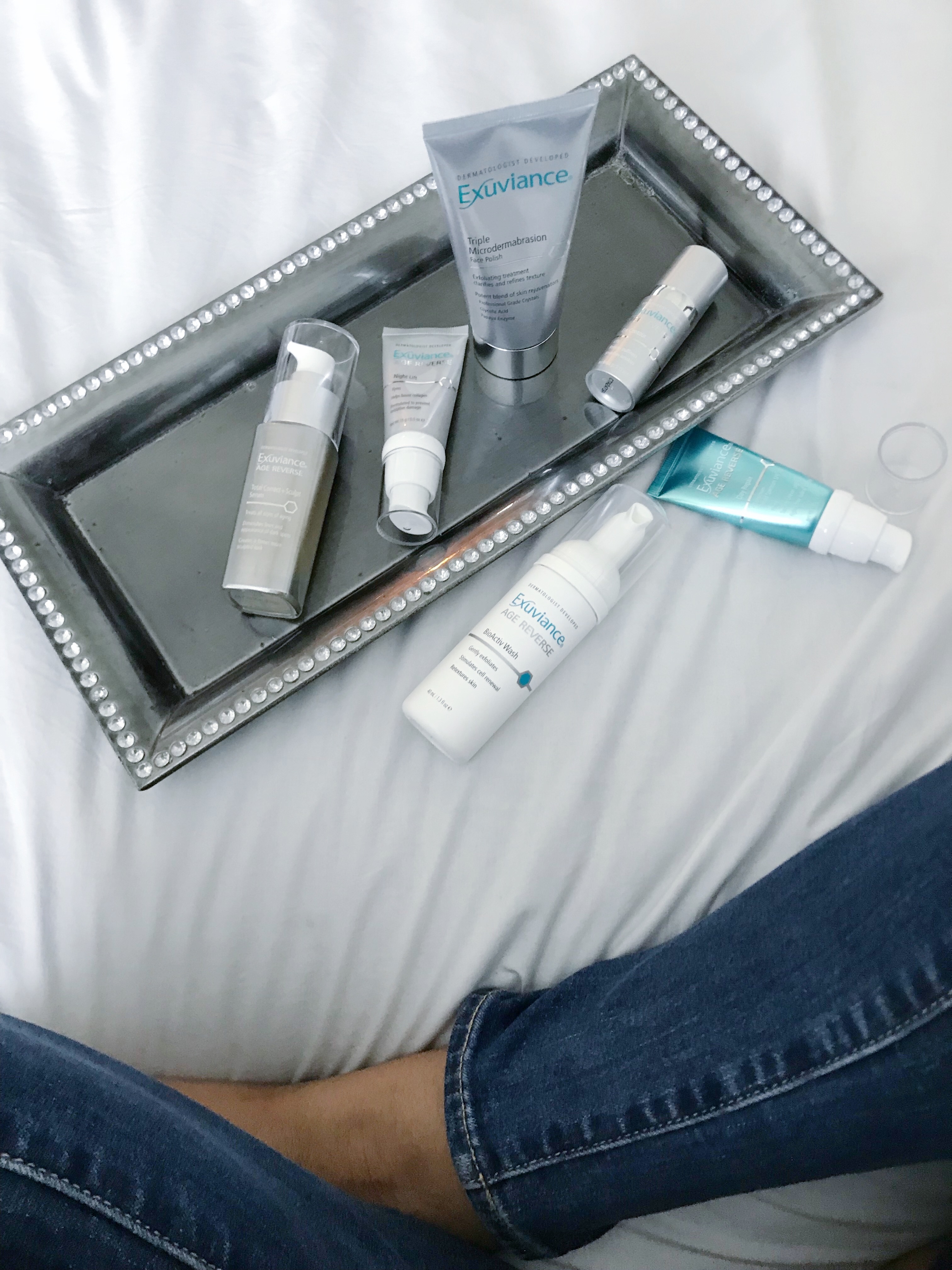 Products I'm Using from Exuviance: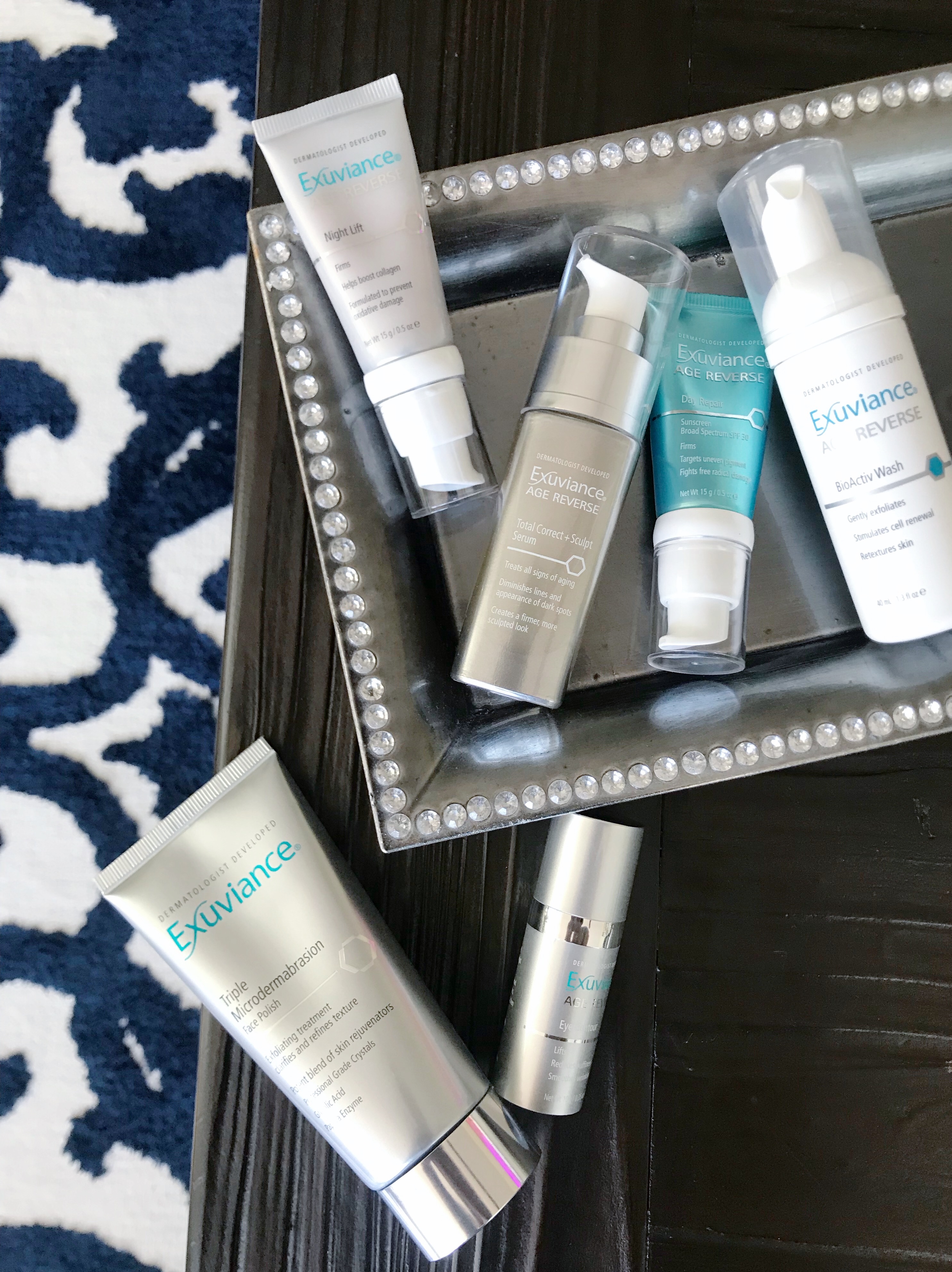 My experience so far:
Age Reverse Total Correct + Scultp Serum: This is such a great lightweight serum! I'm impressed with the results of it after about a week of using it! I started to see that my skin felt brighter and smoother in a short amount of time, so it's worth every penny! I have sensitive and acne-prone skin and this serum was gentle enough for my skin.
Triple Microdermabrasion Face Polish: This face polish has won awards in the past, and I totally see why! I think that it is pretty amazing! It's gentle, but completely polishes my skin with professional grade crystals, glycolic acid, and papaya enzymes that work together to dissolve impurities and dead skin. My skin is left looking bright and radiant. Also I notice the look of pores is reduced and dark spots are minimized.
Introductory Collection: BioActiv Face Wash–  This face was is a creamy foam cleanser and it works great at getting my skin nice and clean for my other products that follow. Eye Contour – I am glad I got to try out this eye cream because its good at making my eye area really smooth and looking refreshed! Day Repair SPF 30– I have used this a few times and it does leave a little glow to the skin. Because of that, I prefer to only use it on no makeup days for a nice glow on bare skin while being protected from the sun. It's a good 3 in 1 … day moisturizer, SPF, and treatment.  Night Lift works great for keeping skin plump and luminous. I use it after using the serum and it contains AHA, so I make sure to use SPF for day. It tingles just a bit when I apply it, but that quickly fades!
I highly recommend giving Exuviance skincare a try if you're looking into adding more anti-aging products into your routine! There are lots of products to choose from, so I want to definitely try more! I can really see a difference in my skin just from using these few products in the line.  It is a little pricey, but if you're going to splurge, splurge on skincare!
Shop:
Have you heard of Exuviance or tried out anything from the line?  

*This is a sponsored post. As always, all thoughts and opionions are my own and come from my actual experience with each product.