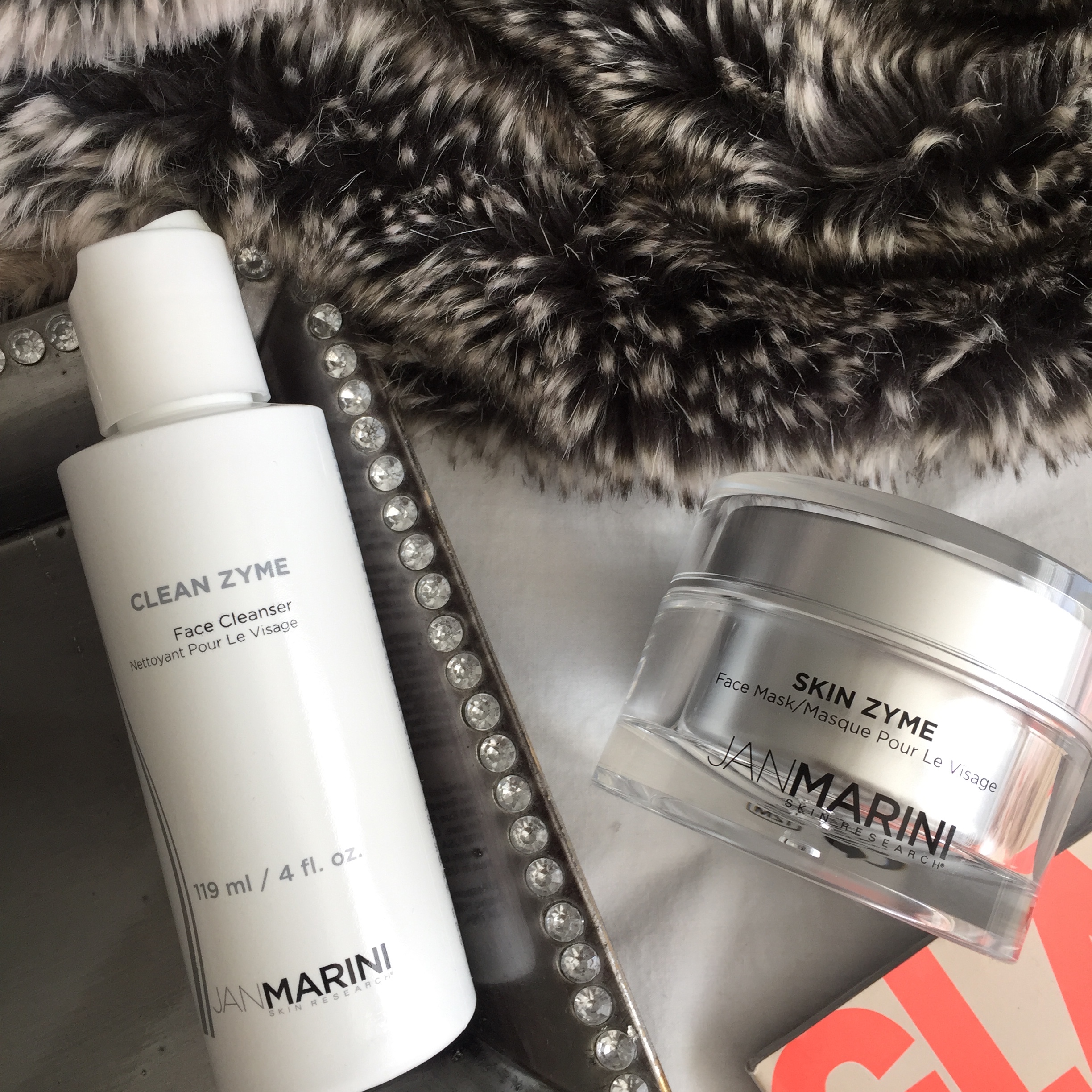 Since fall and winter bring on much drier air that can be harsh on our skin, we have to properly exfoliate and moisturize.  One thing's for sure: Makeup is great, but skincare is so much more important! I have gotten really serious about taking good care of my skin in the last few years, and that includes splurging a little when necessary and even using some professional skincare brands. Jan Marini is one brand that never disappoints! Jan Marini Skin Research is one of the most respected brands in professional skin care.
I am happy to have the opportunity to try the Clean Zyme Cleanser and Skin Zyme Mask duo from Jan Marini and share my experience with you guys.  The two exfoliating products are meant to be used together and the key ingredient in both is papain, a proteolytic enzyme from papaya. You can use this duo anytime for an immediate polished look! Read on for all the details.
Jan Marini Clean Zyme Cleanser & Skin Zyme Mask Duo | Full  Review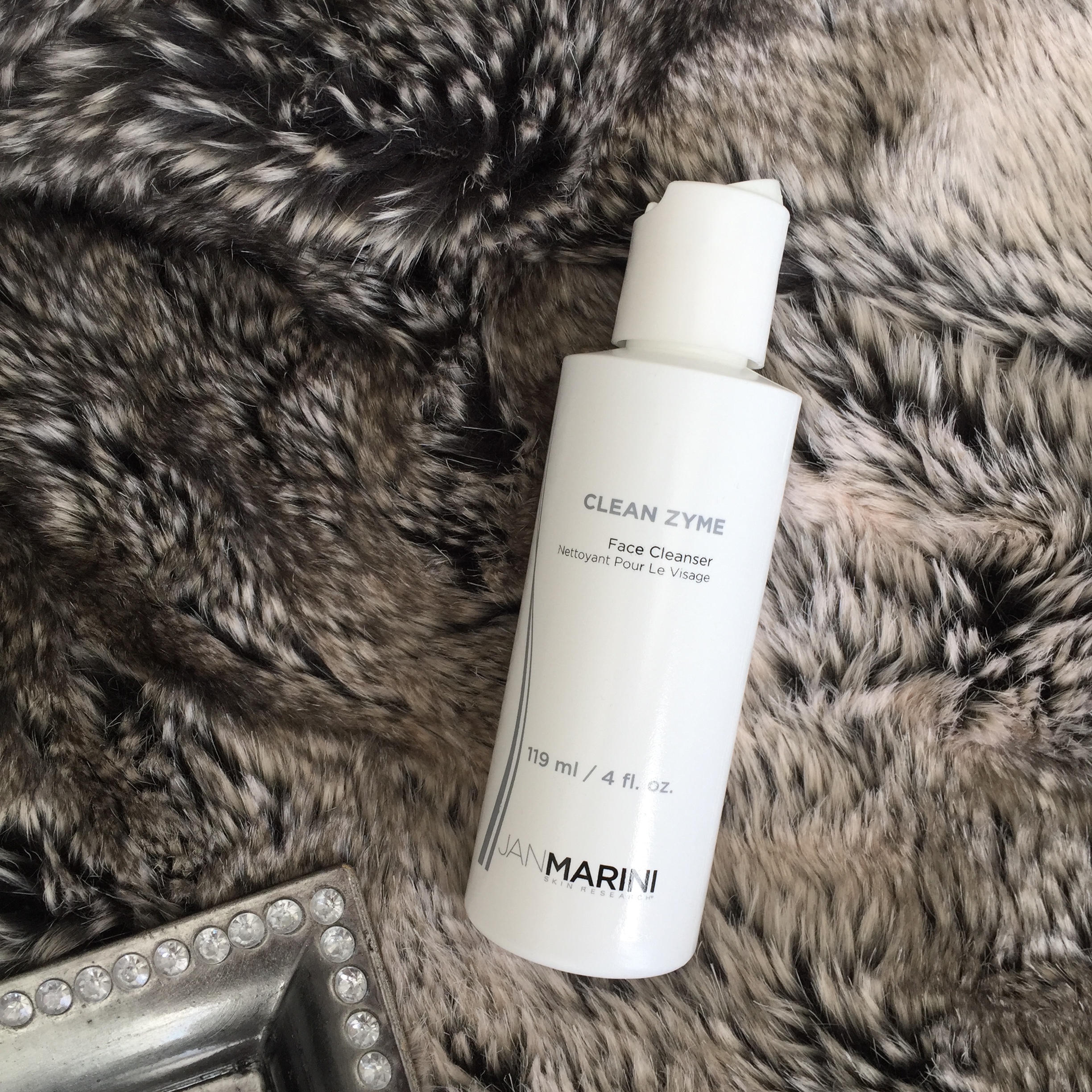 What interested me the most to this Jan Marini duo is that the products can remove dead skin cells without harming sensitive or irritated tissues. Perfect for even those of us with sensitive skin because it resurfaces gently.  Clean Zyme cleanser is a gel consistency cleanser that smells fresh. Since it's a gel cleanser, it won't foam up much, but does leave skin clean and balanced. I love the packaging because it is easy to dispense, even if your hands are all wet!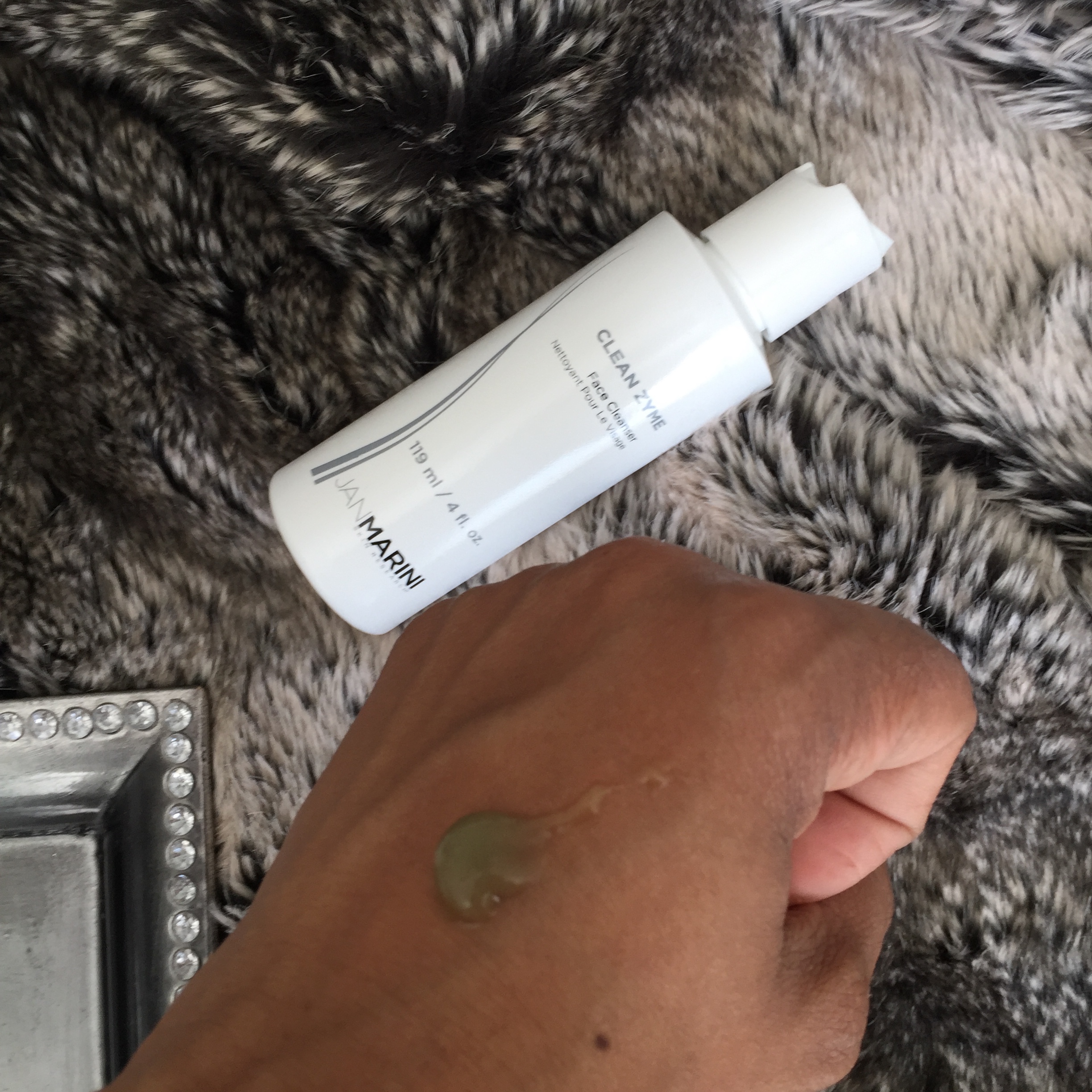 Here's how to use the duo:
Clean Zyme Cleanser + Skin Zyme Mask Duo Directions:
Clean Zyme is to be applied instead of your regular cleanser, and left on for a minute or two.  Remove with a wet cloth, then blot dry. 
Follow up with a thin layer of Skin Zyme, and leave on for up to 20 minutes.  Then apply a small amount of Clean Zyme again, massage gently to emulsify, then remove with a washcloth.  Splash with lukewarm water 10 to 15 times, blot dry, and continue with your normal skincare routine.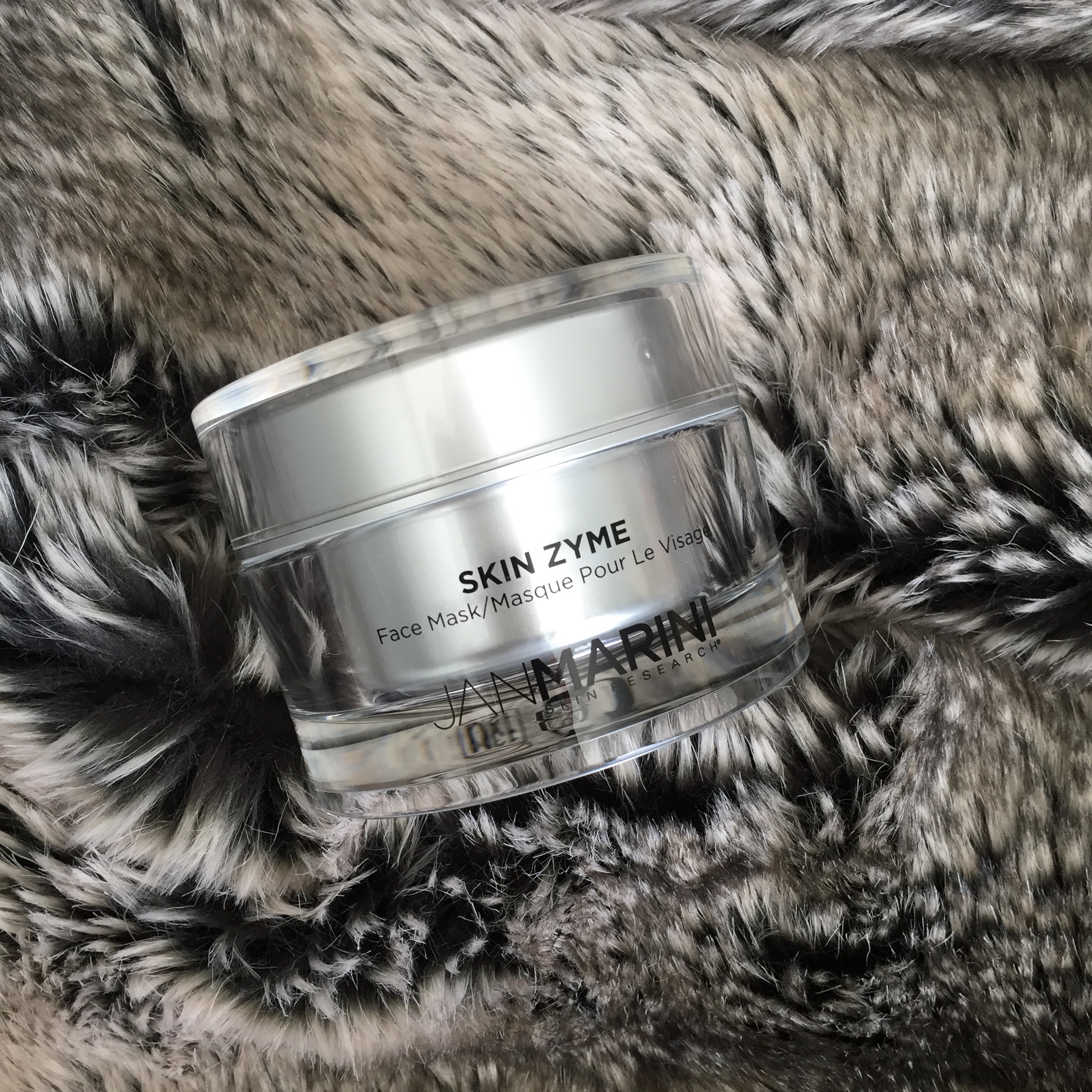 Skin Zyme is packaged in a sleek jar. The consistency is thick but is super easy to spread.  While it looks really green, once applied, it becomes almost transparent on the skin.  The scent is natural, almost spa-like. Once applied, I did feel a slight burning sensation, which is common when using chemical exfoliators. Nothing too uncomfortable though, and I was able to leave it on for the full 20 minutes with no issues before rinsing off with a small amount of the cleanser, as the directions say.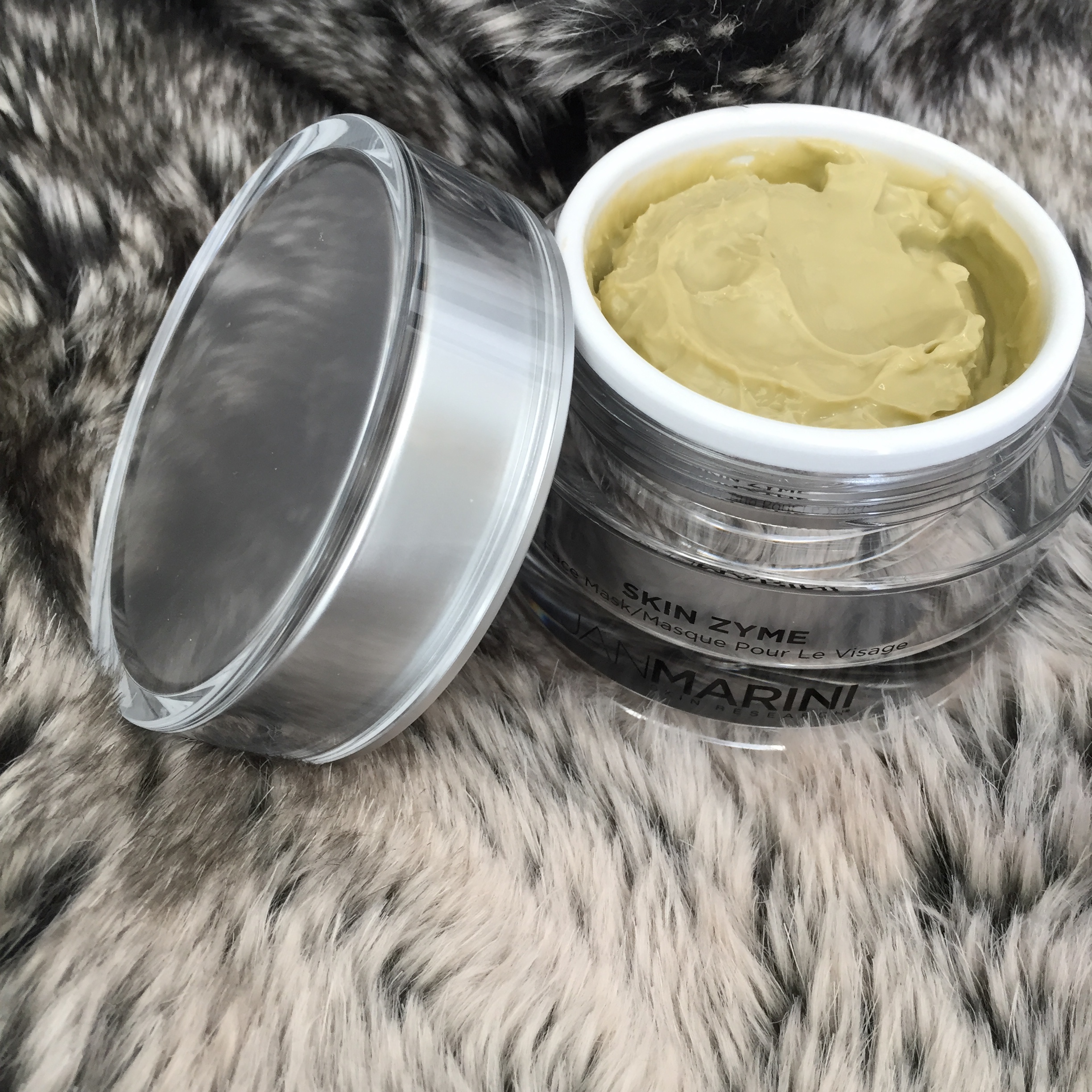 With my skin being freshly exfoliated, I notice that my facial mist, serum, and moisturizer seemed to absorb and perform much better. These two seriously make it look like you've just gotten a facial at a spa! I absolutely love it and will continue to use it during pamper time once a week.
If looking for a gentle and effective exfoliant full of natural ingredients, definitely check these out at JanMarini.com.
*This is a sponsored post. As always, all thoughts and opinions are my own and come from personal experience using the products.*