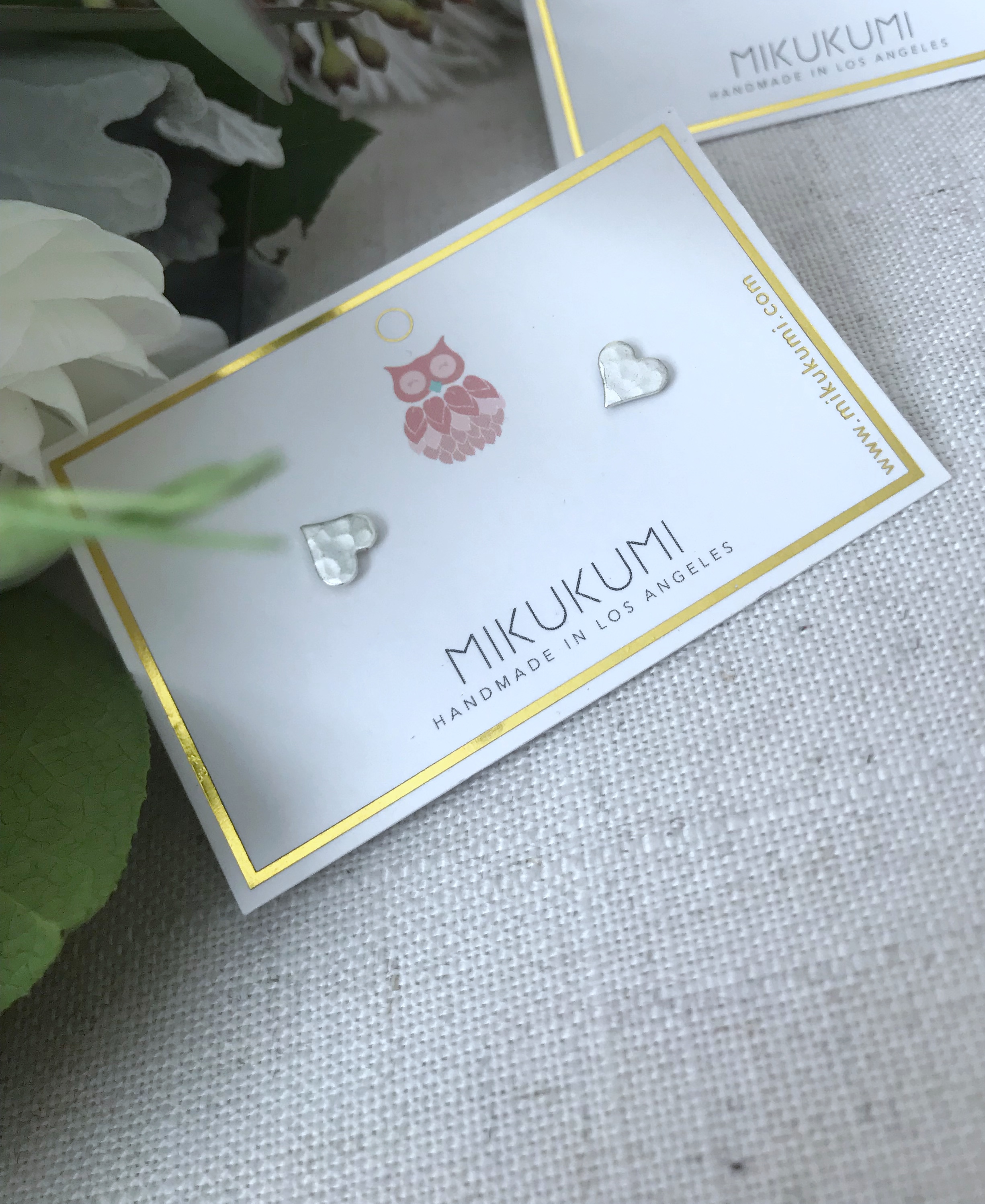 Happy Tuesday! It's almost Valentine's Day… and I've found the sweetest little heart-shaped earrings! If you follow me on Instagram, you know that that I love wearing earrings by the cutest handmade jewelry company: Mikukumi! As a busy mom (of a now 3 year old!!!), I don't like things that are fussy, but I still want to look put-together each day!
Earrings by Mikukumi are great because they really add some fun to even the simplest of outfits. Stud earrings have become my everyday go-to earrings because they're lightweight, unique, and just so comfortable to wear.
These have already gotten lots of use even though it's not quite Valentine's Day!  I've also been rotating these 2 styles for the past few months:
Hammered Circle Brass Earrings
White Marble Triangle Earrings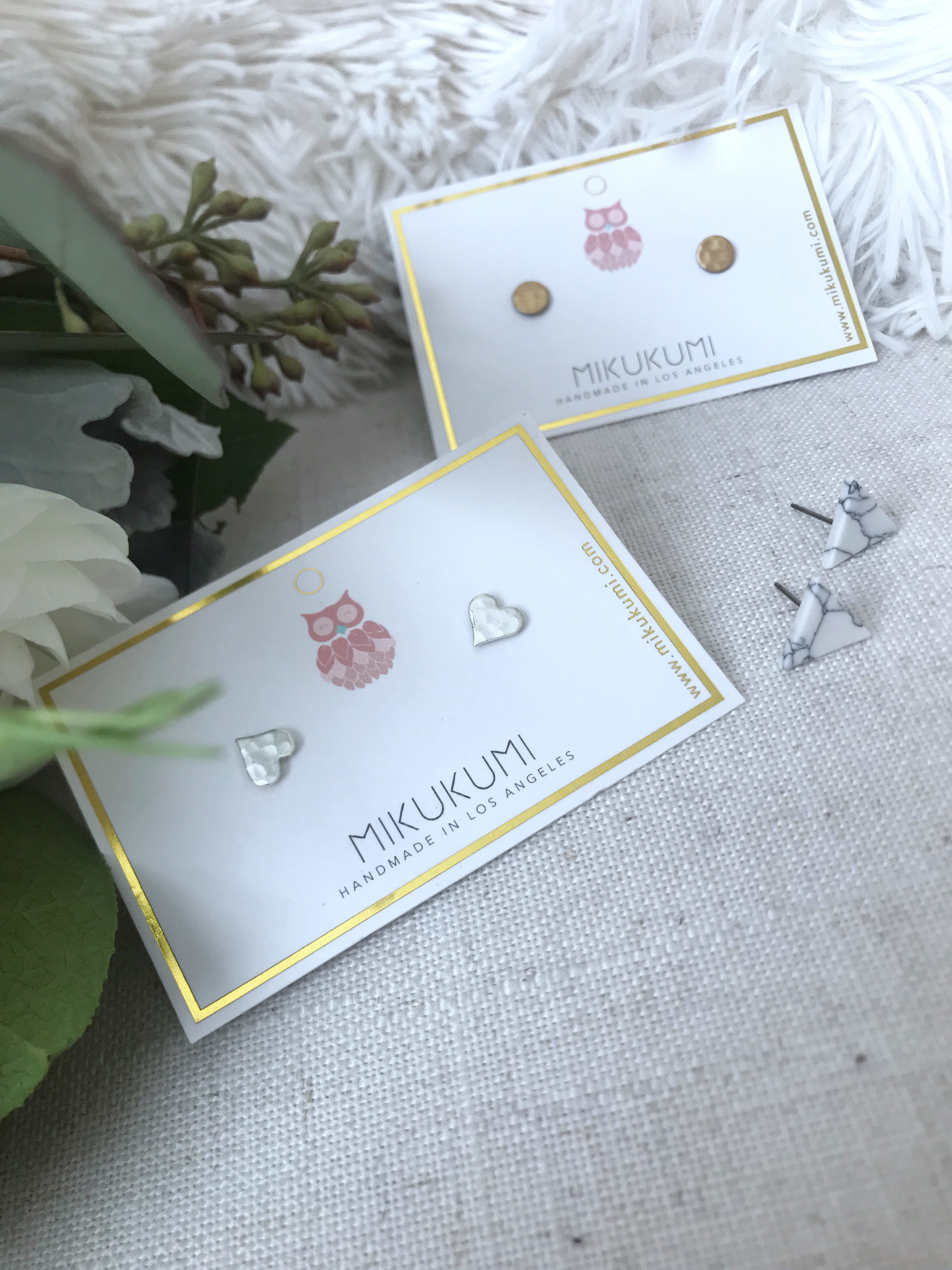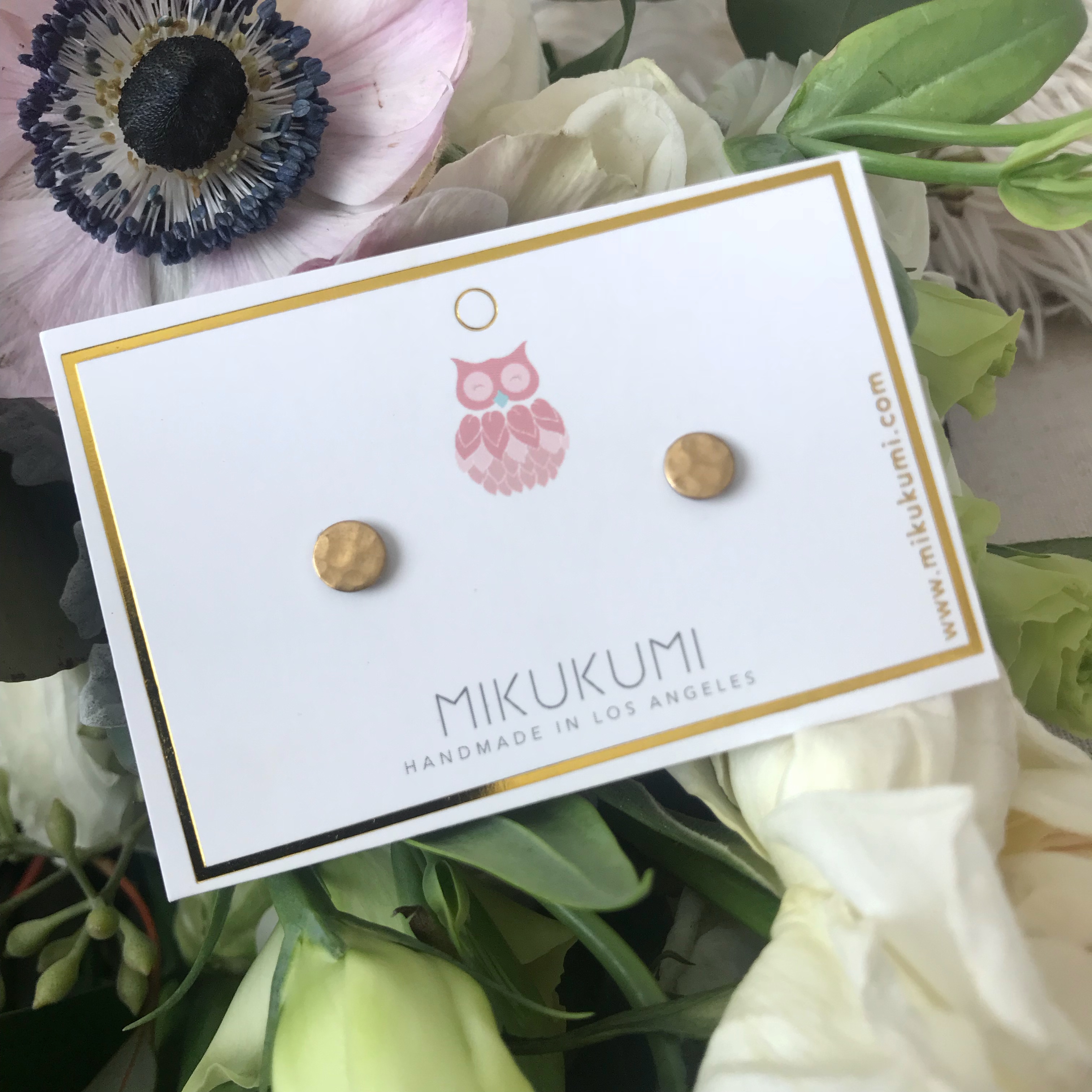 No matter what your style is, there is something for everyone. Michelle and Dion are the owners, and their brand mission is "Be inspired and do what you love." The quality is amazing and it's evident that lots of love, care, and creativity goes into creating each handmade piece.
Be sure to check out their site to shop guys! Use my code DEIDRA17 to save 17% on your order.
I'll see you back here tomorrow for a special post … Can't wait to share something fun I've been working on 🙂
Have a great day, friends!