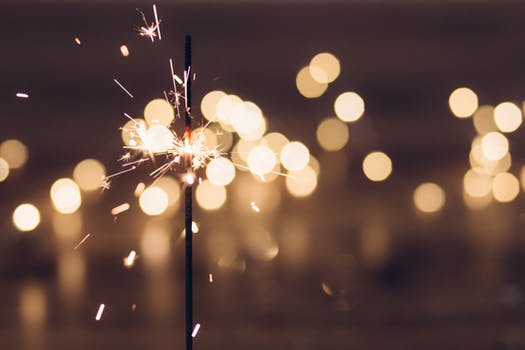 For I know the plans I have for you," declares the Lord, "plans to prosper you and not to harm you, plans to give you hope and a future." (Jeremiah 29:11)
We are on the verge of a new year! As the new year quickly approaches, we reflect on and re-evaluate certain aspects of life. The verse above is perfect to meditate on as we prepare our hearts and minds for starting a brand new year. It fills us with hope and anticipation. We know that God desires for us to enjoy life as we live in His will. Our loving God has nothing but good plans for us. Therefore, cutting back on certain things, as well as doing more of other things, are both at the top of everyone's list.
We have been given authority over our lives: our time, our thoughts and mindsets, and what we allow in. Cutting back on those things that cause stress, that make us tired, and cause us to worry can be beneficial to our spiritual lives in many ways.  When we are tired, worn-out, and preoccupied with just being "busy" – especially doing things that we are not called to do (or are no longer called to do) – our spiritual life is negatively affected.
Going through the motions of being "busy", we are not helpful to God's kingdom. This is because an incredibly busy life can be a major distraction! It causes us to have no time to pray, to seek God, and makes us desensitized to the needs of others, making it so that we are not able to hear from God. Wisdom and proper time management allows us to include only things that bring benefit to our lives and the lives of other people. This should be the goal as you re-focus your mind, body, and spirit on God for the new year ahead.
Reflecting on the past year opens our eyes to see what things we want to include more of for the upcoming year. More of God is always a good idea for anyone! Think about it: More of Him brings us more peace, more joy, and ample grace to our lives. I can't think of anyone who wouldn't benefit from more of all that the Lord can provide. Every moment may not always be pleasant and comfortable to our flesh, but He is always there to lead us on the right path and to give us strength to endure.
Guide me in your truth and teach me, for you are God my Savior, and my hope is in you all day long." (Psalm 25:5)
As we head into 2018, we all can benefit by spending some time in honest reflection and prayer while leaning on God's truth, as well as His promises. Ask God to clearly reveal what His desires are for you for this year. Talk to Him about what things you are in need of, because He cares. Take a brave step and begin to cut back on what things you need to so that you can clearly hear God this year.  Do more of what things that God is calling you to do. It's time to enjoy your life and take the proper God-given authority over it!
We don't know all this new year will bring our way, but what we do know for sure is that the Lord will be with us through it all.
Wishing you all a great start to 2018!