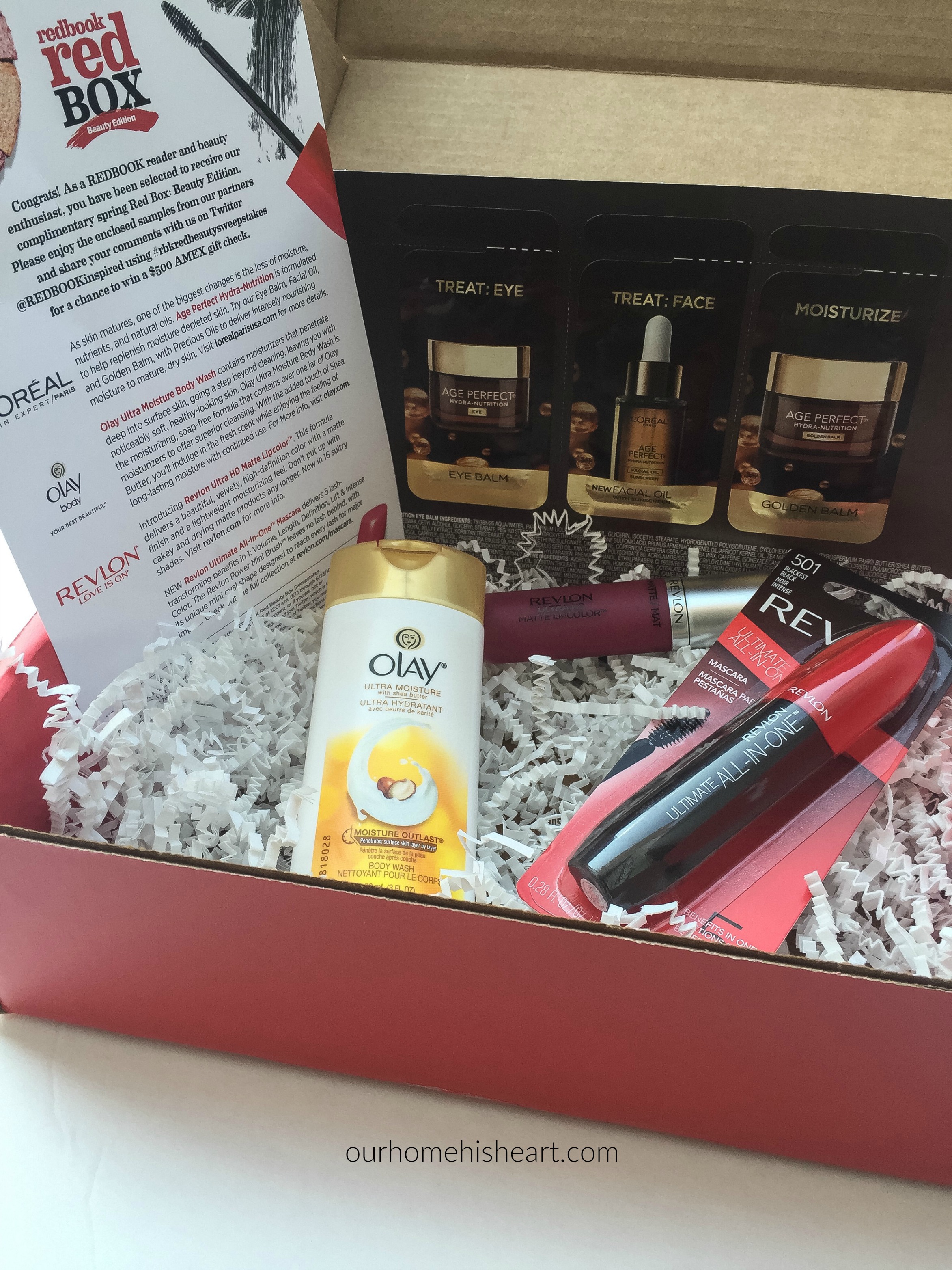 Hey everyone! Long time, no blog post! A few weeks back, I had decided to take a break from posting to my blog for a bit. Now I am back with a beauty post sharing the contents of the Redbook Magazine Red Box: Beauty Editon for Spring 2016. Since I'm into trying new beauty goods, I was beyond happy to be selected to receive Redbook's complimentary spring Red Box. Subscription boxes are always a great way to try new things and discover new brands and products. Having products delivered right to your front door makes it easy to learn about new things for sure! Read on to see what is inside the spring Beauty Box!
First up, the packaging! Seeing this red, black and white packaging in my mailbox was enough to have me jumping up and down!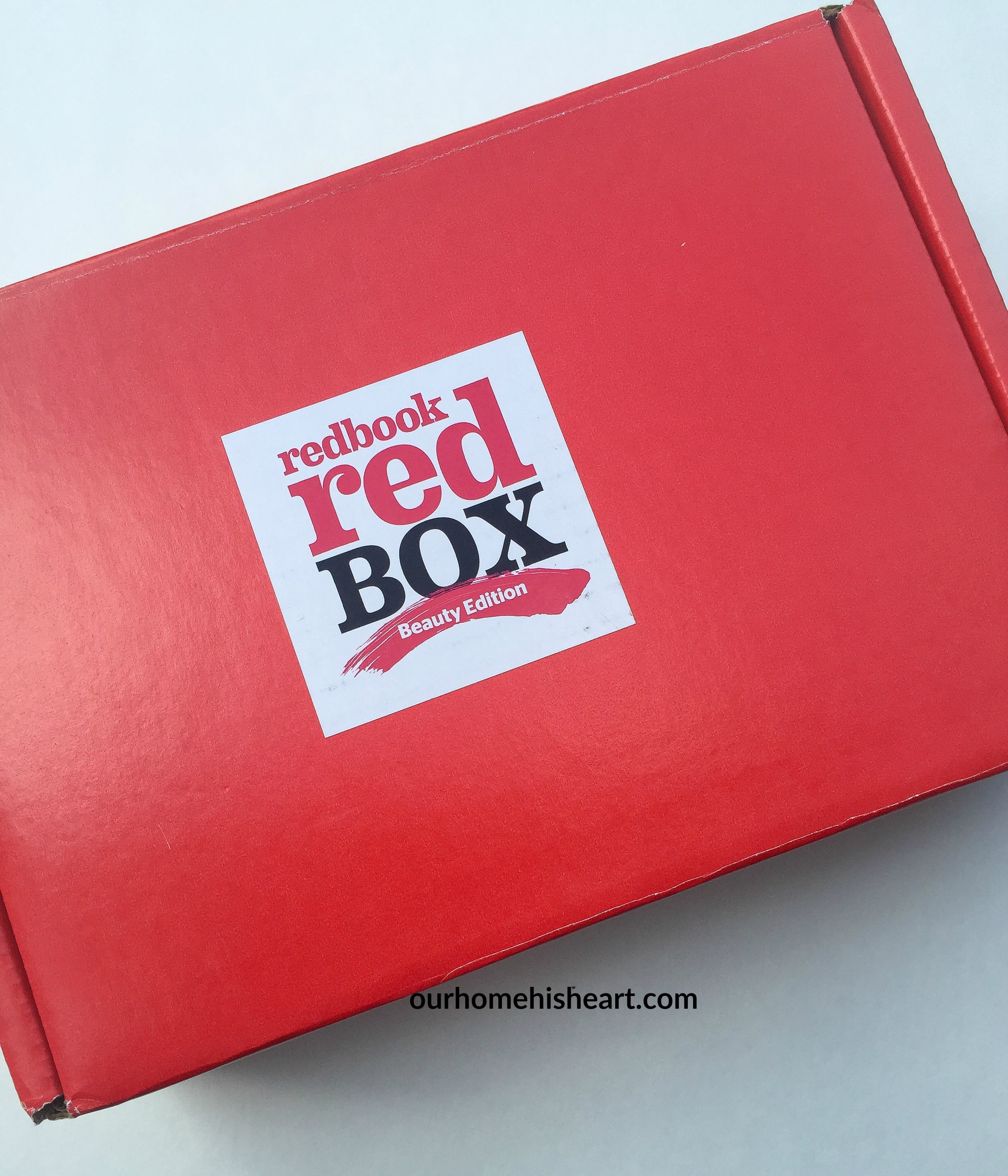 Once I opened the Beauty Box the presentation was great, showcasing these four things:
Olay Ultra Moisture Body Wash with Shea Butter// For years , this has been a go-to drugstore body wash for me. What I love most is that each bottle contains one jar of Olay moisturizer, so it leaves the skin so soft and smooth after a shower. The smell is so wonderful and I'm happy to have this mini to throw in my travel bag for some trips this summer.
L'Oreal Age Perfect Hydra-Nutrition Eye Balm, Facial Oil, and Golden Balm// This line promises to replenish natural oils, moisture, and nutrients to aging skin. I have seen this in stores while shopping around and am always looking for new anti aging goodies. Who doesn't love a good creamy eye balm?!
Revlon Ultra HD Matte Lip color// Velvety matte lip colors have been all the rage lately and I'm sure they are here to stay for a while. Revlon's overall collection features 16 beautiful shades and I was thrilled to see one in the shade Addiction to try out. These lip colors have the best smell! They apply very creamy, are saturated with color, are HD, and yes…are matte! As soon as I opened the box this was the first thing I just had to try right away! The light-weight formula on these is absolute perfection.
Revlon Ultimate All-in-One Mascara// Its fun to experiment with new mascaras and I had been hearing a lot about this one. This formula delivers 5 Lash transforming benefits in 1: volume, length, definition, lift and intense color. Sounds perfect, right? I will be giving this one a try very soon.
Hopefully some of these things will become summer must-haves! Have you tried any of these?
Have a great weekend, friends!