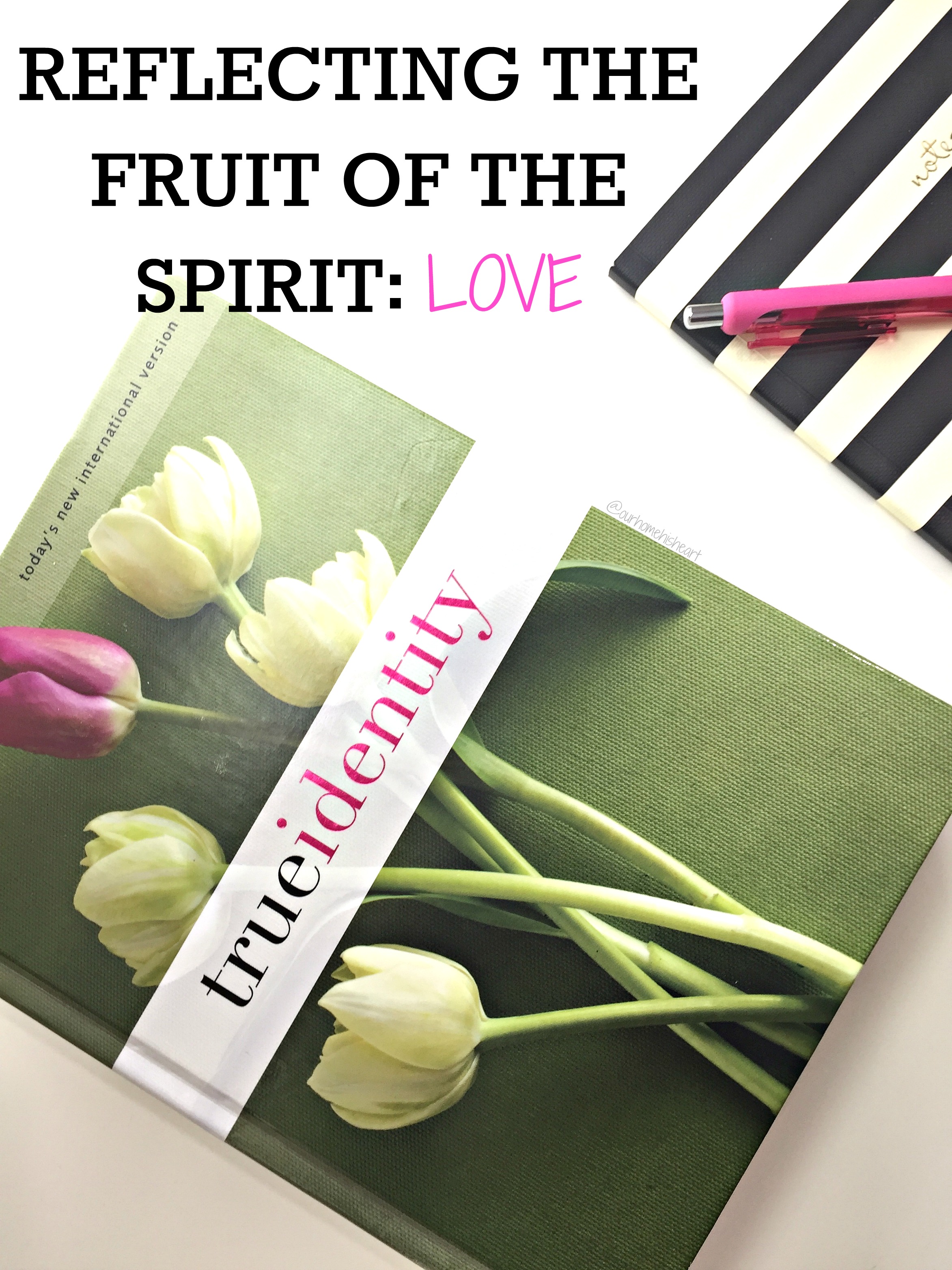 The greatest example of love was the sacrifice God made for us through his son, Jesus Christ.
For God so loved the world that He gave His only begotten Son, that whoever believes in Him should not perish but have everlasting life" (John 3:16)
Love is the first spiritual fruit and it is the God-ordained foundation for the way we should live. We learn about love from God and then reflect it to others. God is love! God wants to develop us so that our character mimics His. With this purpose in mind, God poured His Holy Spirit into our hearts to be our guide when we accepted Jesus Christ.
 

Reflecting the Fruit of the Spirit: Love 
God commands us to love. Attitudes can either help or hinder the Holy Spirit's work in our lives. Relationships can flourish greatly by the genuine love we show to others. In turn, our relationships can also suffer if we show a lack of genuine love.
Loving God because He first loved us is a foundational belief that carries on into our relationships. The magnitude of love we have for God combined with the love that He has for us, flows out of us onto other people! Receiving the truth that nothing we do or don't do separates us from God, allows us to love other people genuinely, giving them the same grace that God has given to us.
By His Spirit, God offers us a never-ending supply of His perfect love. He fills us with love again and again as we fellowship with Him, so that we always have plenty to give to other people.
Application: How to show Godly Love to others
Godly love is treating others well in our thoughts and in our actions towards them. Be concerned for others and give generously to them. Self-sacrifice, in order to benefit others, is love in the purest form. Love is the total opposite of being selfish and self-centered.
Weekly Reflection: You reap what you sow
In God's economy, the more love you give away, the more you will have. The more you love other people, the more you will be loved in return.
Additional Verses to Further Study Fruit of the Spirit: Love
"But I say to you, love your enemies, bless those who curse you, do good to those who hate you, and pray for those who spitefully use you and persecute you." (Matthew 5:44)
"So now I am giving you a new commandment: Love each other. Just as I have loved you, you should love each other. Your love for one another will prove to the world that you are my disciples." (John 13:34 )
Prayer Starter:
"Lord, You are love. Guide my actions and thoughts so that I may continually walk in love. Right now, I repent for the times I have not shown love in the way that you designed me to."
Next week, let's explore of the Fruit of the Spirit: Joy. Don't forget to subscribe if you found this helpful and please share this with a friend! 🙂 Thanks for reading! 
Wishing you all a great week!