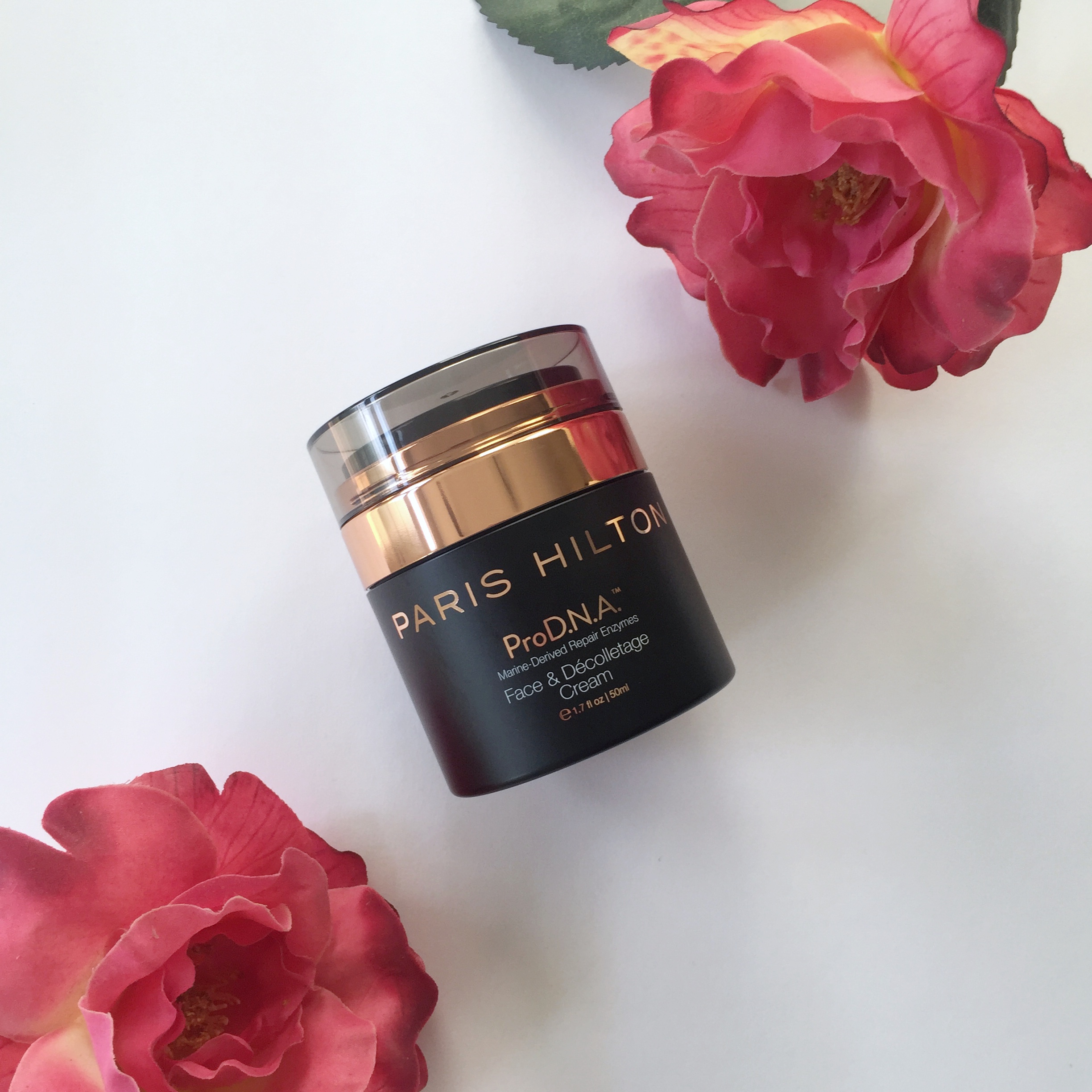 Hey everybody! Any other skincare lovers out there?! I already shared my excitement about getting to try out one product from the new all-natural skincare line by Paris Hilton! It's really cool because this line focuses on repairing your skin's D.N.A naturally. If you into taking care of your skin and you are looking to improve it's health while preventing signs of aging, let me tell you: you will love this new line!  I'm thankful to Paris Hilton skincare for sending this lovely cream to me to review. Let's get into it!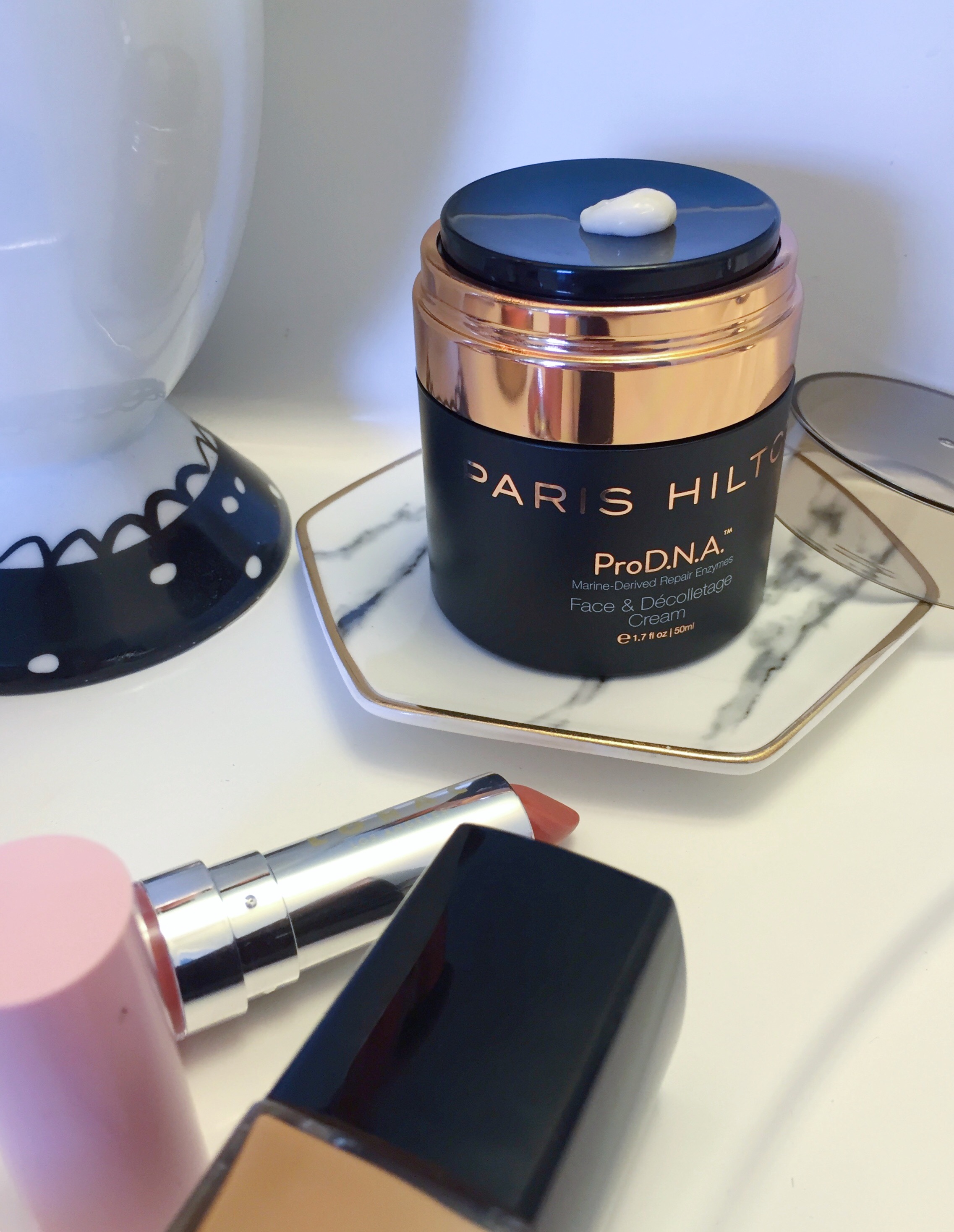 I received the Pro DNA Face & Décolletage Cream and have been using it for the past few weeks so that I can give you all an honest review of my experience with it.  It contains some of the best ingredients for skin, including vitamin C, White Truffle extracts, and marine micro algae.  The cream works to repair, prevent future damage, and really does a good job hydrating skin properly. It even repairs UV damage, restores elasticity, and reduces the look of hyper pigmentation, which is great!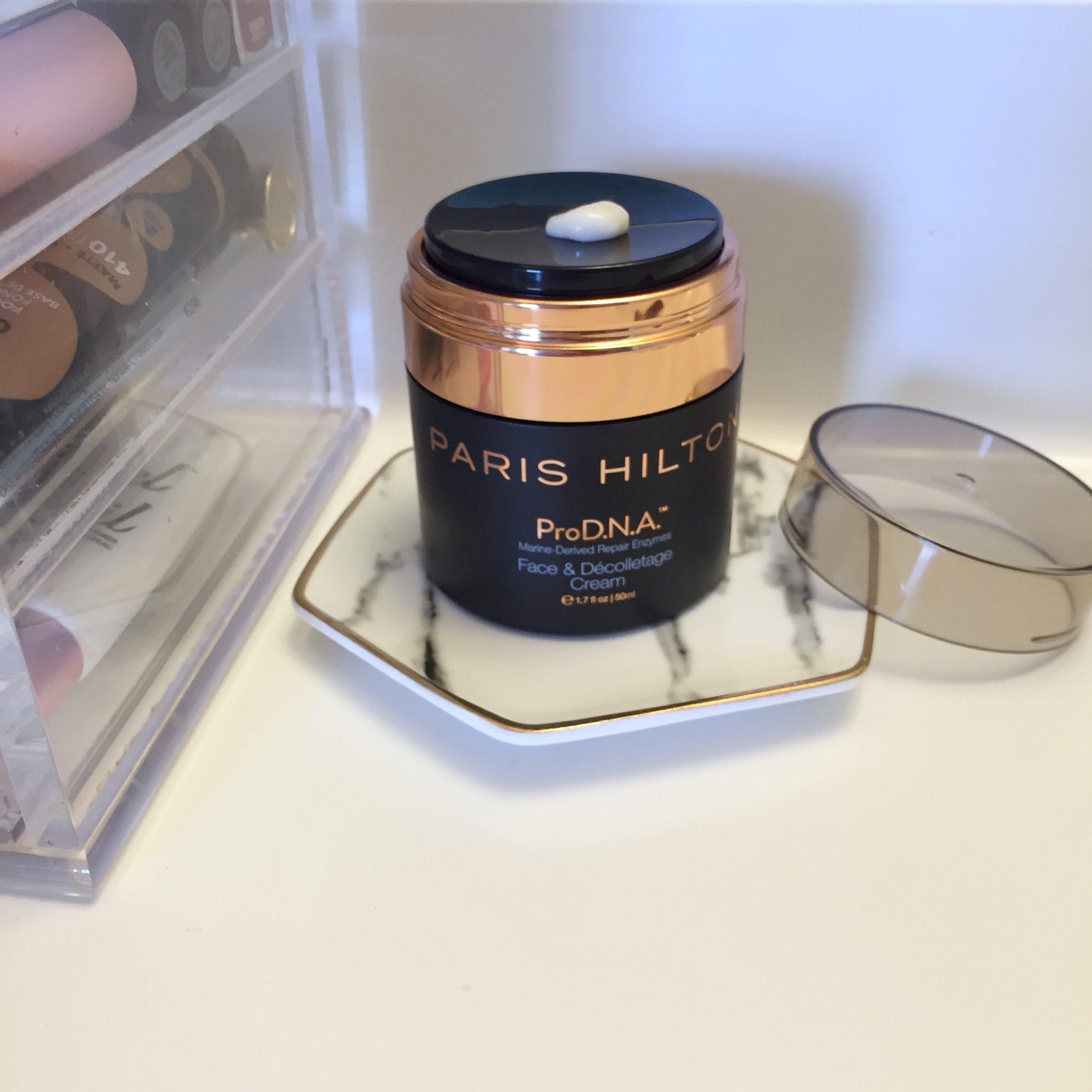 Packaging , Texture, + Application:
The rose gold details and matte black packaging is stunning! Another thing that I really love was the type of dispenser it has.  Just press down one time and it dispenses just enough of the cream for one application- no waste! This is nice and keeps things sanitary and simple. One pump is the perfect amount for the entire face and décolletage. As a busy mom who still likes to take time for self-care, I can appreciate all of these perks!
The texture is rich, but still easy to spread so there's no tugging. I usually keep all of my skincare in an organizer  underneath my bathroom sink, but I actually didn't mind leaving this pretty container out for decor! It retails for $75 and is available at ParisHiltonSkincare.com.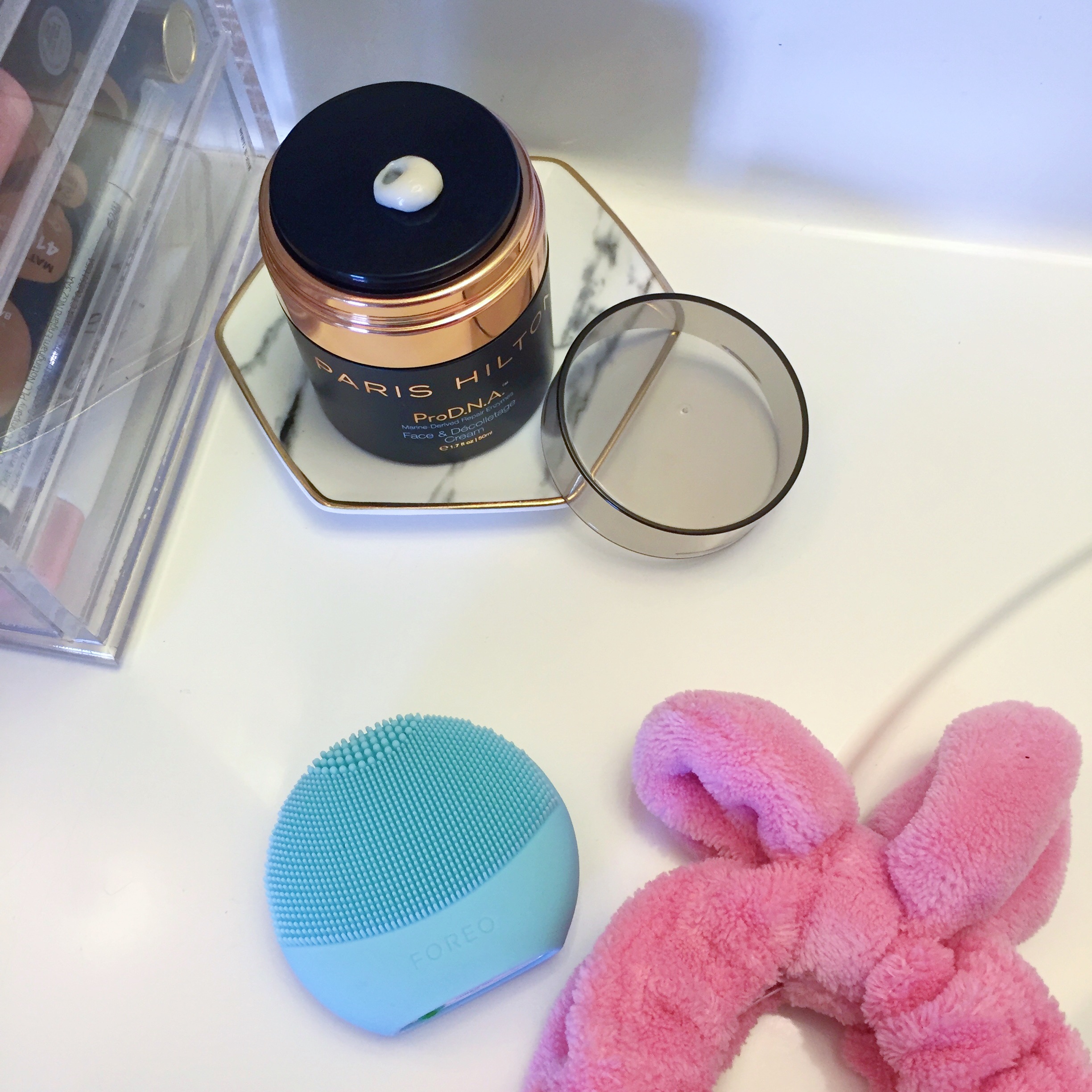 My Experience:
I've been using this cream on my face and décolletage for 3 weeks every other night, and I am happy with it!  It isn't heavily scented, absorbs quickly, but does feel a just little heavier than most creams I use for daytime. Best of all: it doesn't break me out! I am oily, so I find that this one works best if I only use it only at night after cleansing with either my Clarisonic or my Foreo device, and then toning as a nice moisturizing treat for my skin as I sleep.
When I wake up, my skin is dewy, smooth, and feels SUPER hydrated – so much that I almost hate to even wash my face because it looks so fresh and healthy!  If you have oily skin like me, you'd enjoy using this for nighttime too, but it may be too much for daytime and under makeup. I had no problems using this on my face, neck, and chest – it just made my skin incredibly soft and smooth! Using this after being out in the sun has been really nice and soothing for my skin, as well.
I get why this line is described as  #FirstClassSkincare!  I definitely want to give some other ProD.N.A products a try since this one was so beautifully done! Those with sensitive skin would benefit from this cream, since the ingredients included are pretty impressive. Seems like everything was very well thought out, which I appreciate!  The eye cream looks interesting and just like moisturizer, a girl can never have too many eye creams!
Don't forget to head over to  www.parishiltonskincare.com to look at more products in this new line. I'm happy to share a 20% off code with you guys! Use code 1STCLASSCHALLENGE (expires July 31, 2018) at checkout!
Have you heard about this line by Paris Hilton? Let me know in the comments below!
Happy weekend, friends!
*This post is sponsored. As always, all thoughts and opionions are my own and come from my personal experience with the product.*