The Sephora VIB sale for spring is here! Rouge members can begin shopping today, and VIB members and Beauty Insiders can begin shopping soon. Even if your window to shop isn't open to shop yet, you can still have your shopping cart loaded and ready to go! We all love when Sephora has sales because its a great opportunity to save on beauty items that are staples AND splurge a little since there's a bit of a discount.
This time around, I'm not focusing as much on getting backups of regulars in my routine. I am more so trying out new things that have been on my list!  Today, let's chat about my top few recommendations, as well as my wish list of things I'm adding to my shopping cart this spring sale. Enjoy!
Sephora Spring 2018 VIB Sale | When To Shop and Discount Codes to Use
VIB Rouge: 15% off with code YAYROUGE ; Shop 4/14-4/16 and 4/20-4/23
VIB: 15% off with code YAYVIB ;  Shop 4/20-4/23
Beauty Insider: 10% off with code YAYINSIDER ; Shop 4/20-4/23
Deidra's Top Recommendations & Wishlist
Now …  some of my recommendations!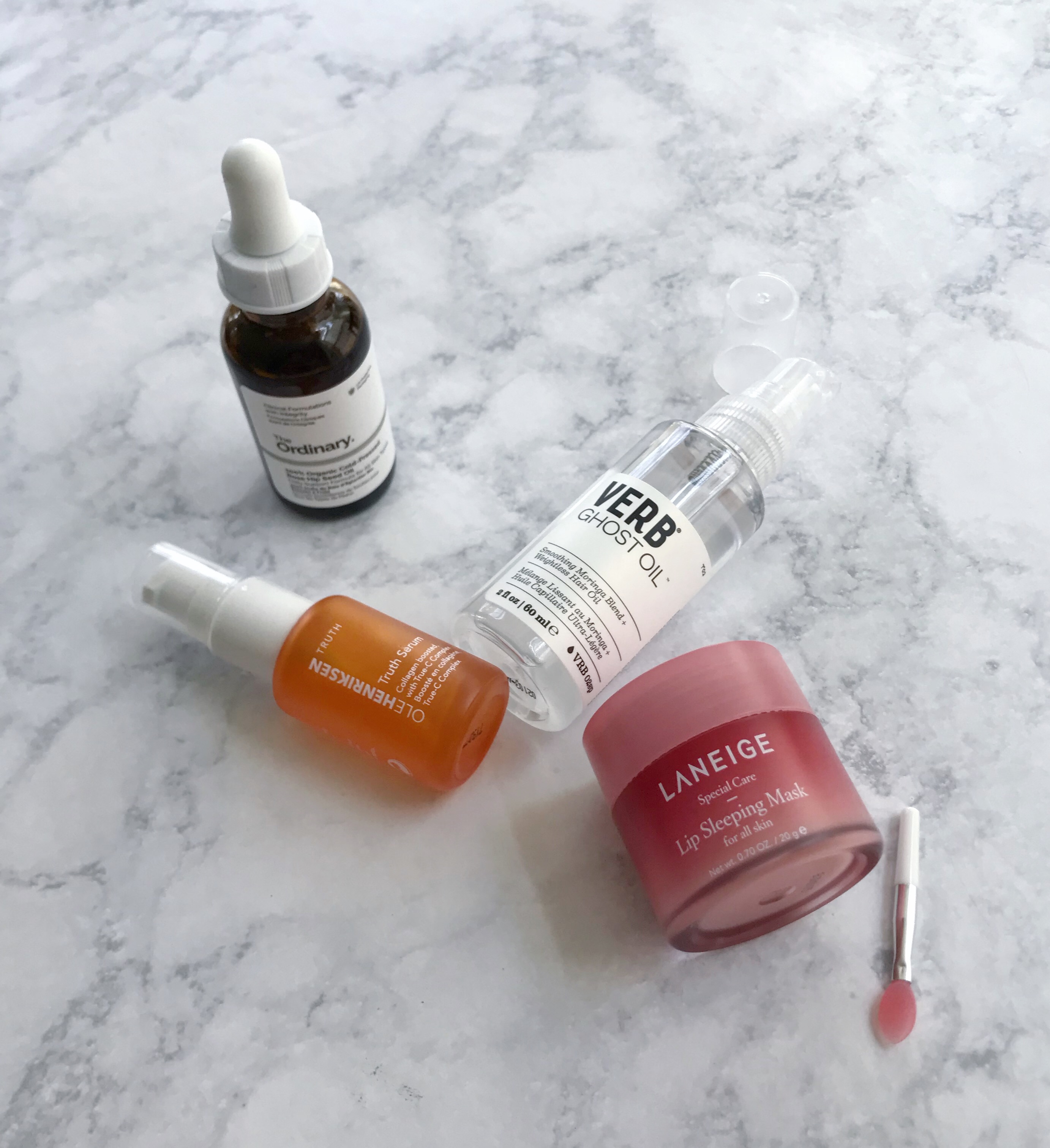 This lip sleeping mask is my #1 recommendation this time around because it makes lips super soft and preps them for lip color the next day while you're sleeping.  The fact that it's only $20 and comes with a cute little beauty spatula makes it even more of a must! I love using this at night after some at home facial time.  Ghost Oil is a good hair oil that is light and makes hair shiny and less frizzy.
For skincare, The Ordinary Rose Hip Seed Oil is amazing and keeps skin hydrated and looking even. Best part: The Ordinary products are super effective + affordable! Vitamin C serum is something I have to have in my routine, and this one by Ole Henricksen is nice and I noticed results from it after a very short time using it.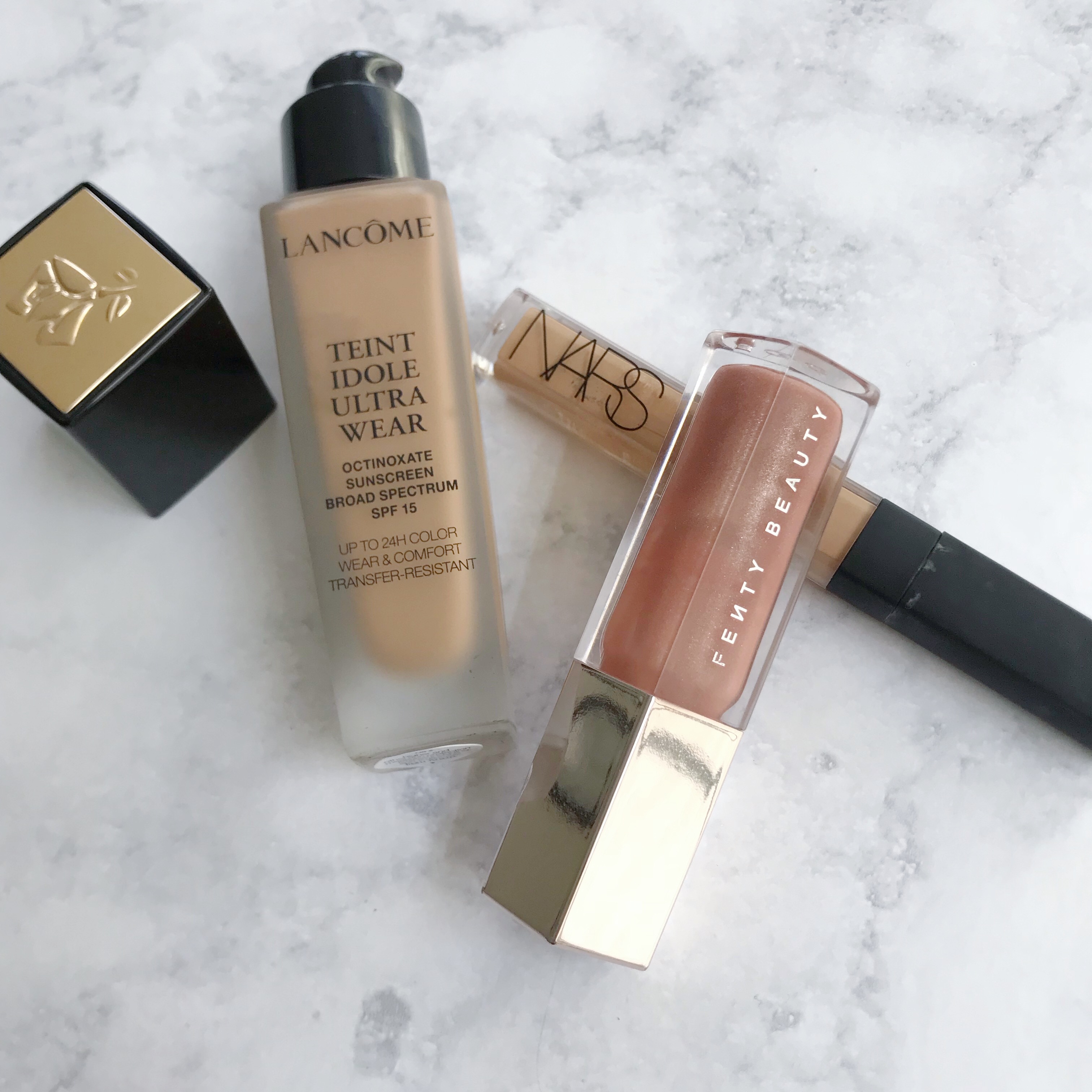 This foundation and concealer duo will forever be a recommendation of mine! The foundation is one I have to have in my rotation at ALL times and the concealer has a cult following for a reason. It blends naturally and gives skin a boost of radiance with only the smallest amount, too. I lovvvvvve this gloss by Fenty Beauty! It's good for everyday and is super easy to apply without a mirror, so I keep mine in my bag. Plus it's really pretty on everyone!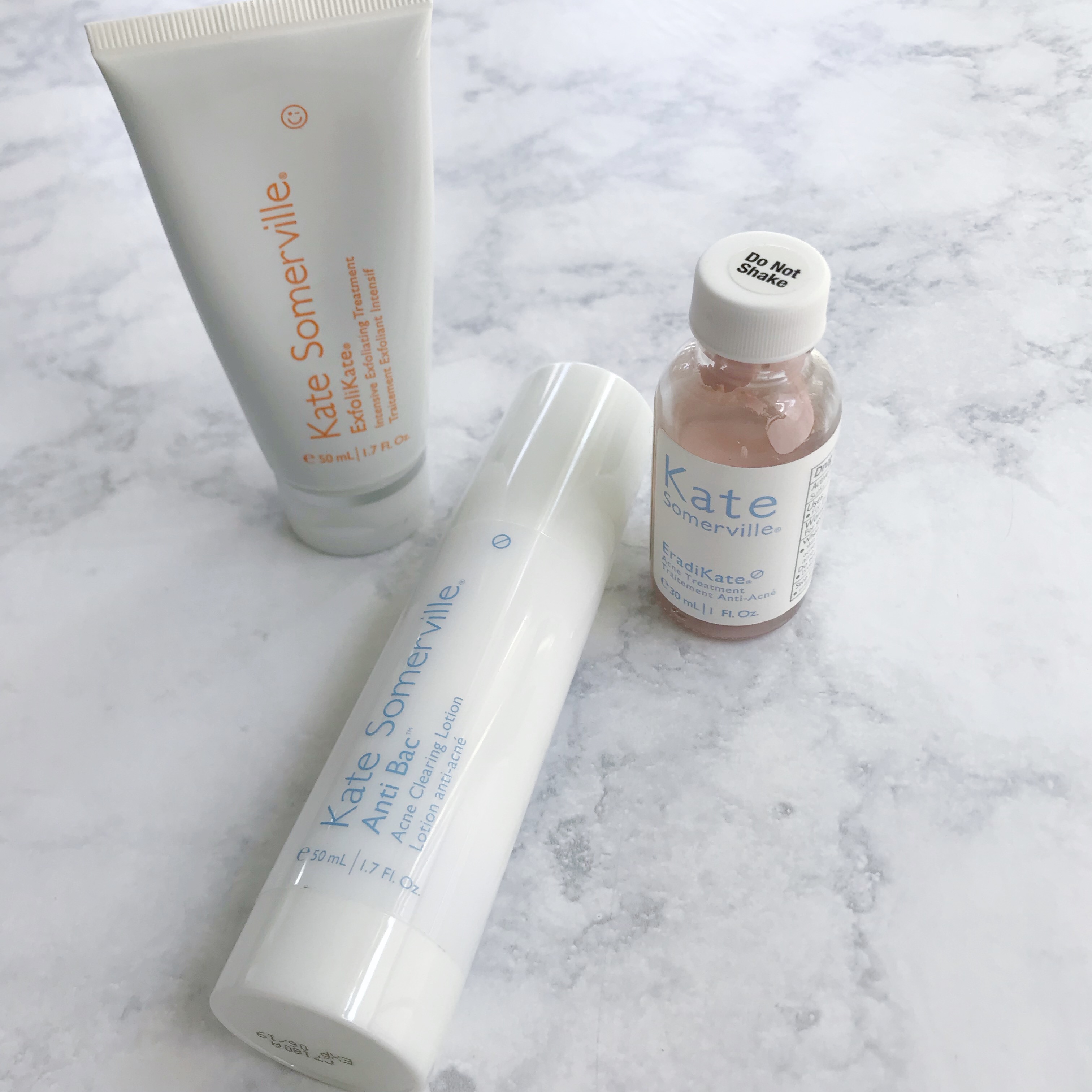 These 3 skincare products are staples and I recommend them to anyone! The Exfolikate treatment came in my winter Fab Fit Fun box and really is the best 2 minute facial when I'm short on time:) EradiKate is a fantastic spot treatment for any breakouts that come up and the Antibac lotion is something I use daily to keep my skin nice and clear.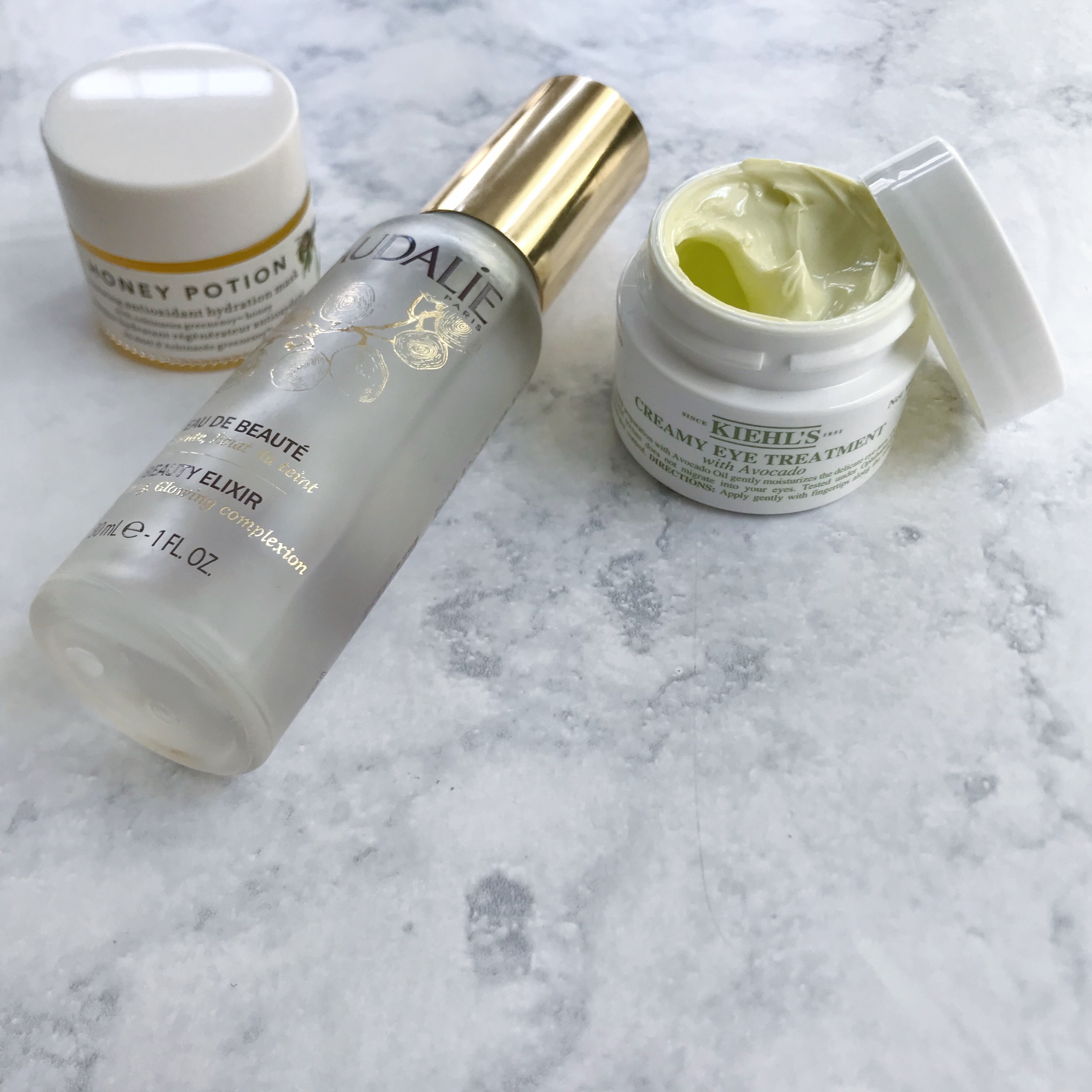 Kiehl's Creamy Eye Treatment with Avocado is one of my favorite eye creams and moisturizes beautifully. Caudalie makes some facial mists that are just lovely on the skin! Aside from Grape Water, Beauty Elixir smells great, so you get aromatherapy benefits using it, as well as skincare benefits! I use this stuff a ton: on bare skin days, before makeup to prime, after makeup to set, and even as a finishing mist after makeup or skincare at night.
Honey Potion by Farmacy is a cool gel mask that actually warms as you apply it to skin, then transforms into a cream mask that moisturizes and also clarifies skin so well! It also calms skin that is irritated, so it's been nice to have on hand.
What's In My Shopping Cart for the Spring 2018 VIB Sale
Thanks for reading, hope you enjoyed this post! Have a great weekend, friends!

*Some Affiliate Links*