My 2 year old has pretty thick, coarse, and curly hair. It took some time, but I have found the magic mix of things that work great for him. Recently, I was asked to try out the SoCozy Boing line. I wanted to know more because these curly-kid hair products tailor to the issues that those with curly hair deal with:
No Frizz, No Fuss. Just curls done right.
SoCozy products contain only nourishing ingredients- no harsh chemicals and yucky stuff and we were happy to give them a try.
Sidebar: My son LOVES to play with the bottles for some reason! Maybe its the playful design and bright colors on them 🙂
We've been using 3 products from the brand's curly line: Boing Curl Shampoo, Moisturizing Conditioner, and Leave-In spray. All products in the Boing Line are designed to preserve the natural moisture balance in hair, as well as give extra moisture to the hair.
The Curl Shampoo helps keep moisture in his hair as it cleans. His hair feels so soft as I use the shampoo on it. Plus, it doesn't sting his eyes which is s huge bonus. The Curl Conditioner softens without being heavy, it detangles, and reduces breakage and frizz. I'm able to detangle easily with this stuff, since it has tons of slip and is a really thick consistency.
The leave in curl conditioner spray gives him a boost of moisture, so frizz isn't an issue. This product in the line is my personal fave because it can also be used as a curl refresher spray. Works great!
His hair feels clean, soft, shiny, and deeply hydrated after using all of the products. Each one smells tropical, yet the scent is still light and fresh. Once his hair air dries it is softer and smoother than ever- with only these 3 products used, nothing else. Wow,this  stuff is great for curly kids! I have the easiest time managing his hair with SoCozy products from this line.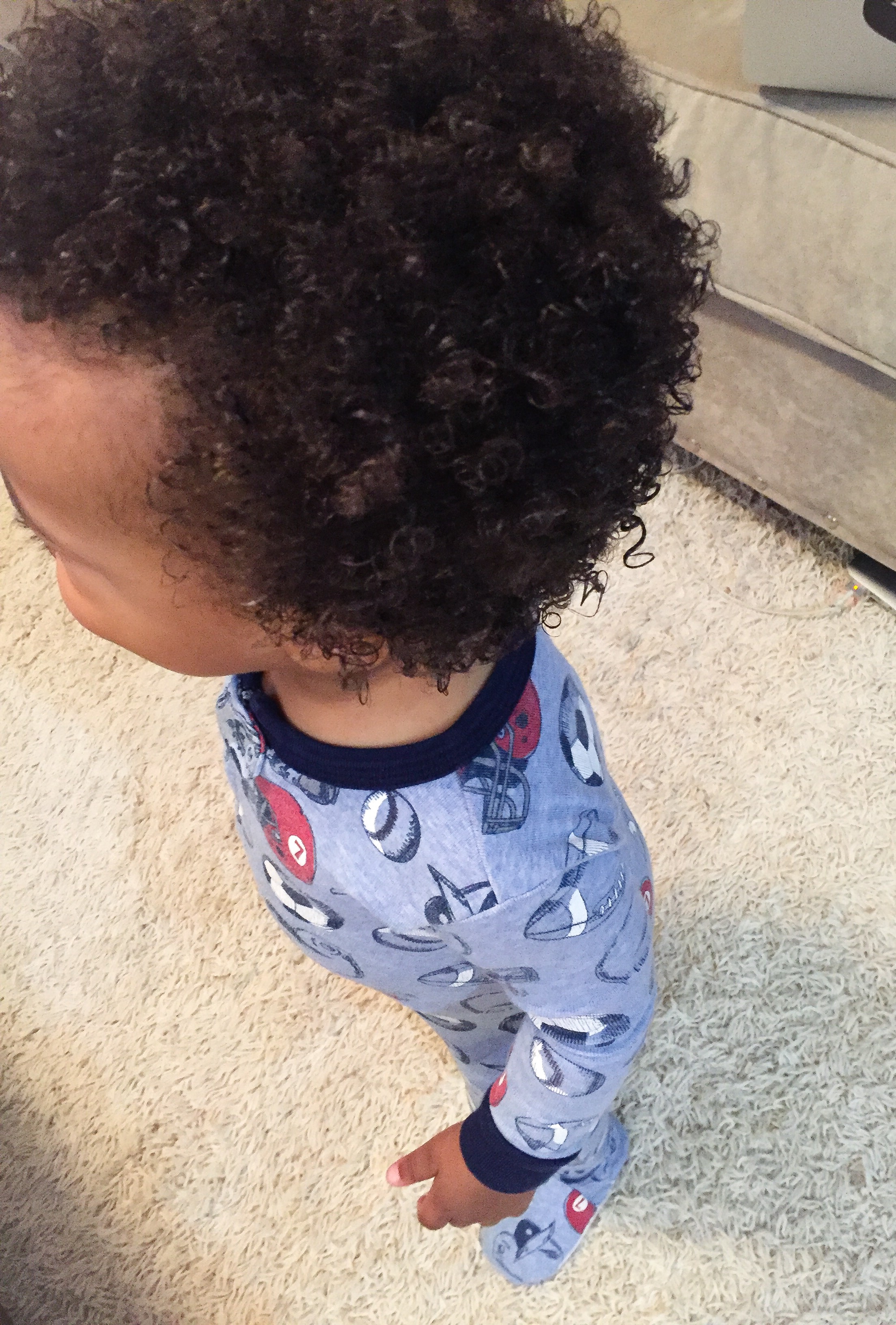 If your little one also has curly hair, will want to check out this line. SoCozy! is available at Target, Walgreens, and CVS.
Family Vacation Sweepstake Info
SoCozy is offering a great Family Vacation Sweepstake opportunity that I'm excited to share with you all! An all expenses paid, 5 days, 4 nights, deluxe family vacation sounds awesome  to me 🙂  It's really easy to enter, just keep your receipt once you purchase any So Cozy products and then enter here.
Let me know how you like the products if you give them a try!

*Sponsored Post*