I would like to welcome Amy from LuxeDecor to Our Home His Heart today as a guest writer. She has great tips for Stying Your Bed with All White Bedding to share with us today. Using white bedding gives such a fresh look! Her tips are awesome and will definitely be coming in handy in my home, as I have recently changed the bedding in our Master bedroom to all white combined with just a few neutral accents. Enjoy! 
Style Your Bed with All White Bedding (and Still Achieve a Dynamic Look)
While snowy white bedding might look clean and classic, it can also be a tad too simple and sterile. If you're hoping to revitalize your bedroom space but still keep the shabby chic bedding, fear not, there are many tricks and tips for adding a bit of flair to an ivory sleep spot.
Here are some fun ideas for giving your milky bedding a bit of style power: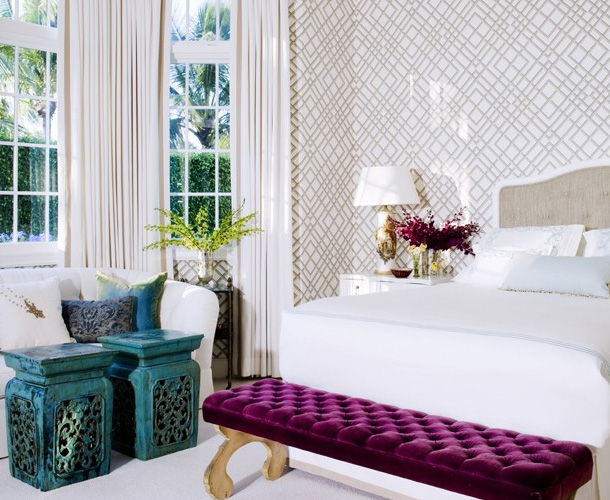 Image Credit: Image Via Interiors By Design Studio
A serene sleeping chamber gets a dose of dazzle from a plush purple velvet bench. Graphic wallpaper, ceramic teal stools and a bit of colorful vegetation make this white bedding feel fresh and chic. Opulent accent furnishings like a bench in a sumptuous fabric are a smart idea for creating a bedroom with more pizzazz.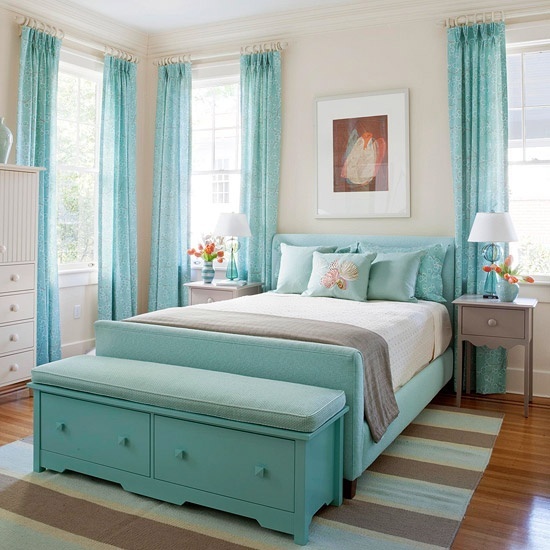 Image Credit: Image Via Naturfals
An aqua bedroom is ultra-appealing for those seeking a coastal aesthetic. Pops of turquoise are all that's needed to give this nocturnal nest a bit of excitement. Cool colored curtains, a storage bench and bed frame offers this frosted bed a bit of elegance.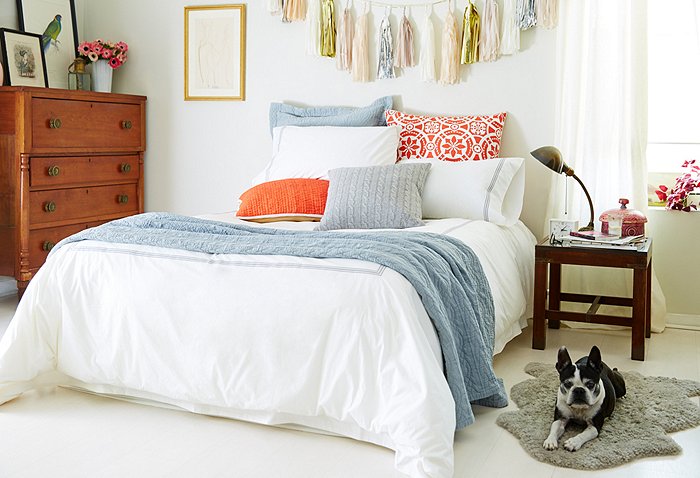 Image Credit: Image Via One Kings Lane
Sometimes a bleached bed needs a bit of color from a duvet, coverlet or quilt. A blue blanket plus orange pillows give this bed a bit of character, while a pom-pom garland is cute without being too childish. A simple gray rug is the perfect spot for pet pooches to zonk out at nighttime and gives a chalky bedroom a bit more panache.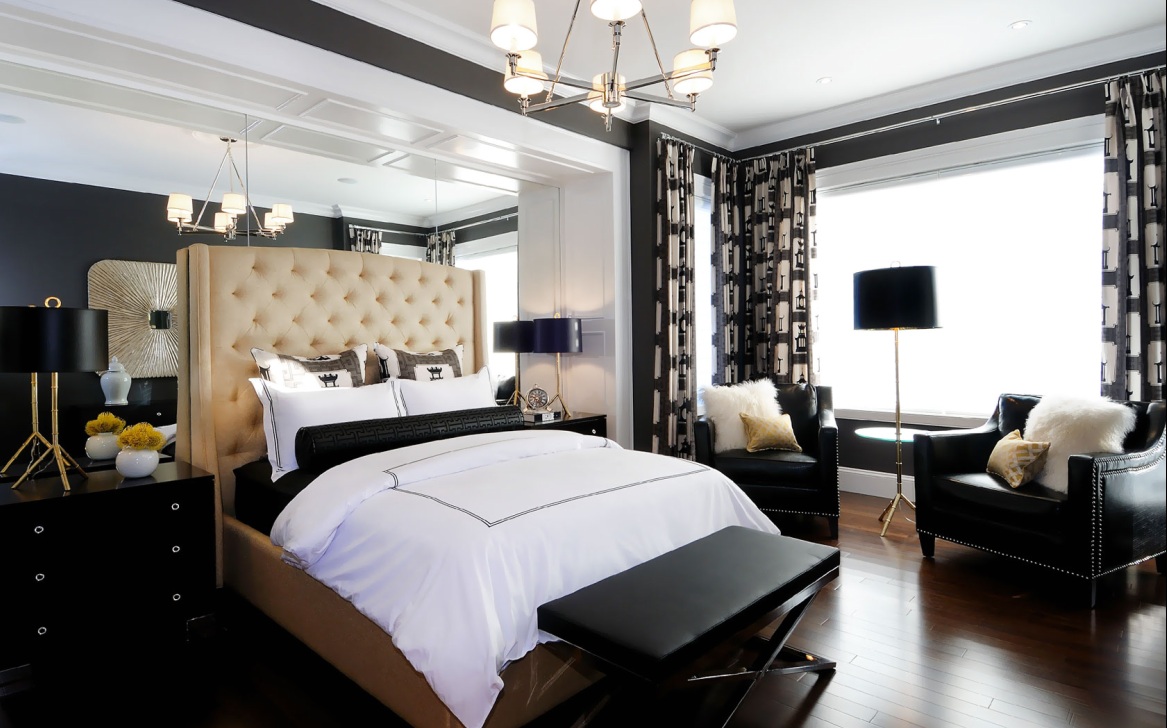 Image Credit: Image Via OV Homes
Nothing creates more of a regal and luxurious feel than a room filled with stunning contemporary décor. A tall tufted headboard, studded leather chairs and a chrome chandelier are just the right furnishings for an otherwise pale bedroom space. Funky curtains, sheepskin pillows and gold lamps offer this room tons of high-end exoticism.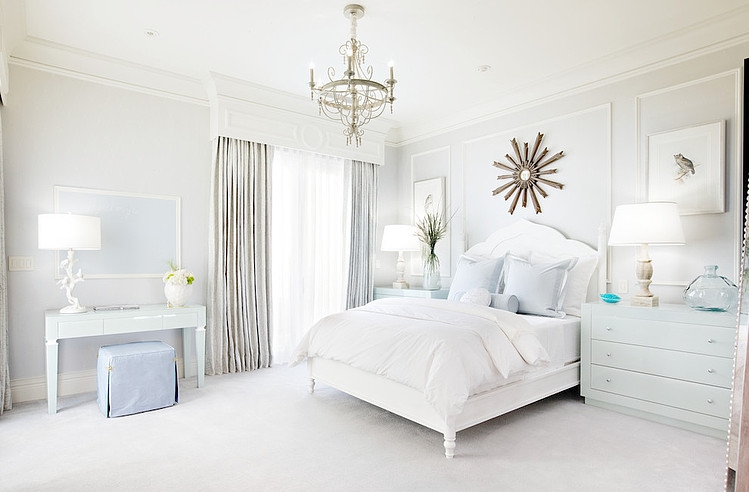 Image Credit: Image Via Kanasai Paint
Embrace a pearly aesthetic and create a relaxing sanctuary with calming colorless hues. Sky blue and white offer this bedroom space enough understated glamour to keep the need for busy print and bright colors at bay. A few simple pieces of artwork like a glass vase and an owl print are enough to make this room feel breezy and beautiful.
Thanks, Amy!
Guest Post by Amy Spagnola for LuxeDecor