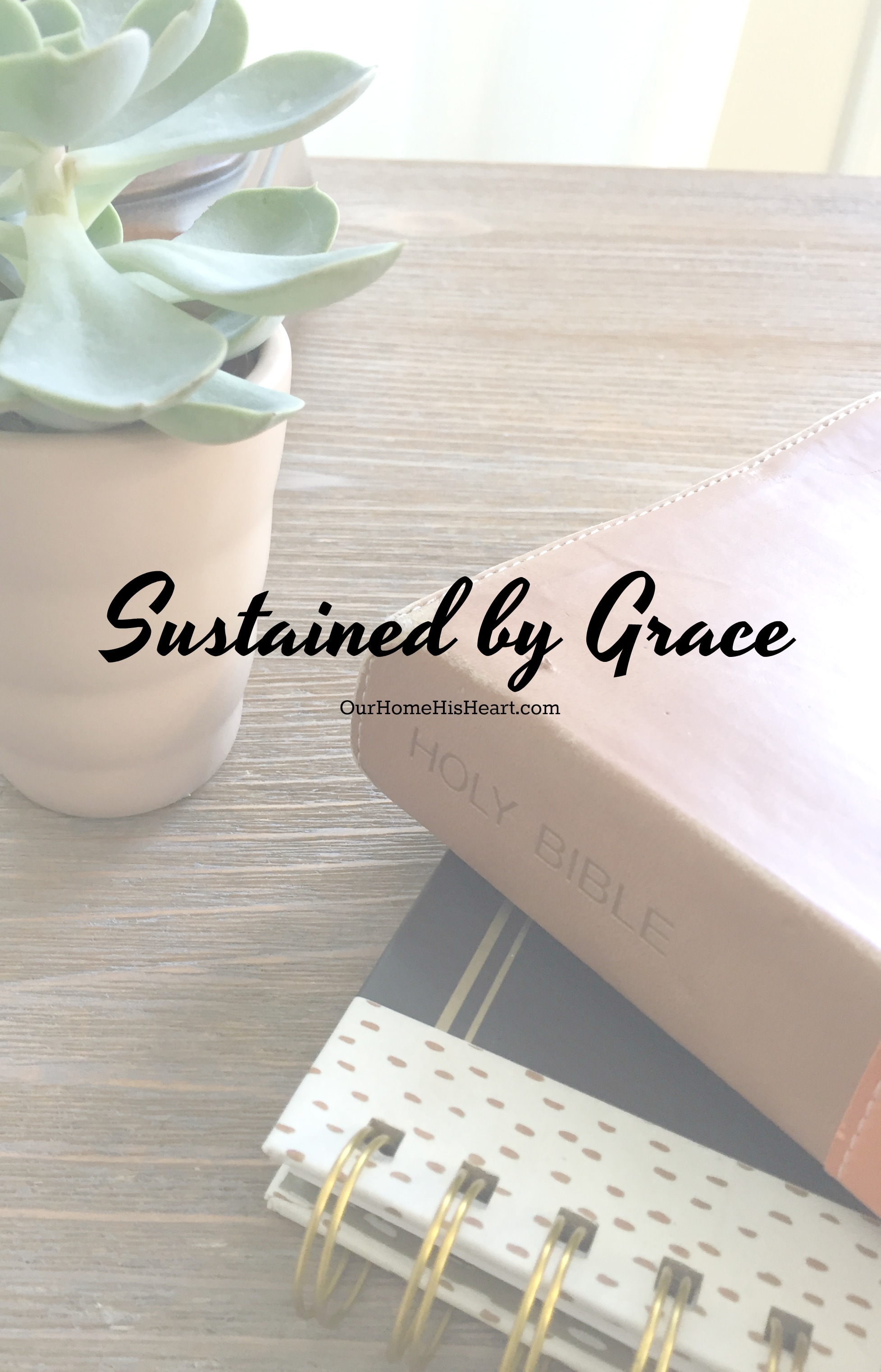 Let us praise God for his glorious grace, for the free gift he gave us in his dear Son! (Ephesians 1:6)
Christians live every day by the grace of God. Grace can be defined as mercy, not merit; undeserved goodness. What a blessing that God's grace is something that we do not have to work for to have! God is a loving and kind father who wants the best for our lives. He pours grace on us every day!
When something is poured, it is flows in a steady stream. Therefore, God's grace is given to us in abundance and never runs out!
For it is by God's grace that you have been saved through faith. It is not the result of your own efforts, but God's gift, so that no one can boast about it. (Ephesians 2:8-9)
Accepting God's grace helps us live a joyous life from day to day, able to focus on things that matter most. Acknowledging the grace He gives shows that we are thankful for it. Resting in God's mercy and grace enables us to completely enjoy life as we rely on God to handle the details of life.
Devotion: Sustained by God's Grace
Each day we wake we are given new mercies and grace. Philippians 2:13 tells us that God works within us and gives us strength to accomplish what things He has called us to do. It is pleasing to God when we accept the grace He so freely gives.
God will never ask us to do anything that He hasn't given us the power and ability to do. God's grace is what gives us the ability to accomplish things the way that the Lord intends. Grace changes our desires, behaviors, and motivations.
Additional Verses To Further Study God's Grace
Let us have confidence, then, and approach God's throne, where there is grace. There we will receive mercy and find grace to help us just when we need it. (Hebrews 4:16)
Out of the fullness of his grace he has blessed us all, giving us one blessing after another. (John 1:16)
For God is working in you, giving you the desire and the power to do what pleases him. (Philippians 2:13)
Great is his faithfulness; his mercies begin afresh each morning. (Lamentations 3:23)
Prayer Starter:
"Lord, You give me love and grace in abundance. You are wonderful and give all things to me so freely. I am grateful for all You do for me."
Wishing you all a great week!