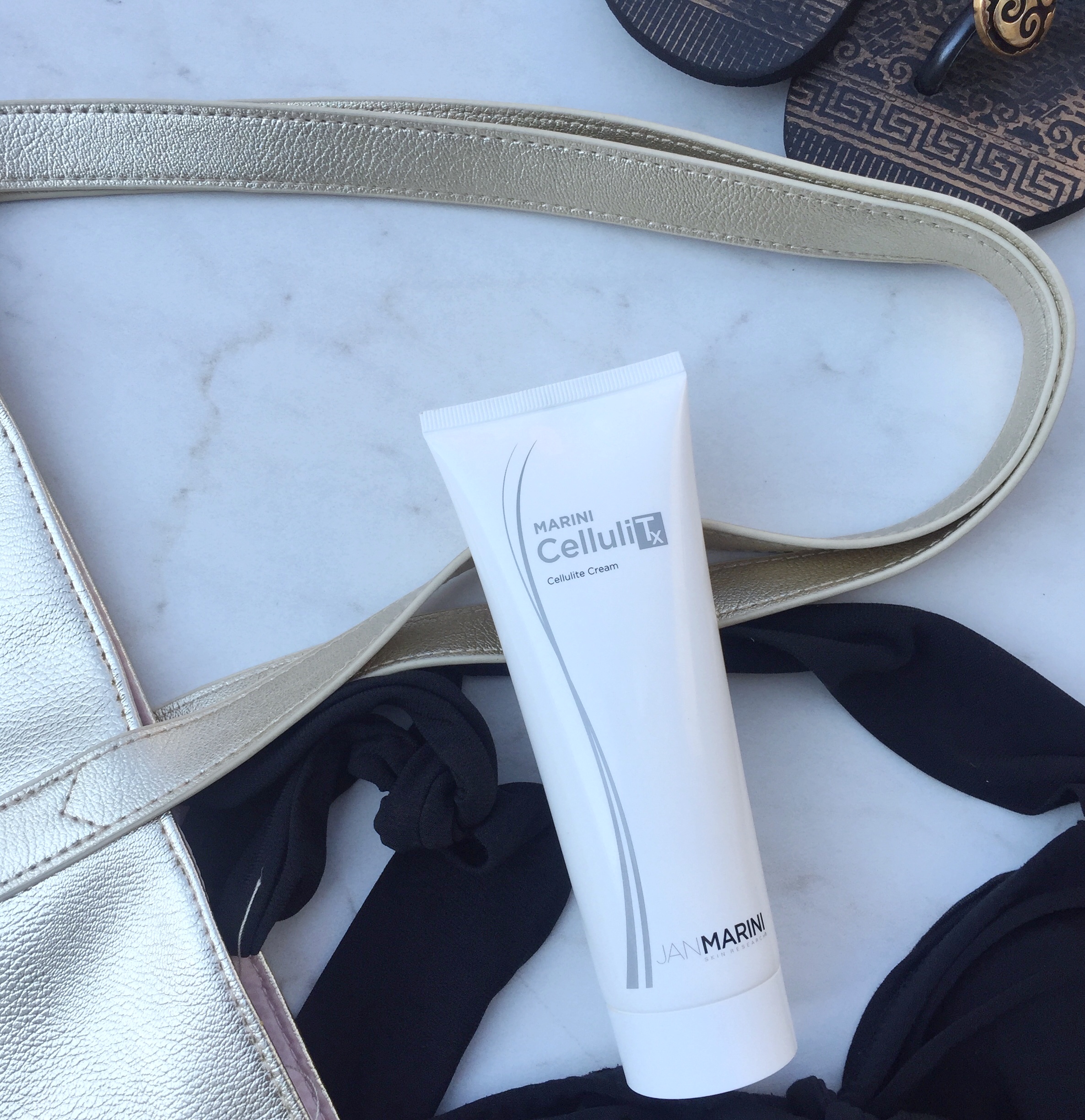 Bathing suit season is in full effect and there are so many cute styles out right now! Having a preschooler, this summer means spending lots of time at the pool and at the beach, meaning: mama has to wear a bathing suit!
I've been using this treatment cream sent to me by Jan Marini for about a month now and it came just in time for summer.  I always have high hopes for anything by Jan Marini because EVERYTHING I've ever tried from this incredible brand, I have had a great experience with!

How I'm Getting Bikini Ready This Summer:
Meet CelluliTx … pretty much any girl's bff for bikini season! Retails for $130 and it's a light treatment cream, meant to diminish the appearance of cellulite, making skin smoother and us feel more confident while spending time in the sun! The star ingredients include retinol and caffeine. It's gentle enough to be suitable for all skin types!
How to Use It:
Directions say to apply once a day for the first week, and that's exactly how I started out. I didn't notice any irritation (which says a lot because my skin is sensitive) , so I was able to increase to twice a day as the directions say after that first week of seeing how my skin reacts.
My Experience:
When I apply it, I do notice a slight tingle on my skin, but nothing that feels uncomfortable. After about two weeks, I noticed the appearance of my skin looking a lot smoother and definitely more firm. That always makes us feel better in a bathing suit, right ladies?! The cream isn't too heavy or thick, it's actually really thin and spreads easily on the skin. I don't like using heavy, greasy creams in the summertime, so this fits perfectly into my routine. I will continue to use it because I'm happy with the results so far!
Do you have any favorites by Jan Marini? Let me know in the comments below!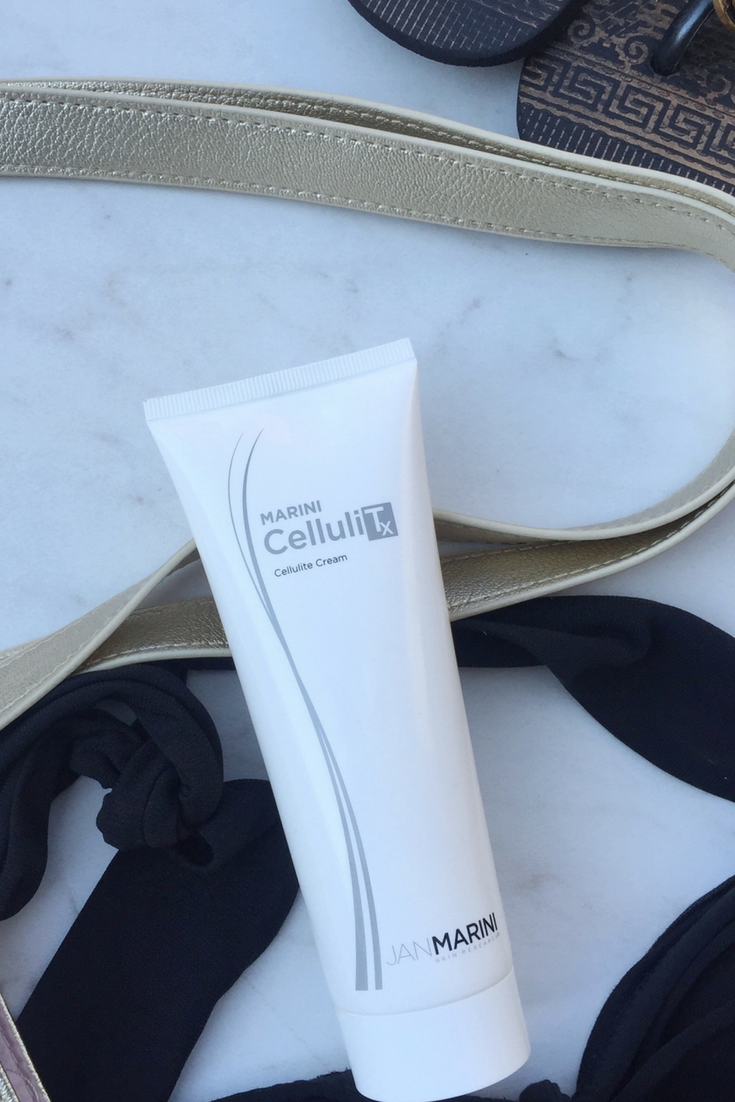 Thanks for reading, friends!