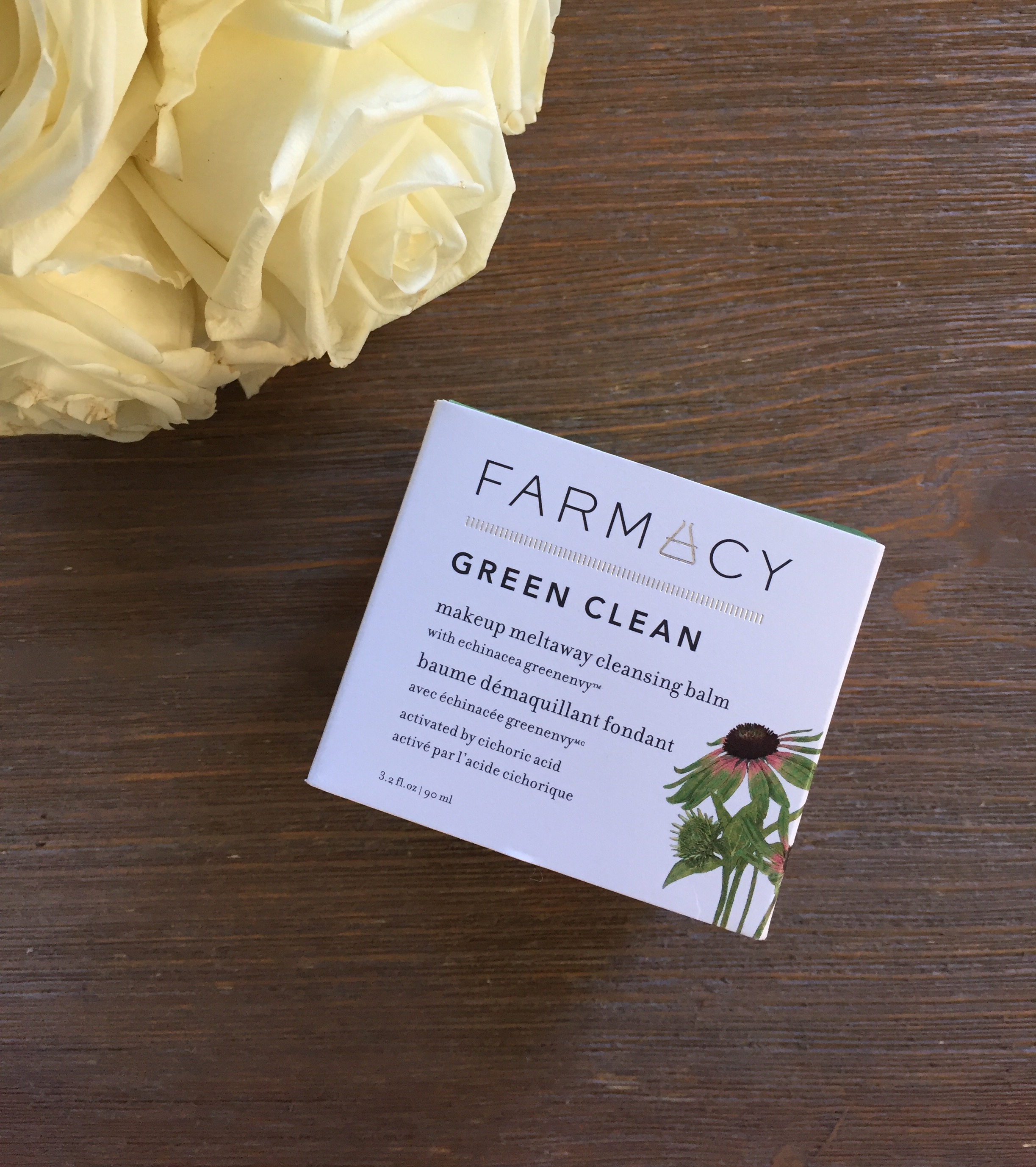 Cleansing balms are an effective and gentle way to remove makeup, impurities, and even sunscreen as you cleanse your skin. Convenient for travel and packed full of naturally derived ingredients, cleansing balms quickly break down all traces of makeup without being harsh or the need to tug on skin to remove makeup properly.
Skin is left feeling clean and silky smooth, not stripped. It ensures that you're all ready for the next step in your skincare routine! There's definitely a cleansing balm for everyone, with so many options available from different brands. One that I have been obsessed with is Farmacy Green Clean Cleansing Balm ($34).  Keep reading for all the details and for a discount code for you to use!
Farmacy Green Clean Makeup Meltaway Cleansing Balm Review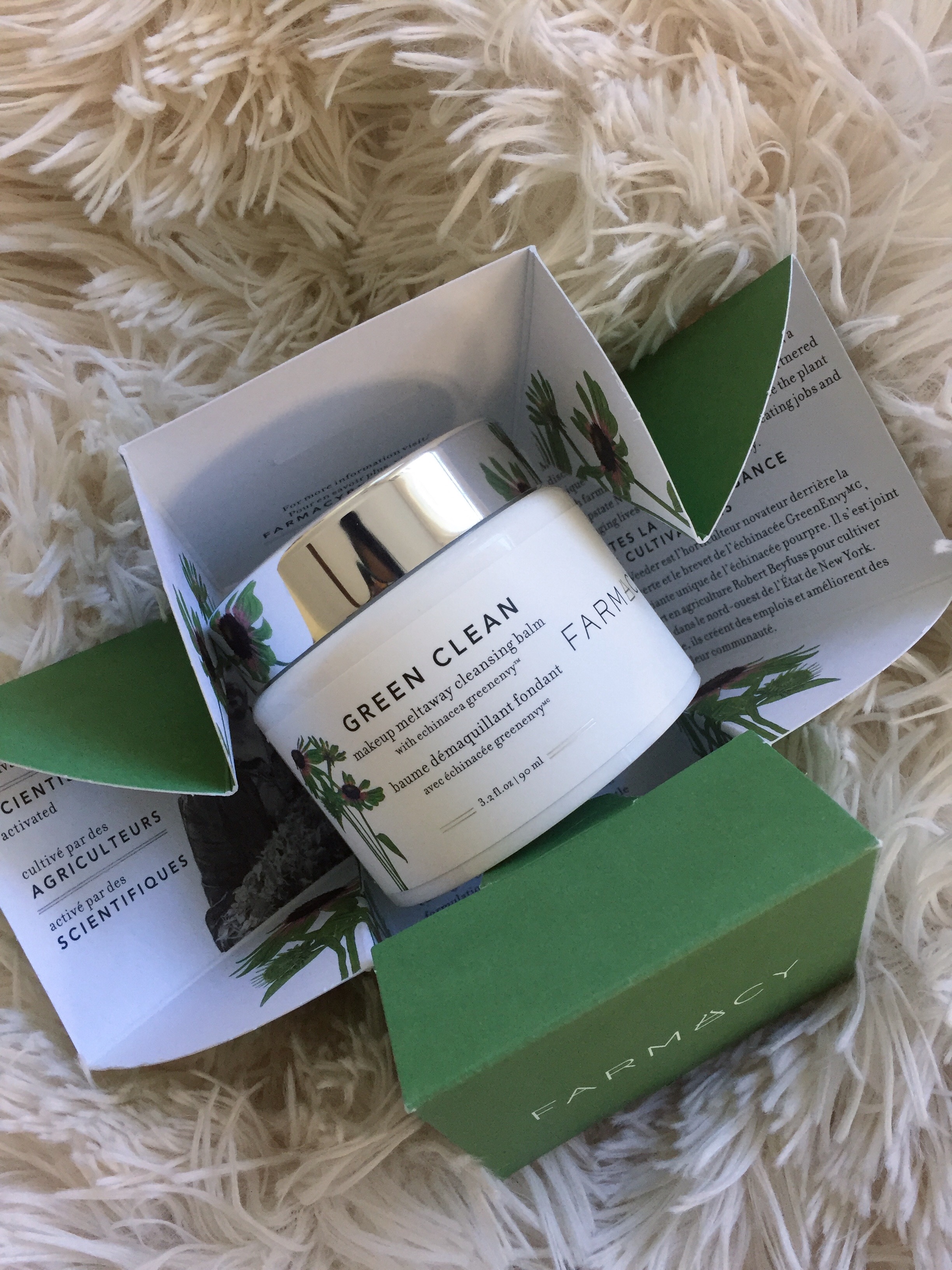 The jar is a generous size with simplistic, yet pretty packaging. I actually didn't want to throw away the packaging! The small beauty spatula included is helpful to make sure just enough balm is removed. This also keeps things sanitary, which I appreciate.
Green Clean is full of antioxidants that benefit the skin. It is  formulated with antioxidant-rich Echinacea GreenEnvy extract, sunflower oil, ginger root oil, and moringa extract, which makes it a good choice! Over time, the ingredients included also help promote an even complexion.
It's a pale green balm that smells fresh and slightly like citrus. Although it comes in solid form, once it makes contact with the skin it melts down into a luxe cleansing oil. All skin types can use this balm, which is another plus!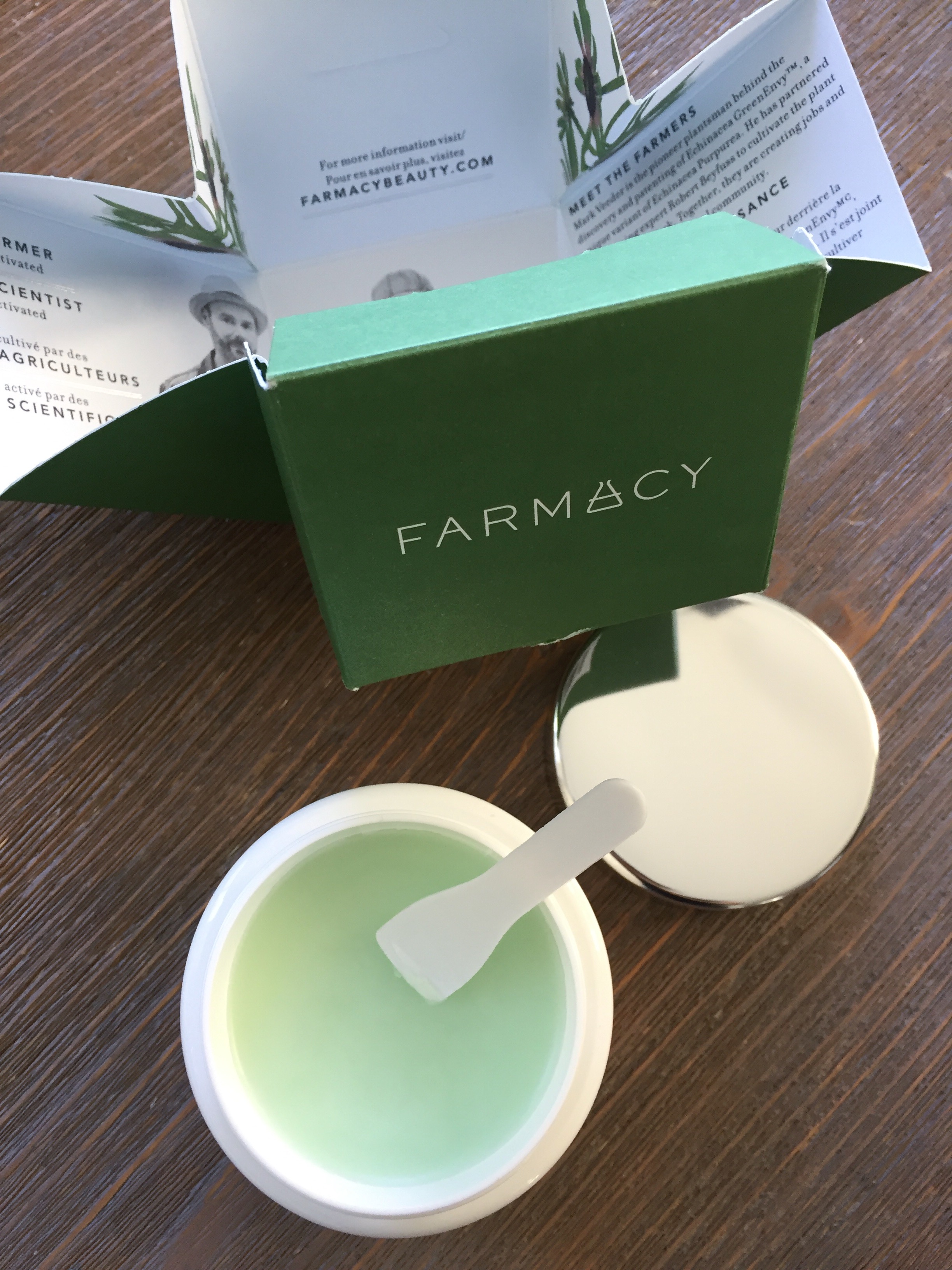 Not only does it feel amazing on the skin, but Green Clean quickly breaks down makeup and washes all traces away when rinsed with warm water. I am very impressed because even waterproof makeup and stubborn eyeliner and lipstick comes right off with this balm!  I experienced absolutely no cloudiness or burning in the eye area with Green Clean. Only the smallest amount of the balm is needed to get the job done!
I love using this as the first cleanser, since I double cleanse for my nighttime routine. Skin is left soft and importantly, balanced. You can easily use this alone as a cleanser since there's no oily residue left behind, or simply follow up with a cream or gel cleanser of choice.
If you're a fan of cleansing balms, you will love this one, too! I'll be trying out more from this brand.
Farmacy Beauty is available online and in store at Sephora.com and Farmacybeauty.com. Use my code "Green20" for 20% off until October 31! 
*This is a Sponsored Post. As always, all thoughts and opinions are my own and come from my personal experience with the product*