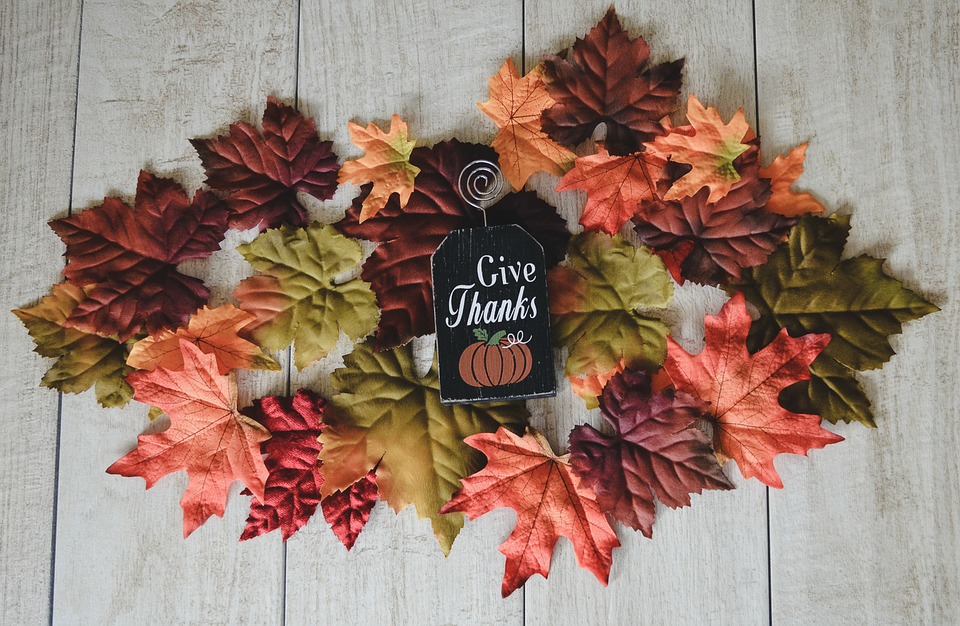 The holiday season is here, which means it's a time of reflection and thankfulness for many of us. Developing an attitude of thankfulness is beneficial all year round. We all have much to be thankful for, even if it does not always seem that way! Even if you are having a hard time finding things to be thankful for, I encourage you to start meditating on these 10 verses to start. As you do, the Lord will reveal more of himself to you to transform your perspective.
Keeping the word of God close helps our mind to stay fixed on the good things that the Lord has done, causing us to be overwhelmed with the spirit of thankfulness. Today I wanted to encourage you with 10 of my go-to verses about thankfulness. Enjoy!
10 Bible Verses About Thankfulness 
"I will give thanks to the Lord because of his righteousness; I will sing the praises of the name of the Lord Most High." (Psalm 7:17)
"Give thanks to the Lord, for he is good; his love endures forever." (1 Chronicles 16:34)
"Enter his gates with thanksgiving and his courts with praise; give thanks to him and praise his name." (Psalm 100:4)
"I always thank my God for you because of his grace given you in Christ Jesus." (1 Corinthians 1:4)
"I will praise God's name in song and glorify him with thanksgiving." (Psalm 69:30)
"Give thanks in all circumstances; for this is God's will for you in Christ Jesus." (1 Thessalonians 5:18)
"Do not be anxious about anything, but in every situation, by prayer and petition, with thanksgiving, present your requests to God." (Philippians 4:6)
"You will be enriched in every way so that you can be generous on every occasion, and through us your generosity will result in thanksgiving to God." (2 Corinthians 9:11)
"With praise and thanksgiving they sang to the Lord: "He is good; his love toward Israel endures forever." And all the people gave a great shout of praise to the Lord, because the foundation of the house of the Lord was laid." (Ezra 3:11)
"Devote yourselves to prayer, being watchful and thankful." (Colossians 4:2)
Wishing you all a great week!