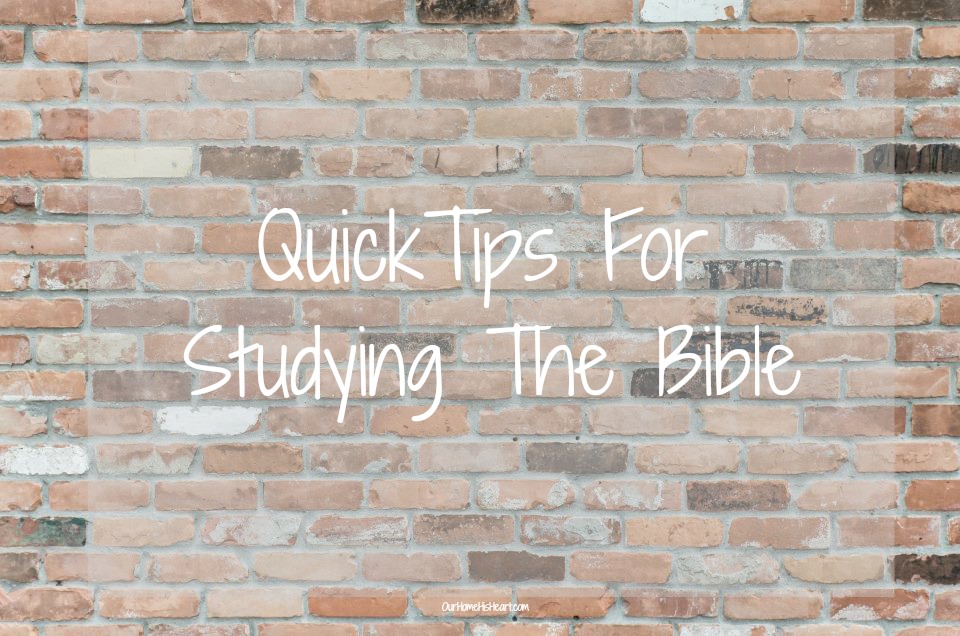 The Spirit alone gives eternal life. Human effort accomplishes nothing. And the very words I have spoken to you are spirit and life. (John 6:63)
The Bible teaches us that God's words are spirit and life. Because of this truth, the secret to having a successful life is studying and applying teachings from the Bible. As we read God's word, He transforms us in many ways, and also gives us the ability and the desire to be more like Him in all that we do.
There's a major difference between just reading and actually studying the Bible. Truly studying the word gives confidence, reassurance, and deeper understanding. Bible studying allows us to experience God.
"Give me understanding and I will obey your instructions; I will put them into practice with all my heart." Psalm 119:34 (NLT)
It can be overwhelming when you first begin studying the Bible. Asking God for help is the first step to developing the habit of studying the Bible. Below I've listed a few more tips for getting started on the right track:
Quick Tips for Studying God's Word
Get a version of the Bible that is easy for you to understand and apply. Finding the style that meets your needs is important.
Start each study session with a need in mind that is applicable to your life. Start out praying to God about the need you have, then the Holy Spirit to show you verses that apply to that need.
Designate a specific time of day to studying God's word. The beginning the day with reading the Bible is always great, but some enjoy studying mid-day or even at the end of each night. The idea is to just start somewhere by doing what works for you. Use time limits very loosely because the more you pray for understanding and the more you study, it'll be difficult to stop as the Lord reveals truths to you.
Additional Verses To Further Study:
"The unfolding of your words gives light; it gives understanding to the simple." (Psalm 119:130)
"Every word of God is flawless …" (Proverbs 30:5)
Prayer Starter For  Studying God's Word:
"Lord, Your words are spirit and life. I am transformed and renewed through studying Your word.Reveal truth to me as I study. I want to live by Your word."
Wishing you all a great week!