Ulta's 21 Days of Beauty event for fall 2017 has officially started! Running from September 3- September 23, the 21 Days of Beauty sale gives us the opportunity to score some huge savings on those well-known brands at Ulta stores, as well as on Ulta.com. Keep reading for details of the sale, what my tips are, and what my wishlist looks like!
In my past experience with shopping the 21 Days of Beauty sales, it's best to prepare as much as you can! Have a plan for what you are going to buy, which day you'll buy it (Daily Beauty Steals), and even how many of each you will buy. Always check original prices of items offered during the sale to be sure the savings offered is really a good deal.
Be sure to shop on each designated sale day with a mission!
Going (and shopping online) as early in the day as possible increases your chances of getting things before they are sold out for the day. There are lots of good products offered at 50% off , so it's a good time to try new things and also to stock up on any longtime favorites included in the sale!
Keep in mind that the "Hot Buys" are items that are on sale for the entire duration of the 21 Days of Beauty sale. These items will be offered every day from September 3-September 23 at the discounted price, not just for one day like the "Daily Beauty Steal" items.
Ulta's 21 Days of Beauty Event | Fall 2017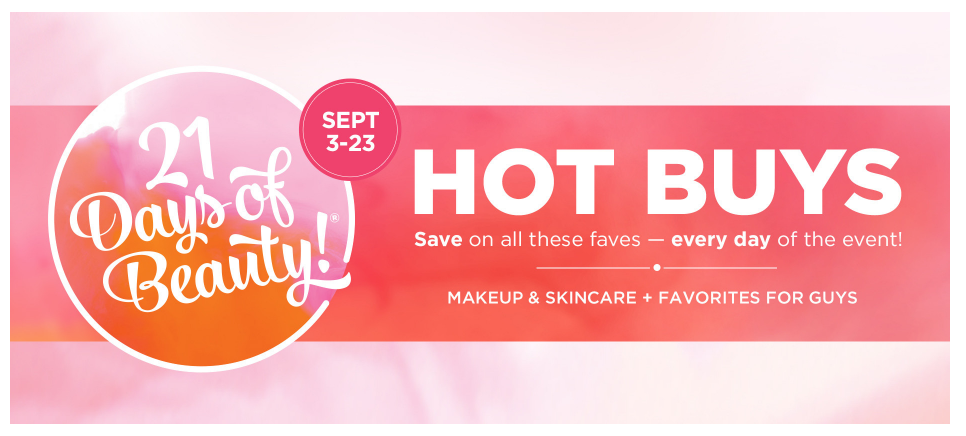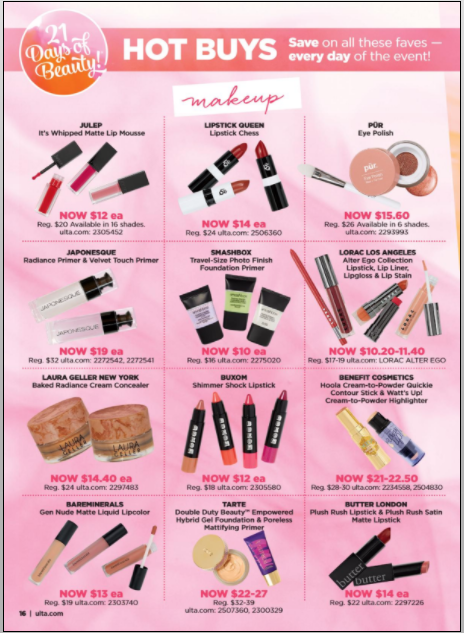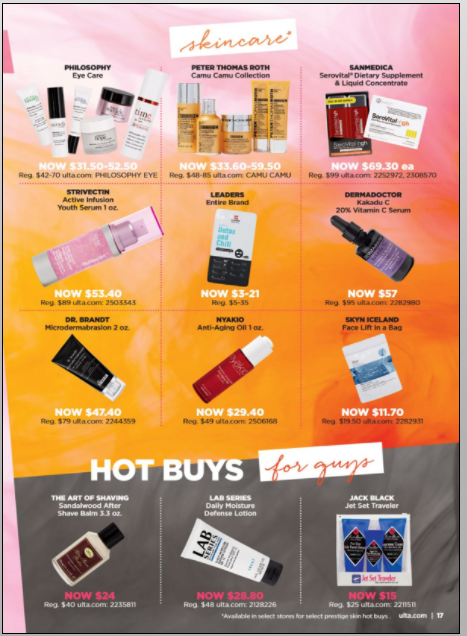 Take a look at what's offered each day!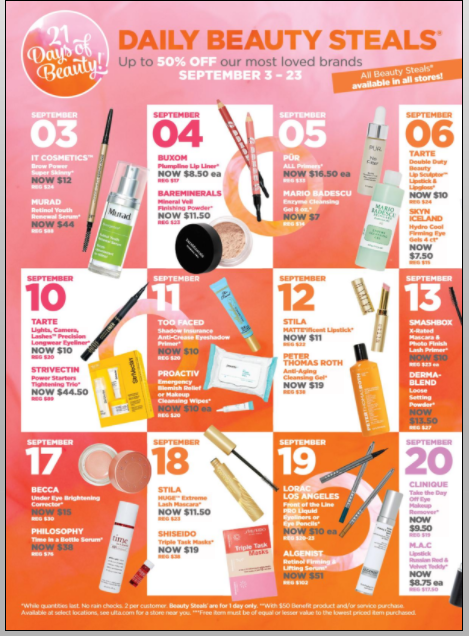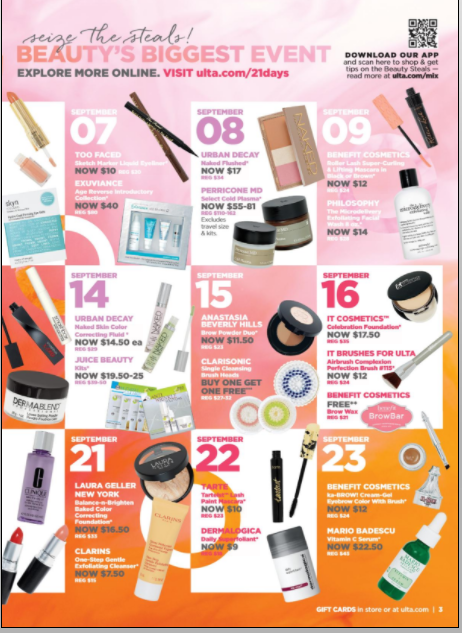 My 21 Days of Beauty 2017 Wishlist:
What items will you be picking up this time around? Happy Shopping!

*Images used are from Ulta.com *
*Post Contains Some Affiliate Links*