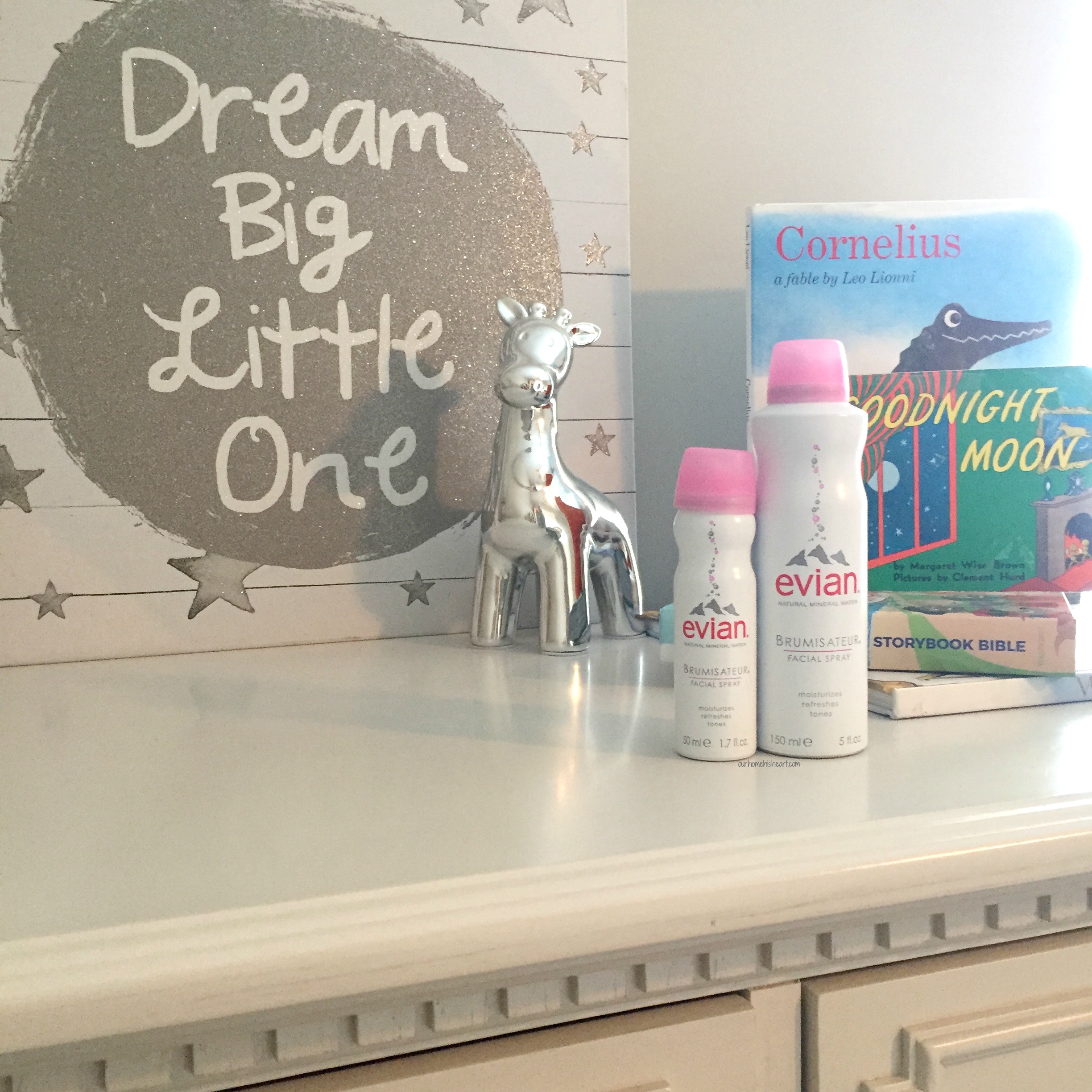 Evian mist is one that has been around for years and we all know we can depend on it to tone, moisturize, and refresh skin. The formula of mineral water is gentle, pure, and has a neutral pH balance making it ideal for all skin types, even the most sensitive. It's good to know that something that we can use in a daily beauty and skincare routine is gentle enough to be used on our kids skin, too!
Because …  multi-taskers = any busy mama's BFF 🙂

Evian Facial Mist Makes Caring for Your Child Easier. Here's How: 
Jake loves waffles for breakfast, which means little sticky hands and face are inevitable! Grabbing my bottle of Evian and a paper towel gets the mess clean in no time. Since the mist sprays out super fine, it is light enough to be applied to children's skin directly. When diaper changes and meals get a little messy, Evian spray is a quick, gentle, and effective way to clean it up.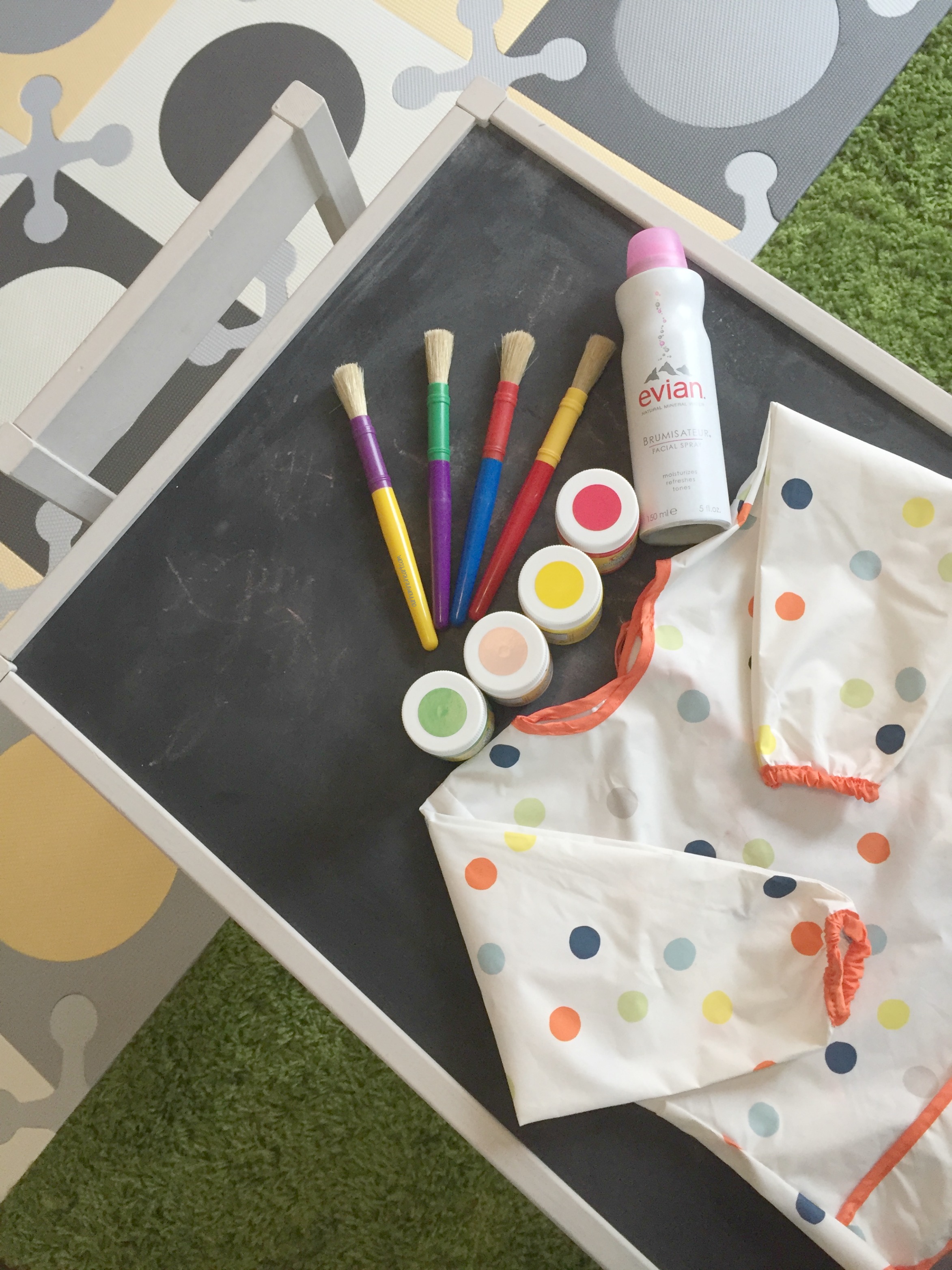 Arts and crafts are our favorite! When we aren't doing mess-free painting, I keep Evian mist close by for cleaning up his hands and to quickly clean any paint spots that may have gotten on the art table. One little spray and a paper towel gets the job done and my little man is happy again!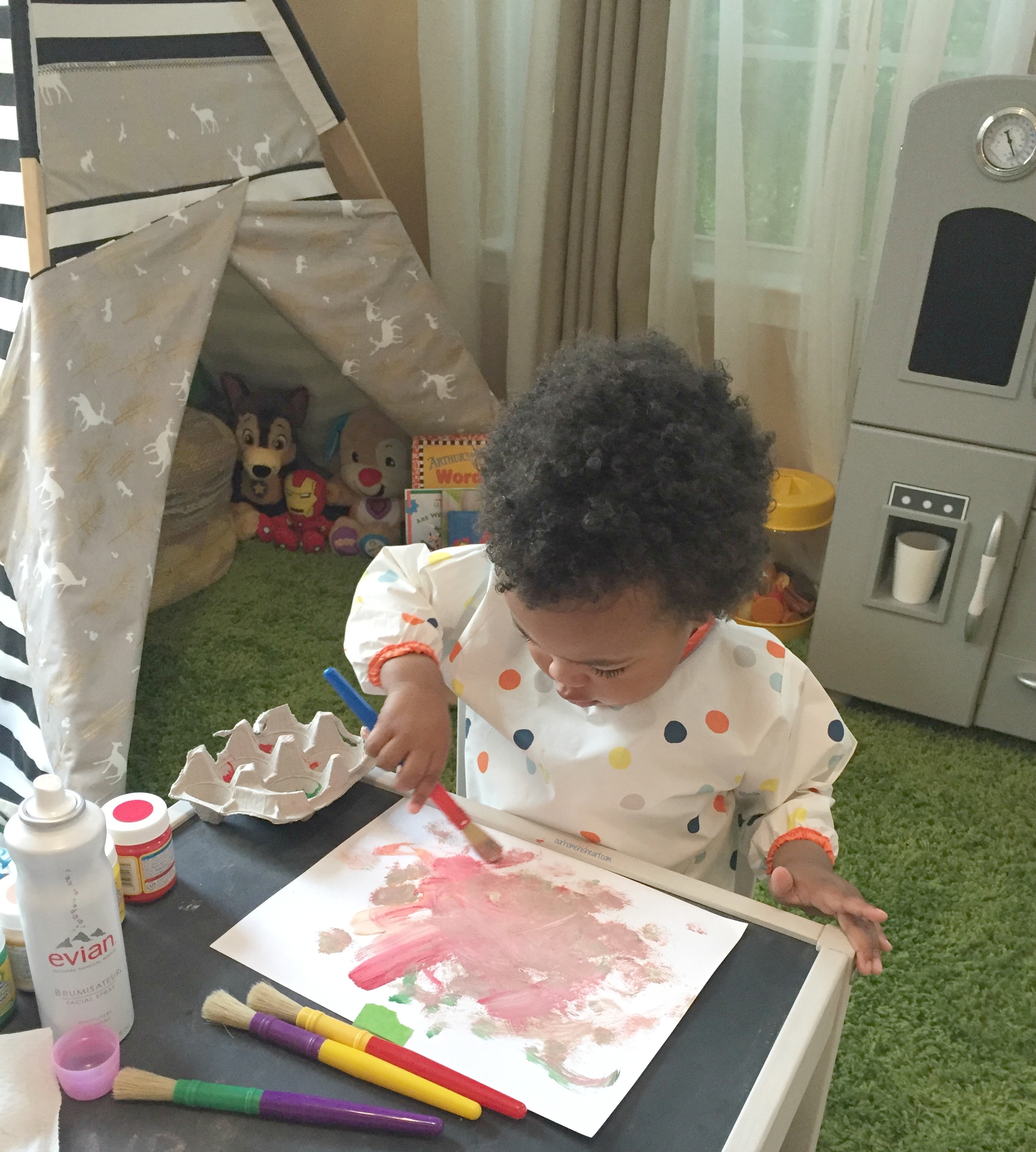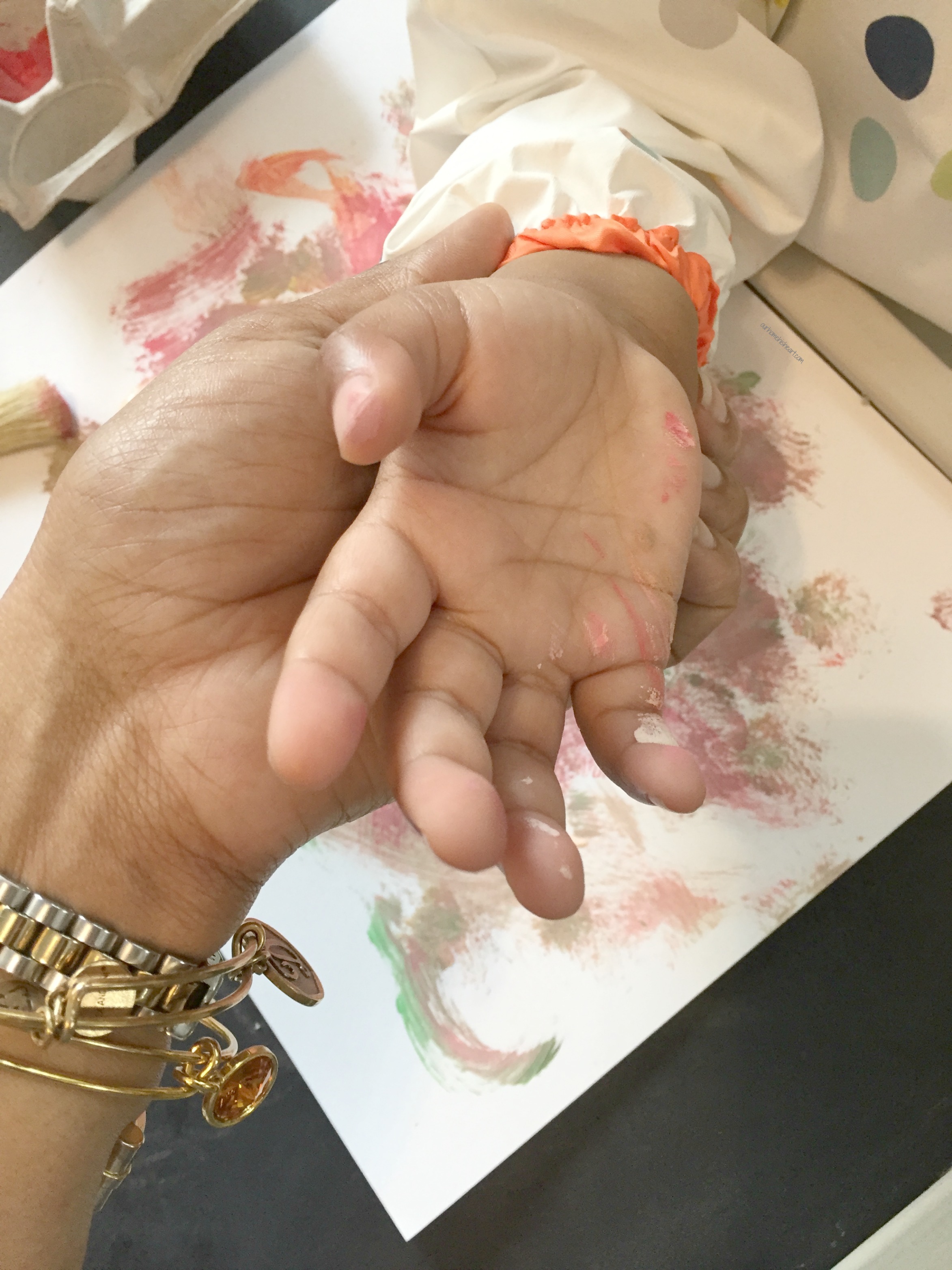 Warmer weather means doing more things outside, especially when you have kids. Evian mist has come in handy when out and about to stay cool, among other things. I've even used it after Jake's swim classes to clean his skin until bath-time, since the chlorine from the pool water can be so harsh.
There are so many ways to use Evian besides using it in a beauty routine! Here are a just a few more:
Use when kids get a little dirty after messy meals out, snacks in the car, and messy outdoor activities
Use during really messy diaper changes (at home or on the go) that require a little more than your usual wipes. Sometimes wipes can dry out a little if not sealed properly, so using Evian to re-saturate the wipes can be a life saver!
Use to cool off a bit anytime it's hot out or after a workout to remove sweat
A great refresher for us busy mama's to touch up our makeup while running around doing things with kids
The perfect poolside, beach bag, and gym bag companion since it helps remove chlorine , sweat, and sea salt
Use to touch-up your child's hairstyle.  It's great for refreshing curls!
Kids LOVE getting misted with Evian! I've even used it just for fun with Jake because he giggles and says "More water, Mama! Kind of like a portable mini sprinkler …  hey, why not?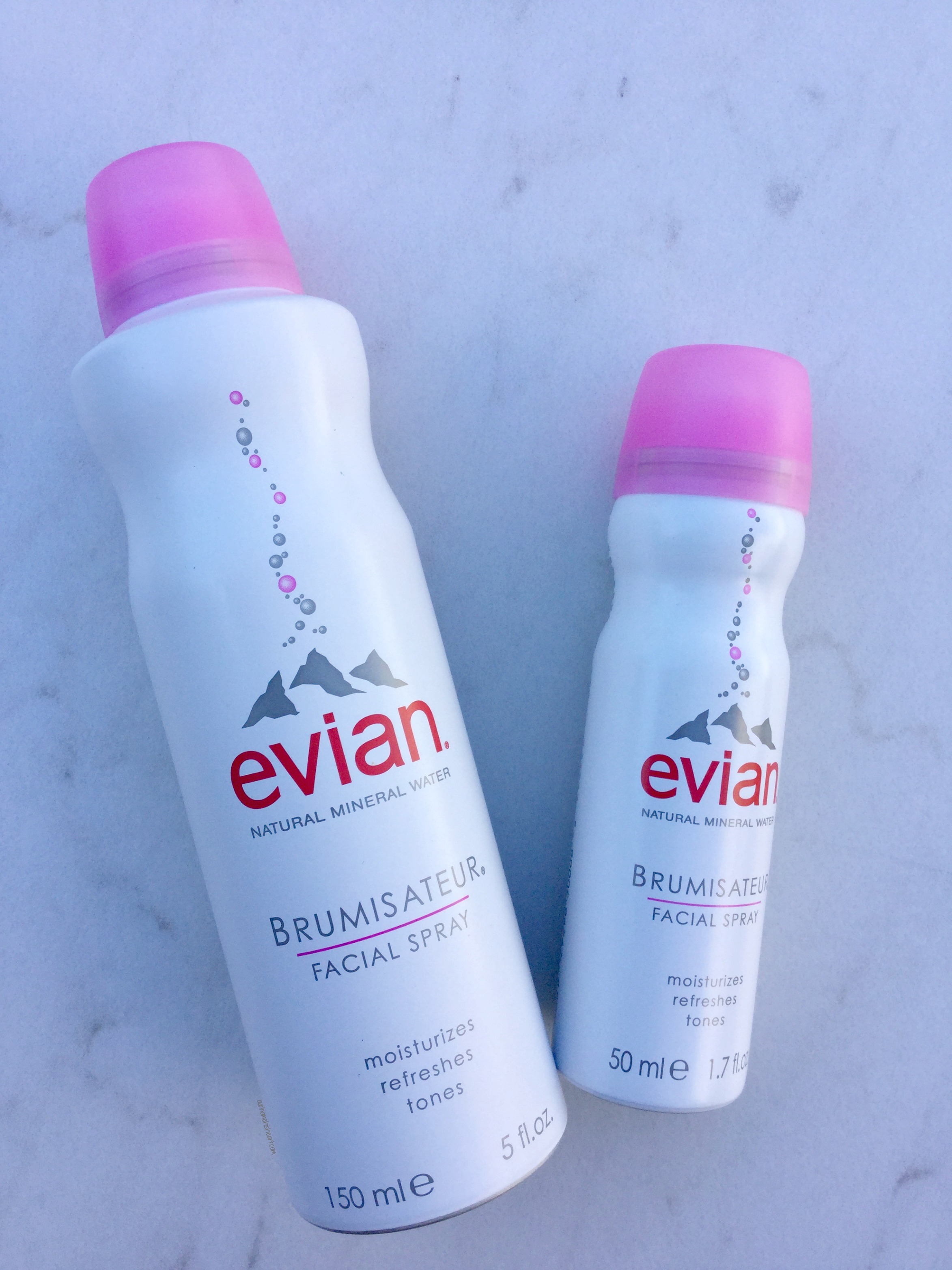 The canister is leak-proof so there's never a mess in my bag. Evian comes in a full size, as well as a convenient small size that's perfect to throw in any bag.
***Now you can enter a special giveaway to win a Skip Hop Duo Signature diaper bag in heather grey. The diaper bag will include a 10 oz. , 5 oz. , and a 3-pack of travel sized Evian sprays! ( $117 total value)! 3 winners will be chosen. Enter here – hurry it ends soon!
*This is a sponsored post. As always, all ideas, thoughts, and opinions are my own.*