I would like to welcome Amy from LuxeDecor to Our Home His Heart today as a guest writer. She has unique and stylish ideas for getting your fireplace ready for fall.  Enjoy!
A cozy fireplace can be the ultimate autumn game changer. By decorating an inviting mantel, there is even more reason to stay home during the cool wintery months. Forget the long road trips and crowded airports, if you're hoping to nest next to a warm and welcoming fireplace, there are plenty of ideas for accessorizing a space fit for a staycation.
Here are a few ideas for giving a fireplace some chic charm for fall: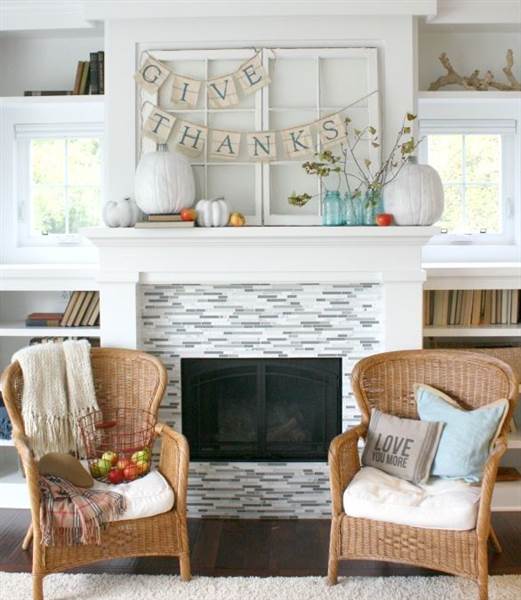 Image Credit: Image Via Today
A serene and stylish mantel isn't overdone or fussy. A few simple pieces of décor add a bit of fall flavor to a modern mantel. Ceramic pumpkins, glass bottles and an inspirational sign give this harvest-minded mantel a bit of seasonal spirit.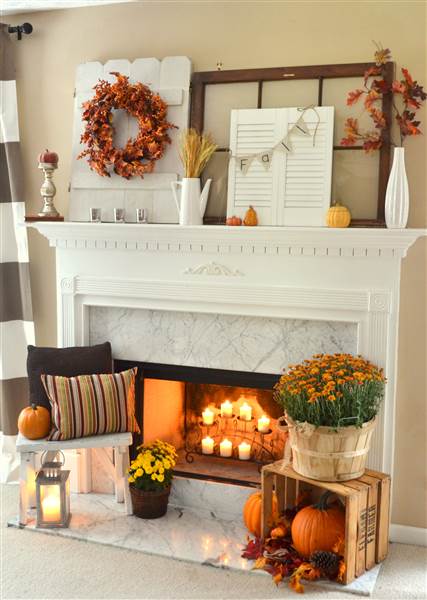 Image Credit: Image Via Today
A friendly fall hearthside is outfitted with creative décor. A picket fence piece, shutters and a windowpane offer this fireplace an appealing aesthetic. Plenty of pumpkins, candles and leaves give this space bewitching vibes.
Image Credit: Image Via Thistlewood Farms
A unique fall mantel is lovely and unexpected with a plethora of plates. A variety of pretty sayings and quotes offer this mantel a graceful twist on traditional fireplace accessories. Perfect for those who love crafting and creating art pieces, this mantel will delight any houseguests.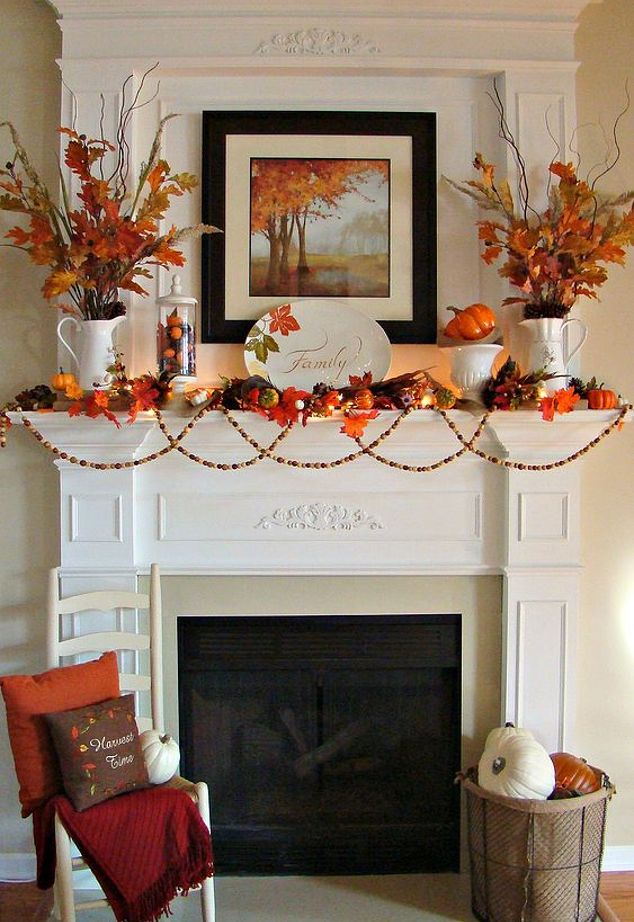 Image Credit: Image Via Home Esthetics
An autumn charged fireplace is filled with colorful oranges, browns and greens. A 'family' plate focal point offers a fashionable statement piece for a snuggle spot. Homey extras like a throw and pillows give this winning fireplace more tranquility.
Guest Post By Amy Spagnola for LuxeDecor.
Thanks, Amy!