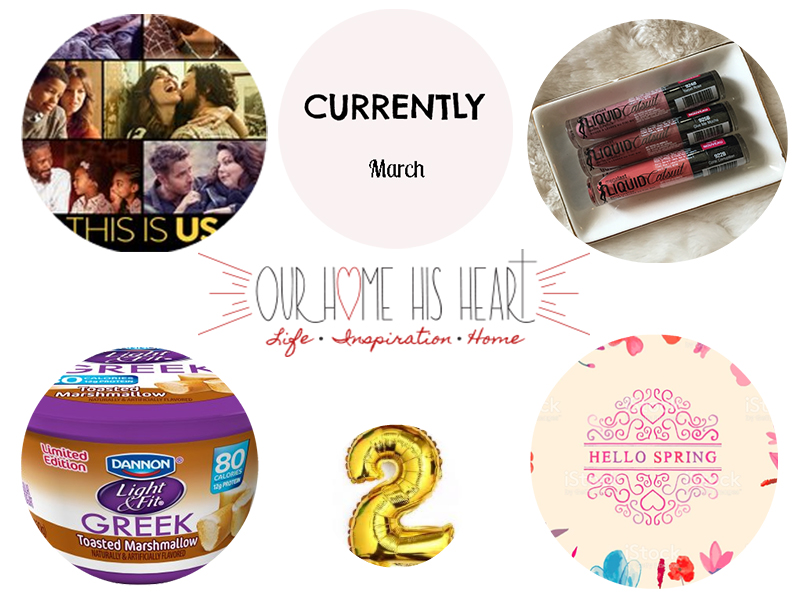 Just like that, It's March! My last currently post was quite a while ago but I'm excited to get back in the swing of things!
Today I'm linking up with Anne and Carrie to share what I am currently…
Watching | This Is Us. I can't always catch it when it airs during the week, so thankfully it's easy to catch up on Hulu with Eddie. This show is well written and just so sweet! I always have to have my tissues near by me when we watch, anyone else?!
Eating | Toasted Marshmallow flavored greek yogurt- YUM! Mixing in a little granola really makes this a little sweet treat from time to time. [Read more…]