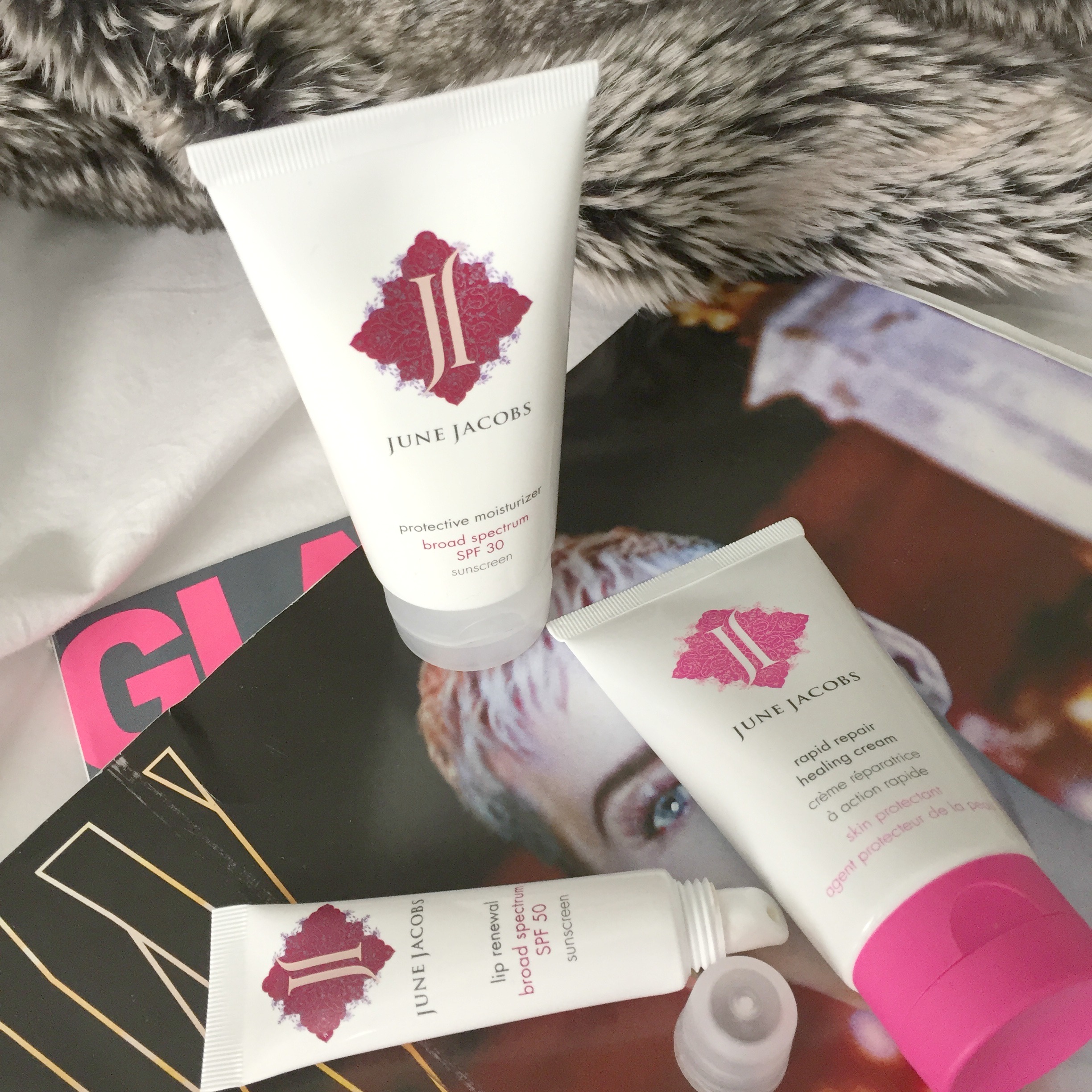 JuneJacobs – sister brand to Peter Thomas Roth- is a natural & spa-inspired  product line. Every product is made without any parabens, preservatives, synthetic dyes and fragrances, sulfates, and petrochemicals. Each product delivers immediate and long term premature aging benefits.
I've been testing some things out over the past few weeks … these 3 products are must-haves, friends!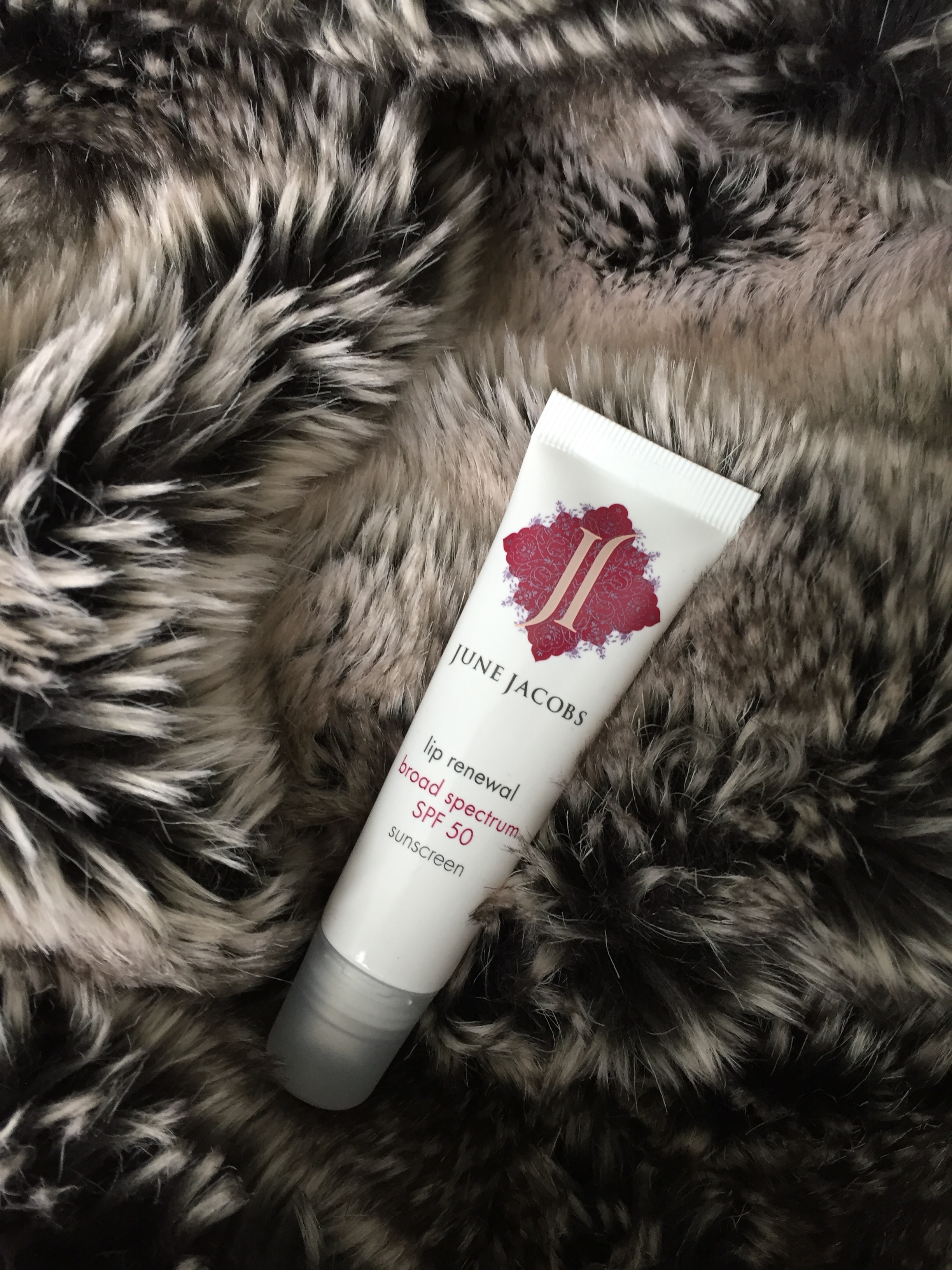 LIP RENEWAL SPF  50 – Good for those sunny days, this lip balm with SPF keeps lips protected and healthy. Squeeze tube packaging is always convenient while out and really keeps things sanitary. I love tossing this in my bag to make sure my lips stay soft. Nourishing ingredients like Goji Berry moisturize lips naturally with no petroleum.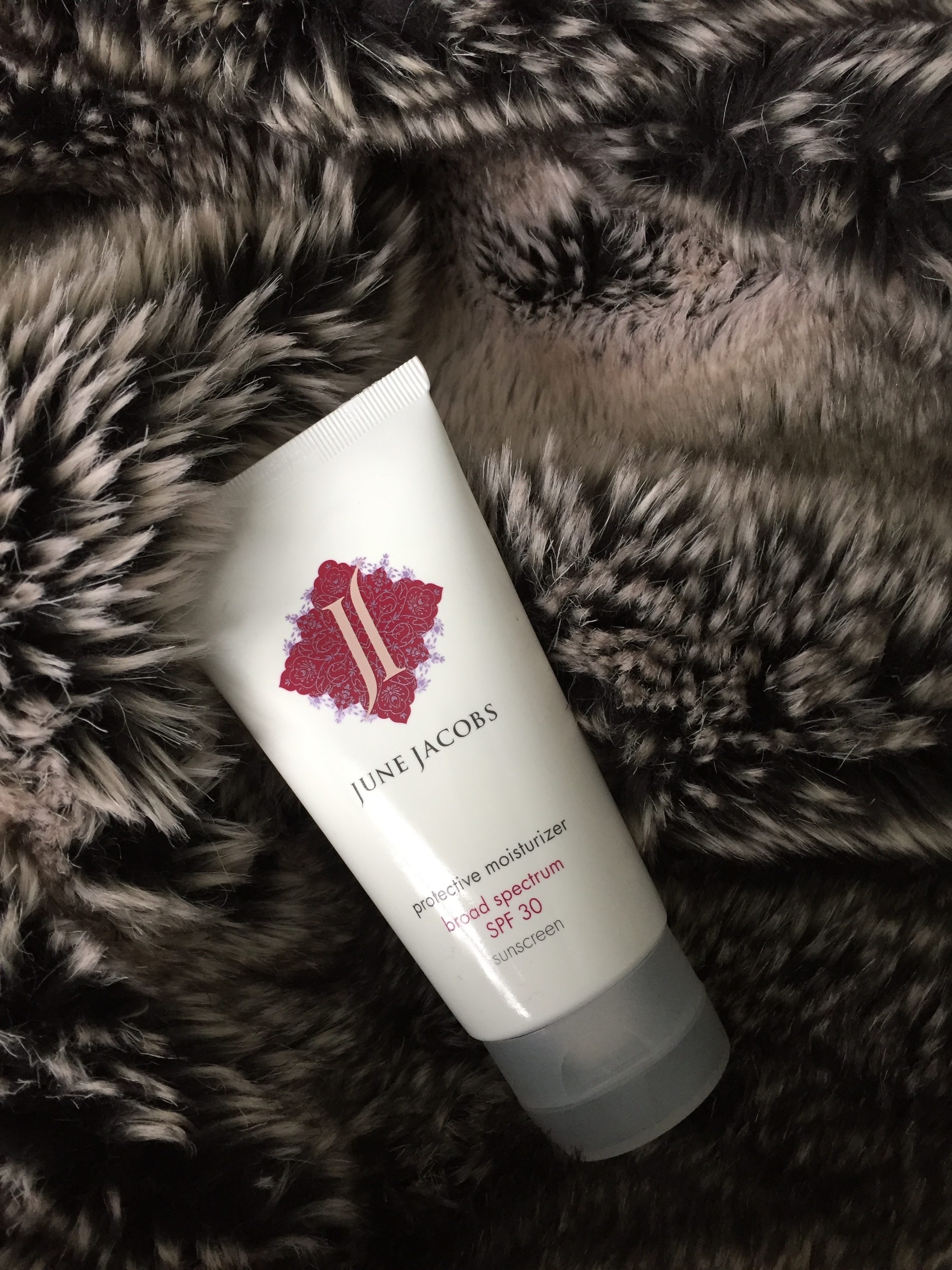 PROTECTIVE MOISTURIZER SPF 30- Typically for daytime, I like to use a gel moisturizer. Using this moisturizer with sun protection when my skin needs just a bit more hydration has worked out great so far! It's  not super heavy and is so gentle. Even the most sensitive of skin types can use! I can tell already that this will be a staple moisturizer during the cooler months coming up.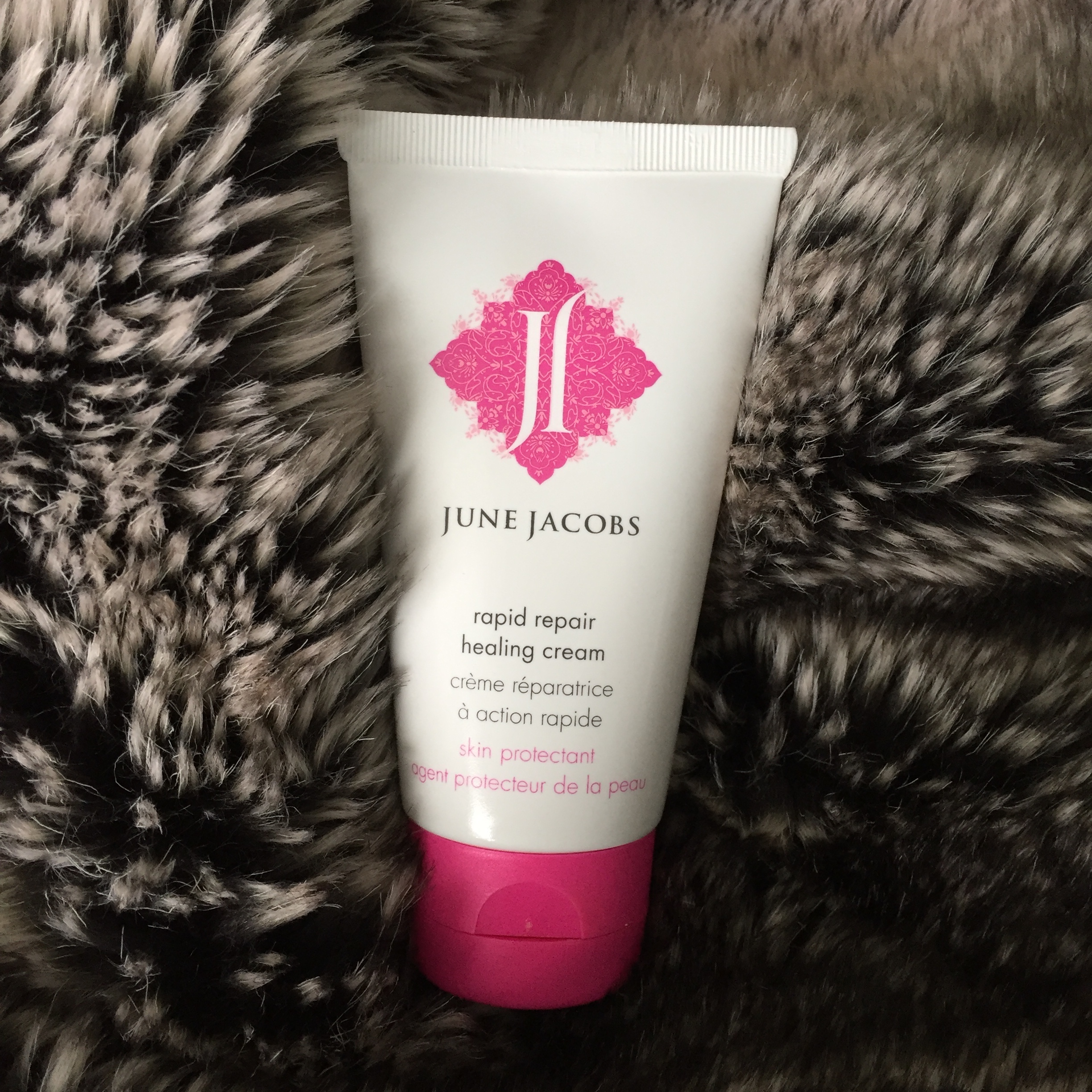 RAPID REPAIR HEALING CREAM- I use this on my face AND body to improve skin texture, keep skin looking young. It even speeds up skin's recovery! It Absorbs quickly and rejuvenates skin … really an amazing daily moisturizer! Tip: It's really good after shaving too to help with any nicks from the razor 🙂 
Have you tried June Jacobs skincare?
Wishing you all a great weekend!

*This is a sponsored post. As always, all opinions are my own and come from my personal experience with each product.*