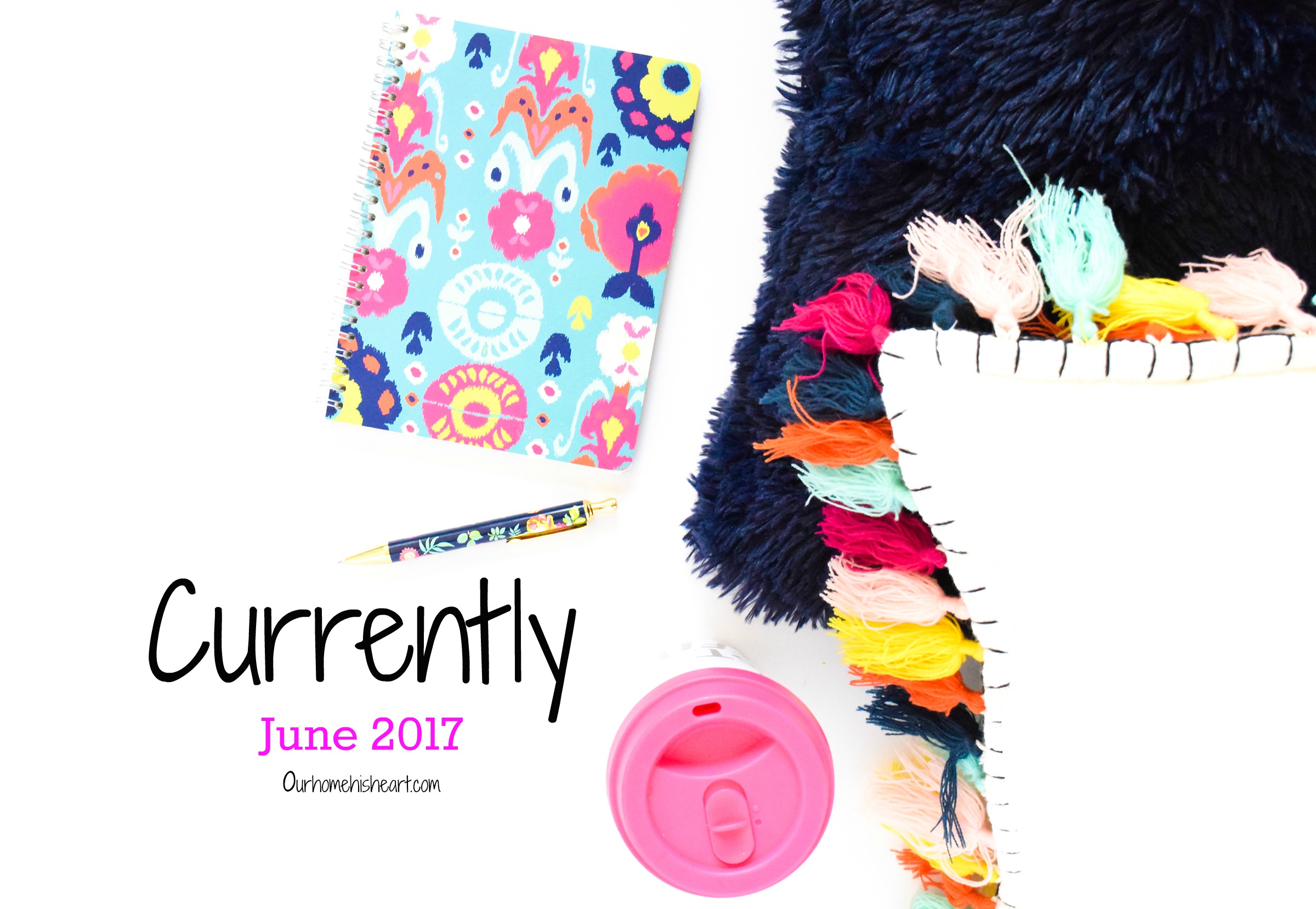 I hope you are having a great week!
Linking up today to share what I'm currently …
Planning| Lots of fun things to do with Jake this summer! We started a summer Bucket List, so it's time to start crossing some things off 🙂 .
Wishing| Time would slow down because it seems like the year is flying by! Hard to believe its already June. Anyone else feel like time is zooming by?
Learning| Something new every day about life with a 2-year-old! They're so busy, so talkative, and so entertaining at this age. Loving it!
Browsing|  For the perfect storage ottoman for our family room spruce we have been working on. A storage ottoman is perfect for families with small kids. I'm also on the hunt for some really nice coffee table books and a decorative tray. One that I will be purchasing for sure is Elements of Style by Erin Gates. The cover is beautiful and it's just my style!
Going| Not sure where we will go this summer, but definitely wanting to go on a little vacation at some point! There are plenty of local things to do, so I'm sure we will be checking out a few of those events, too.
What are you guys up to this month?
Thanks Anne and Erin for linking up!