There are lots of gems at the drugstore! It seems like new things are always being released, which makes drugstore shopping more fun! This week I grabbed some things to try and wanted to share them with y'all. Just keep reading to see my little drugstore beauty haul!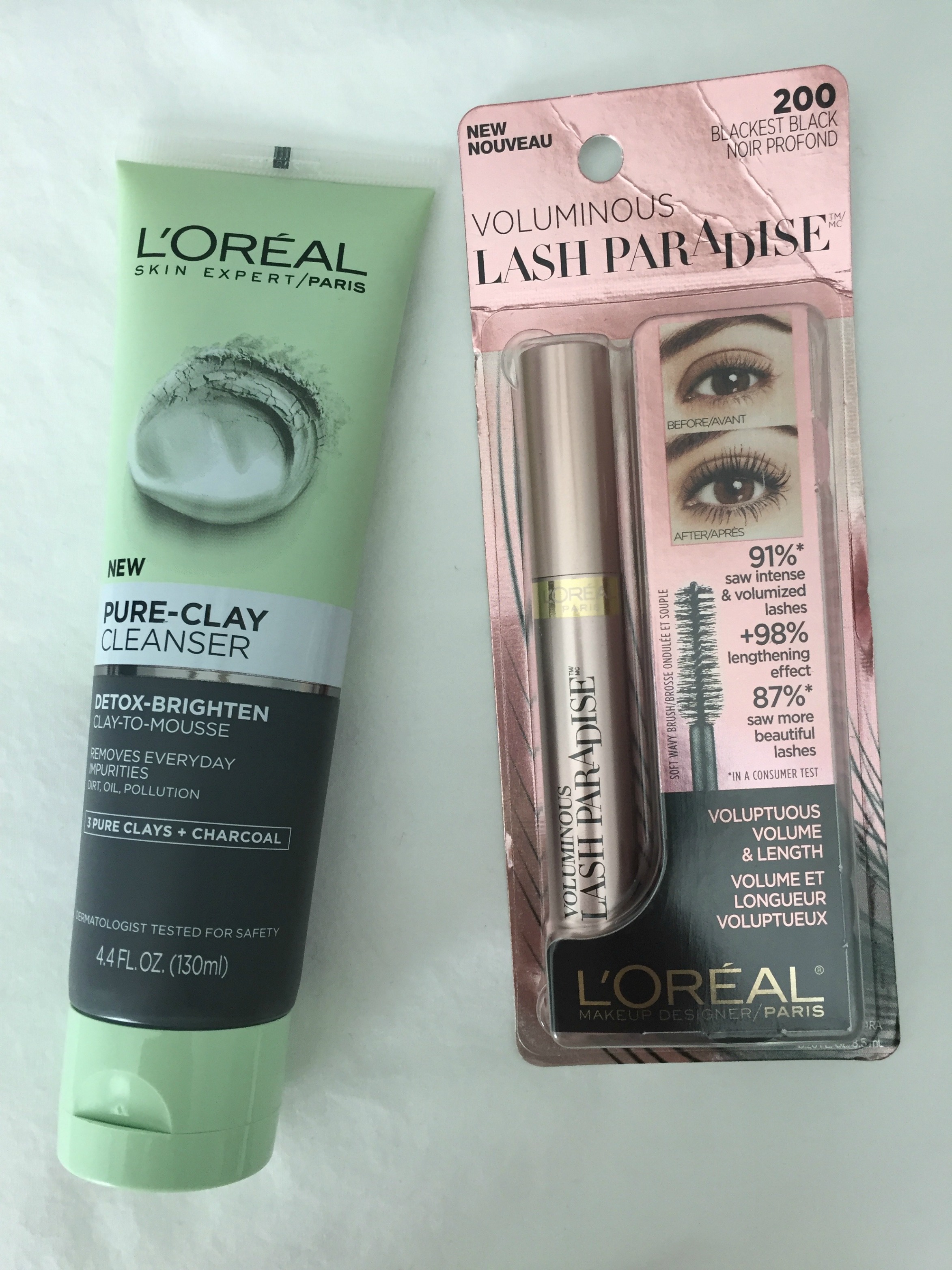 L'Oreal Pure-Clay-To-Mousse Cleanser
There has been major buzz about these Pure-Clay cleansers going on in the beauty world! I have been looking for them for a few months and was so happy to finally find them on the shelves. It comes in 3 variations, and I grabbed the Detox and Brighten Cleanser. I hope that since I'm already a fan of the Detox and Brighten L'Oreal Pure-Clay Mask, I will like this cleanser version just as much. Check out the 3 varieties of Pure-Clay cleansers available!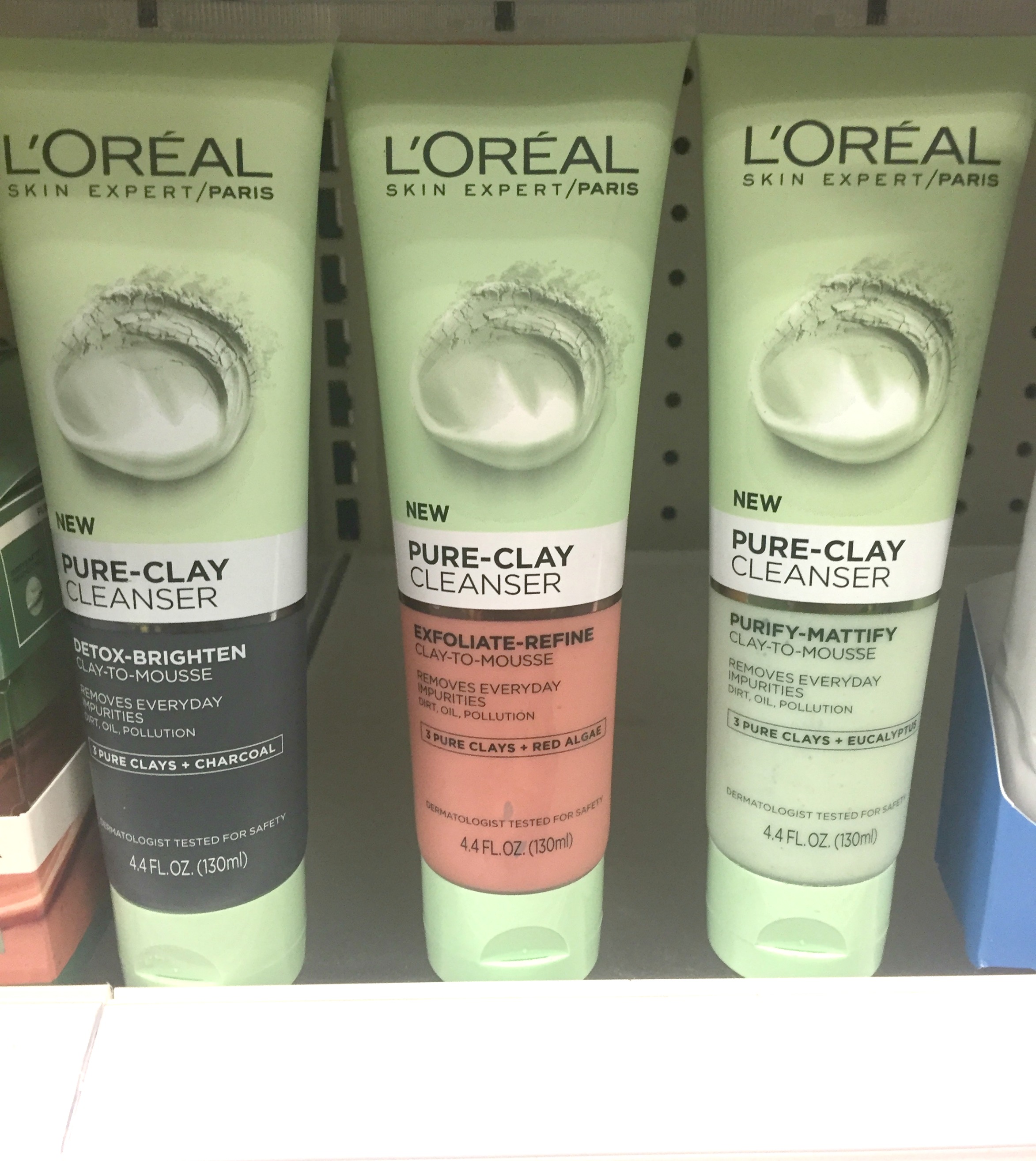 Drugstore Beauty Haul
L'Oreal Voluminous Lash Paradise Mascara
Let's just stop and admire this pretty packaging for a minute, shall we???! Pretty packaging aside, this one was also on my list after seeing many excellent reviews promising to make your lashes amazing. I wonder if it's really a dupe for Too Faced Better Than Sex Mascara. I'll report back and let you know!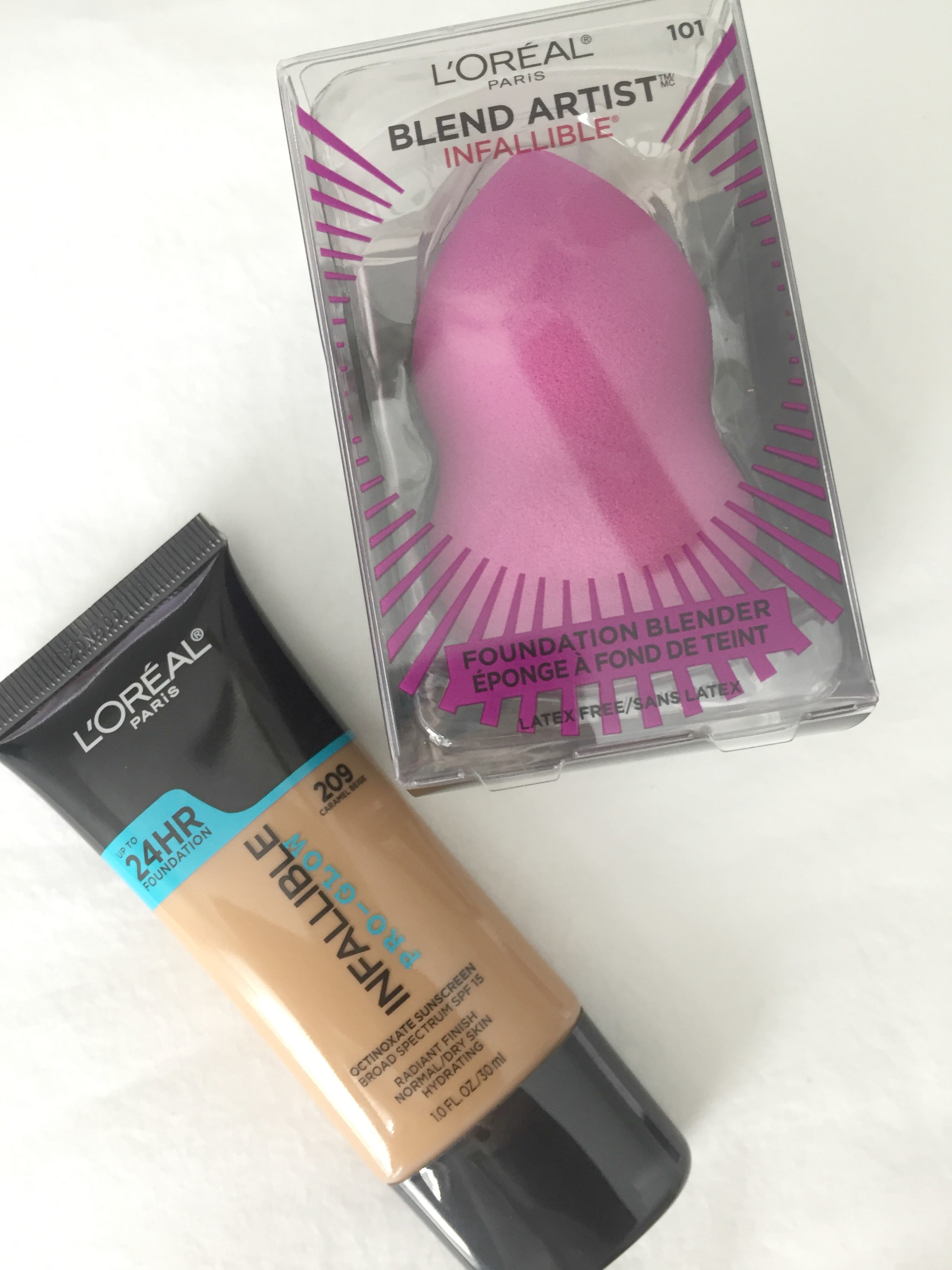 L'Oreal Blend Artist Infallible Foundation Blender
I have high hopes for this blending sponge. My Real Techniques blending sponge needs to be replaced, so I grabbed this one in it's place this time.
L'Oreal Infallible Pro-Glow Foundation
Because I am oily, I tend to stay away from any foundation that says it "glows" because I'm not really into dewy looks. This one gets great reviews by everyone it seems, even us oily girls, so I have been curious about it. The original Pro Matte is lovely, so hopefully this one will be as well! I do like that this one contains sunscreen. I'm thinking this might be nice to use once weather cools down more for fall when I'm less oily.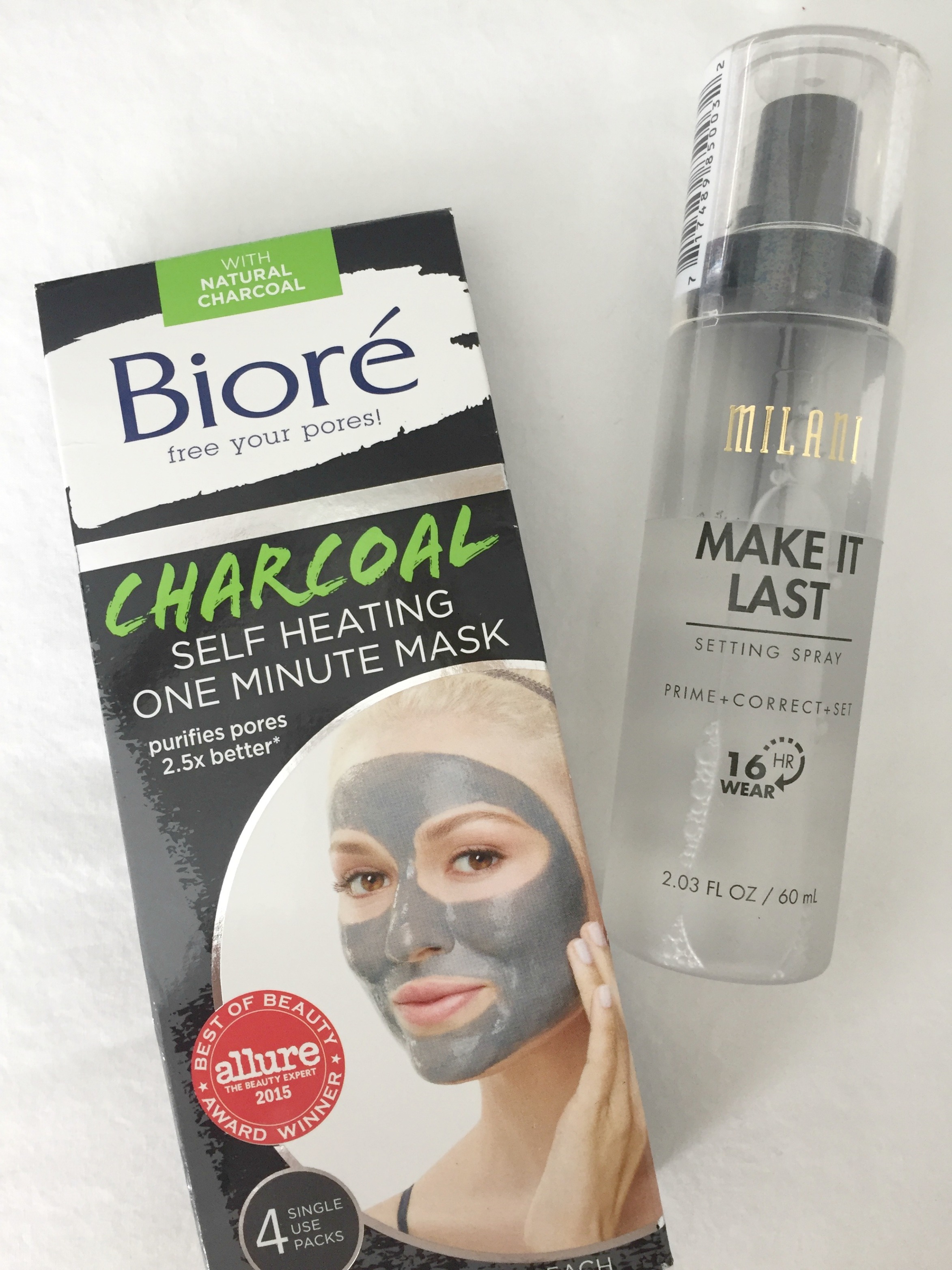 Milani Make It Last Makeup Setting Spray
Makeup setting sprays and facial mists are hard to resist! I got this one to use for whenever I am back to using my liquid foundations more regularly again this fall.  This one is highly recommended by many, so I'm hoping I like it just as much as my favorite one from Urban Decay. It'll be interesting to see how it performs before makeup application as a primer water, as well as after for setting makeup! Multipurpose products are always a winner 🙂
Biore Charcoal Self Heating One Minute Mask
I used to use these back in college! I've since discovered many more masks, both high and low end, that are great. When I saw these while shopping around, I thought they'd be good for those masking nights where I am short on time. These take only 1 minute to detox the skin and being individually packaged (4 individual masks) makes them perfect for travel and overnight trips.
That's all I picked up from the drugstore this time around! I'll keep you posted on how things work out!
Have you tried any of these things?
Shop This Post:
Have a great weekend, friends!
*Affliliate Links*