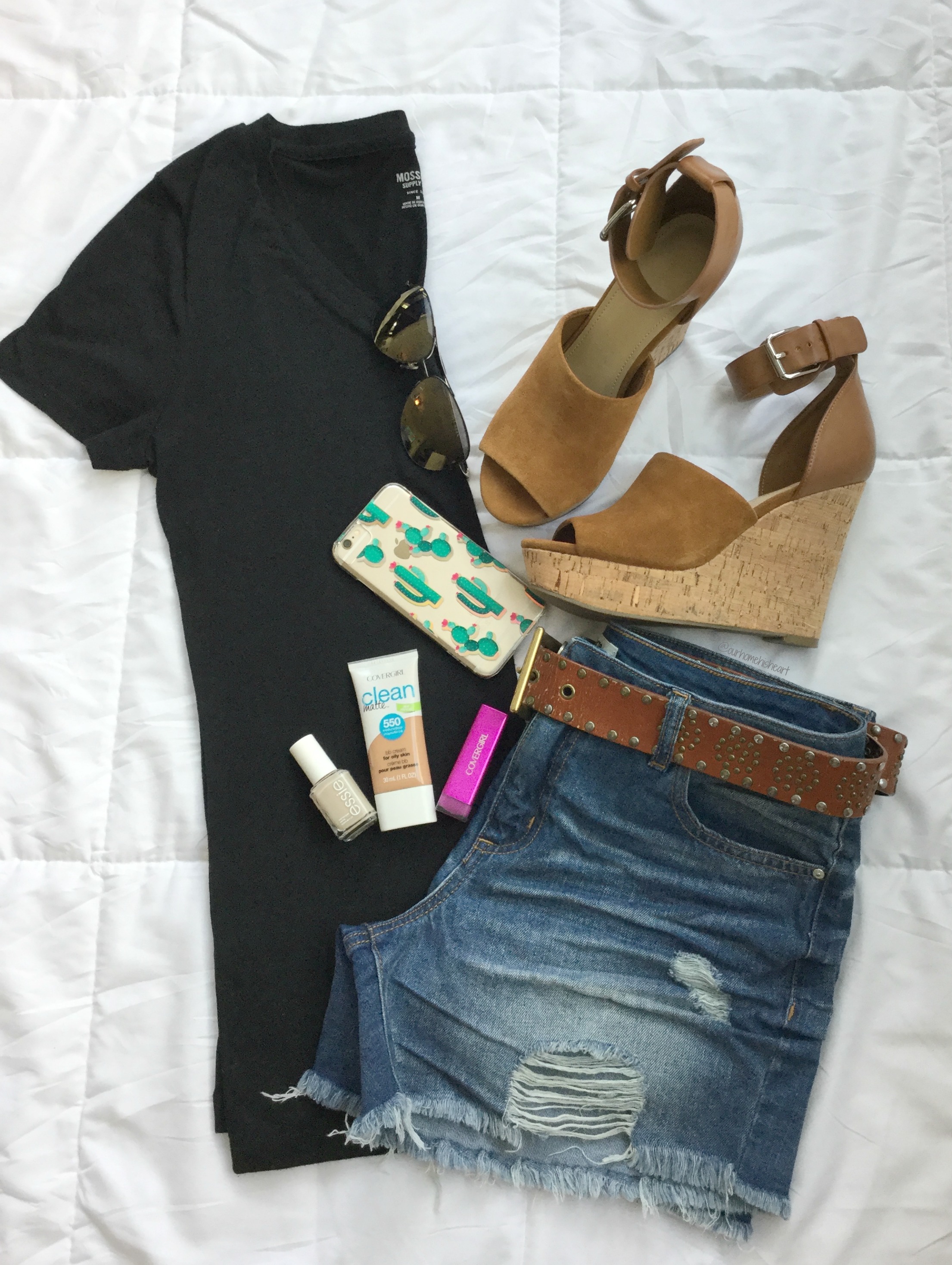 New season, new set of essentials! No matter what the weather, I'm all about what is easy and comfortable. Today, I'm talking about a few of my spring essentials and these are the things I have found myself using a ton. I'm sure will still be using them all well into the summer, too!
Spring Essentials 2017
Cut-off Shorts
I was happy to find a good distressed pair that isn't too long OR too short. I love the way these look on! A simple tee, good shoes, and accessories paired with a great pair of cutoffs is pretty much the perfect everyday casual look for me.
Cute Wedges
Ahh "THE" wedges! The Marc Fisher espadrille wedges had been on my radar for a while. I found these by Marc Fisher as well, they have the exact look only there's a cork bottom, at DSW for a great price! Wedges are comfortable enough to wear all day and they add some height for us shorter girls 🙂 Steve Madden makes a good exact dupe (find it below) for the espadrille style that I have my eye on as well, but these were too good to pass up for the SAME price!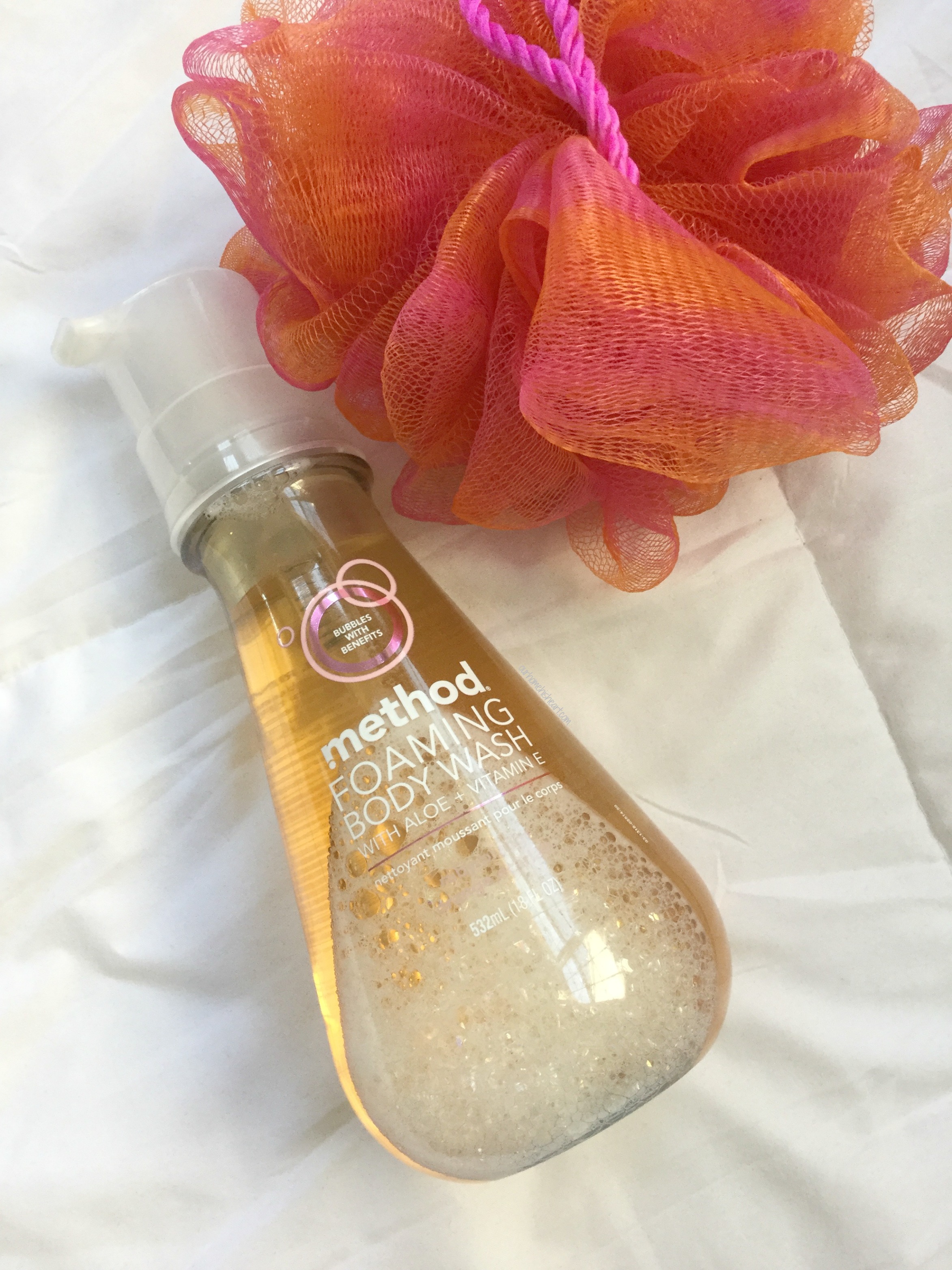 Foaming Body Wash
This new foaming formula of body washes is really big right now, and I can't get enough! I bought this Ruby Orange scent, as well as the Aloe and Mint. I have used up the Aloe and Mint and will be grabbing another! These smell fresh and give off a light scent that lingers, perfect for spring! Bonus points for being fun to use!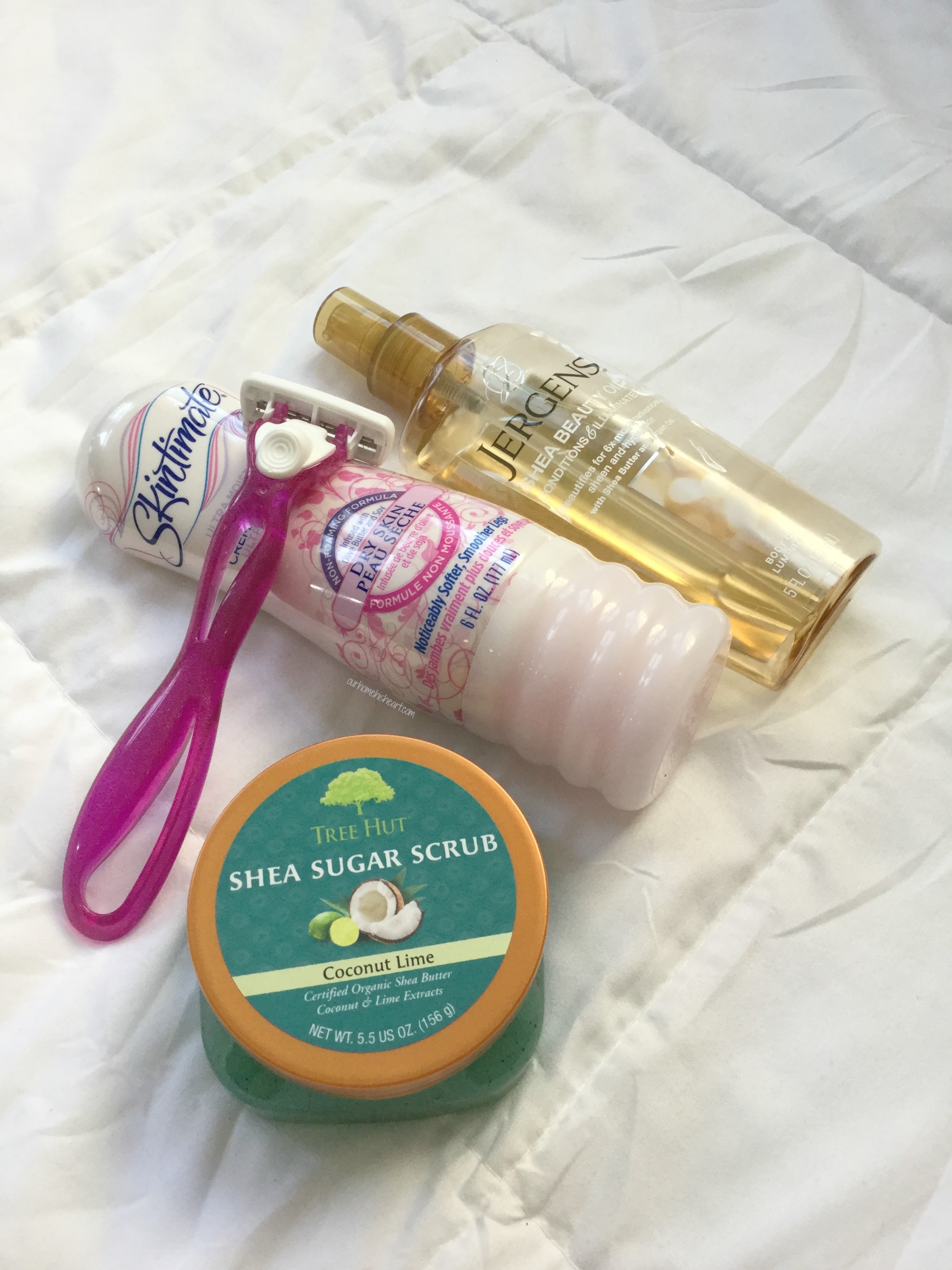 Body Scrub
Exfoliating is key for glowing skin, so I like the Tree Hut sugar scrubs. These don't leave a greasy film on tub or shower and the granules are not harsh. This smells like a tropical getaway and keeps skin smooth. There are so many great scents to choose from!
Lightweight Body Oil
The best body oil! I need to grab another because this one is quickly running out, but it's really light, yet still manages to moisturize. It absorbs quickly and leaves a luminous glow to the skin, plus it smells so feminine.
Shave Cream 
Using a shave cream over using a shave gel just seems to work better for me to get the closest smoothest shave. I like the eos shave creams (and my beloved Cremo) and recently tried this one … very comparable!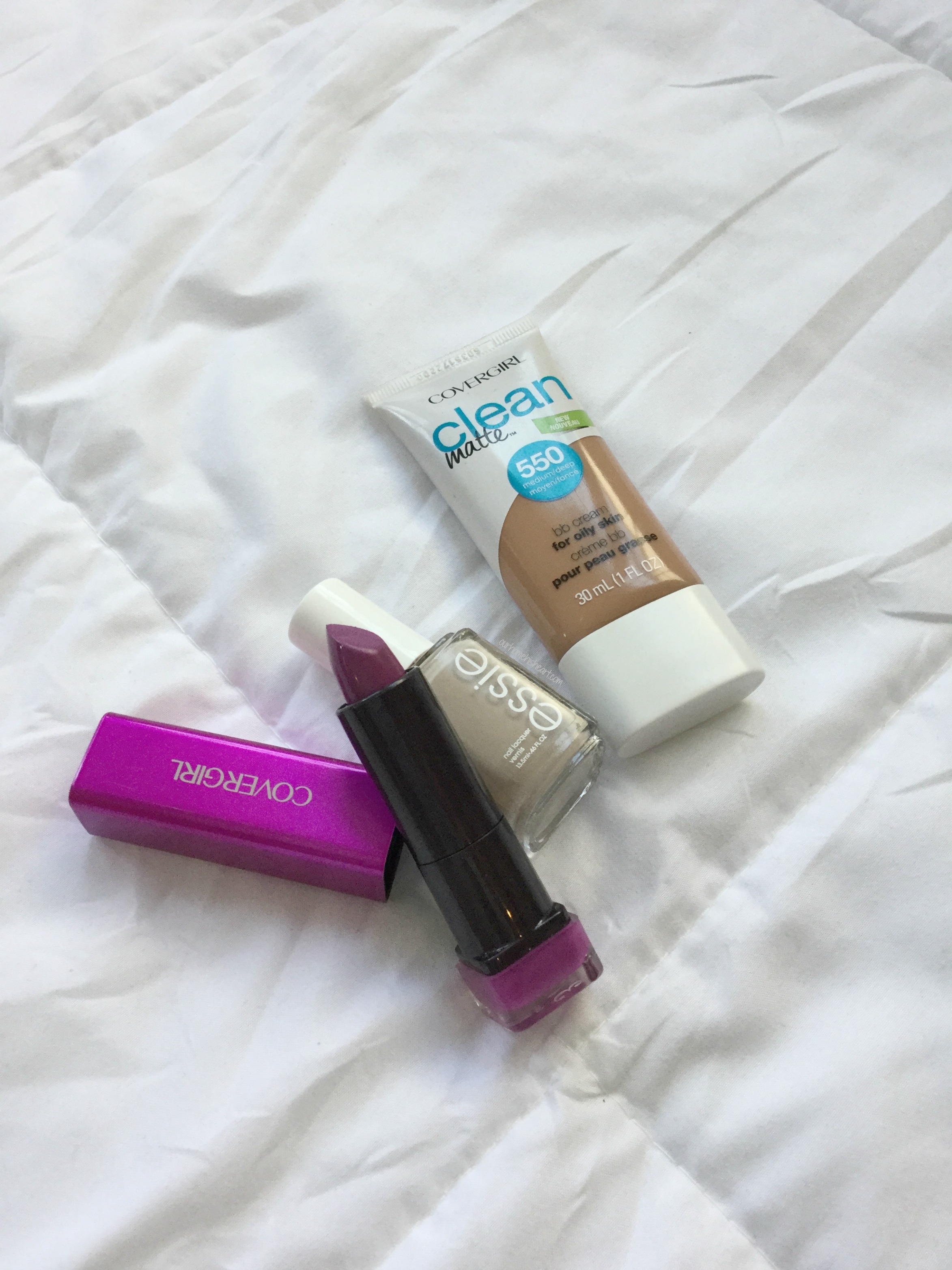 Awesome Lip Color 
When I'm not wearing my $5 obsession, a neutral shade on my skin-tone, I am reaching for either Lipsense in Sheer Berry or Divine Wine by Cover Girl.
CoverGirl Clean Matte BB Cream
My favorite foundation is by Lancome, but I don't like to use it every single day. I found this gem by CoverGirl and now I'm on tube #2 of this stuff! I like to use this for something quick to throw on and go during the day. It's lightweight , gives light coverage, and it never breaks me out. This BB cream even stays matte! I absolutely love it for daytime and when its hot out. I have a few foundations in my rotation right now and this is one of my faves, especially when I want something really natural looking that allows my skin to peek through.
Pretty Nail Polish Shades 
What better time than now to bring on the girly shades and soft neutrals!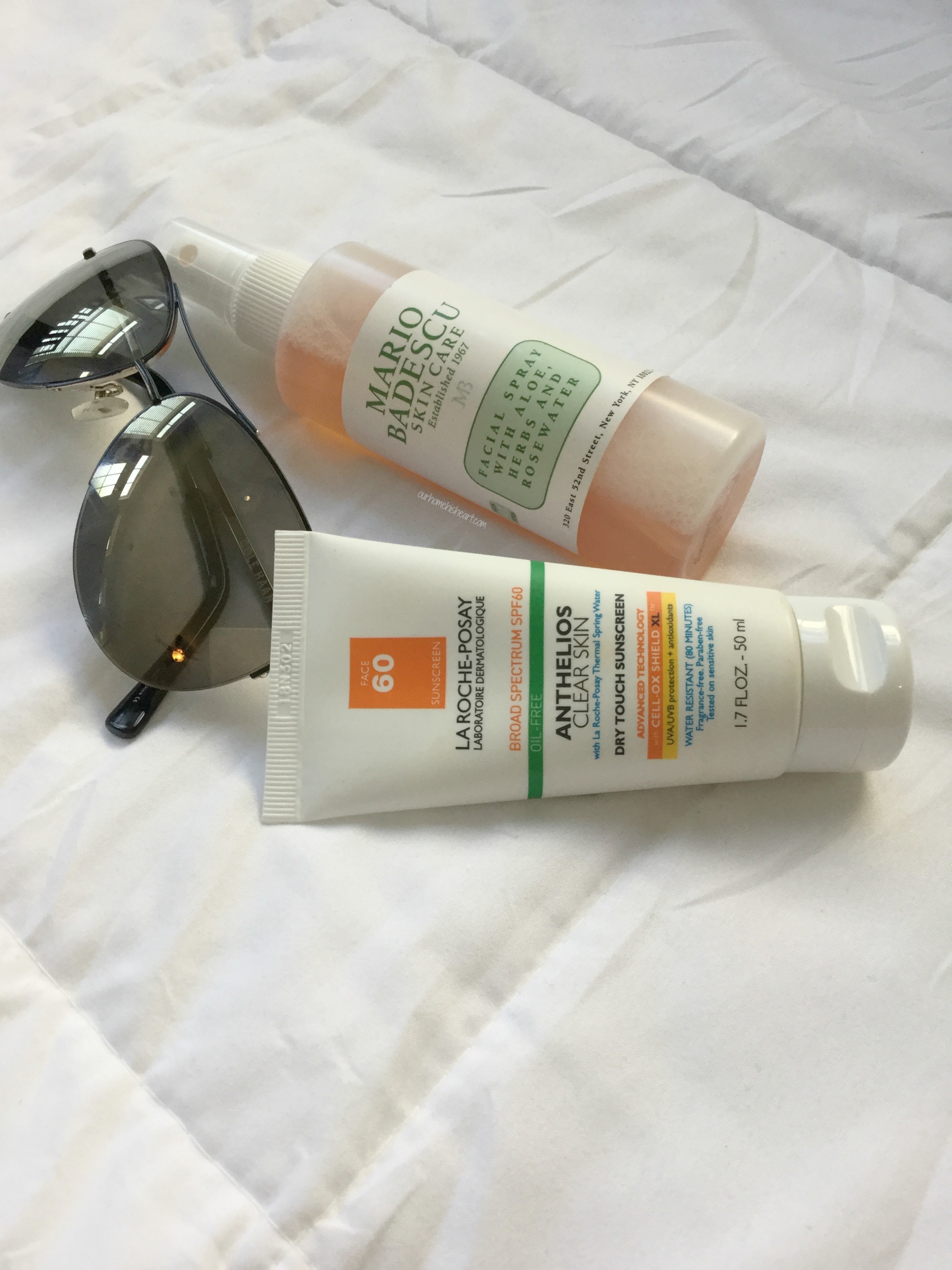 Sunscreen  
Sunscreen is a must, but sometimes it can be hard to find a good one for your face when you are oily, acne-prone, and sensitive! I've tried many, but last summer I found this one by LaRoche-Posay and it stays matte, doesn't leave a white cast, and never breaks me out. Love it! I use the Neutrogena Dry Touch formula for my body and love that too.
Fabulous Sunnies 
Goes without saying, but a good pair of sunglasses adds to any look while also helping to slow down the aging process by protecting the eyes. They also allow us to limit the amount of squinting we do when outside = less wrinkles!  My favorite style is a classic aviator.
Facial Mists
Mists are great to stay cool, refresh makeup, and keep the skin looking plump and healthy. I have so many facial mists in my collection, so I just switch them out from time to time just to change it up!
Shop This Post:
So those are my essentials for warmer weather! What are some of yours?