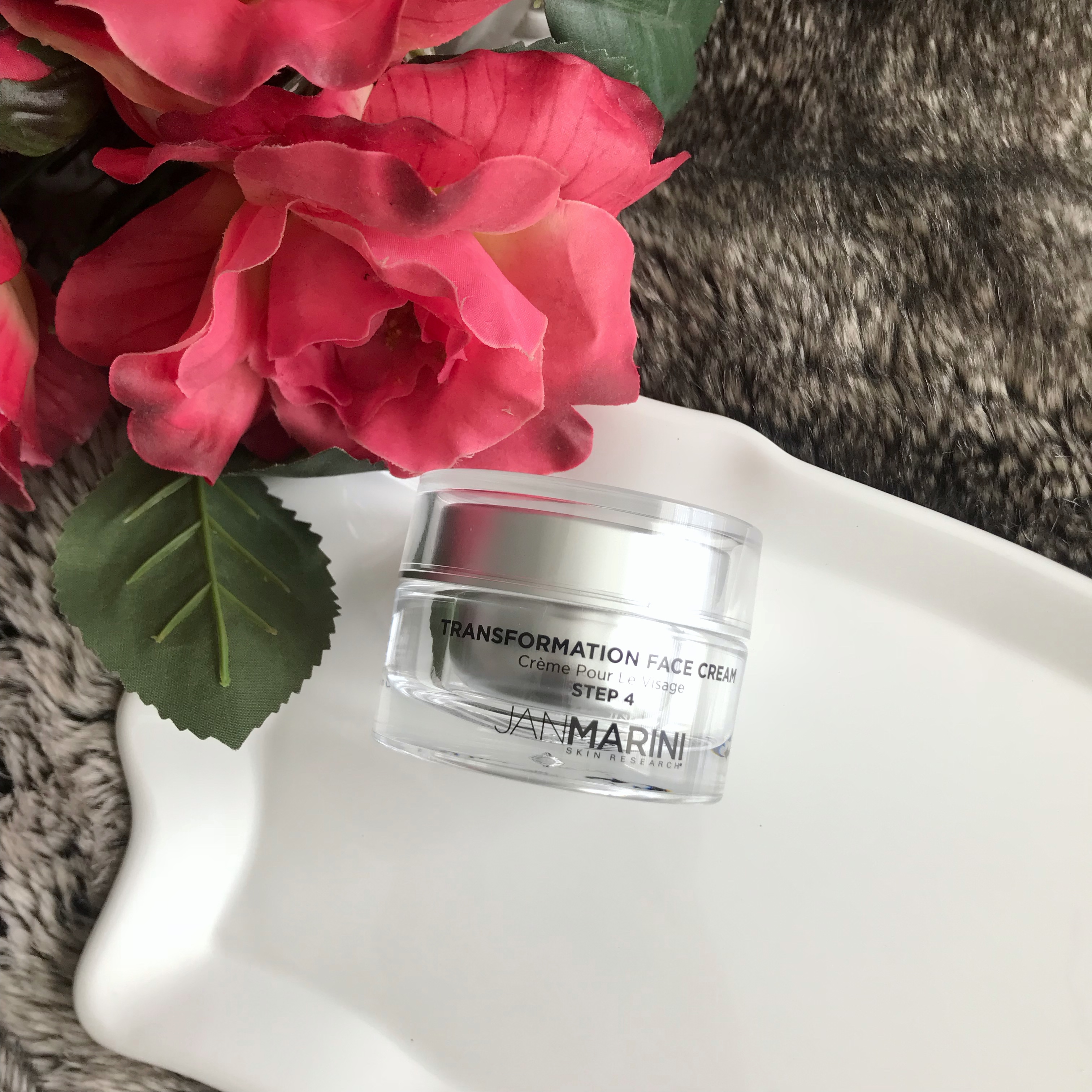 Hey friends, happy Tuesday to you! Hope everyone is doing great as we all prep for springtime … even though it SO doesn't feel like spring is near anymore for most of us! Today I want to talk a little about a product that I was able to try out recently: Jan Marini Transformation Face Cream. I ended up really enjoying it, and I think many of you will like it too!
In the grand scheme of good skincare, we all know that moisturizer is really important. From my experience, whatever moisturizer I use on my skin can completely wreck my skin, or it can be just what my skin needs!
Skin that is moisturized is balanced. And happy skin helps keep us happy because then we don't have to deal with excessive oiliness, dullness, or even nasty breakouts!  🙂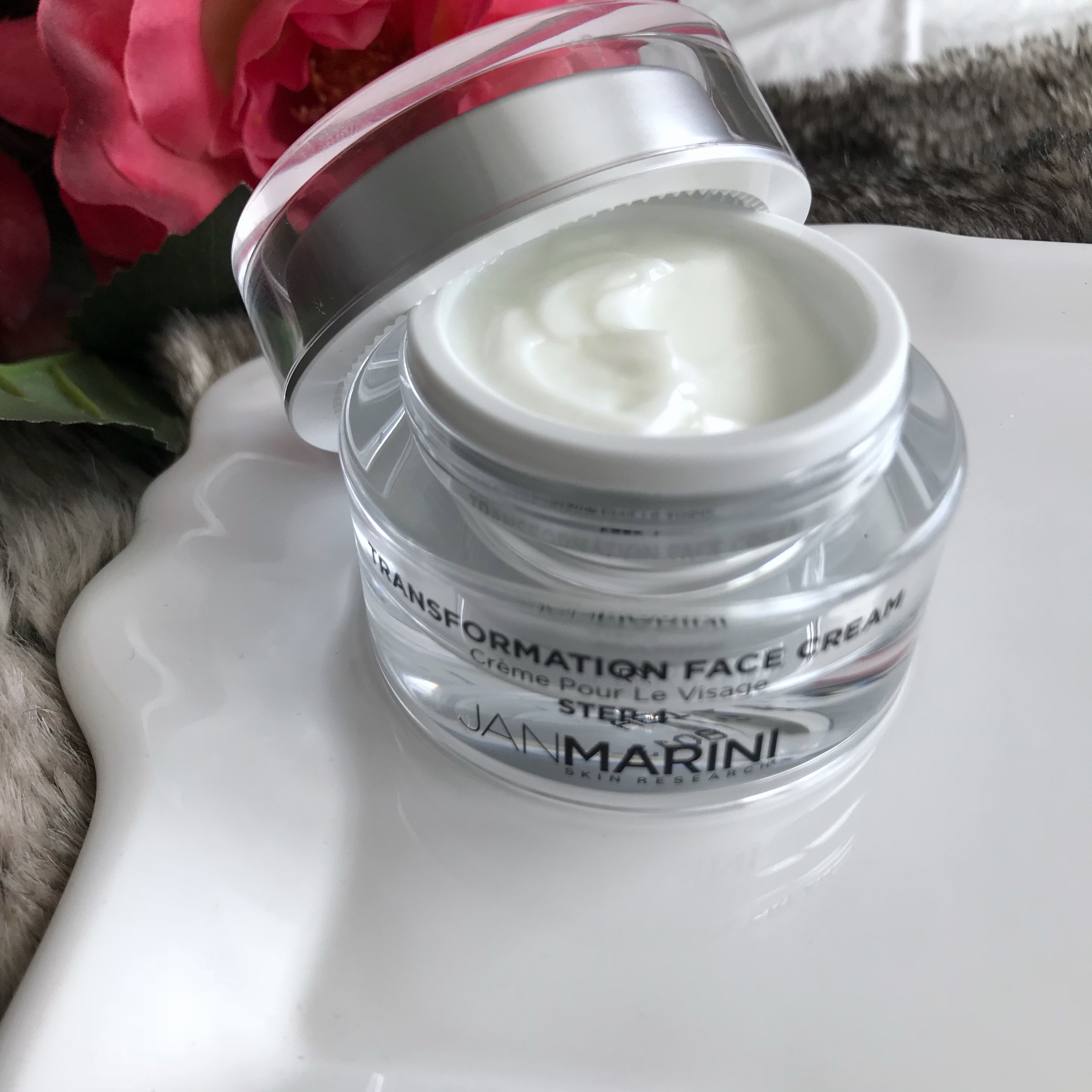 Jan Marini Transformation Face Cream
Jan Marini Skin Research is one of those medical grade skincare lines that seems to always get it right. Their ingredients are great for the skin and are top-notch! I currently enjoy using their Clean Zyme Cleanser & Skin Zyme Mask Duo as a treatment for my skin once a week and always get glowing results! The packaging on their products are very fancy and luxe feeling and every product from them that I've tried actually does what it says.
In a nutshell, this face cream is nice y'all! It contains the finest ingredients like aloe vera, AHA's, antioxidants, Hyaluronic acid,Vitamin C and Peptides to improve any visible signs of aging. Over time, skin appears brighter and healthier overall.
When I first tried it on my hand, I was a bit worried that it wouldn't work for me because it felt a lot heavier at first than the other moisturizers in my collection. I felt like I may end up being a greasy mess after applying it! I gave it a try anyway and once I rubbed it in, I felt no heavy feeling at all! I also notice no oiliness left behind either and best of all …. no breakouts from it, either!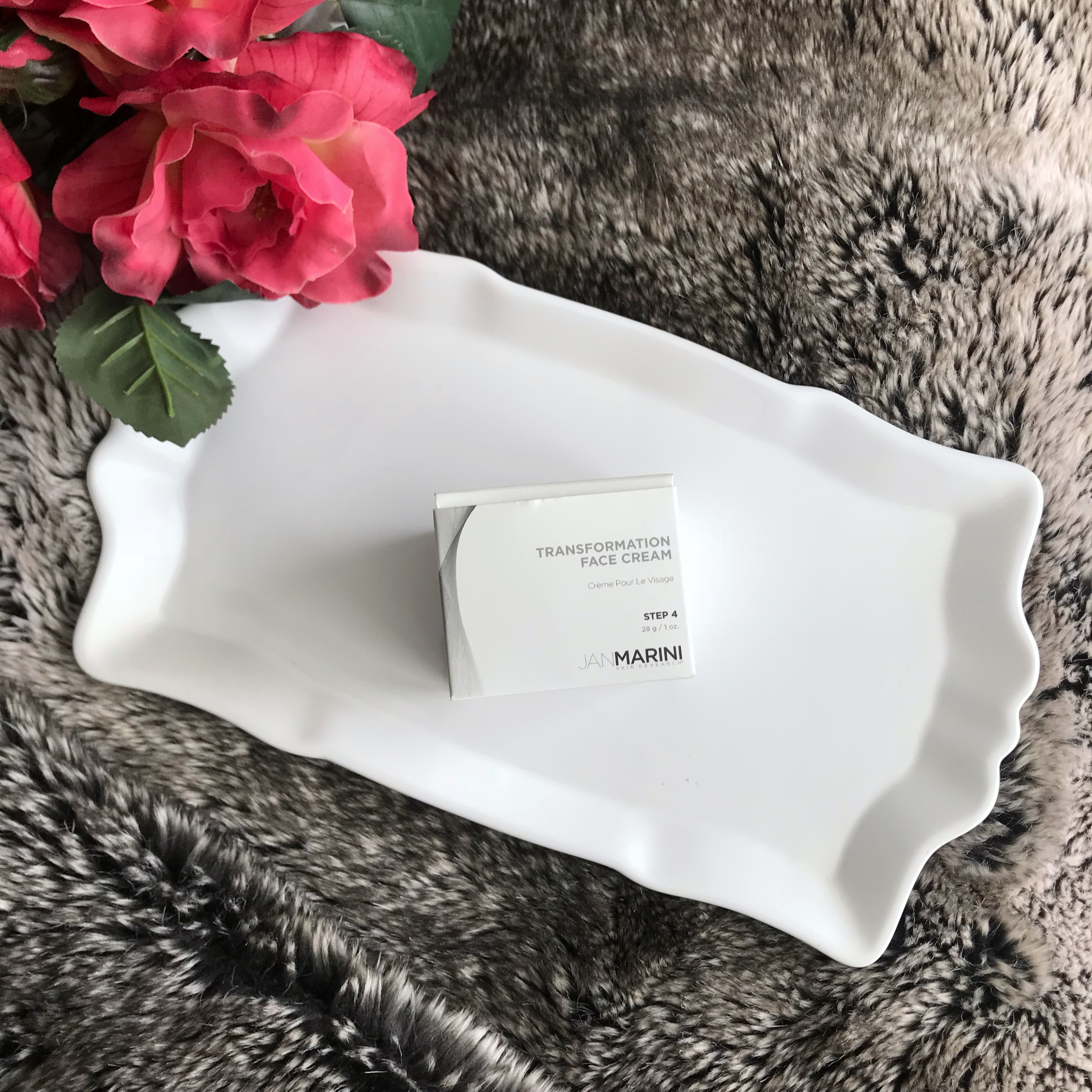 I do use different formulas for daytime, but  I see myself continuing to use this as a nighttime moisturizer. I tend to use my richer creams for nighttime skincare, along with facial oils.
All skin types can enjoy using this! Whenever I apply Transformation Face Cream, my skin feels hydrated, it glows, and feels really smooth. It does have a light scent, but nothing too potent and the scent quickly fades.
Happy to add this one to my rotation!
Do you have any go-to's from Jan Marini?
Wishing you all a great week!

*This is a sponsored post. As always, all thoughts and opinions are my own and come from my personal experience with the product.*