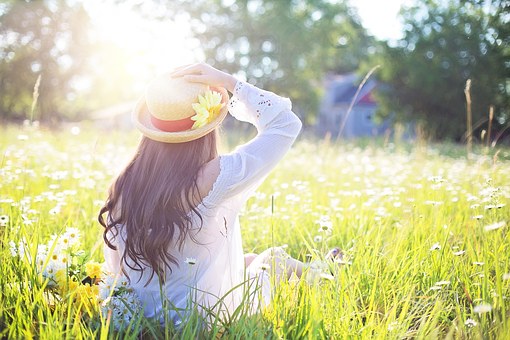 I have told you these things so that you will be filled with my joy. Yes, your joy will overflow! (John 15:11)
Joy is lasting and satisfies our hearts in a special way. Happiness is ever-changing, requiring circumstances to be "happy," but joy sticks around and is deeply rooted! It is the Holy Spirit that produces joy in our lives. Joy is a good feeling that allows us to see the beauty of Christ in the world and in his work. It's found in God alone; not within ourselves!
Devotion: God's Joy Overflows
Our God is generous and loving. When we God ask for joy, he always gives it to us! Sometimes it may take a good amount of seeking and even a change in perspective, but we will find God's joy in even the most unsuspecting areas of our lives and situations that come along. God's joy is always found in his gifts and in his people. God's joy gives us strength.
Do not grieve, for the joy of the LORD is your strength."
Whenever our joy needs to be restored, we can find comfort in knowing that we can always gain restoration from being in the presence of the Lord. Lasting joy develops from realizing who Christ is and the magnitude of what He has done for us.
You make known to me the path of life;
    you will fill me with joy in your presence,
    with eternal pleasures at your right hand. (Psalm 16:11)
Additional Verses About The Joy of the Lord:
"You will live in joy and peace. The mountains and hills will burst into song, and the trees of the field will clap their hands!" (Isaiah 55:12)
"I'm happy from the inside out,
    and from the outside in, I'm firmly formed." (Psalm 16:9)
"Though you have not seen him, you love him. Though you do not now see him, you believe in him and rejoice with joy that is inexpressible and filled with glory, obtaining the outcome of your faith, the salvation of your souls." (1 Peter 1:8-9)
"Splendor and majesty are before him; strength and joy are in his place." (1 Chronicles 16:27)
Prayer Starter:
"Father, there is nothing that compares the the joy you give! My heart is grateful for who you are and for all that you have done. Because of your love, I have joy that will not change!"
Wishing you all a great week!