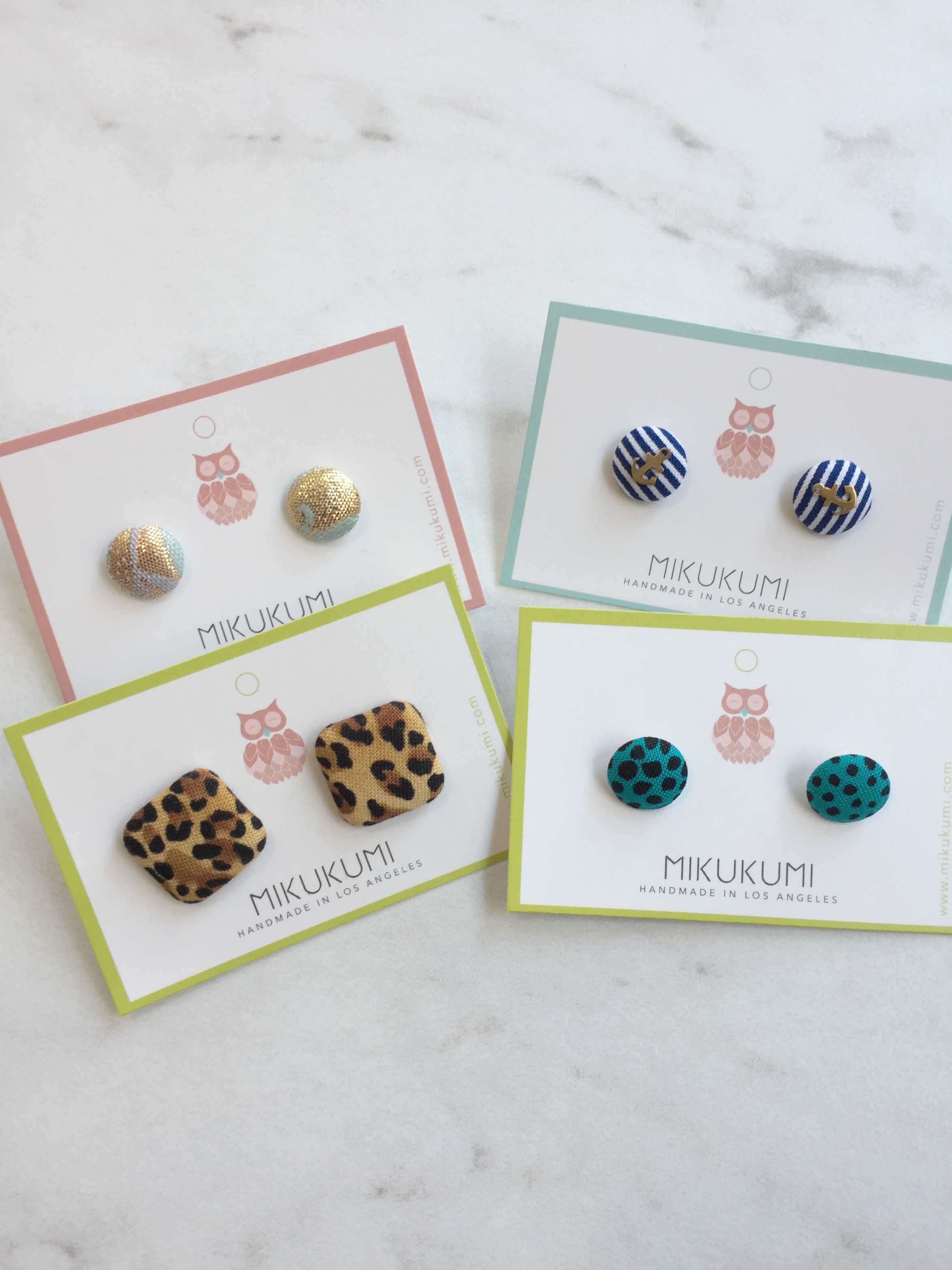 Happy Friday, everyone! I wanted to take a minute and share about this handmade accessory line that I am LOVING right now: Mikukumi. They make necklaces, earrings, bracelets, and hair accessories in the most unique designs. I can't get enough of their fabric covered button earrings.
There is something for everyone, no matter what your style is. These are definitely some summer wardrobe essentials! I am going to have to order a few more styles soon!
The earrings all have titanium posts, so they work for those of us with sensitive ears. They are also easy to wear and light weight. Non-fussy accessories are a must, especially when it's so hot outside and when you have very little time to get ready. Check them out and grab some for yourself!
Don't forget to use code 'DEIDRA17' to get 17% off!
Have a great weekend, friends!