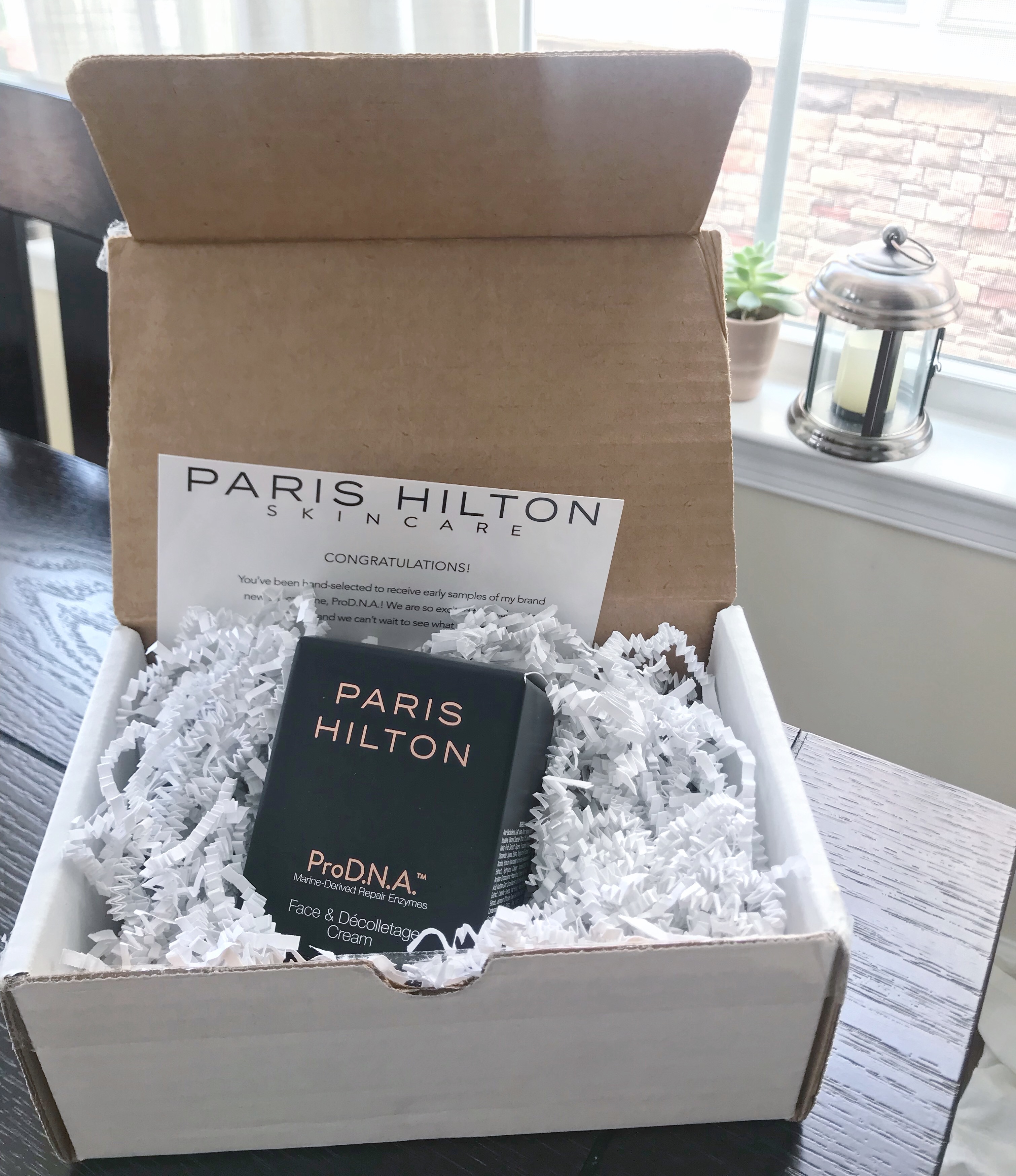 Hey guys! Did you know that Paris Hilton has a brand new, all-natural skincare line that launches today, June 29th?!
When I first heard of a skincare line by Paris, I immediately thought back to my days of watching The Simple Life with my sister 🙂 Paris Hilton always looks for great and really has good skin! I am grateful to be one of few influencers chosen to try out and review one product from her brand new line: Pro D.N.A. Face and Décolletage Cream. Check it out!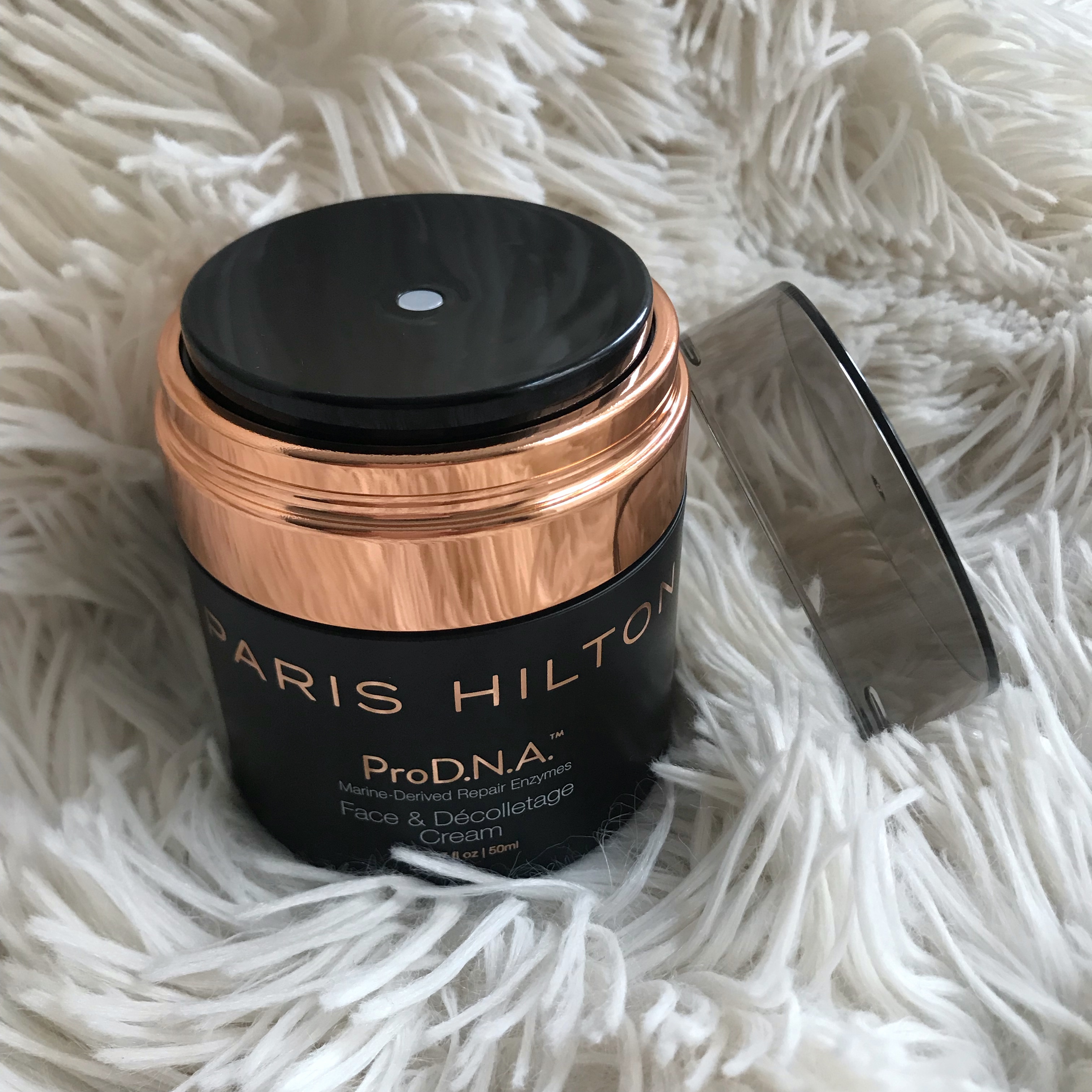 I don't know about you guys, but I've never used a Décolletage cream, so I can't wait to see what results this one might bring! Y'all know that I can never have enough face cream, so I'll be incorporating this one into my day and night routine a few times a week.
So far first impressions are that it definitely feels luxe, has gorgeous packaging, and smells SO good!  I wouldn't expect anything less than this luxurious from Paris! I will report back in a few weeks to you guys on how it works out for me incase you want to try it as well. Hoping  it'll turn out to be a perfect moisturizer for summer!
Check out  www.parishiltonskincare.com starting today to look at more products in this new line. I'm happy to share a 20% off code with you guys! Just use code 1STCLASSCHALLENGE (expires July 31, 2018) at checkout!
Thanks for reading!