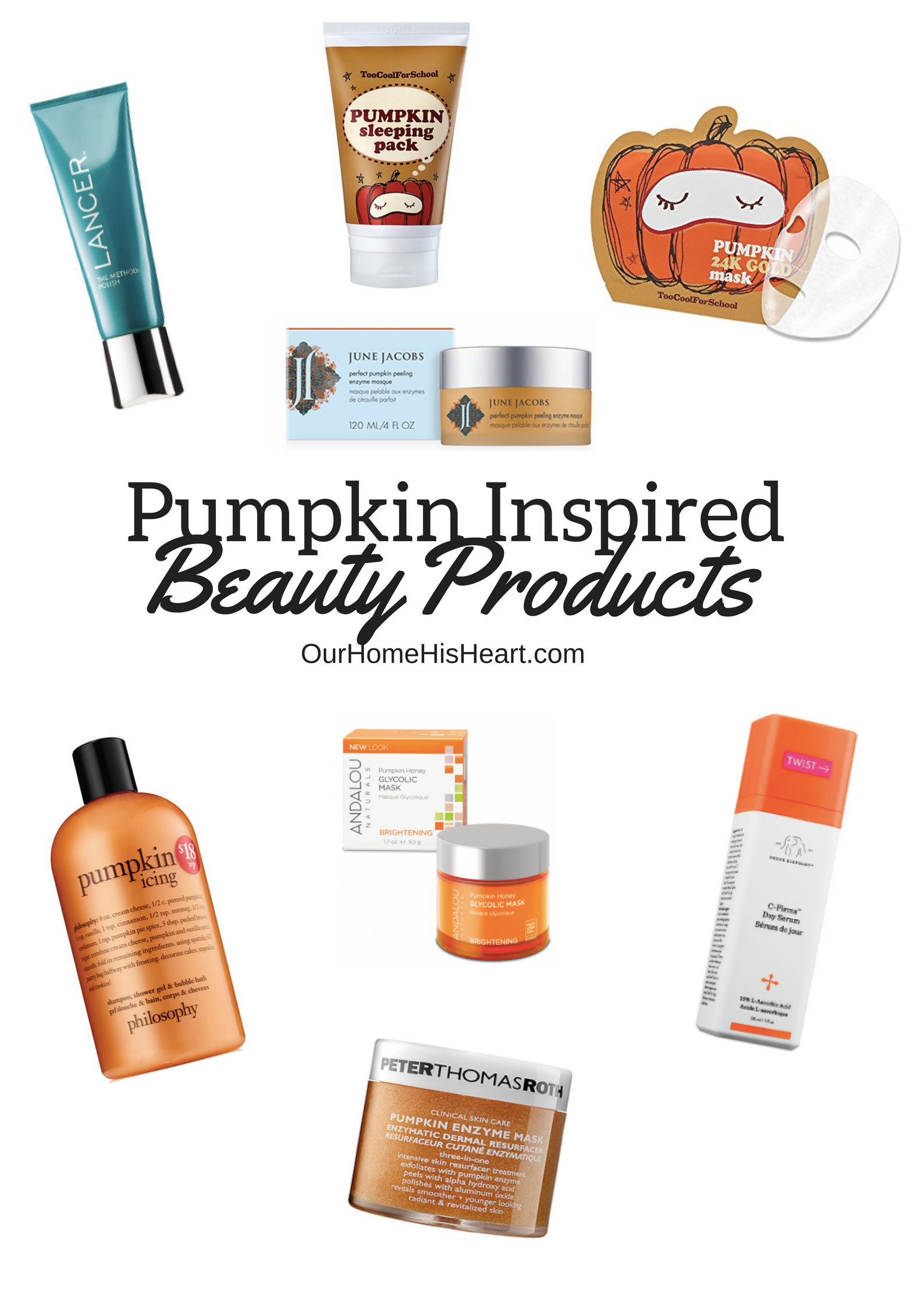 Many brands are including pumpkin into beauty products, and it's a great idea! Not only is it fitting for this time of year, pumpkin is a natural AHA, known to brighten as it increases cell turnover. Pumpkin is rich in vitamin A and vitamin C, which our skin loves. You can pretty much find a variety of products that are infused with pumpkin such as face masks, body washes, facial oils, primers, sheet masks, cleansing balms, and more!  I've rounded up some of the best pumpkin- inspired beauty products for today's post. Enjoy!
Pumpkin Infused Beauty Products To Try This Fall
Lancer: The Method Skin Polisher – This will polish and even out texture on skin so beautifully that you'll want to skip foundation!
Peter Thomas Roth Pumpkin Enzyme Gel –  This is a super gentle, yet effective gel mask that's a great choice for a glowing complexion.
Too Cool For School Pumpkin 24K Gold Sheet Mask – I love K Beauty and sheet masks are fun to use.This one contains pumpkin enzymes that nourish the skin.
Philosophy Pumpkin Icing Shampoo & Body Wash and Bubble Bath – Smells yummy and keeps skin and hair soft as it cleanses with the sweet scent of our favorite pumpkin desserts!
Andalou Naturals Pumpkin Honey Enzyme Mask – This is one of my fall beauty essentials because it includes both pumpkin and honey! Both ingredients are beneficial for gently keeping skin looking fresh as they brighten.
Drunk Elephant C-Firma Day Serum – A light and effective day serum that gently resurfaces and smooths skin. It takes dullness away, as it reveals a more even and brighter complexion.
Too Cool For School Pumpkin Sleeping Pack–  another great pumpkin spice inspired product from TooCoolForSchool! Wear this K Beauty mask overnight and wake up with the best skin of your life 🙂
June Jacobs Pumpkin Enzyme Peel– June Jacobs Skincare (sister brand to Peter Thomas Roth … check out more of my faves from this line here) is one professional brand that is very impressive and really delivers results! This enzyme peel is nice to use once or twice a week to get a radiant complexion.
Are you a fan of pumpkin inspired beauty products, too?
Shop This Post:
Have a great evening, friends!

*Affilate Links*