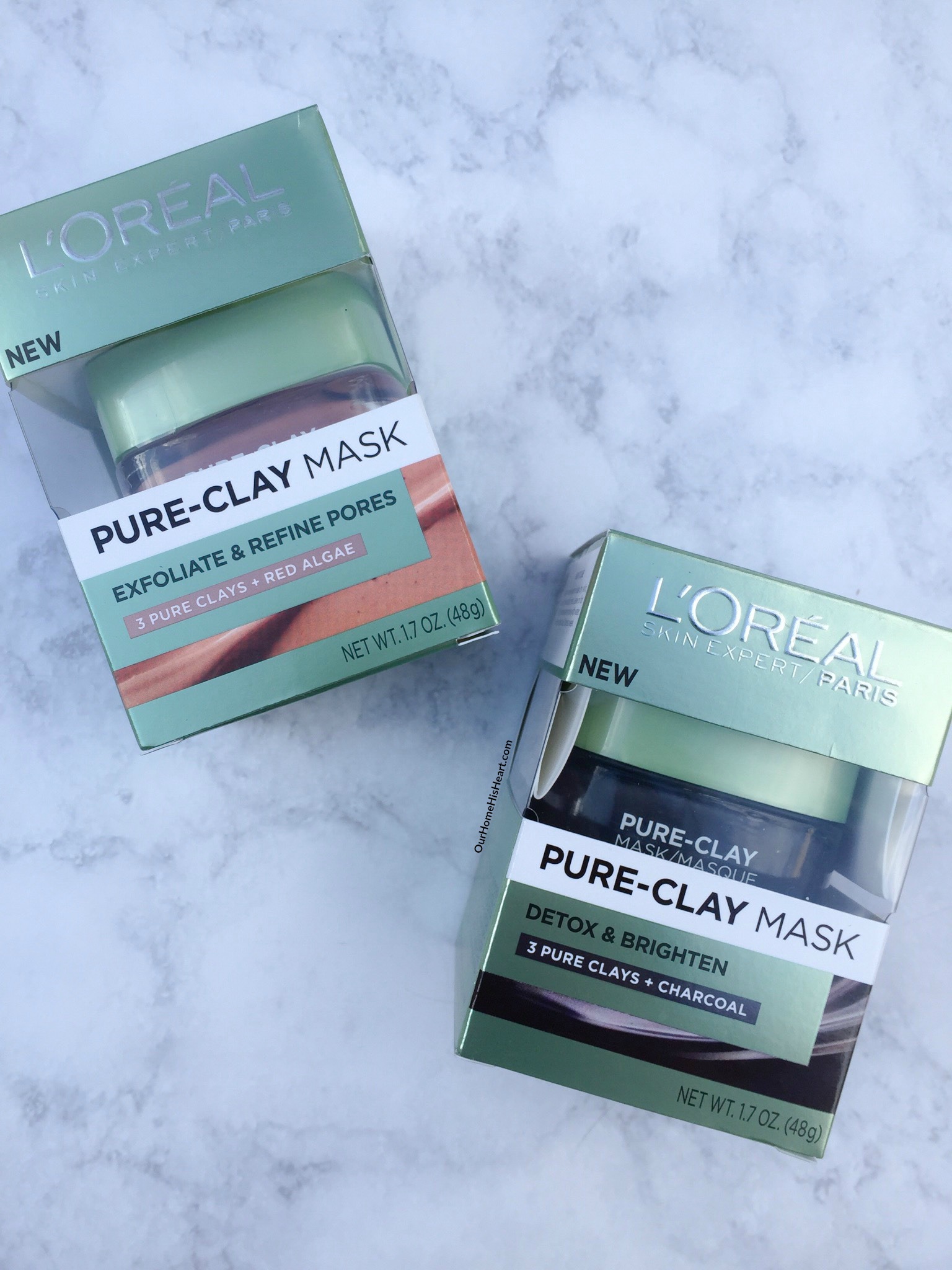 Twice a week, I mask.
….And its for good reason! Facial masks provide tons of benefits for the skin. The tricky part can be finding the right facial masks for your skin type and skin concern. Once the right products are found, they really make such a difference in skin tone and texture.
When L'Oreal released this line of pure clay masks, I wanted to know more. Mainly because this line features 3 unique masks, each one driven by 3 different clays to work wonders on your complexion. Clay is great in skincare since it really draws out impurities…gets gunk out of pores!
Detox & Brighten Pure Clay Mask ( Charcoal/black )
Exfoliate & Refine Pure Clay Mask ( Red Algae/red )
Purify & Mattify Pure Clay Mask ( Eucalyptus/green)
The great thing about these masks is all of them are designed for ANY skin type to use. I chose the Detox & Brighten Clay Mask and the Exfoliate & Refine Mask to add to my collection first.
Let's take a look:  [Read more…]