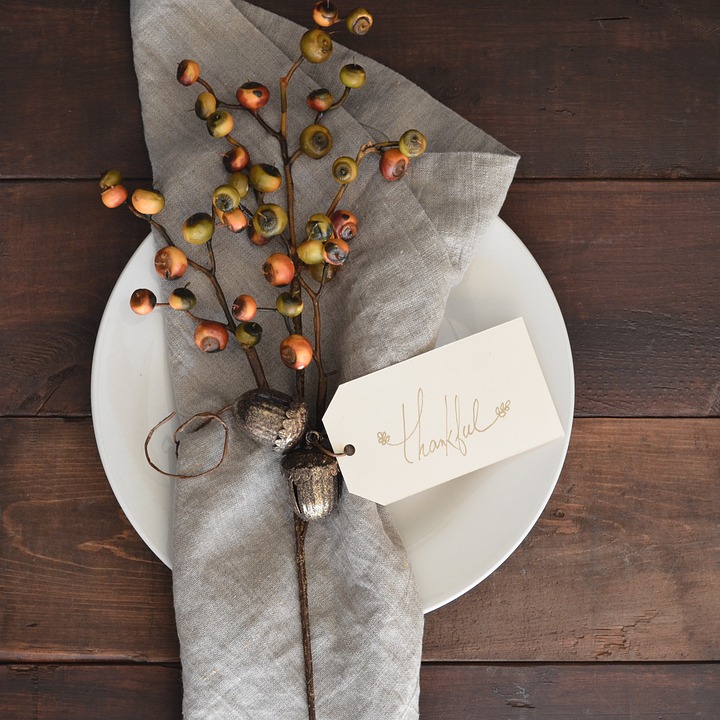 Enter His gates with thanksgiving, And His courts with praise. Give thanks to Him; bless His name. (Psalm 100:4)
Many of us are planning, traveling, and busy preparing for Thanksgiving coming up this week. It's a time of love, thankfulness, and of course, making memories with the ones we love. With all of the hustle and bustle of the holiday season, being mindful of the true meaning of Thanksgiving is important.
Devotion: Thanksgiving & Gratitude 
Thanking our Heavenly Father, who is the provider of all we have, is top priority. Taking a few moments to simply count our blessings, while also praising the Lord fills our hearts with gratitude. To begin, we can take the time to thank God for His love, kindness, and overall protection in our lives and in those whose lives we deeply cherish.
In terms of gratitude, God's word instructs us to remember:
in everything give thanks; for this is God's will for you in Christ Jesus (1 Thessalonians 5:18).
Oh give thanks to the LORD, for He is good, for His lovingkindness is everlasting (Psalm 107:1).
There is always so much to thank the Lord for! We can be thankful for things that never change, like God's love for us, our salvation, and His promise to be with us always. These are only a few!
When we are grateful, challenging times can be when we sense God's closeness and His care for us the most. Chosing gratitude brings us joy!
Additional Verses to Further Study Thanksgiving:
"But I will sacrifice to You With the voice of thanksgiving. That which I have vowed I will pay Salvation is from the Lord." (Jonah 2:9)
"For everything created by God is good, and nothing is to be rejected, if it is received with gratitude; for it is sanctified by means of the word of God and prayer." ( 1 Timothy 4:4-5)
Prayer Starter: 
"Lord, I am thankful! Not just on Thanksgiving day, but each and every day I am thankful for You. You're my Provider, my Father, and my Friend! You love me unconditionally. I am grateful for the many blessings You give." 
Wishing you all a great week!