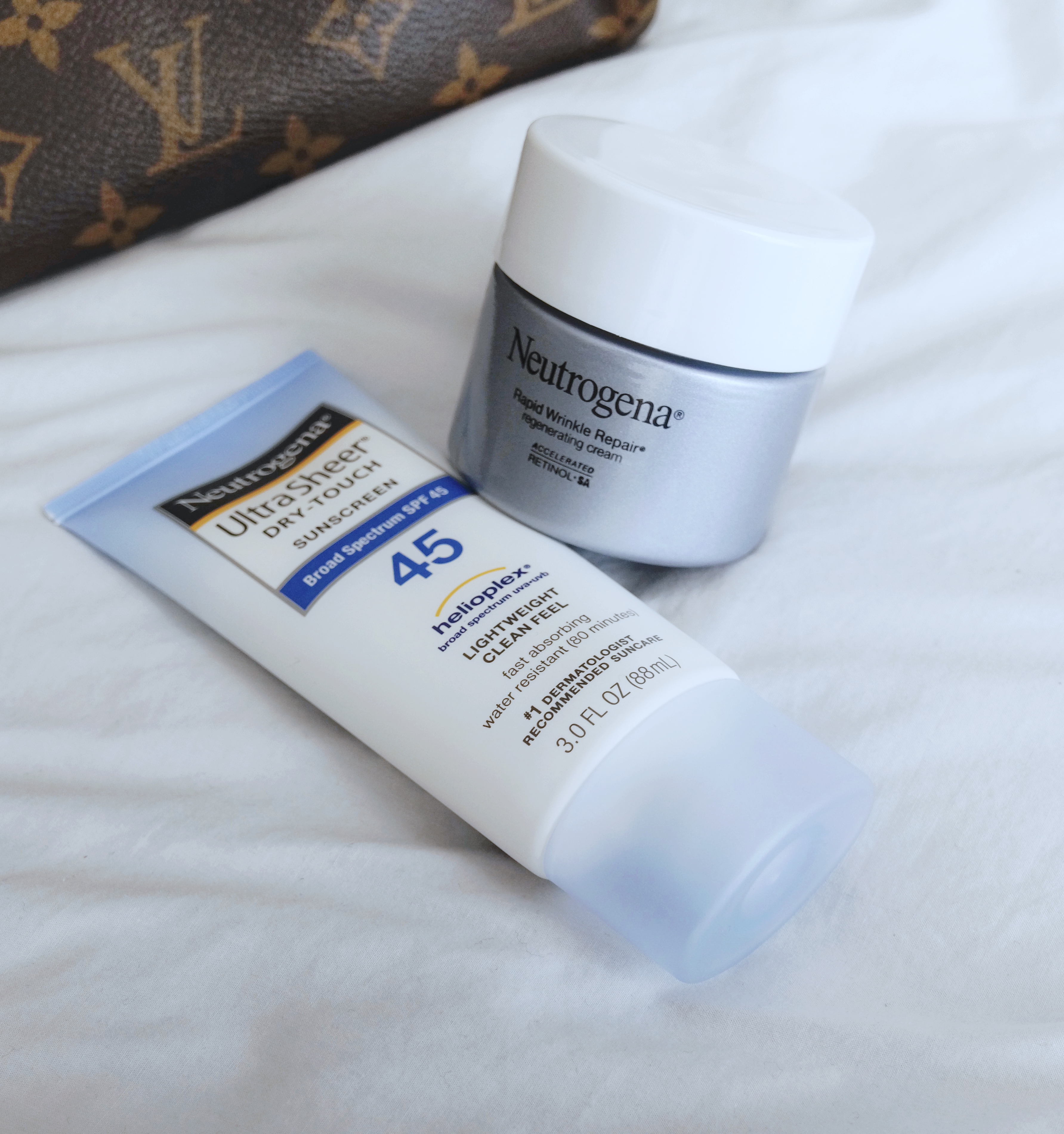 Hey friends! I've partnered up with Neutrogena to bring you today's post. I've been using this Rapid Wrinkle Repair Regenerating Cream for the past few weeks and the results are completely worth sharing! Since I began using this anti-aging cream, my skin feels more plump, radiant, and smooth!  I noticed great results within a week of using it twice a day. Keep reading to find out more + a special discount just for you!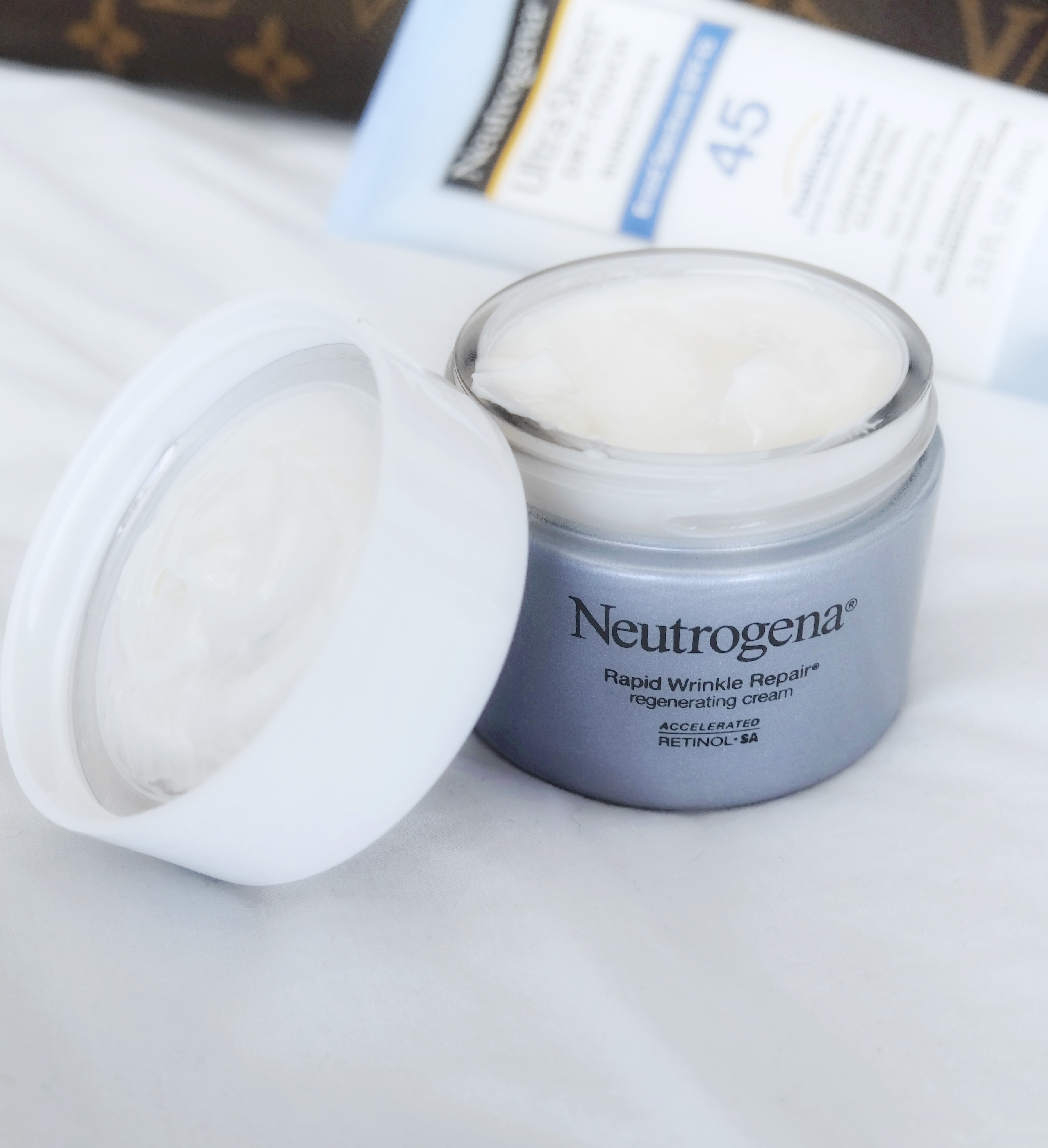 Un-Wrinkle Your Life with Neutrogena's Rapid Wrinkle Repair Regenerating Anti-Aging Cream
This cream has been really easy to add into my anti-aging skincare routine. The scent is fresh, plus it has a luxurious feel – just the right amount of moisture without being too heavy or too light. It doesn't leave a greasy film, so I can wear it under my makeup without it interfering with the finish of my foundation.
For daytime, I make sure to pair it with sunscreen by Neutrogena to protect my skin from harsh rays and sun damage. The anti-aging formula is gentle enough for all skin types, too! My skin is sensitive and acne-prone and I have absolutely no irritation or breakouts with this!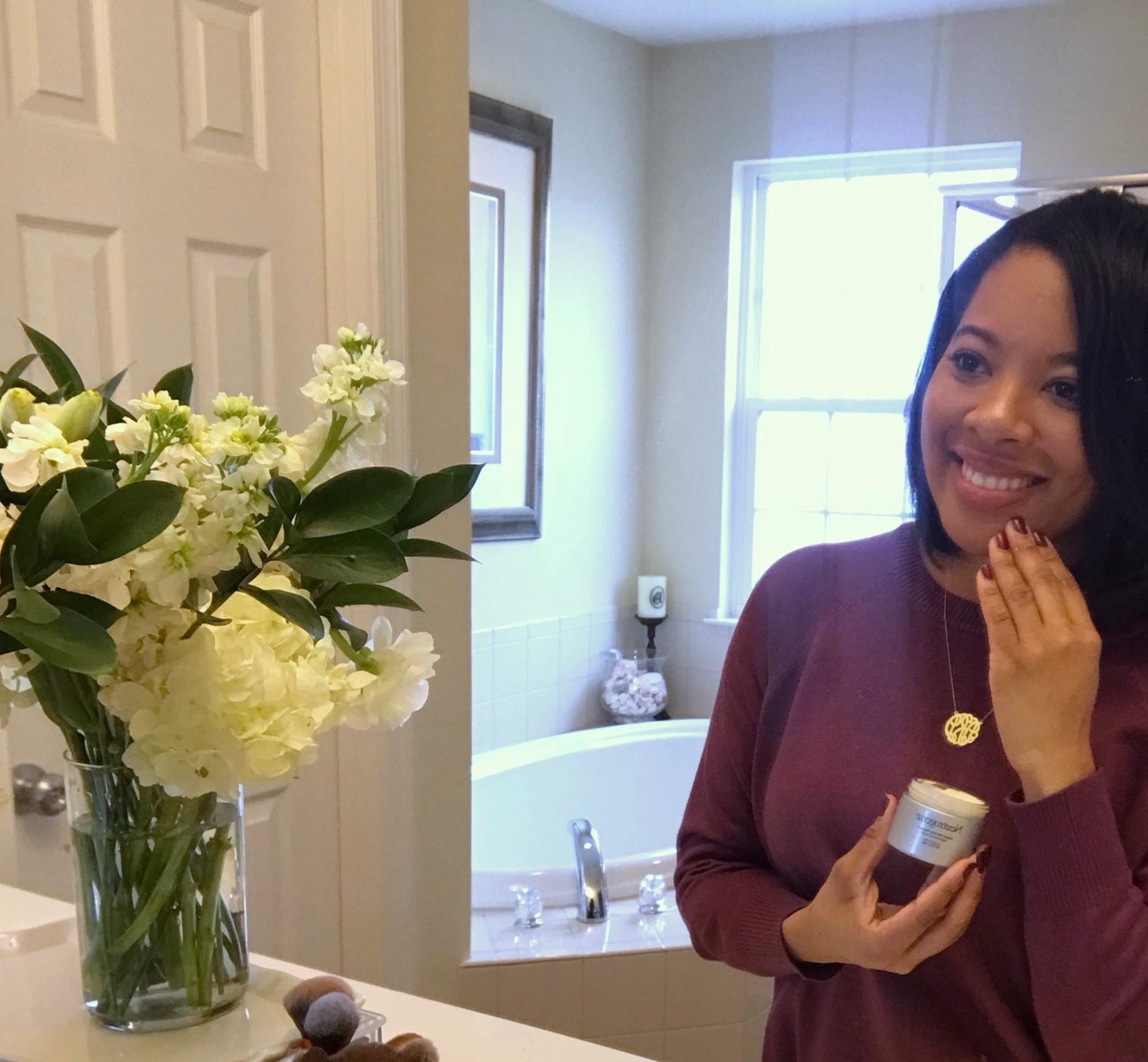 Key Ingredients include the highest concentration of Accelerated Retinol SA and hyaluronic acid which helps diminish the look of fine lines and wrinkles as it regenerates the skin. Amazing ingredients plus a great price point ($27.99) on such an effective skincare product, makes this a must for keeping my skin looking and feeling younger and healthier!
Being busy doesn't mean we have to compromise when it comes to taking good care of ourselves. It's easy to pick this up at the drugstore or even on a Target run! Life gets pretty hectic for me, especially with a busy preschooler running around! Carving out time for self-care is important. When it comes to un-wrinkling my life, here are some of my easy tips!
Un-Wrinkle Your Life With These Quick Tips!
Take daily time for yourself; schedule some "me time".

 Taking atleast 5-10 quiet minutes of even the busiest day to just slow down, re-focus, and renew. When I can, I take it a step further and schedule "me time" for a few hours or even arrange for taking a whole day. Simple things count too: treating myself to a nice face mask or a relaxing bubble bath a few times a week is a nice treat.

Set boundaries.

When I set boundaries for all areas of my life, I notice that I don't get overwhelmed and I avoid burn out.
Be flexible. This can be hard, especially because I'm a "planner" by nature, but it makes such a difference to shift my mindset to being as flexible as I can. Not everything has to be perfect and by the book- I just allow myself grace. One of my favorite books is by Emily Ley, Grace Not Perfection. This is a great book about learning to find simple joy in everyday life by being flexible.
Make time to read each day. Winding down with a good book or magazine during those quiet times not only calms me, but it's helpful to find books that either help me to learn a new skill or that it simply helps me to be a better person in some way. Flipping through the pages of a book or magazine can be inspiring and entertaining, too!
Start your day before anyone else in the house wakes up. This tip is golden! I wake up really early, while everyone else is sleeping, which gives me a solid 2 hours of uninterrupted time to myself. This helps me stay organized, clear- headed, and ready for the day once everyone is awake.
Make Lists & Declutter Your Mind – When I have a ton of stuff to get done, I find that making a list helps me to not feel so overwhelmed, which declutters my mind. I'm then able to think clearly and tackle each item on the list a lot easier, with better focus.
Maximize every moment.-

 

I focus on really living and appreciating each moment, instead of constantly trying to progress to the next one .. makes such a difference! Enjoy the entire journey and all the amazing experiences that happen in the "in-between."
Those are some of my quick tips for how I un-wrinkle my life!
Now, what are some of your tips, friends?
If you want to try Neutrogena's Rapid Wrinkle Repair Regenerating Cream for yourself, Use code RAPID20 for 20% off at Neutrogena.com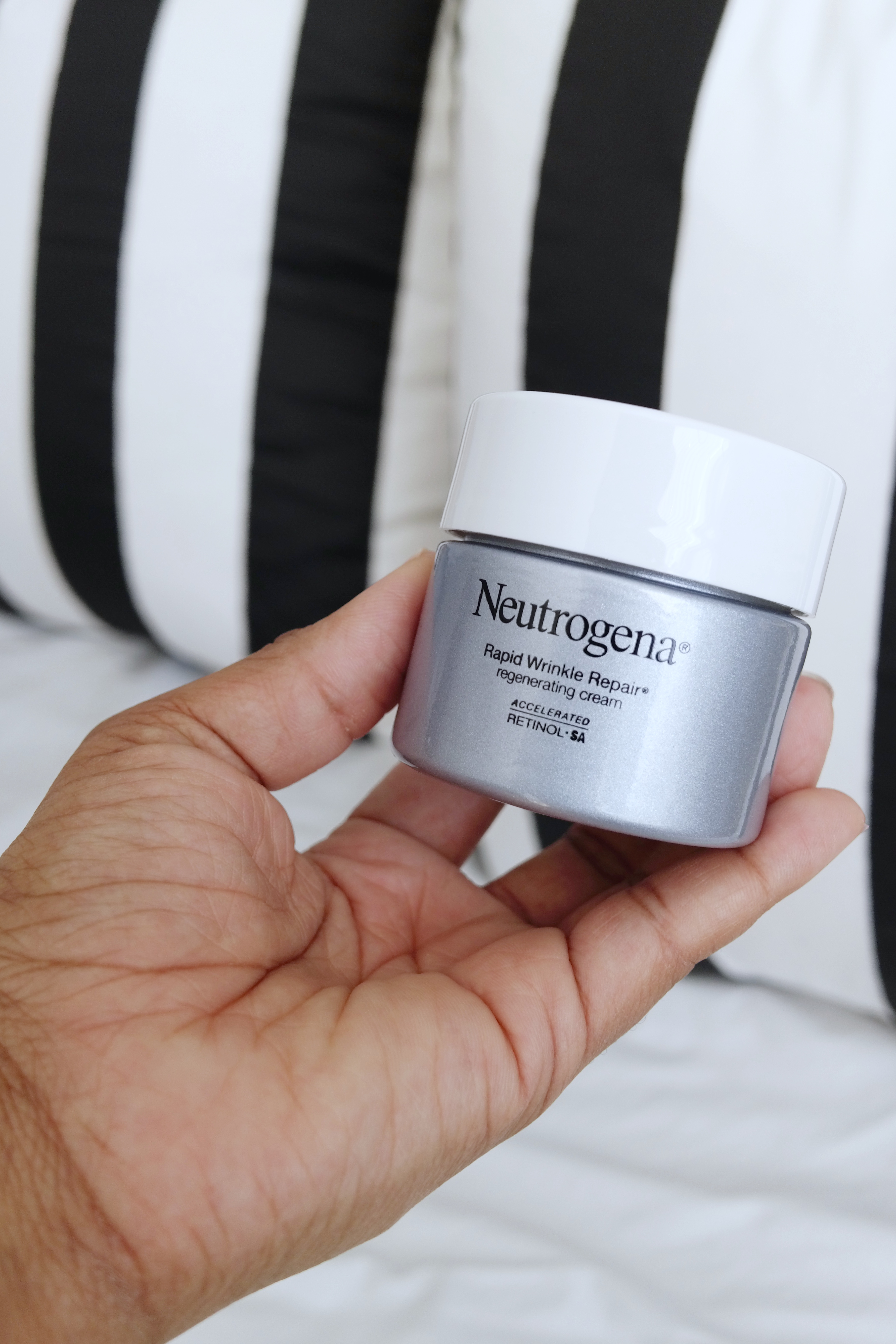 *offer valid until December 31, 2018*
*This is a sponsored post. As always, all thoughts and opionions are my own and come from my personal experience with the product.*

Have a great week!